Coca-Cola wins TTAB claim; adidas and Thom Browne clash; EUIPO breaks trademark application record – news digest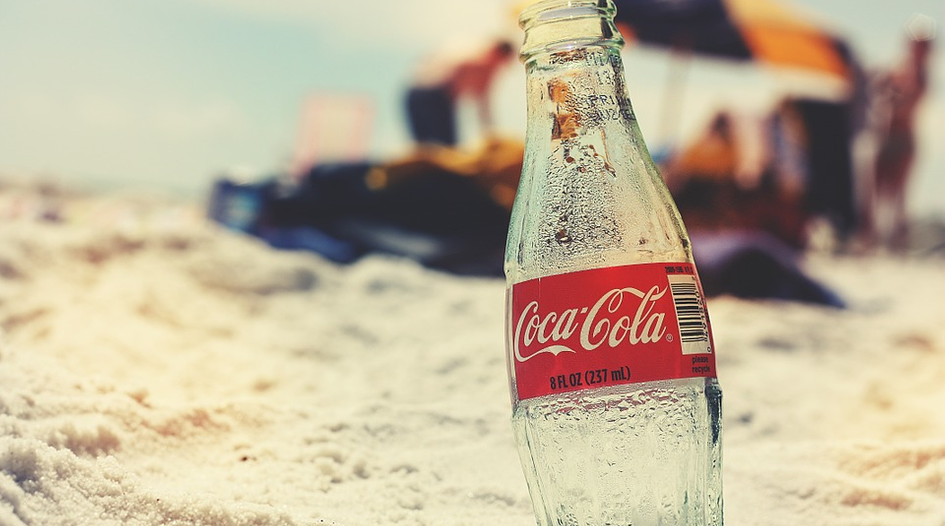 Every Tuesday and Friday, WTR presents a round-up of news, developments and insights from across the trademark sphere. In our latest round-up, we look at the USPTO eliminating the handwritten signature requirement, Fat Brands acquiring Global Franchise Group's restaurant portfolio, Gap going online-only in the United Kingdom, the Finnish IP office revamping its trademark web pages, and much more. Coverage this time from Victoria Arnold (VA), Bridget Diakun (BD), Tim Lince (TJL) and Trevor Little (TL).
Brand radar:
Yum Brands franchisee picks up Au Bon Pain – Ampex Brands, a Yum Brands and 7-Eleven franchisee, has purchased Au Bon Pain, according to Restaurant Dive. The company was previously operated by an ABP Corporation. Ampex has appointed Ericka Garza, former senior franchise growth leader at Pizza Hut, as Au Bon Pain's new brand president. (BD)
Fat Brands acquires Global Franchise Group restaurant portfolio for $442.5 million – FAT Brands Inc – a global franchising company that acquires, markets and develops fast casual and casual dining restaurant concepts – has acquired Global Franchise Group (GFG) from Serruya Private Equity Inc and Lion Capital LLP for $442.5 million. The move will see GFG's portfolio of quick-service restaurant concepts Great American Cookies, Hot Dog on a Stick, Marble Slab Creamery, Pretzelmaker and Round Table Pizza added to FAT Brand's nine existing restaurant brands. As a result, FAT Brands will oversee more than 2,000 franchised and company-owned restaurants around the world (87% of which are located in the United States), with combined annual system-wide sales of approximately $1.4 billion. "This acquisition is a key strategic milestone for FAT Brands," said president and CEO Andy Wiederhorn. "We have been very acquisitive in recent years, seeking to add strong and growing restaurant brands to our portfolio. Now that the economy is emerging from COVID-19 and restaurants are rapidly recovering, we are pleased to have reached this agreement… The five new restaurant concepts have been very resilient coming out of the pandemic and will complement our existing brands. Furthermore, we will acquire GFG's manufacturing operations, which will provide greater efficiencies and incremental revenue opportunities to our company." (VA)
Gap goes online-only in United Kingdom – US fashion giant Gap has confirmed the closure of 81 stores in the United Kingdom and Ireland. As a result, the retail brand will transition into an online-only brand when the final store closes at the end of September 2021. The move follows "a strategic review of its European business" and could lead to further store closures in France and Italy. According to BBC business correspondent Emma Simpson, the move reflects how some retail brands are struggling to adapt in a world that is increasingly online. "Gap was a big hit when it first opened in the UK back in 1987, famous for its hoodies and sweatshirts," she said. "But in recent years, it has struggled to stay relevant, resorting to prolific discounting to pull shoppers in. That left Gap in a weak position to withstand the turmoil of a global pandemic." (TJL)
Legal radar:
INTA files amicus brief on validity and enforceability of non-challenge agreements – INTA has filed an amicus brief before the Court of Justice of the European Union (CJEU) in support of the validity and enforceability of non-challenge clauses in trademark-related private contracts. The German Federal Supreme Court has referred two questions to the CJEU (in Case C-62/21 Leinfelder Uhren GmbH & Co KG v E Leinfelder GmbH) concerning the impact of private contracts on administrative office proceedings and contentious litigation. The first question aims at balancing the scope of protection awarded by a registered trademark to its owner and the interest of the public to protect the register from being blocked by non-used "paper marks". The second aims at obtaining an answer on the specific procedural setting of the case and the relationship between the jurisdiction of national courts and proceedings before the EUIPO and EU courts in trademark matters. The referral came after two German courts refused to acknowledge the existence of a party's non-challenge obligation in a pending litigation because the party had violated this obligation by filing a petition for revocation due to non-use. In its brief, INTA pleads that non-challenge clauses are not invalid per se and that national court rulings enforcing such obligations should be considered at an EU level. The association notes that non-challenge obligations are customary in trademark-related agreements (where they serve to safeguard the economic basis of a valid trademark) and points out that broad public access to cancellation and revocation proceedings, which serve to keep trademark registers free from unused or otherwise unprotectable marks, will not suffer if access is blocked for a few individuals. The amicus brief is available here. (TL)
San Gabriel Valley man pleads guilty over counterfeit laptop batteries – A San Gabriel Valley man has pleaded guilty to federal criminal charges for participating in a multimillion-dollar scheme to manufacture and ship counterfeit laptop computer batteries and other electronics from China to the United States, where they were sold on Amazon and eBay. Zoulin Cai pleaded guilty to one count of conspiracy to commit wire fraud and mail fraud and one count of aggravated identity theft after he sold the fake goods as brand-name new, genuine, original or original equipment manufacturer products – the batteries bearing counterfeit trademarks of companies such as Apple, Dell, HP and Toshiba, as well as UL certification marks. US District Judge John F Walter has scheduled a 4 October sentencing hearing, at which time Cai will face a statutory maximum sentence of 22 years in federal prison. (TL)
adidas and Thom Browne clash over three-stripe mark – adidas has filed a trademark infringement and dilution complaint against high-end fashion brand Thom Browne on the grounds that its two, three and four-stripe designs on athletic apparel and footwear are "confusingly similar iterations" of the famous adidas three-stripe mark. According to the complaint, filed in the US District Court for the Southern District of New York, mediation proceedings between the two companies had previously failed. In a statement issued to WWD, Thom Browne CEO Rodrigo Bazan hit back, stating: "We believe we are right and we are confident in the outcome of the case, as we have acted honorably for all this time… [adidas] consented for 12 years and now they are changing their mind. The court won't allow that. And consumers won't as well. It is an attempt to use the law illegally." But adidas has a long history of taking action to protect its three-stripe mark. Past legal battles have included the likes of H&M, J Crew, Marc Jacobs, Ralph Lauren, Sears and Skechers. And as any big brand knows, heavy-handed enforcement is often the only way to protect the most iconic marks. For adidas in particular, courtroom action is vital, as its three-stripe figurative mark has faced issues when it comes to prosecution. (VA)
Coca-Cola wins TTAB claim against marks posing as popular India brands – In a precedential decision, the TTAB has ordered the cancellation of Meenaxi Enterprise Inc's THUMS UP and LIMCA registrations for fizzy drinks on the basis that they were registered "to dupe" US consumers into thinking that they related to Coca-Cola products. Coca-Cola's cola and lemon-lime flavoured Thums Up and Limca are popular products both in India and among Indian retailers in the United States. According to the TTAB decision, Meenaxi registered these "internationally famous THUMS UP and LIMCA marks in a blatant attempt to deceive United States consumers into believing that its soda products are the US versions of the THUMS UP and LIMCA products sold by [Coca-Cola] in India". It has therefore ordered the cancellation of both registrations on the grounds that they misrepresent their source. (VA)
Office radar:
(For  the latest coronavirus-related updates from national IP offices, please read our dedicated article, which is being continuously updated.)
EUIPO breaks record for first half EU trademark applications – This week the EUIPO announced that it had broken the 100,000 barrier for EU trademark applications in the year to date. The office notes that reaching 100,000 applications in just six months is a new record, putting the EUIPO on track to receive more than 200,000 applications by the end of the year. This translates as a growth of almost 25% compared with this time last year. Executive director Christian Archambeau stated: "This is a testament to the innovators and entrepreneurs who, despite the pandemic, continue to develop new ideas, products and services that are driving our economic recovery. We're playing our part in supporting European businesses through our Ideas Powered for Business SME Fund, making IP protection more accessible to Europe's SMEs." (TL)
Finnish IP office revamps trademark web pages – The Finnish Patent and Registration Office (PRH) has confirmed that many of its trademark-related web pages have been revamped. According to a PRH representative, "it is now easier to find trademark information and instructions on how to apply for, maintain and renew trademarks". (TJL)
USPTO eliminates handwritten signature requirement – The USPTO has announced a final rule eliminating the handwritten signature requirement under Section 1.4(e) of the Electronic Code of Federal Regulations, effective today (2 July 2021). Section 1.4(e) required original handwritten signatures in dark ink on correspondence relating to registrations to practise before the USPTO and other matters within the purview of the Office of Enrollment and Discipline (OED), as well as in relation to credit card payments not made via the USPTO's electronic filing systems. Elimination of the requirement will allow the use of facsimile transmissions and S-signatures, and facilitates implementation of an e-filing system within the OED. (VA)
Domain Radar:
Africa DNS Forum to take place virtually this month – ICANN has announced that the ninth Africa Domain Name System (DNS) Forum will be held virtually from 27-28 July 2021, centring on the theme of 'Evolving the DNS Ecosystem in Africa'. Event sessions will cover topics including the evolution of the DNS ecosystem in the region, national and regional DNS Forum initiatives, emerging technical issues, financing and insurance in the DNS business, and compliance in the domain name industry. The forum is organised by the Africa Top Level Domains Organisation, the Africa Registrar Association and ICANN. (TL)
Law firm radar:
Barnes & Thornburg adds IP partner – Barnes & Thornburg has announced the addition of Adam Kaufmann as a partner in its Chicago office. Joining the firm's IP department, Kaufmann's practice focuses on patent and trade secret litigation. He also has an active pro bono practice and recently led a precedent-setting case around the Freedom of Information Act in Illinois. (TL)
Partner promotion at Egorov Puginsky Afanasiev & Partners – Pavel Sadovsky has been promoted to partner at Egorov Puginsky Afanasiev & Partners. Sadovsky heads up the IP, technology, media and telecommunications practice at the firm's Moscow office. For over 15 years, he has advised pharmaceutical, oil and gas, trading, fast-moving consumer goods and e-commerce companies, as well as software developers and vendors, and system integrators on IP protection and a variety of related matters. (TL)
Venner Shipley announces new managing partner – Pawel Piotrowicz has been elected as the new managing partner of European IP firm Venner Shipley, taking over from Jan Walaski, who has served as managing partner since 2015. Piotrowicz commented: "I would like to thank Jan for his tenure as managing partner. It's a privilege to take over from him and continue to take the firm from strength to strength. Our business strategy has been paying dividends despite the global pandemic, which brought an entirely new set of challenges. Although the pandemic is not yet behind us, our focus has always been on helping our clients thrive, even in times of change, through excellent service, innovative approaches, and drive to deliver the best results; this focus puts us in a strong position. Venner Shipley is a great firm full of fantastic people, and I'm honoured and grateful that the partnership has placed its trust in me." (TL)
Bond, Schoeneck & King snags Eastman Kodak's chief trademark counsel – Terria Jenkins, formerly chief trademark counsel and division counsel for Eastman Kodak, has joined Bond, Schoeneck & King as senior counsel. George McGuire, chair of Bond's IP practice, commented on the appointment: "Terria brings an exceptional range and wealth of knowledge in trademark, marketing and copyright law, having overseen a large multinational trademark and copyright portfolio for an iconic global brand." Before Eastman Kodak, Jenkins worked as a trademark examining attorney at the USPTO and served as managing counsel and chief trademark counsel for a medical imaging and equipment company. Jenkins, who is also a certified mediator in the New York State Unified Court System, is based in the firm's Rochester office. (BD)
Service provider radar:
IPH expands trademark capability with acquisition IP services group – IPH Limited has strengthened its position in the local Australian trademarks services market with the acquisition of automated trademark application platform Applied Marks. Through the transaction, Applied Marks will continue to operate its existing platforms, but is also expected to extend into other jurisdictions. The resources and technology acquired as part of the transaction will also contribute to a new digital services function within the IPH Group. IPH CEO Andrew Blattman said: "The acquisition of Applied Marks accelerates our digital capability while allowing us to address an expanded market. It bolsters our ability to participate in the online automated IP services space, and will support us to evolve our traditional trade mark offering in line with the changing market. Over time we expect to harness this digital expertise in related areas of IP and use those tools to support a more seamless interaction amongst providers, clients and regulatory authorities to generate further efficiencies for our teams and our clients across the regions in which we operate." (TL)
And finally...
Latest edition of the WTR 300 now available – WTR is pleased to announce the publication of the fifth edition of WTR 300: The World's Leading Corporate Trademark Professionals. The publication identifies the individuals deemed to be the leading lights of the corporate trademark world. The full methodology for the publication is available here but, in summary, we ran a three-month campaign to elicit nominations from the trademark community. Individuals who received multiple nominations from outside their own organisation were long-listed and the editorial team then engaged in additional research and outreach before deciding on the final list. The full list is now available to view here.