Coca-Cola to discontinue 200 brands; hoax Woolworths causes stir; adidas mulls Reebok sale – news digest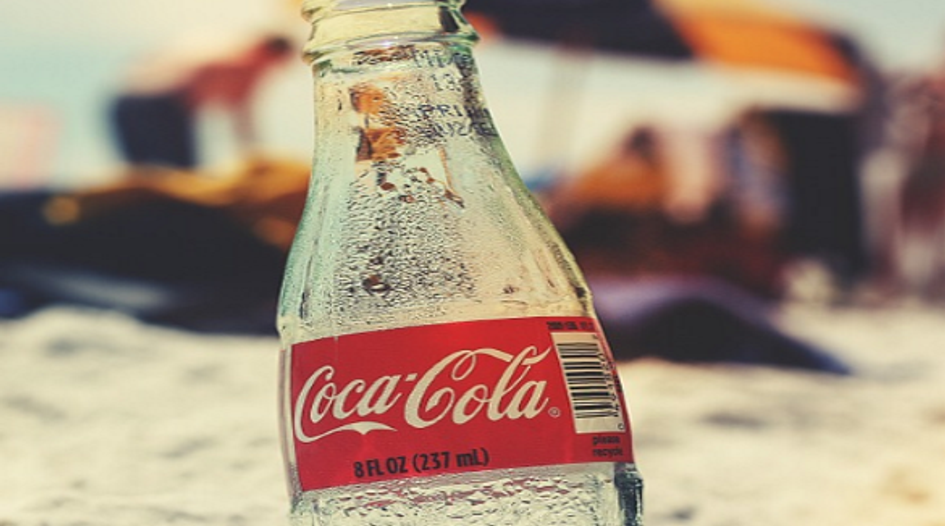 Every Tuesday and Friday, WTR presents a round-up of news, developments and insights from across the trademark sphere. In our latest round-up, we look at the boss of Kenya's Anti-Counterfeit Authority departing following a fake number plate scandal, IP Australia launching a new quality approach, Alt Legal releasing a free trademark paralegal training course, and much more. Coverage this time from Trevor Little (TL), Bridget Diakun (BD), Joyce Ng (JN), Jonathan Walfisz (JW) and Tim Lince (TJL).
Market radar:
Coca-Cola announces discontinuation of 200 brands – Coca-Cola has been purging its brand portfolio for some time, having already dropped Tab, Zico and Odwalla. According to CNN, the beverage giant has just announced plans to discontinue 200 additional brands, equivalent to half of its portfolio. CEO James Quincey said the company has finalised which brands will be cut, but did not give a list of names. Instead, he mentioned that the "hydration" category, which includes brands like Dasani, Powerade and Vitamin Water, among others, will likely be trimmed down. Further, Quincey explained that many of the brands on the chopping block are ones that are only sold in certain markets. Coca-Cola's streamlining efforts are intended to free up resources to invest in more profitable products. This includes core products like Coca-Cola Zero Sugar as well as more up and coming categories like hard seltzer. (BD)
Eat Just, a plant-based up-and-comer, has sights set on $2 billion valuation – Eat Just, the maker of plant-based eggs, is seeking to raise at least $200 million in what may be its last funding round before an IPO, reports Bloomberg. Should the transaction be successful it may value the company at $2 billion or more. Plant-based products – and the brands that support them – are growing in popularity. Beyond Meat's shares have more than doubled this year, and Oatly is planning a 2021 IPO that could value it at as much as $5 billion. Plant-based brands that are early leaders in this burgeoning field are at an advantage as consumer habits shift towards vegan and vegetarian options. (BD)
adidas mulls sale of Reebok – German sportswear heavyweight adidas is exploring a sale of the Reebok brand, according to Bloomberg. Reebok has been subject to cuts since Kasper Rorsted took over as CEO of adidas in 2016. He closed under-performing Reebok stores and also allowed some licensing deals to expire. Reebok regained profitability in 2019 and Rorsted was, at the time, hopeful there would be more sales growth with new footwear lines. However, in the pandemic Reebok's second quarter revenue fell 42%, while sales at adidas dropped by 33%. This has the potential to increase the likelihood of a sale. According to Manager Magazine possible buyers are VF Corp, the owner of Timberland and North Face brands, as well as Anta International Group Holdings. Rorsted reportedly hoped to sell Reebok for $2.4 billion before the pandemic, but would now be happier with less than this figure. Adidas shelled out $3.8 billion for Reebok in 2006. (BD)
Dunkin' Brands in early discussion to be acquired by Inspire Brands – Dunkin' Brands Group, Inc, the owner of Dunkin' and Baskin-Robbins, is reportedly in talks to be acquired by PE-backed Inspire Brands. Inspire is the owner of Buffalo Wild Wings and Jimmy John's. Inspire would take Dunkin' private and the deal, valued at $8.8 billion, could be announced as early as 26 October. Dunkin' Brands was sold by Pernod Ricard to Bain Capital, the Carlyle Group and Thomas H. Lee Partners in 2005 for $2.4 billion. It was taken public in 2011. (BD)
Alt Legal launches new resource centre with free trademark paralegal training course – Docketing service provider Alt Legal has officially launched a free online course for paralegals to learn about trademark prosecution. "We believe trademark professionals are, like us, curious and hungry for improvement in their practice and their lives," said Nehal Madhani, CEO and founder of Alt Legal. "Our job is to provide the tools and resources so you can better understand, practice, and support your clients." The paralegal course is part of Alt Legal's New Resource Centre and intends to provide paralegals with an avenue for growing their trademark practice through videos, guided notes, quizzes and a final exam. (JW)
Woolworths Twitter account trends with questionable claims of comeback – On Twitter, an unverified account claiming to be the erstwhile UK high street retail brand Woolworths has made claims of an impending comeback. The iconic retailer entered administration in 2009. The trademarks were sold and an online store was established, which was then itself officially dissolved in 2015. Ever since, British tabloids have touted rumours of the brand's return to the high street. An unverified Woolworths UK Twitter account created on 27 October has shown the public's continued interest in the brand as it has garnered 3,642 followers in under 12 hours. The account claims that it will open trial stores in 2021. The account claims that it will open trial stores in 2021. Although the account was completely unverified, the story has already been picked up by multiple British papers with the Daily Mail's headline accepting the rumour, while the Metro outing the campaign as a "hoax". Today, the owner of the Woolworths trademarks has stated that the rumours are false. However, the incident serves as a reminder that brands retain interest and goodwill long after hitting troubled times. (JW)
ACA boss removed after fake number plate scam – Kenya's Anti-Counterfeit Authority (ACA) has "quietly removed" executive director John Akoten following the re-emerging of a scandal involving a fake number plate. According to All Africa, Akoten was described as a "tainted man" after it was revealed that, in 2016, he had used a fake number plate on an official government car. "Akoten acted as the executive director of the Anti-Counterfeit Authority when he was involved in integrity issues including forged civilian number plates for a motor vehicle belonging to the Anti-Counterfeit Authority which forgery is under active investigations," a petition to his removal claimed. Akoten has been replaced by Fridah Kaberia, who was previously deputy director of corporate services. (TJL)
Legal radar:
Nestle and California Pizza Kitchen fight over trademark contract – California Pizza Kitchen (CPK) filed for bankruptcy in July and said in court papers that it wants to end its trademark contract with Nestle as part of its reorganisation plan, reports Bloomberg. Conversely, Nestle wants to retain its right to sell CPK's frozen pizzas. "CPK must not be allowed to manipulate the bankruptcy process to unwind a decades-old licensing transaction which operated as an effective sale of its frozen pizza business to Nestle," says the American unit of Nestle. CPK sold the rights to sell frozen pizzas in the US and Canada to Kraft in 1997. Nestle then acquired this agreement when it purchased Kraft's frozen pizza business for $3.7 billion in 2010. (BD)
Office radar:
(For more of the latest coronavirus-related updates from national IP offices, please read our dedicated article which is being continuously updated)
SIMC and WIPO Center team up on tech mediation – The Singapore International Mediation Centre (SIMC) has announced that it is collaborating with the World Intellectual Property Organisation's Arbitration and Mediation Center. Under the agreement, the WIPO Center and SIMC will team up on areas of common interest. These include case administration and raising awareness and education of mediation as a tool to resolve IP and technology-related disputes. SIMC states that the collaboration responds to the "urgent need" to address the numerous forms of disputes that have arisen in the IP and technology sector. These include disagreements relating to IP, licensing, franchising and distribution agreements, research and development, and technology transfer agreements. Ignacio de Castro, director of IP disputes and external relations division at the WIPO Center, stated: "The WIPO Arbitration and Mediation Center is delighted to conclude this strategic collaboration with SIMC, a leading mediation institution for international disputes in Singapore. We believe that this partnership will enable us to further contribute to the promotion of mediation for cross-border IP and technology disputes. We look forward to working with SIMC to support companies and innovators settle their disputes through more time and cost-effective alternatives to court litigation." In a recent exclusive guest post, WIPO expanded on its efforts around mediation and arbitration. (TL)
IP Australia launches new quality approach – IP Australia has implemented a "range of initiatives to improve the quality and consistency" of its searches and examinations. The new quality framework "takes a principles-based approach to quality" and "recognises the skills, capability and judgement of our staff". The new customer service charter can be viewed on the IP Australia website. (TJL)
On the move:
Cozen O'Connor grows its IP practice – IP attorneys Jeffrey T. Gendzwill and Keith D. Fredlake have moved from Kilpatrick Townsend to join Cozen O'Connor. The two bring collective experience of nearly 50 years to the Washington DC office. (JW)
Barnes & Thornburg expands Chicago team with three new hires – John A Cullis, Lawrence E James, and Robert E Browne have joined Barnes & Thornburg's intellectual property department in Chicago. Cullis and James have been appointed to partner, while Browne joins as of counsel. "This group has a long track record of success when it comes to IP litigation, involving everything from trademarks and patents to copyrights, trade secrets, unfair competition, and more," said Julia Gard, chair of the firm's intellectual property department. Cullis and James are the fifth and sixth partner additions in the Chicago office's IP team this year. (BD)
Greenberg Traurig adds IP litigator in Los Angeles office – Greenberg Traurig has appointed intellectual property litigator Brent D Sokol to shareholder in its Los Angeles office. "Brent's skills as an intellectual property litigator across the full spectrum of copyright, patent, trademark, and trade secret matters are an outstanding asset to our clients. We are proud to welcome him and to continue to grow our dynamic Los Angeles office," said Los Angeles office co-managing shareholders Jeff E Scott and Gregory A Fishman in a joint statement.Sokol joins the firm from Jones Day where he was a partner. (BD)
And finally...
New research project to track industry trends and outlook launches – WTR is pleased to announce the launch of a new research project that will track trademark trends and outlooks on a quarterly basis, providing brand professionals with unique insight direct from a panel of industry leaders. Every three months we will survey a panel of more than 50 trademark industry leaders from both the law firm and corporate environments on trademark industry trends and forecasts, using the results to create a quarterly report that provides a regular update on the health of the sector and what the future is expected to look like. The full  inaugural report is available to subscribers in the WTR Reports Store. Non-subscribers can access the executive summary and some of the findings here.