Coca-Cola brand purge continues; TikTok star in Nintendo trademark spat; EUIPO scam alert – news digest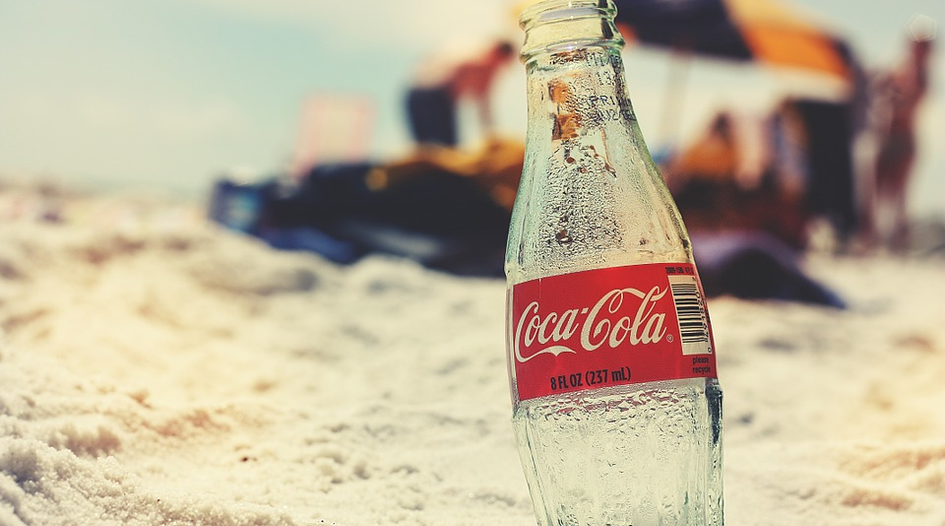 Every Tuesday and Friday, WTR presents a round-up of news, developments and insights from across the trademark sphere. In our latest round-up, we look at licensees cashing in on the James Bond brand despite the next film's delay, the US Department of Homeland Security investing in an anti-counterfeit blockchain start-up, a next generation trademark status tool launches, and much more. Coverage this time from Trevor Little (TL), Bridget Diakun (BD), Joyce Ng (JN), Jonathan Walfisz (JW) and Tim Lince (TJL).
Market radar:
Licensees look to cash in on James Bond brand despite film delay – The latest James Bond film, No Time To Die, has been postponed for the second time, with a release date set for 2 April 2021. Despite this, reports Bloomberg, the companies that have tie-ins with the franchise will start releasing new special editions using the 007 brand. For example, Adidas will release the 007 x Adidas No Time to Die collaboration on 29 October, and Omega Watch has created the Seamaster Diver 300M James Bond Numbered Edition in Platinum Gold to commemorate the new film. The licensees and those that collaborate with the 007 franchise are not about to miss out on the holiday season, especially given current economic circumstances. Luckily for them, the James Bond brand is much bigger than this one release so they will be able to cash in on the name with or without the film's debut. (BD)
Coca-Cola continues to purge its portfolio – Coca-Cola has announced plans to discontinue the production of its coconut water brand, Zico, in the coming months. The food and beverage giant is actively removing deadweight from its portfolio, having also put its juice and smoothie brand Odwalla to rest. Coca-Cola acquired Zico in 2013 but it did not see the same success as rival products like Vita Coco. By streamlining its product offerings the company has been able to focus on best-selling brands, which has subsequently helped cut costs and ease supply chains strain. According to CNNBusiness, other brands that are under review are: Diet Coke Feisty Cherry, Coke Life, Northern Neck Ginger Ale and Delaware Punch. Coca-Cola's portfolio purge has been going on for the past two years, and in the first half of 2019 it eliminated more than 275 products. (BD)
Department for Homeland Security invests in anti-counterfeit blockchain start-ups – Five US start-ups have been awarded a total of $817,712 to develop blockchain operations for the Department of Homeland Security. The Science and Technology Directorate, the research wing of the department, wants the start-ups to work on new technology applications including anti-counterfeiting work. Of the five start-ups, Spherity GmbH specifically plans to digitally create a copy record of imported e-commerce packages. (JW)
Aldi namechecks other UK brands in Twitter birthday celebrations – Always quick on the social media pulse, supermarket chain Aldi didn't want to celebrate its 30th birthday quietly. Starting off on 9 October with the tweet "We're not upset. You're upset. #Aldi30thBirthday #NoOneCares", the store's Twitter feed began a virtual birthday celebration when they 'invited' other UK supermarket brands. "Hey @Tesco, @asda, @LidlGB, @Sainsburys, @Waitrose, @IcelandFoods @MarksAndSpencer and @Morrisons. What you doing later? Fancy coming to our #Aldi30thBirthdayParty?" was followed by "@SPARintheUK @myLondis @NisaLocally @BargainBooze @onestopstores You're all invited too! Fancy it? #Aldi30thBirthdayParty". The chain went on to continue namechecking brands and asking about their attendance. Not content to be missed out, other brands started tweeting at Aldi to get their own shout outs. Music store HMV tweeted "hey @aldiuk we'll come to your birthday if u come to our 100th xx" to which Aldi responded asking HMV to DJ at its party. The rest of the evening was spent with a twitter back and forth representing a who's who of British household brands. Once again, Aldi has managed to navigate an online interaction with its competitors that's both playful and encouraging. (JW)
Electric vehicle sales in Europe set to beat out China – The rate of sales of electric vehicles in Europe is likely to leave China in its tracks soon, reports automotive research firm Jato Dynamics. As demand increases across the continent, sales in Europe for H1 exceeded China for the first time since 2015. Despite a 15% drop in overall sales due to the pandemic, the electric vehicles market is set to grow by 7% this year. Currently, China's dominance in electric car sales is due to a few factors: government subsidies, investment in charging infrastructure and cheaper prices from US brands such as Tesla. With electric vehicles retailing for significantly less in China with a broader range of models on offer, it will be an impressive push from European car makers – such as Audi who are aiming to present electric vehicles to the Chinese market – to have sales in Europe surpass those in China. (JW)
Next gen trademark status tool IP Badger launches – A "next generation, web based, trademark status monitoring and notification system" called IP Badger launched in beta this week, claiming to be heavily inspired by the popular Feathers trademark tracking app. According to Greg McLemore, CEO of developer Data Refinery, IP Badger will build upon Feathers in a number of ways: "It has been our goal from the start to greatly expand beyond what Feathers was and add numerous new helpful features and benefits. For IP Badger, we began by building a modern replacement for Feathers to track when updates have occurred to a USPTO file number. Not being satisfied with that, we have expanded IP Badger with automatic docket reports to calculate and display the opening and closing dates for action windows such as for renewals, statements of use, and office actions." A number of other "additional features" are also in development, McLemore added, with the goal of "exceeding expectations with an affordable toolset". Anyone interested in joining the free beta period (ending 31 December 2020) and helping to steer the tool's development, can email Data Refinery ('[email protected]'). (TJL)
TikTok and Twitch star changes name following Nintendo spat – Popular social media streamer 'Pokepriincxss' has rebranded to 'digitalprincxss' after receiving a cease-and-desist letter from Nintendo. The internet personality, who has over 1.9 million followers on TikTok and 50,000 on Twitch, had reportedly sought trademark protection for her username, which references Nintendo's Pokémon brand. Furthermore, she has sold merchandise "inspired by the Pokémon franchise", including imagery including the Pokémon Mew and Poké Balls. In announcing the name change, the streamer said: "I was young and dumb and I was just going full force with it because I didn't know what I was doing was wrong." Furthermore, she claimed that "Nintendo did not want people to think that she was affiliated with the company, as pokeprincxss also works in the adult entertainment industry" as "this greatly conflicts with Nintendo's family-friendly image". (TJL)
Office radar:
First international trademarks set to be granted in Brazil –Yesterday, WTR published an article analysing the one-year anniversary of the Madrid Protocol being implemented in Brazil. In the article, local legal experts in Brazil spoke of the ongoing issues with the Madrid System in the country, as well as praising how it has forced the Brazilian Intellectual Property Office (INPI) to improve and modernise its operations. The data published yesterday revealed how there had been 7,896 international trademark applications from foreign applicants designating Brazil since October 2019, plus 109 filings from Brazilian users. Of those filings, Ricardo Pinho, partner with Guerra IP, told WTR that "no international application has yet matured into registration in Brazil". However, that may be set to change. Pinho reached out this morning to inform us that the INPI has published the allowance of 53 international applications, explaining that it means "if the applicant pays (or has already paid) the final registration fees with WIPO's Secretary, the corresponding Brazilian registration will be granted". (TJL)
Office radar:
(For more of the latest coronavirus-related updates from national IP offices, please read our dedicated article which is being continuously updated)
EUIPO issues scam alert – The EUIPO has issued a warning over a new misleading invoice in circulation, which takes the form of a fake EUTM renewal invoice. The misleading invoice uses the EUIPO's logo, name, acronym and address, and purports to be an EUTM renewal invoice issued. It is mailed to users from Geneva, Switzerland, and includes a demand for a "registration and entry fee" to be transferred to a Polish bank account with a PL IBAN prefix. The office reminds users that it never sends invoices or demands for payment of money to its users, and urges customers to familiarise themselves with its fee structures (and make sure others in the firm or company are too). It concludes: 'We are committed to protecting our users, especially at this time, when phishing emails and other fraud attempts remain on the rise. We take legal action whenever necessary to fight this issue, but the most important defence is awareness. Please check everything you receive in relation to your trade mark, and if you have any doubts, contact us." (TL)
Domain Radar:
ICANN extends CEO's tenure – The Internet Corporation for Assigned Names and Numbers (ICANN) has announced that the board of directors has approved a two-year extension to president and CEO Göran Marby's executive services agreement term – which will now expire on 23 May 2024. "I'm pleased to announce that the ICANN Board has voted to offer Göran a two-year extension to his current contract," said Maarten Botterman, chairman of the ICANN Board. "Göran is a CEO who has excelled in reaching out and working closely with the community and Board to address the challenges and opportunities we face." In its rationale for the resolution, the board noted that Marby is "dedicated to ICANN's mission, including supporting the ICANN Community in its policy development work, and is very committed to continuing help ensure and solidify the understanding of ICANN's role within the Internet community." An extension to May 2024 will provide continuity in leadership during the initial implementation of the FY21-FY25 operating and financial plan, as well as the ongoing work over its first several years of operation. (TL)
'.gay' steps up #ProudBoys hashtag effort with celebrity endorser – We reported previously that Star Trek actor and gay rights activist George Takei had taken to Twitter to promote the new '.gay' gTLD – noting: "I do love that there's now a Dotgay domain. Talk about cause for nerdy gay Pride. I grabbed 'George.gay' and am excited to see where this goes." Over on Domain Incite, Kevin Murphy reports that the two are collaborating in new ways, with the creation of the the web site 'TheProudBoys.gay' as part of a wider social media effort to hit back at American far-right group The Proud Boys. The move to reclaim the Proud Boys hashtag was suggested by Takei and now Top Level Design has created a bespoke site (stating that it wants to "create a positive online space that celebrates this new community and galvanizes voters"), with Takei tweeting: "I've started to collect some of the fabulous posts from our #ProudBoys campaign, working my friends at dotgay." (TL)
On the move:
Greenberg Traurig hires Clay Tillack from Schiff Hardin – Greenberg Traurig has announced that Clay Tillack will be joining the firm as of counsel. He will be a member of the intellectual property & technology, and trademark & brand management practice groups, in the Las Vegas office. Tillack focuses on the transactional and litigation aspects of intellectual property and franchise law matters. He also represents clients with trademark prosecution, protection, and infringement claims, as well as rights of publicity and commercial litigation. He joins Greenberg Traurig from Schiff Hardin. (BD)
Ulmer adds veteran attorneys – One of Ohio's most well-regarded and versatile intellectual property practices just got another significant boost. Ulmer & Berne LLP has announced the growth of its intellectual property & technology practice Group with the addition of attorneys Brian Turung and Rita Kline. Joining the firm's Cleveland office, Turung more than 30 years of experience advising a broad range of clients on IP ownership, prosecution, licensing, protection strategies, and dispute resolution to the firm - focusing his practice on patent and trademark prosecution and enforcement.  Also a registered patent attorney, Kline concentrates her practice on trademarks and copyrights, and counsels clients on a variety of IP issues including worldwide brand portfolio clearance, acquisition, maintenance, and enforcement. (TL)
And finally...
WTR Connect kicks off – WTR Connect, a series of high-level online events taking place across two weeks, concludes on Thursday. The ground-breaking digital concept offers a series of individual interactive digital sessions organised around major themes. Comprised of a series of hubs, each session is designed to facilitate discussion, benchmarking and the sharing of best practice around key topic areas and challenges facing trademark and brand leaders. The opening keynote was delivered by USPTO trademark commissioner David Gooder, who  provided an inside glimpse into how the office is tackling specimen fraud and trademark scams, as well as offering insight into efforts to ensure the integrity of the register. To find out more and to secure your place at WTR Connect, click here.