CN Tower trademark dispute, Madrid System begins in Brazil, and AAFA Amazon criticism: news digest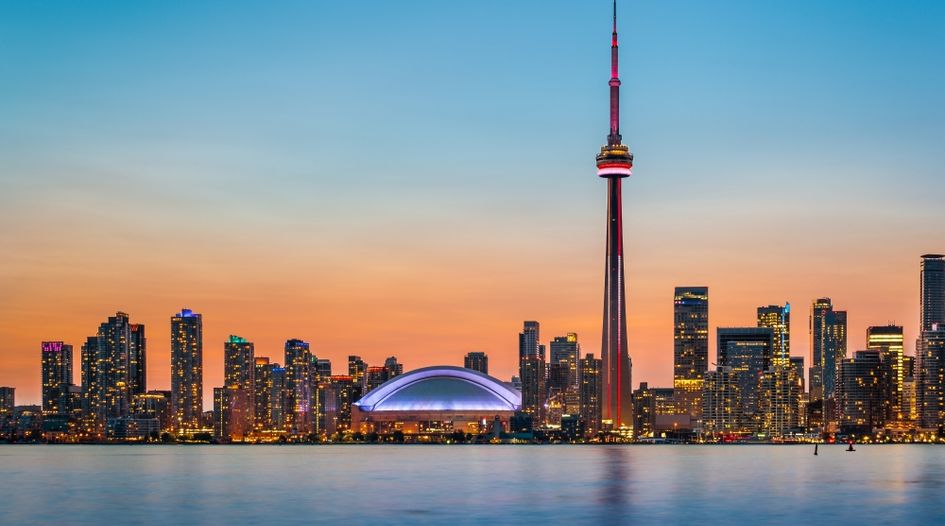 Every Tuesday and Friday, WTR presents a round-up of news, developments and insights from across the trademark sphere. In our latest edition, we look at how surnames are now registrable in Saudi Arabia, controversy following a trademark being refused registration at UKIPO, brands being urged to encourage voter registration, and much more. Coverage this time from Trevor Little (TL), Bridget Diakun (BD), Jonathan Walfisz (JW)  and Tim Lince (TJL).
Market radar:
AAFA recommends two more Amazon sites be added to Notorious Markets list – The American Apparel & Footwear Association (AAFA) has recommended that the US Trade Representative add Amazon's marketplaces in France and India to its annual Notorious Markets list. This list includes commerce sites that allegedly facilitate the sale of counterfeits. In the letter, the AAFA argued that, while Amazon was a leader in the retail landscape, there are still challenges with respect infringing goods. The e-commerce platform has stepped up its brand protection efforts, having launched a number of new programmes (such as Project Zero and Brand Registry) to tackle counterfeits. The company expanded its Project Zero programme to Europe in August, shortly after it had announced the expansion of Transparency, its product serialisation service. Amazon responded to the AAFA letter with a statement on its anti-counterfeit efforts, noting that it had spent $400 million in 2018 on tools to fight against fraud and online abuse. It claims to have prevented over a million 'bad actors' from opening Amazon selling accounts, and also blocked over 3 billion 'suspected bad listings' before they went live. Clearly though, for the AAFA, more can be done. (BD)
Marks & Clerk to hold IP summit in Cambridge – For the second year running, Marks & Clerk will host a one-day IP summit at the Hilton Hotel in Cambridge, UK. ON 10 October, in-house teams, general counsel, investors, CEOs, CTOs and senior decisions makers will convene over the key issues of the sector. A keynote address will be made by Christopher R Lowe, Emeritus Professor of Biotechnology at the University of Cambridge. (JW)
Legal radar:
Surnames registrable in Saudi Arabia – The IP Office of Saudi Arabia has announced that the registration of surnames as registered trademarks is now permitted. According to the office, it will assess several aspects when examining the trademark application, including (but not limited to) if the surname "complies with the conditions and formal registration requirements related to trademarks", "has been in commercial use for a time period that is not less than 10 years", "has achieved fame through wide use in advertisements" and "is considered a component of the mark and not the mark itself". Finally, and perhaps unsurprisingly, the surname should be of the applicant. (TJL)
Book author embroiled in trademark dispute with CN Tower – Canadian author James Bow has been accused of trademark infringement for featuring the CN Tower on the cover of his latest novel 'The Night Girl'. The cover image had its rights cleared by Reuts Publications, which took it from a stock photo website. Regardless, Canada Lands Company Ltd (CLCL)'s Patrick Leavey wrote to Bow to request it discontinue the edition with the image. Although Leavey conceded to allow them to simply remove the image from the next set of press runs, Bow has pushed back. He has hired Ren Bucholz, who argues that it is unlikely that CLCL are "active in the business of publishing novels, let alone fantasy novels featuring a strong female protagonist who helps trolls and goblins succeed in the human world through her work at an employment agency". A report by BoingBoing contends that CLCL has gone after a small press author "unlikely to have the resources to defend himself". As always, the David v Goliath narrative is front and centre, even in the world of goblins. (JW)
'Queers & Co.' trademark refused by UKIPO as it was deemed "offensive" – The UK Intellectual Property Office (UKIPO) has reportedly refused the registration of a trademark for the term 'Queers & Co.' for a magazine publication. Pink News reported that the UKIPO refused the word mark as it was "offensive" and "contrary to accepted moral values within the UK". The application can be found here, with a filing date of 4 September 2019, but there is no record of its refusal to date. Although the term 'Queer' was historically considered pejorative, it has been reclaimed by many in the LGBT+ community. A spokesperson for the IPO said: "Trademark registrations can present complex moral challenges for the IPO. We have a legal responsibility to ensure that the trademarks we register do not have the potential to offend. We are aware that meanings can evolve over time, however. If an applicant disagrees with the examiner's decision, we would encourage them to respond directly for the matter to be reconsidered." A search of the UKIPO trademark database yields 26 applications with the word 'queer', 13 of which are registered. Queers & Co. is the only registration featuring the plural version of the term, so the question raised is thus: is that the defining factor for considering the term offensive? Curiously, it appears this would be an issue far less likely to surface in the US, given the Supreme Court rulings in Brunetti and Matal v Tam. (JW)
Office radar:
Madrid Protocol enters into force in Brazil – After years of legal and political wrangling, the Madrid Protocol finally came into force in Brazil this week. As described by the Austrian IP Office on Thursday, the accession of Brazil means that rights holders can protect their brands in 121 countries using the Madrid System. It appears there are slight teething problems, with the Brazilian registry (INPI) posting an update on 2 October (the day of implementation) about some technical issues. So time will tell whether implementation will go smoothly in the days and weeks ahead. Meanwhile, the latest issue of WTR includes an inside look at the decade-long effort to bring the Madrid Protocol to Brazil, and what lessons can be learned. (TJL)
Range of offices adopt harmonised database of product indications – A variety of intellectual property offices have decided to use the EUIPO's harmonised database of product indications in the DesignClass platform. As of 30 September, the African Regional IP Organisation (ARIPO), the Institute for IP of Bosnia and Herzegovina (IIP-BIH), the National IP Center of Georgia (Sakpatenti), The State Agency on IP of the Republic of Moldova (AGEPI), the State Office of IP of the Republic of North Macedonia (SOIP) and the IP Office of the Republic of Serbia (IPORS) have implemented the change. According to ARIPO, the move "is one of the expected outcomes of EUIPO's strategic project, 'Extension of tools', managed by its International Cooperation Area". It now means that DesignClass now offers users the opportunity to search and translate more than 12,000 harmonised concepts in 27 languages from 30 IP offices. (TJL)
Media watch:
Brands should consider encouraging voter registration – Yesterday we reported on US President Donald Trump having a video removed on Twitter following a copyright infringement report. In it, we warned that all brands must prepare for the 2020 Presidential Election and the potential increase in IP misuse that could occur. However, there are other ways that brands can prepare and engage with the presidential election. According to AdWeek, a bipartisan way to take part in the election is through the encouragement of voter registration. "Corporate America has a unique opportunity," the article states. "Without taking sides, brands can show their commitment to social impact by promoting two things everyone can get behind: voter registration and voter turnout." Indeed, brands including Starbucks and Levi's undertook voter registration campaigns in 2016 that had positive feedback. There are a number of ways that brands can engage – including celebrating voting on packaging, using talent or influencers, link to voter registration platforms – and brand protection professionals would need to ensure any use follows IP guidelines. (TJL)
On the move:
Kilpatrick Townsend adds associate to Seattle office – Christian Hawthorne has been appointed to associate within Kilpatrick Townsend's trademark and copyright team in Seattle. She handles both prosecution and enforcement matters relating trademarks and also advises on copyright protection. Kilpatrick Townsend has been highly focused on growing out its IP team, expanding its practice in Atlanta, Los Angeles, New York and the Bay Area. Towards the end of September the firm hired Jessica Truelove as an associate in the trademark and copyright team in the Atlanta office. (BD)
Former Clyde & Co partners launch Atheria Law – Eight partners from Clyde & Co launched Atheria Law on 1 October. The new firm consists of 35 attorneys who specialise in insurance and reinsurance law, covering areas of professional liability and technology, privacy and cyber. Its staff is divided between San Francisco, where the firm has its headquarters, Los Angeles, Atlanta and New York. Two of the founding partners, Joan D'Ambrosio and Julie Choi Hawkinson, represent insurers in matters pertaining to technology, media, IP and privacy claims. (BD)
Bass, Berry & Sims boosts sports & media and IP practices with new hire – Marc Ackerman has joined Bass, Berry & Sims' sports and media and IP practices as counsel. Ackerman advises executives and c-suite professionals within the sports, fitness and wellness industries on issues involving IP as well as growth-stage business strategies. In his previous role Ackerman acted as the general counsel and senior VP of legal and business affairs at Tough Mudder Incorporated. He can be found at the firm's New York City office. (BD)
Covington promotes IP litigator to partner – Covington has promoted a group of 14 lawyers to partnership, according to a press release on the firm's website. Ali Mojibi, a trial lawyer in Los Angeles, is one of those elevated to partner status. He focuses on complex commercial and IP litigation matters, working with clients from the energy, fashion, pharmaceutical, consumer electronics, medical device and food industries. (BD)
Quarles & Brady expands IP practice – Quarles & Brady has welcomed Megan Peccarelli as senior counsel to the firm's IP team. Peccarelli handles the full range of trademark matters, form prosecution to litigation. She will be working out of the firm's Milwaukee office. (BD)
And finally...
Tips from the trademark industry elite – WTR is pleased to announce the publication of the inaugural edition of WTR Global Leaders. This ground-breaking new supplement presents insights from the elite of the global trademark industry, offering guidance into career development, practice management and trademark industry trends. WTR Global Leaders is available online, and free to view, here.