Clash of the Cleveland Guardians; Daimler reveals anti-counterfeiting numbers; latest firm moves – news digest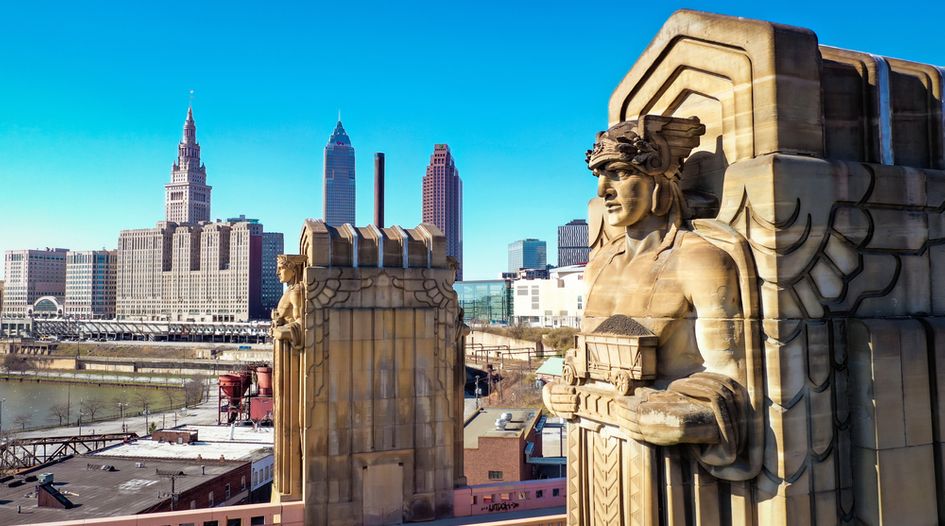 Every Tuesday and Friday, WTR presents a round-up of news, developments and insights from across the trademark sphere. In our latest round-up, we look at three '.brand' owners calling time on their TLDs, 36 products being afforded seal of origin protection in Chile, Mykonos becoming Greece's second 'authenticity', and much more. Coverage this time from Victoria Arnold (VA), Bridget Diakun (BD), Tim Lince (TJL) and Trevor Little (TL).
Market radar:
Thirty-six products enjoy 'seal of origin' protection in Chile – The Chilean National Institute of Industrial Property (INAPI) has announced that 36 products from 13 regions of Chile have secured seal of origin protection. The Valparaíso region "leads the list" of areas securing such protection, with 21% of the awards to date. The first product to receive a seal of origin was the Pica lemon in 2012. The most recent protection is Pañul ceramic from the O'Higgins region. In terms of product types, 55.5% of the seals are for food, 30.5% for handicrafts and 13.8% for fermented goods (including Valdivian beer and Punucapa cider). Commenting on the success of the protection, INAPI National Director Loreto Bresky said: "We have seen a growing interest on the part of associations from all over Chile to protect their traditional products through the seal of origin. This trend confirms that entrepreneurs see the industrial property system as a useful and valuable tool to differentiate themselves in the market and increase their competitiveness." Chilean Minister of Economy Lucas Palacios added: "It is also a very powerful tool to protect those who make a living from the production or extraction of unique Chilean products, which deserve their just compensation. As a government we will continue promoting this programme that, along with defending producers, focuses on rescuing and enhancing our traditions." (TJL)
Daimler reveals 2020 counterfeit confiscations – In a new press release, Daimler's head of intellectual property, Florian Adt, has revealed how the company has been enforcing its trademarks over recent months. In 2020, he said, Daimler confiscated 1.7 million counterfeit products and initiated (or supported) more than 550 raids by authorities. "This is a slight increase compared to the previous year – despite the challenges posed by the pandemic," he explained, adding that "numerous raids" had to be postponed due to government-ordered lockdowns. Unsurprisingly, covid-19 also led to strategies changing, Adt said, but those were primarily in the digital space. "We have adapted our brand protection strategy and increased our activities to combat counterfeiting in online trading," he revealed. "All in all, we were able to have 138,000 fake products removed from online platforms. This is around three times as many as during the same period before the pandemic." (TJL)
Clash of the Guardians heats up – WTR has previously reported on moves by major companies and organisations to review and replace problematic names. In 2018 the then Cleveland Indians retired its controversial Chief Wahoo logo, before later announcing that it would rebrand the team name. Last month it unveiled its new name: the Cleveland Guardians. Since then, media reports have asked whether the team did its homework, pointing to the existence of a roller derby team of the same name, which is easily discoverable on the www.clevelandguardians.com domain. Some commentators noted that the site had not been updated since 2018 and speculated that a deal had already been struck to pave the way for the baseball team to claim the name. However, on 24 July the roller derby team's website was updated with an announcement that it was recruiting for the upcoming season. Then came reports that it had applied for a trademark in the name. However, Eric Perrott of Gerben Perrott posted on LinkedIn that the Major League Baseball team had also applied for the mark, having filed in Mauritius in April in a bid to keep the name change secret but position the team to claim priority. Media outlets are now focusing on the clash of the Guardians, a typical headline from Yahoo Sports declaring: "Cleveland Guardians Trademark Might Be Stuck in Roller Derby Jam?" (TL)
Rare Muhammad Ali artwork NFT sells for less than expected – Bidding on a rare Muhammad Ali artwork non-fungible token (NFT) has closed at $7,560, after being expected to sell for approximately $10,000-$20,000. The NFT – sold by Muhammad Ali Enterprises, the owner of all IP and publicity rights attached to boxing legend Ali, at luxury auction house Sotheby's – comprises a 50-second MP4 animation of a never-before-seen illustration of Ali, which still hangs in the family household, entitled Fight of the Century Illustration. The work also includes a PDF of a 2021 letter written by Lonnie Ali stating that the original work will, in perpetuity, either remain with the Ali family or be donated to a museum. Timed to coincide with the Tokyo 2020 Olympics, the item marked the first sports-related NFT that Sotheby's has offered for sale. Sotheby's head of streetwear and modern collectibles Brahm Wachter said: "We cannot think of a more perfect way to enter the market than through this unique NFT, which shows Muhammad Ali's creative side, exploring the boundaries between highly valued sports memorabilia and art." Whether the experts over-estimated interest in Ali or NFTs in general remains to be seen, but NFTs are certainly causing waves in creative industries, making this a space for IP professionals to monitor closely. (VA)
Office radar:
(For the latest coronavirus-related updates from national IP offices, please read our dedicated article, which is being continuously updated.)
Egypt waives VAT – The Egyptian Trademark Office has announced the waiver of the 14% VAT that was first implemented by Ministerial Decree 179 on 4 September 2019. As of 7 July 2021, office users seeking trademark-related services no longer need to pay the 14% VAT fee. (TJL)
Mykonos becomes Greece's second 'authenticity' – The EUIPO has announced that, following last year's certification of Thessaloniki, on 23 July 2021 the municipality of Mykonos became the second Greek authenticity to join the growing European Network of Authenticities. Through this European cooperation project, the Hellenic Industrial Property Organisation (OBI), in cooperation with the municipality of Mykonos and the Mykonos Town Business Owners Association, will aim to combat counterfeiting and simultaneously raise awareness of both the value of intellectual property and the damage caused by counterfeiting on a local level. The office states: "A series of IP-related awareness-raising activities will now take place locally over the next two years in the newly certified Authenticity, following a memorandum of understanding signed between the OBI and the Municipality of Mykonos, in cooperation with the Mykonos Town Business Owners Association." (TL)
Domain Radar:
Three '.brand' owners pull the plug – While the ICANN community prepares for the next round of new gTLDs, over on Domain Name Wire, Andrew Allemann reports that three more '.brand' owners from the first round have bowed out of the programme. Educational institution Royal Melbourne Institute of Technology ('.rmit'), Swiftcover Insurance Services ('.swiftcover') and Dabur India ('.dabur') have notified ICANN of their intention to terminate their TLDs. (TL)
ICANN launches course focused on anti-harassment – ICANN has launched the ICANN community anti-harassment training online course on ICANN Learn. The 30-minute course is designed to provide community members with the information, tools and resources that they need to identify and address different forms of harassment. The ICANN board formed a working group to oversee the organisation's efforts to raise awareness and improve understanding of the current ICANN Community Anti-harassment Policy and Terms of Participation and Complaint Procedure. It previously published the Anti-harassment Policy Implementation: Best Practices Research report and later recommended that ICANN create an anti-harassment training course. The latter is now available and covers areas such as bullying, disrespect, misconduct and bystander intervention. "We are delighted to see this work come to fruition," said Sarah Deutsch, chair of the board working group. "This is an important step in our collective efforts to secure an environment of mutual respect, support, and collegiality for everyone in ICANN's global community." The course is presented in English, and translations will be available in the coming months in Arabic, Chinese, French, Russian and Spanish. (TL)
Law firm radar: 
IP trial lawyer joins Barnes & Thornburg – Steven Adkins has been appointed to partner in Barnes & Thornburg's IP department in the Washington DC office. Adkins is experienced in handling patent, trademark and trade dress infringement, as well as trade secrets disputes and trade litigation known as Section 337 investigations at the US International Trade Commission. He advises international clients, as well as those based in the United States. "Steve's strong relationships in Washington DC will greatly assist the firm as we continue providing top-tier intellectual property counsel to our clients in one of the hottest markets in the US," said Roscoe Howard Jr, managing partner of the DC office. "He's a highly regarded counselor who will be a great addition to our team." (BD) 
Latham bags trial lawyer in New York – Latham & Watkins has announced that P Anthony Sammi has joined the firm's New York office as a partner in the litigation and trial department, and as global vice chair of the IP litigation practice. Sammi is a first-chair trial lawyer with extensive experience in technology whose practice includes patent, trade secrets, trademark and copyright matters. Sammi represents clients across a range of technologies, including video games, oil and gas, software, healthcare, telecommunications, consumer goods and pharmaceuticals. "Tony has a well-earned reputation as a powerhouse IP lawyer, with an excellent track record both in and out of the courtroom," said David Callahan, global chair of Latham's IP litigation practice. "He's a welcome addition who will blend seamlessly with our talented IP litigation team." (TL)
Polsinelli welcomes patent attorney to LA office – Electrical engineering and computer science attorney Joseph M Teleoglou has joined Polsinelli's Los Angeles office. "We are pleased to add Joe to our team, as he brings practical experience and a relevant engineering background with a depth of skills from which our clients in California and beyond will greatly benefit," said electrical engineering and computer science patent prosecution practice chair Gregory P Durbin. "Joe's unique background in the software and telecommunications industry draws a unique perspective to our practice and we look forward to utilising his knowledge as we continue to strategically grow our IP presence across the country." Teleoglou prepares and prosecutes US and foreign patent applications. He also provides legal opinions in relation to patentability and IP infringement, litigates IP disputes, handles the prosecution of trademark applications and negotiates and drafts licence agreements. (BD)
Trial lawyer joins Wilson Sonsini – Amy Candido has joined the litigation department of Wilson Sonsini Goodrich & Rosati as partner in its San Francisco office. With more than 20 years' experience, Candido is a trial lawyer who focuses on high-stakes, complex patent, trade secret and other IP litigation. "Amy is an outstanding lawyer with an impressive track record in high-profile IP trials, as well as a trusted advisor to technology companies of all sizes involved in challenging legal and business disputes," said Doug Clark, managing partner at Wilson Sonsini. "Our firm's innovative clients increasingly need highly experienced trial lawyers like Amy, who not only have the ability to understand their technology, but also the skill and fortitude to represent them at the highest level in court. Amy is a terrific addition to our team and will be of great value to our clients." (TL)
Holland & Knight and Thompson & Knight complete merger – Holland & Knight has closed its merger with Thompson & Knight as of 1 August 2021. The combined firm will keep the Holland & Knight name and will be led by Holland & Knight managing partner Steven Sonberg. Mark Sloan, managing partner at Thompson & Knight, will serve as vice chair of the practice and operations committee (the firm's senior management group). The combined firm will employ approximately 1,600 lawyers and other professionals across 30 offices. "With this strategic combination, Thompson & Knight gains a larger geographical footprint, deeper resources and a broader network that will enable us to expand services provided to our clients," said Sloan. "Our firms' complementary practice and industry strengths, shared collaborative culture and focus on providing exceptional service will help us to deliver even greater value to our clients in the US, Latin America and around the world. We're confident that this combination will accelerate our growth and lead to long-term, sustained success." (BD)
And finally... 
New WTR events announced for Europe and the United States – WTR is pleased to announce that it will be hosting a series of one-day events in London, San Francisco, Chicago and New York this December. WTR Live: The Future of Trademark Management and Brand Protection will facilitate discussion, benchmarking and the sharing of best practice around key topic areas and challenges facing brand leaders. Crucially, it will offer a glimpse into what industry leaders expect the future of trademark practice to look like. Registration is free to in-house brand professionals. Spaces are limited and should we be unable to host the event, registration fees will be fully refundable. While on site, we will be adopting the All Secure Standard to ensure that all attendees can continue to do business effectively and network with their peers safely. For full details, and to reserve a place at one of the events, click here.