Clarivate and CPA Global to merge; "transformative combination" will shake up IP service provider market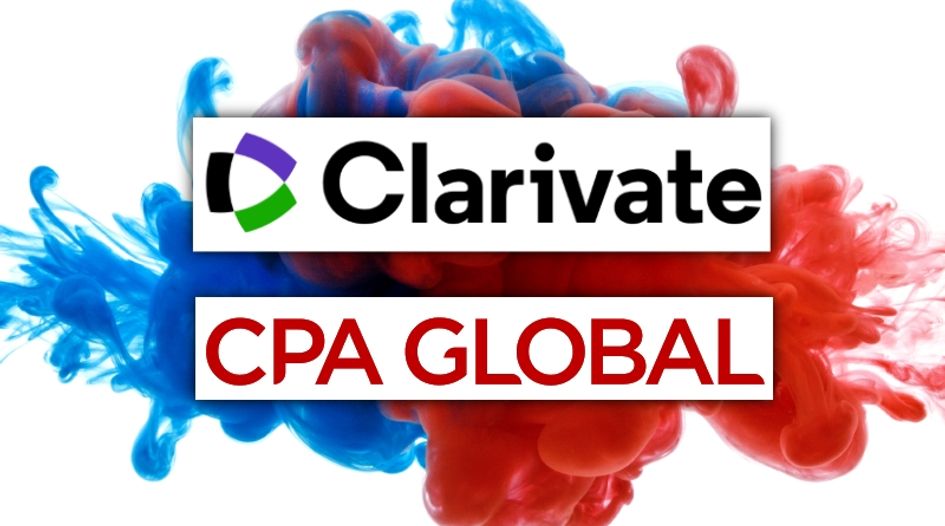 Clarivate announces an agreement to merge with software company CPA Global
Move represents further M&A activity in the IP service provider industry
CPA Global CEO Simon Webster claims it is a "natural step" for both businesses
IP service provider Clarivate has today announced that it has signed an agreement to merge with management software company CPA Global. The move, described as "a natural next step for both businesses", represents a continuation in an M&A trend that has dominated the industry for the past few years.
In a press release sent out today, Clarivate confirmed that it has signed a definitive agreement to combine with CPA Global as part of an all-stock transaction. Going into more detail, it is understood that CPA Global shareholders will receive approximately 218 million Clarivate ordinary shares, which represents 35% pro forma ownership of Clarivate. Therefore, based on the average share price of Clarivate over the past 30 days, it values the enterprise at approximately $6.8 billion. The transaction is expected to close in the final quarter of 2020, with regulatory approvals still required.
Why will this merger benefit both parties? According to Clarivate, it offers "significant cost and tax savings opportunities", including "anticipated cross selling" that is expected to drive growth in its software offerings. Further, the two companies are a "complementary strategic fit to meet the needs of a growing market" – especially geographically (with CPA Global particularly strong in Europe and Clarivate strong across North America and Asia) and in product offerings. Finally, it also presents "strong free cash flow generation", meaning that Clarivate can "quickly reduce its debt" and "continue to invest in product development and M&A opportunities".
The latter suggestion indicates that this will not be the final major acquisition in the IP service provider market – and will therefore continue a rampant period of change in the industry. As WTR has reported on extensively, Clarivate has significantly stepped up acquisition activity in the past few years. Since its sale from Thomson Reuters to Baring and Onex Corporation for $3.55 billion in 2016, Clarivate has merged with public investment vehicle Churchill Capital Corp and acquired AI technology company TrademarkVision, as well as Darts-ip. On top of that, Clarivate also sold its brand protection service MarkMonitor to OpSec Security. For CPA Global's part, it was sold by Cinven to private equity investment firm Leonard Green & Partners for a reported $3.1 billion back in 2017, before subsequently merging and integrating with ipan/Delegate Group (a deal that closed in May 2019). Interestingly, CPA Global actually purchased Clarivate's IP management business (as well as two of its IP service tools) in 2018.
This transaction activity proves how competitive the market is for IP service dollars. One of Clarivate's competitors, Corsearch, has also stepped up its M&A action recently following the company's sale to Audax Private Equity from Wolters Kluwer for $140 million. Notable deals since then have included the acquisition of Yellow Brand Protection in November 2019 and the purchase of Pointer Brand Protection in January 2020.
Unsurprisingly, today's announcement includes gushing comments from the heads of both companies on why the move is good news for everyone involved, including customers. According to Jerre Stead, executive chair and CEO of Clarivate, it is "a transformative combination with a strong strategic fit between the two companies", adding: "It will create a full-service IP organisation which will provide customers with a wide range of products and services to help them make faster and smarter critical decisions." Meanwhile, CPA Global CEO Simon Webster claims that the merger "is a natural next step for both businesses" thanks to the "commonality of our vision for the future of the industry".  "The alignment of both companies' cultures and values makes for an extremely exciting future for our customers, employees and shareholders alike," he states.
With a few months to go before the deal is finalised, time will tell how this significant merger will impact the customers of both companies. For now, it represents a shrinking pool of major IP service companies, with the M&A trend continuing at full pace.
WTR needs your views on trademark search, watch and portfolio management services. Take our short survey below.