Clarivate Analytics snaps up TrademarkVision as new research offerings eyed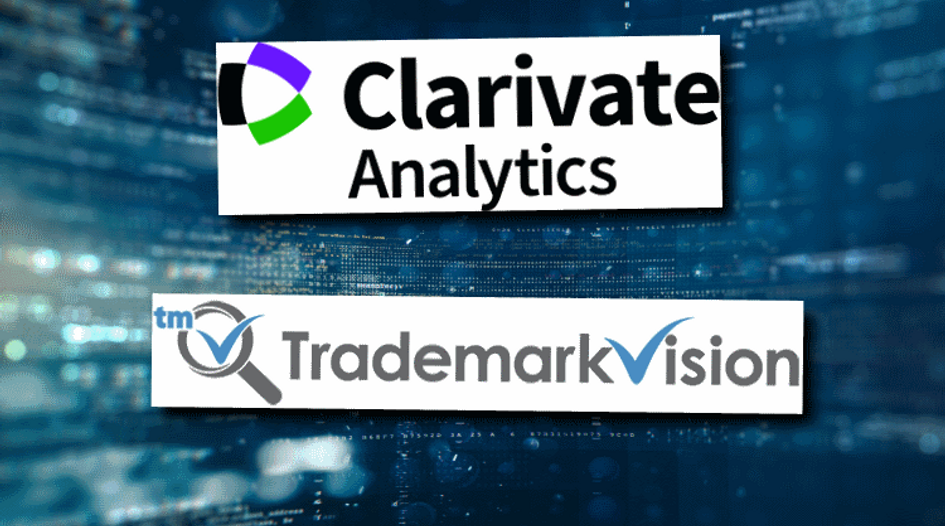 Clarivate makes strategic acquisition of Australian AI-tech company TrademarkVision
Move provides in-roads into government sector, as well as trademark industry
Acquisition follows transfer of Clarivate's IP management business to CPA Global
Clarivate Analytics has announced the acquisition of Australian artificial technology company TrademarkVision. While it is fundamentally a trademark industry acquisition, the move could also open up access to new industries and customers.
TrademarkVision is a relative newcomer to the industry, launching what it describes as "the world's first visual search for trademarks" in 2013. While the company name may not be known to all practitioners, many will have used its services – the organisation's technology being the engine behind the EUIPO's TMview visual search.
The EUIPO is not the only office that the provider works with. In 2015, for example, its image recognition technology was used as part of the Australian Intellectual Property Office's IP Rights search engine rebuild, while Chile's National Institute of Industrial Property (INAPI) uses the company's offerings to support the work of examiners. Speaking after the company was named as a finalist in the 'Exporting Innovation' category in the 2018 CRN Impact Awards, Carolina Belmar, who was at the time deputy manager of the department of trademarks, geographical indications and appellations of origin at INAPI, told CRN: [TrademarkVision] results are available in seconds and the most relevant ones are placed at the beginning of the list. This has an enormous impact in the quality of trademark examination, as we are no longer partially blind when it comes to figurative signs and can now base a refusal decision on a solid reason, not only due to the fact they have the same Vienna codes but due to the comparison of the images themselves."
As a company that is both client-facing – offering search and brand protection solutions – and driving IP office offerings, this week's purchase makes perfect sense for Clarivate Analytics, which has been on an acquisition drive in recent months.
First, Clarivate Analytics has shown a keen interest in snapping up relatively young tech companies, with recent purchases including Kopernio, a start-up that enables academics and researchers to access journal articles online via a single click using "smart links", and Publons, the creator of a scientific community peer-review platform, which was established in 2012.
Second, and more importantly, TrademarkVision is a natural fit with Clarivate's trademark clearance and protection company CompuMark. Indeed, CompuMark itself currently applies TrademarkVision technology within TM go365, its tool designed to enable industry professionals to research trademarks and manage day-to-day portfolios. The acquisition of TrademarkVision's AI-powered image recognition software, which applies the principles of facial recognition software to visual searching, therefore enables Compumark to fully utilise the tech and brings it in-house – something that will add value for the company's private equity owners.
For TrademarkVision, this week's move creates a platform to expand its trademark operations, the company's CEO and founder Sandra Mau noting that "as part of CompuMark, TrademarkVision will be able to leverage CompuMark's expertise in the trademark industry and vast global distribution channels to ensure our next generation of solutions reach trademark professionals around the world."
The acquisition comes shortly soon after Clarivate Analytics sold its IP management business, which manages payments and renewals, to CPA Global. The details of that deal were not disclosed, and no press release was issued around it. A spokesperson for the company told WTR: "Following a careful and strategic review of our IP-related businesses, we transferred ownership of our IP Management business to CPA Global. The IP Management business curates the rules relating to patents and trademarks and manages the payment and renewal process in order to allow clients to manage patents and trademarks. The agreement marks a positive outcome for CPA Global, Clarivate Analytics and customers of Clarivate's IP Management division."
This transfer suggests that the Clarivate is fully focused on data intelligence and research offerings as its core value drivers, and this latest acquisition offers the potential of new market opportunities. In the release accompanying the announcement, Jeff Roy, president of CompuMark, suggested as much, stating: "TrademarkVision's award-winning AI innovation and deep relationships with patent and trademark offices and government agencies around the world, combined with CompuMark's premier data, industry-leading expertise and global reach will open opportunities for new products and solutions both within and outside the trademark research industry that will underpin the business's next generation of solutions."
Data has long been a key driver of the 21st century IP operation, and will continue to be so. The acquisition of TrademarkVision offers an opportunity to deepen service offerings to information-hungry IP professionals. However, it appears that Clarivate also regards IP analytics offerings, and the tech that underpins them, as a springboard into adjacent industries and client types. Given the competition for trademark spend, and the demands of private equity owners, that could be a very canny move.