CIPO examination backlog worsens; INTA files amicus brief; UKIPO changes fee process – news digest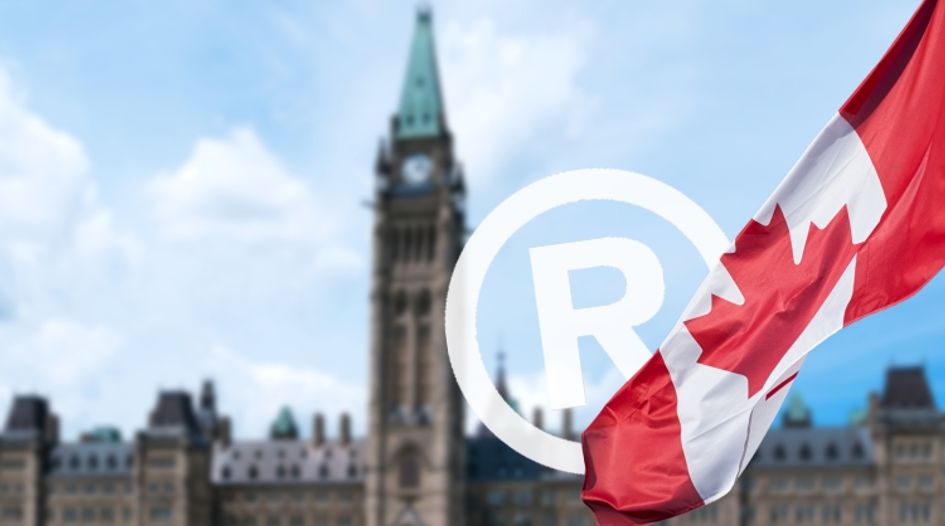 Every Tuesday and Friday, WTR presents a round-up of news, developments and insights from across the trademark sphere. In our latest round-up, we look at interim deputy director Coke Stewart departing the USPTO, Namibia joining TMclass, Beyond Meat looking to introduce non-dairy brands, and much more. Coverage this time from Victoria Arnold (VA), Bridget Diakun (BD) and Tim Lince (TJL).
Brand radar:
IKEA to try its hand at renewable energy – The world's largest furniture brand, IKEA, is due to begin selling renewable energy to Swedish households in September, reports Reuters. The company hopes that in the future it will be able to introduce its renewable energy offer, as well as its solar panel products, to all markets. The move is in line with IKEA's strategy to become more sustainable and "climate positive". A company statement said: "IKEA wants to build the biggest renewable energy movement together with co-workers, customers and partners around the world, to help tackle climate change together." The furniture brand's strong reputation will no doubt aid it in this business endeavour, which, should it be a success, will further reinforce the company's sustainable image. (BD)
M&S to add more guest brands to online platform – Last year UK retailer Marks & Spencer (M&S) announced that it would be selling other brands on its website in order to "broaden its appeal". As a result, it acquired the Jaeger brand and a few months later launched 'Brands at M&S', selling labels such as Hobbs, White Stuff and Joules online. It later added a number of brands focused on kidswear, including Clark and Smiggle. This week the retailer said that it will add more guest clothing and footwear brands to the site, including FatFace and Jones Bootmaker, after its strategy successfully attracted new customers. "Early results on brands driving frequency have been encouraging, with traffic on M&S.com increasing and new customers who buy into a guest brand returning to make their second purchase nearly 10 days sooner than those who didn't buy into brands," M&S said. The offering is predominantly online, but the company is looking to conduct an in-store trial across five locations. (BD)
WHP Global acquires Italian Lotto sports brand – New York-based brand management company WHP Global has acquired the global trademarks for the iconic Italian sports brand Lotto Sport Italia (LSI), reports various fashion news outlets. The company, which recently lost out on its bid to buy Reebok, said in a statement that it will work with Lotto to provide design, product development, marketing and brand management services to the brand's 50 global partners as Lotto and its current leadership team, including CEO Andrea Tomat, continue to operate the brand in the core markets of Europe, Africa and the Middle East. "Lotto is a legendary Italian performance sports brand rooted in priceless heritage that athletes and fans around the world love. We are very optimistic about the brand's future as we work in close partnership with Andrea Tomat and the entire team at LSI. There is so much upside here, especially as we look to expand the brand from its current reach to the USA and other major markets around the world," said WHP Global CEO Yehuda Shmidman. Lotto will now feature among the likes of Joseph Abboud, Anne Klein and Toys 'R' Us under WHP Global's remit. (VA)
Trademark application indicates Beyond Meat is looking to tackle non-dairy market – Beyond Meat, one of the most recognisable alternative meat brands, is potentially looking to expand into the non-dairy market. The company filed a trademark application for BEYOND MILK in early August, covering bases for making milk shakes and coffee or tea beverages with milk or milk substitutes. A lot of big brands are already vying for a share of the alternative dairy market, including Alpro, Almond Breeze, Oatly and Rude Health. Should Beyond Meat decide to launch in this area, it will be competing with major players as well as numerous up-and-comers. However, it has an advantage over smaller brands thanks to its strong reputation among vegan consumers. (BD)
Legal radar:
Belmora petitions US Supreme Court in long-running Big Pharma FLANAX dispute – Virginia-based pharmaceutical company Belmora LLC has petitioned the US Supreme Court to review two far-reaching legal issues in its long-running dispute with German Big Pharma Bayer AG subsidiaries. The issues are whether a foreign company can allege economic harm to its foreign trademark as the basis for pursuing Lanham Act unfair competition and trademark cancellation claims against the owner of the same mark in the United States, and what the legal standard is for determining whether Lanham Act unfair competition claims are timely. Belmora's Flanax product has been sold in Mexico at a strength not approved for over-the-counter use in the United States since the mid-1970s. In 2005 Belmora obtained a US trademark registration for FLANAX. Seven months later, Bayer Consumer Care AG acquired the Mexican FLANAX trademark from Hoffmann-La Roche. Despite never having registered or used the FLANAX name in the United States, Bayer persuaded the USPTO to cancel Belmora's registration and in 2007 initiated action under the Lanham Act to prevent Belmora from competing against Bayer's Aleve for Hispanic consumers in the United States. The case has been appealed to the US Court of Appeals for the Fourth Circuit twice and the Fourth Circuit has ruled against Belmora on both the questions now before the Supreme Court. "The Fourth Circuit decisions stand long-established trademark law principles on their head," said Belmora president and founder Jamie Belcastro. "Instead of protecting American businesses from baseless and transparent trademark attacks by foreign entities, the Fourth Circuit decision would now facilitate them... If the Fourth Circuit decisions are allowed to stand, they will deprive Hispanic-Americans of a popular, effective, affordable, and language-accessible product." (VA) 
INTA files amicus brief on co-existence and earlier non-registered rights – INTA has filed an amicus brief before the Court of Justice of European Union (CJEU) on the co-existence of trademarks and earlier non-registered rights in Meering Touringcars Amsterdam v VOF Classic Coach Company. The dispute centres on whether Meering Touringcars Amsterdam can invoke its later trademark against Classic Coach Company's older trade name or whether it is prohibited from doing so since the latter right is of mere local significance. Assuming that the earlier right is legally enforceable, INTA argues that both rights can co-exist and that the earlier right does not constitute a barrier to registration of the later mark. What is more, the owner of the later mark cannot object to the older unregistered trade name right, while there is no requirement entitling the owner of the earlier right to bar the later trademark in order to rely on its own local right. INTA goes on to argue that it is relevant whether the trademark owner (ie, Meering Touringcars Amsterdam BV) has an even earlier unregistered right and whether it is stopped from invoking that right due to acquiescence by the owner of the later unregistered trade name. The brief will be used by the CJEU to provide clarity to the Dutch Supreme Court on the issue of co-existence of earlier unregistered rights of local significance with later registered national trademarks. (VA)
Office radar:
(For the latest coronavirus-related updates from national IP offices, please read our dedicated article, which is being continuously updated.)
Namibia joins TMclass – The Namibian Business and Intellectual Property Authority (BIPA) has joined the EUIPO's TMclass service. An announcement from the EUIPO states that the move – which will see BIPA offering users the opportunity to search for and translate goods and services to and from any of the 44 languages covered – was made possible thanks to the EU-funded Action for Africa (AfrIPI) project. (TJL)
UKIPO changes fee process – The UK Intellectual Property Office (UKIPO) has changed the ways in which fees are paid for its services. Going forward, fees will be taken via 'Gov.uk Pay', a secure credit and debit card payment service that is already used by more than 200 UK government organisations. "The new screens will provide all the same options as the Barclaycard service we have used for the last 4 years," a UKIPO representative explained. "The big difference regular online customers will notice is that they no longer move away from GOV.UK-branded screens when making a payment." On top of that, payment reference numbers will now be 10 characters long, rather than 16 – a change made after customers reportedly complained that the previous reference number "was very long and easily confused with a credit card number". (TJL)
Kyrgyzpatent reduces application time – The Kyrgyzstan IP office (Kyrgyzpatent) has confirmed that it aims to reduce the processing period for IP applications to seven months. The current processing time for trademark applications is 12 months. It is understood that relevant draft laws will shortly be submitted for public discussion to implement the reduction. (TJL)
CIPO examination backlog worsens, but optimism remains – In May WTR spoke to local practitioners about the ongoing delays in examination at the Canadian Intellectual Property Office (CIPO). We learned that a combination of major changes made to the Canadian Trademarks Act, acceding to the Madrid Protocol and moving to the Nice Classification system, limited resources, high staff turnover, a rise in overall filings and the covid-19 pandemic had led to 79.1% of all applications filed between April 2018 and April 2021 still awaiting CIPO examination. At the time, CIPO had announced a series of new measures to combat this, including prioritising applications using an updated pre-approved goods and services list. This week, Deeth Williams Wall (DWW) has published an article stating that backlogs in first examination of most applications are getting worse, with first examination ranging from 16 to 32 months from filing. "It is like watching a snail pause to catch its breath," the report states. However, the firm gives reasons for applicants to remain optimistic. "Once CIPO manages to get through the backlog of approximately 38,000 applications filed before June 17, 2019 awaiting examination, examination should speed up, since Canadian applications filed after that date are required to be divided into classes of goods and services pursuant to the Nice Convention," it assures. What is more, CIPO is continuing to hire new examiners and the effects of the pandemic are (hopefully) beginning to wane. CIPO's goal is to reduce first examination time to 18 months by March 2025, and DWW is hopeful that the snail will soon pick up the pace. (VA)
Interim deputy director Coke Stewart departs USPTO – The USPTO has announced that Coke Stewart, performing the functions and duties of the deputy undersecretary of commerce for intellectual property and deputy director of the USPTO, will be departing the USPTO to join the faculty at the Regent University School of Law in Virginia Beach, Virginia. Stewart's previous roles at the USPTO include senior adviser to the director, senior counsel for patent law and litigation, senior counsel to the director and acting chief of staff. "Coke has been an invaluable asset and a well-respected member of our team," said Drew Hirshfeld, performing the functions and duties of the undersecretary of commerce for intellectual property and director of the USPTO. "She has served in many important roles…  and will be sorely missed." (VA)
Law firm radar:
Rajesh Patel joins Vinson & Elkins – Vinson & Elkins has strengthened its technology transactions and IP practice with the hire of Rajesh Patel. A former engineer, Patel advises clients on patent, trademark and copyright matters. He will be based in the firm's Houston office. "The technology industry is constantly evolving, but our dedication to providing best-in-class legal service to our clients – from emerging companies to established leaders – is constant," said Devika Kornbacher, head of Vinson & Elkins' technology transactions team and cybersecurity and data privacy practice. "Rajesh has impressive experience, from his time as an engineer, in-house counsel and at a law firm, that will provide valuable perspective as clients face new opportunities and challenges amid rapid change." Patel joins the firm from King & Spalding, where he was a member of the corporate, finance and investment practice. (BD)
And finally...
WTR events announced for Europe and the United States – WTR is pleased to announce that it will be hosting a series of one-day events in London, San Francisco, Chicago and New York this December. WTR Live: The Future of Trademark Management and Brand Protection will facilitate discussion, benchmarking and the sharing of best practice around key topic areas and challenges facing brand leaders. Crucially, it will offer a glimpse into what industry leaders expect the future of trademark practice to look like. Registration is free to in-house brand professionals. Spaces are limited and should we be unable to host the event, registration fees will be fully refundable. While on site, we will be adopting the All Secure Standard to ensure that all attendees can continue to do business effectively and network with their peers safely. For full details, and to reserve a place, see the official event page.