Chinese IP agency fined for fraud; USPTO appoints new policy chief; Brainbase CEO lauded – news digest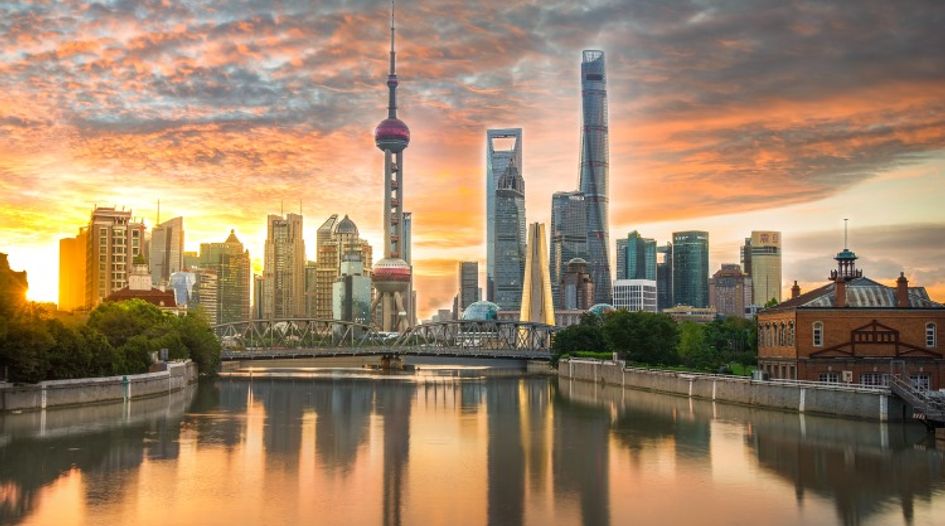 Every Tuesday and Friday, WTR presents a round-up of news, developments and insights from across the trademark sphere. In our latest round-up, we look at Authentic Brands Group acquiring a stake in an event producer, authorities seizing a shipment of counterfeit 3M surgical masks, brands being urged to 'inspire', and much more. Coverage this time from Trevor Little (TL), Bridget Diakun (BD), Jonathan Walfisz (JW) and Tim Lince (TJL).
Market radar:
Authentic Brands Group acquires stake in event producer – Authentic Brands Group (ABG) has acquired a 20% equity stake in live events and content production company Medium Rare, reports Deadline. ABG is best known for buying up the intellectual property of famous brands. It's portfolio includes the rights for Sports Illustrated, Elvis Presley, and Brooks Brothers, among many others. The deal with Medium Rare was brokered by ABG stakeholder Shaquille O'Neal. ABG will be able to leverage the company's platform to produce branded events for broadcast and streaming outlets, as well as in-person. Conversely, Medium Rare will have the opportunity to tap into ABG's stockpile of well-known brands. Just yesterday the event producer announced a partnership with Sports Illustrated to produce The Sports Illustrated Awards, which is meant to be a new version of the annual Sports Illustrated Sportsperson of the Year. (BD)
IP platform CEO named to '30 Under 30' list – Nate Cavanaugh, the 24-year-old co-founder and CEO of brand IP monetisation platform Brainbase, has been named to the Forbes 30 Under 30 Class of 2021 in the Enterprise Technology category. Forbes explains: "Intellectual property management is a tedious task for businesses big and small, and one that Brainbase offers to solve with an end-to-end platform. At the age of 19, cofounder and CEO Nate Cavanaugh started the company from his college dorm room at Indiana University Bloomington before dropping out. Since it launched in 2017, the Los Angeles-based company has raised $12 million." The outlet's recognition of Cavanaugh's achievement in the IP monetisation space is notable and comes at a time when the Brainbase team is expanding its marketing and sales teams, the company having this month recruited  Caroline Hart as director of brand & product marketing and Sara Saadeddine as senior intellectual property account. (TL)
Authorities seize shipment of counterfeit 3M surgical masks – More than 100,000 counterfeit 3M N95 surgical masks destined to be used by hospital workers were seized last week by US Immigration and Customs Enforcement's (ICE) Homeland Security Investigations (HSI) and US Customs and Border Protection (CBP). On 3 December officers at the Ysleta Cargo Facility initially intercepted the shipment, which had an MSRP of $600,480. The masks were in-transit at an El Paso bonded warehouse and destined to a hospital on the East Coast. ICE HSI special agents determined the masks were counterfeit after working with the National Intellectual Property Rights Coordination Center and 3M Company. "HSI and CBP will continue to collaborate to prevent unauthorized and counterfeit products from getting to US consumers to protect the health and safety of the American public and the American economy," declared Ysleta port director Arnoldo Gomez, adding. "This large seizure of counterfeit surgical masks, destined for frontline medical workers, demonstrates the great collaborative effort between CBP and HSI." (TL)
New Frontier Brands purchases Treehouse Biotech – New Frontier Brands, a provider of fast-moving consumer goods, has announced the acquisition of Treehouse Biotech, a provider of quality ingredients and advanced extraction and remediation services to the hemp-based cannabinoid industry. New Frontier Brands has hit the acquisition trail hard this year with six purchases. Jason Roth, co-founder and chief strategy officer for Next Frontier Brands said, "Next Frontier Brands is assembling a diverse portfolio of fast-moving consumer brands focused on the alcoholic and nonalcoholic beverage and hemp-based wellness industries." (BD)
Spread Group expands licensing venture with Warner Bros. – Spread Group has strengthened  its partnership with Warner Bros. by expanding its licensing agreement to the UK, US, Canada and Australia. This new agreement will cover the 14 brands including Harry Potter, Batman and Friends. Spread Group has worked with Warner Bros. in a number of European countries since 2012. In this time the company has developed over 1,700 designs with popular Warner Bros. characters and symbols. Ann-Katrin Hager, head of licensing Europe of Spread Group, commented on the announcement: "We are excited about the opportunity to use our know-how to launch into new markets and to strategically develop our partnership with Warner Bros. In doing so, we will cover design, marketing and production, to the web presence on our Spreadshirt marketplace, as well as on Amazon and eBay - according to our 360-degree approach." The licensing deal makes Warner Bros. one of Spread Group's largest partners. (BD)
Brands urged to 'inspire' – New research from Wunderman Thompson has found that Amazon, Apple, and Samsung are the "most inspiring brands" in the world. In the study, 72% of consumers claim to "want brands to be inspiration", while only 53% actually find "brand inspiration". According to the research firm, "this presents a significant 'inspiration gap' that offers major growth opportunities for brands". (TJL)
Legal radar:
IP agency fined for forging Chinese trademark documents – A trademark agency based in China, Shanghai Xuenai Trademark Office (上海雪耐商标事务所), has been fined approximately $15,000 by  the China National Intellectual Property Administration (CNIPA) after being found forging documents. In an investigation, CNIPA found that Shanghai Xuenai has forged 126 documents and defrauded 100 companies and six individuals. According to National Law Review, the firm "would use the fraudulent documents to solicit business by sending the documents to trademark applicants and registrants over WeChat and QQ". On top of a fine for one of the firm's supervisors, it has now been banned for filing new trademark applications. (TJL)
Office radar:
(For more of the latest coronavirus-related updates from national IP offices, please read our dedicated article which is being continuously updated)
USPTO appoints new chief policy officer and director for international affairs – The USPTO has announced the appointment of Mary Critharis as its new chief policy officer and director for international affairs. Critharis had been serving in the role in an acting capacity since October following the selection of her predecessor, Shira Perlmutter, to lead the US Copyright Office. "Mary's proven leadership, as well as her remarkable breadth of experience, make her an outstanding choice to lead our IP policy and international affairs team at the USPTO," said Andrei Iancu, under secretary of commerce for intellectual property and director of the USPTO. "The USPTO and America's intellectual property system will benefit from Mary's thoughtfulness, steady hand, and long history with both domestic and international IP policy matters." (TL)
TMview's visual search facility expands – TMview's visual search facility has been enhanced with the addition of the German Patent and Trademark Office's (DPMA) trademark images. The tool allows users to search for images in the world's largest online trademark database, and now boasts images from 25 participating images. The extended visual search in TMview is a result of the work undertaken as part of the EUIPO's European Cooperation Projects. Elsewhere, the EUIPO has also unveiled a collaboration agreement with 4iP Council which enables both organisations to join forces in pursuit of a common goal: to empower SMEs and promote the benefits of IP protection. This agreement covers activities such as generating educational content and promoting joint webinars on intellectual property among SMEs, as well as sharing information on IP on the respective websites. (TL)
INAPI launches 100% digital trademark fee return certificates – The Chilean IP Office (INAPI) has developed a new functionality on its website that digitatise trademark fee return certificates. The move "will benefit the owners and representatives of trademark applications, annotations and renewals", claims the agency. A full explanation to complete the procedure is outlined on the INAPI website. (TJL)
Domain Radar:
WHOIS policy group set for new chair – Over on Domain Incite, Kevin Murphy reports that Verisign's Keith Drazek, VP of policy and government relations at the '.com' registry, is set to become the chair of the ICANN working group exploring WHOIS policy in the GDPR environment. Murphy notes that the next phase of the working group's efforts will spent "discussing rules on distinguishing between legal and natural persons when record-holders decide what info to make public, and whether there should be a standardised system of unique, anonymized email forwarders to contact domain registrants". (TL)
Media Watch:
AltLegal launches merch shop – Earlier this year, docketing firm AltLegal launched a  "I ♡ Trademarks" T-shirt to clients, with further items created for attendees of its first AltLegal Connect event in October. Now, following numerous requests to get a shirt, the company has launched the 'AltLegal Trademarket' – dedicated to "trademark gear" for brand professionals to "show the world their love for trademarks, puns, or both". Right now, the store has a "trademarks are my jam" shirt on offer, with more designed promised in the future. (TJL)
On the move:
Haynsworth Sinkler Boyd adds shareholder to IP team – Todd Hess has joined Haynsworth Sinkler Boyd as a shareholder within the IP team. Hess advises clients on patent, trademark and copyright matters. He also serves as counsel in related litigation, including trade secret and patent infringement matters. (BD)
Wilson Sonsini Goodrich & Rosati names partner elections – Barath R Chari and Lori P Westin of the intellectual property department are two of 15 attorneys to be promoted to partner at Wilson Sonsini Goodrich & Rosati. Char is based in San Francisco and specialises in technology transactions. He focuses on intellectual property, licensing, and the drafting and negotiation of commercial contracts. Westin advises clients on patent-related matters, including strategic intellectual property counseling and patent prosecution. (BD)
Saba Daneshvar joins Waller Lansden Dortch & Davis – Patent attorney Saba Daneshvar has joined Waller Lansden Dortch & Davis in Nashville. Daneshvar focuses his practice on patent litigation, patent prosecution and proceedings before the USPTO. (BD)
Bodman PLC announces hire of senior attorney – Intellectual property attorney Monica J Stover has joined Bodman PLC as a senior attorney in the firm's Grand Rapids office. Stover advises clients on how to manage and protect their intellectual property portfolios, providing guidance on trademark, copyright, trade dress, advertising, trade secret, and unfair competition issues. In terms of her trademark practice she handles both prosecution and enforcement activities in the US and foreign jurisdictions. (BD)
Burges Salmon opens Dublin office – As Brexit looms, UK-based law firm Burges Salmon has opened a new office in Dublin to prepare for the end of the transition period on 31 December 2020. The move, according to the Global Legal Post, "follows a decision from the Law Society of Ireland to restrict lawyers in England and Wales from practising Irish, and by extension, EU law without a physical presence in the country". According to Roger Bull, managing partner of Burges Salmon, said: "The launch of our Ireland-based IP practice demonstrates our commitment to the needs of our clients as we continue to represent them on EU trade mark matters and wider intellectual property portfolio protection in the post-Brexit market. Our EU offering and ability to assist clients in the Irish market will also enable us to develop our existing client relationships as well as supporting the growth of our internationally recognised practice." (TJL)
And finally...
WTR Connect returns this spring with five days of strategic content – We are pleased to announce that the second WTR Connect series of digital events will take place the week commencing 15 March 2021. The event will offer more than 20 interactive digital sessions, each designed to facilitate discussion, benchmarking and the sharing of best practice around key topic areas and challenges facing trademark and brand leaders. The theme for the event is 'exchanging cost-effective and resource-efficient best practices' and each day will start with a keynote address from a major industry figure, which is followed by live breakout discussions lasting for a maximum of 60 minutes. Registration is free for WTR subscribers and participants can register for as many sessions as they like across the week, building their own schedule. For event timings, and to sign up to attend, please click here.