China issues IP directive, Jay-Z settles dispute, and lessons from Backcountry: news digest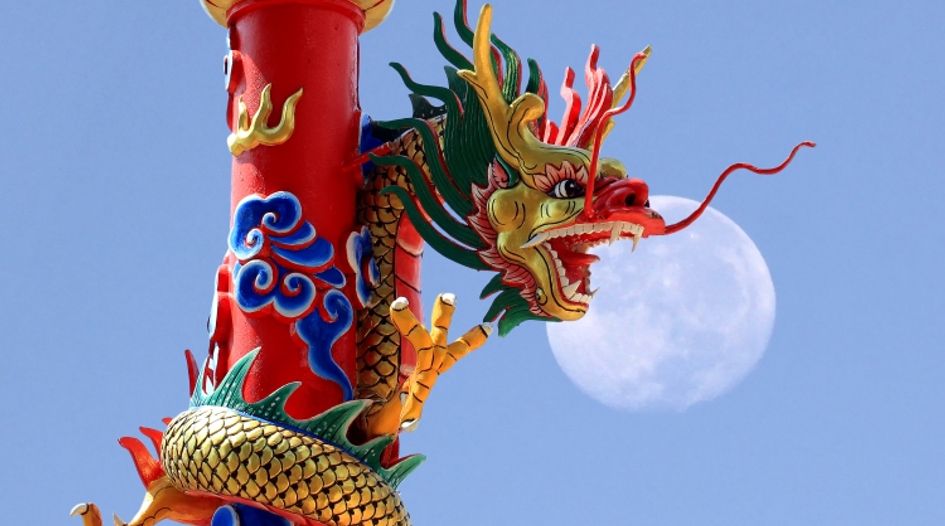 Every Tuesday and Friday, WTR presents a round-up of news, developments and insights from across the trademark sphere. In our latest edition, we look at INTA electing its 2020 president, US customs confiscating 20,000 fake watches, a change at the Palestine registry, WIPO marking its 1.5 millionth international registration, and much more. Coverage this time from Trevor Little (TL), Bridget Diakun (BD), Jonathan Walfisz (JW) and Tim Lince (TJL).
Market radar:
INTA elects 2020 president – INTA has announced the election of Ayala Deutsch as the 2020 president of the association and the chair of its board of directors. Deutsch, executive vice president and deputy general counsel at NBA Properties, assumes her one-year term on 1 January, succeeding David Lossignol, head of trademarks, domain names and copyrights at Novartis Pharma. In this role, Deutsch will lead INTA in advancing its key priorities on intellectual property (IP) policies around the world, including advocating against brand restrictions, promoting anticounterfeiting strategies and managing internet governance and the domain name system. Her presidential task force will explore, she revealed "how to develop all-star IP practitioners. As brand owners and trademark professionals, we must constantly innovate and evolve with the times to grow professionally and personally and to effect meaningful change in our field and in the world". INTA CEO Etienne Sanz de Acedo stated: "Her expertise, unique perspective, and status as a well-respected member of the INTA community will bring tremendous value as we address critical issues in the evolving IP landscape." (TL)
US customs confiscate nearly 20,000 fake smart watches – US Customs and Border Protection (CBP) seized a rail container traveling from Canada into the US, destined to arrive in Ranier, Minnesota. The container was detained at the International Falls Port of Entry. CPD confiscated 19,752 counterfeit smart watches which would have amounted to $592,560 had the goods been genuine. (BD)
The beer boom –  The number of trademarks registered for beer in the UK has hit a record high in 2018, jumping 6% to 2,519 (from 2,372 in 2017), according to new research issued by London-based law firm RPC. The firm argues that the continued boom in demand for craft beer, and an increased range of low-alcohol beers, are the key factors driving registrations to a new annual record. BrewDog, for example, now has over 130 trademarks registered in the UK, including for its Albino Squid Assassin and Dead Pony Club beers. The craft beer boom has also led to a number of major breweries launching their own range of craft-style beers. For instance, Heineken recently launched a new brand, Maltsmiths, to try to take advantage of the craft beer boom and compete with craft breweries. AB InBev also recently launched craft beer, Lisa, in the UK, while Marstons now offers Revisionist craft beer. In all, registered trademarks for beer have almost doubled in the last five years, rising 89% from 1,331 in 2013. Ben Mark, IP partner at RPC, comments: "Relentless demand for new niche beer products and flavours is driving the number of beer trademark registrations to record highs. The industry used to focus on consistency of product, now the focus is on variety -and established players have learnt from the success of new entrants to the craft beer market and realised they can't just offer consumers one product or one brand." (TL)
Shaken, not steered: Aston Martin registers alcohol mark – In more alcohol-related trademark news, luxury car manufacturer Aston Martin has successfully registered a trademark in class 33 for alcoholic beverages, not including beer. Although the company has not commented on whether it will be releasing a new product in the drinks sector, the car brand's iconic customer, the fictional lothario spy James Bond will no doubt have an opinion if they release any Martini-inspired products. (JW)
China issues directive for protection of IP rights – The Communist Party of China (CPC) Central Committee and the State Council have issued guidelines for the protection of intellectual property rights, reports Xinhua. The document, 'The Guideline on Strengthening Intellectual Property Rights Protection', details plans to have IP infringement be curbed by 2022, with the costs and difficulties in enforcing IP rights reduced. According to the guide, social satisfaction with the protection of IP will be at a high level. The directive calls for punishments for infringement and counterfeits to be made more severe and the punitive compensation system to be sped up. Promises are also made about China's international cooperation in IP rights protection. However, as Tanner Brown notes on MarketWatch, no details are given as to what punishments will be handed out. At Barrons, the publication on the document was noted to have caused an increase in US stock market index values due to increased optimism over the US-China trade war. (JW)
LVMH snags Tiffany for $16 billion – Tiffany is set to join LVMH's roster of prestigious brands. While an initial offer was rejected, the American jeweller entertained the idea of a higher bid. LVMH has come through – offering over $16 billion – which has sealed the deal. Tiffany to evolve its brand and image to appeal to millenials and is hoping a merger with LVMH will provide it with the resources and expertise to successfully rebrand. As for LVMH, the luxury powerhouse has gained unparalleled access to the US market as well as an iconic brand. (BD)
Legal radar:
Power of attorney change at Palestine registry – According to law firm NJQ & Associates, the trademark registrar in the State of Palestine has introduced new practices related to powers of attorney. Specifically, the late filing of a power of attorney is no longer possible, therefore it must accompany an application at the time of filing. This change has been in effect since the beginning of November 2019. (TJL)
Jay-Z settles IP dispute with Iconix – Rapper Jay-Z has settled a decade-long IP dispute with Iconix Brand Group, reports Bloomberg. The settlement has seen Jay-Z buy intellectual property assets worth $15 million from the company. The dispute began in 2007 when Iconix bought Rocawear from Jay-Z for $204 million, only for them to write off the investment. Iconix sued Jay-Z when he released a series of baseball caps that allegedly infringed on the Rocawear trademarks by featuring the Roc Nation brand. Jay-Z countersued against this. A 2015 settlement saw the parties agree to submit disputes to arbitration and Iconix initiated proceedings in 2018. Jay-Z sued in November 2018 to halt these proceedings because he was unhappy with the lack of diversity in the panel. He reversed his position when the panel was increased to facilitate a more diverse make-up. During litigation, Jay-Z testified before the US Securities and Exchange Commission probe of Iconix which saw Rocawear depreciate by $169 million in 2016 and $34 million in 2018. Iconix shares dropped by 15% with revenue reported to have fallen $35.5 million, or 23% from the previous year, following the settlement. (JW)
Office radar:
WIPO marks 1.5 millionth international registration – The World Intellectual Property Organisation (WIPO) has recorded 1.5 million international registrations with the Madrid System. The international registry now covers 122 countries. The 1.5 million mark was reached by Colombian textile manufacturer Coltejer, with 11 designations in North America, Europe and Asia. (JW)
CNIPA welcomes IPONZ delegation – China's Patent Office (CNIPA) commissioner Shen Changyu welcomed a visit by a delegation from New Zealand's Intellectual Property Office (IPONZ), led by commissioner Ross van der Schyff. A CNIPA press release details how the two sides discussed their cooperation on IP examination and authorisation. This follows on from framework signed in 2017 called 'Cooperation Arrangement between SIPO and IPONZ'. (JW)
Media watch:
Recovering from a trademark backlash – Over on RetailWire, experts in the retail industry have debated how Backcountry.com, which recently sparked a backlash for enforcing its BACKCOUNTRY trademark, could recover from the PR hit. As we reported earlier this month, there were calls for a boycott of Backcountry.com due to the company sending cease-and-desist letters to small businesses with 'Backcountry' in their name – with some enforcement efforts leading to federal lawsuits. Following the backlash, the company apologised, with CEO Jonathan Nielsen saying: "We made a mistake." However, the company still has a reputation it needs to rebuild. According to Jeff Weidauer, CMO at SSR Retail LLC, the situation demonstrates why legal work often needs to be done in collaboration with other departments: "Protecting trademarks is never fun, but not doing so can result in the loss of the trademark, and it's up to the mark's owner to protect it. On the other hand, letting the lawyers call the shots is not usually the best marketing strategy." But from the perspective of Doug Garnet, president of retail firm Protonik, most trademark-related backlashes soon blow over: "Backcountry.com should just let it settle. Be quiet – let the activists settle themselves down. It will die off. This seems to me to be a case where taking themselves and the response too seriously can only make things worse." (TJL)
5-star review alleged bribe schemes on Amazon unveiled by Buzzfeed investigation – Speaking with anonymity, an Amazon user spoke to Buzzfeed about their involvement in schemes which trade free items for 5-star reviews on the site. The user (Jessica) has spent over $15,000 on Amazon purchases that are then refunded after she gives the items 5-star reviews. The offers come exclusively from third-party sellers on Amazon who are trying to get higher listings on the site. Although Amazon doesn't take into account reviews into listings, a 1-star increase in a product's average rating can lead to a 26% jump in sales – which will impact the item's listing. Crucially, Jessica reported that not all of the products were ones she trusted to use, especially electronic and cosmetic items. Nonetheless, she rated them all 5-stars. She was originally brought into these schemes with a Facebook advert, which was followed by more after her initial interaction.  Almost all of the sellers that she has communicated with are based in China. Although some are just third-party parallel sellers, the opportunity for counterfeiters and infringers o adopt such a tactic is a clear and present danger of this tactic. (JW)
On the move:
DLA Piper hires partner to IP practice – Soumitra 'Sam' Deka has been appointed to partner within DLA Piper's IP and technology practice, according to a press release on the firm's website. Deka specialises in patent litigation and has experience across technology sectors ranging from pharmaceuticals to semiconductors. He will be working out of the San Francisco office and joins the firm from Arnold & Porter Kaye Scholer. (BD)
Mayer Brown carries out global promotions – A total of 27 lawyers from Mayer Brown will be elevated to the position of partner come 1 January 2020. A number of intellectual property attorneys have been selected as part of this mass promotion, including William J Barrow, Amita Kaur Haylock, Cliff A Maier, B Clayton McCraw and Kristine M Young. Barrow is based in Washington DC and it an IP litigator who defends clients before district courts and before the US International Trade Commission and USPTO. Haylock is part of the IP team in Hong Kong. Her practice covers IP, competition and commercial litigation. Maier is a partner in Northern California where he predominantly handles patent litigation. He also assists clients with their patent prosecution needs. McCraw is an experienced patent litigator who is based in New York. Young works out of the Chicago office and has a broad practice handling matters relating to litigation, transactions, prosecution and enforcement. She is familiar with trademark prosecution as well as copyright counseling and domain name enforcement. (BD)
And finally...
Managing Trademark Assets returns to London – Following the success of this year's event, WTR's  Managing Trademark Assets Europe is returning to London on 28 January 2020. The event provides an opportunity for attendees to hear best practice and insight from leading in-house counsel from the world's biggest brands as they discuss their approaches to critical areas, as well as share their own insights with peers and colleagues. For the upcoming event we are also increasing the interactive nature of the programme, introducing informal, small-group discussions on dispute resolution scenarios - allowing participants to workshop possible responses with their peers and colleagues. Among the other areas to be explored are budget management, dispute negotiation tactics, best practices around diversity and team building, and how to fight counterfeits on a finite budget. The current registration rate for the event is £395 (excluding VAT). To sign up to attend Managing Trademark Assets Europe, click here. (TL)