Chilean Senate approves Madrid Protocol; UKIPO publishes new corporate plan; Anaqua acquires Actio IP – news digest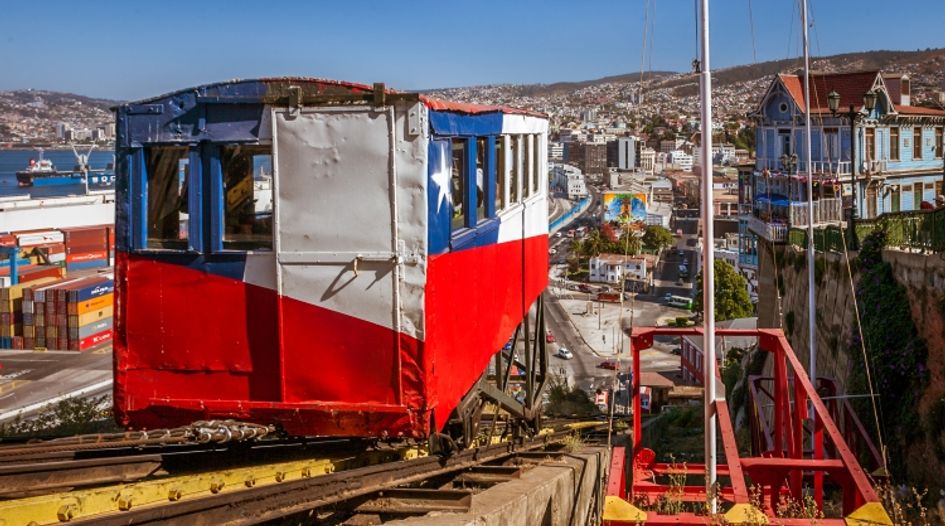 Every Tuesday and Friday, WTR presents a round-up of news, developments and insights from across the trademark sphere. In our latest round-up, we look at Alt Legal partnering with Clarivate, a brand incubator landing $70 million in funding, the USPTO announcing new covid-19 pilots, and much more. Coverage this time from Victoria Arnold (VA), Bridget Diakun (BD), Tim Lince (TJL) and Trevor Little (TL).
Market radar:
Alt Legal partners with Clarivate – Alt Legal, an IP docketing software company, has teamed up with Clarivate in a partnership that will see it integrate CompuMark's international trademark data into its own platform. Alt Legal will now provide customers with updates on trademark filings and registrations in every jurisdiction, thereby creating more efficient workflows. "Clients have long viewed Alt Legal as the premier docketing platform for US-centric portfolios and have been asking us to broaden our international reach," said Alt Legal CEO Nehal Madhani. "With our direct connections to the USPTO and CIPO and now our international integration for all remaining jurisdictions, we are answering that call. We are thrilled to take the reputation we've built around making trademark professionals' lives easier through automation, design, and support and combine it with CompuMark and its best-in-class international trademark data for complete international portfolio management." (BD)
Anaqua acquires Actio IP from Acapo AS – Anaqua has announced the acquisition of tech-enabled IP services company Actio IP from Acapo AS. The deal strengthens the platform's line of IP management solutions, in particular making it easier for clients to manage their Patent Cooperation Treaty national phase and European patent validation filing processes. "Both companies share a deep commitment to leveraging technology to optimise the IP workflow process," said Christine Jennings, president of Anaqua Services, who will lead the new business unit. "We believe this combination will enhance the customer experience by pairing our existing payments business with another high-quality service that can be seamlessly integrated with our software platforms and other offerings." This is the latest in a string of M&As, being Anaqua's second acquisition this month, its third in 2021 and its fourth within the past 12 months. (BD)
GSK Consumer Healthcare and Vizient join coalition to combat online sale of counterfeit medical supplies – The Buy Safe America Coalition – a group of retailers, consumer groups, wholesaler distributors, manufacturers and law enforcement officials that support efforts to prevent the sale of counterfeit and stolen goods – has announced that GSK Consumer Healthcare and healthcare performance improvement company Vizient have become its newest members. "Consumer safety is of paramount importance to GSK Consumer Healthcare. The counterfeiting of healthcare products represents an unacceptable threat to consumers' welfare," said Dennis Curran, chief customer officer at GSK Consumer Healthcare. "Consumers should always feel confident that the items they purchase have not been tampered with or altered in any way. We look forward to working with the other members of the Buy Safe America Coalition to keep consumers safe from counterfeit and stolen health care products." Shoshana Krilow, senior vice president, public policy and government relations at Vizient, added: "Many bad actors have exploited the COVID pandemic for their own financial gain. Legislative action is necessary to curb the flow of these counterfeit and potentially hazardous health care products. Vizient is proud to join the Buy Safe America Coalition and to also support the INFORM Consumers Act. It is a logical, but measured, approach to address an escalating problem." The legislation, which would require online marketplaces to collect and verify basic seller information and require high-volume sellers to provide that information to consumers, is currently the focus of intense lobbying. (TL)
CBP and Nike team up against counterfeit imports – US Customs and Border Protection (CBP) has announced a new formal partnership with Nike Inc to help prevent the import of counterfeit goods into the United States. Established as part of the Donations Acceptance Programme, the partnership will see Nike donate proprietary technology to aid in the authentication of various products, which will shortly be tested at a limited number of international mail and express consignment facilities. "As criminal organizations use proceeds from counterfeit sales to fund other illegal activity, our partnerships help strengthen our border security posture through innovation and resource optimization," said Diane Sabatino, deputy executive assistant commissioner of the CBP Office of Field Operations. "Our partnerships with stakeholders are vital to CBP's enforcement mission and continued success in protecting US businesses and consumers from counterfeit goods." CBP seized over 26,500 shipments of counterfeit goods estimated to be worth nearly $1.3 billion last year – demonstrating the real-world effect that stakeholder collaboration can have on enforcement efforts around the country. (VA)
Brand radar:
Brand acquirer and incubator lands $70 million in funding – Heyday, a San Francisco-based start-up founded last year, has secured $70 million in a Series B round of funding, reports Crunchbase. The company works with entrepreneurs to acquire, launch and incubate brands, and is currently developing a marketplace-native technology, data and operations stack. Heyday has grown rapidly since its first round of funding to amass more than 100 employees and surpass $100 million in revenue. "Acquiring and incubating brands takes capital," Sebastian Rymarz told Crunchbase. "We got through our initial funding and wanted to turbocharge our growth." Rymarz did not reveal how many brands the company has added to its portfolio, but he said that the new cash would be invested in bringing more brands onto its marketplace, be it through partnership, acquisition or incubation. (BD)
Legal radar:
California woman arrested over counterfeit store coupons – A California woman has been arrested and charged with fraudulently selling over $700,000 worth of counterfeit Catalina coupons used at various retail stores across the United States for the purchase of household items, acting US attorney Rachael A Honig announced this week. According to documents filed in the case and statements made in court, Tong Lor sold the counterfeit coupons via invitation-only internet groups associated with her businesses. Honig credited postal inspectors at the US Postal Inspection Service, under the direction of acting inspector in charge Rodney M Hopkins, in Newark, with the investigation leading to the arrest. (TL)
Chilean Senate approves Madrid Protocol – The Chilean National Institute of Industrial Property (INAPI) has announced that the Chilean Senate Chamber has approved the Madrid Protocol, meaning that the country is on the verge of implementing the international trademark system. INAPI director Loreto Bresky described the move as "great news, because it leaves local entrepreneurs who are committed to internationalization in an advantageous position and is part of the reactivation plan promoted by the executive, which has a special focus on SMEs". The draft agreement passed with 30 votes in favour, zero against and three abstentions. Back in December, WTR spoke with a number of local attorneys in Chile who expressed concern that the country's existing legal structures may not be equipped to handle international registrations. With this Senate vote, it will now be up to INAPI to ensure that the country is ready. (TJL)
Epic Games sues AR company for UNREAL infringement – Fortnite developer Epic Games is suing augmented reality (AR) company Nreal over claims that the company's name infringes on its UNREAL trademark. The filing before the US District Court for the Eastern District of North Carolina claims that Nreal made the intentional branding decision to give itself a name that "looks and sounds virtually identical" to Epic's own game engine, Unreal. The filing also points to similarities between the two companies' products and the subsequent risk of consumer confusion. According to Epic: "Nreal was and is well aware of Epic and its Unreal marks. Nreal does not just sell glasses, it has already developed and sold a game to be used with those glasses. Nreal is willfully trading off Epic's rights, causing confusion, and acting with callous disregard for Epic's prior rights." No stranger to high-profile courtroom action, Epic is also currently embroiled in an antitrust suit against Apple and it's alleged monopoly of the market through the iOS App Store. Clearly, IP enforcement will also be vital if the video game developer is to achieve its long-term ambitions for the so-called 'Metaverse'. (VA)
Office radar:
(For more of the latest coronavirus-related updates from national IP offices, please read our dedicated article which is being continuously updated.)
UKIPO looks to the future with new corporate plan – The UK Intellectual Property Office has published its annual Corporate Plan for 2021, outlining its planned activity and targets for 2021 and 2022. These include achieving an average overall customer satisfaction of 85% or more in Q4 2021-22, to consult on changes to (and make recommendations on) patent and copyright law to meet the future challenges and opportunities of AI, and to achieve efficiencies worth at least 3.5% of its core operating costs. As a priority, the office will also offer financial support to SMEs and innovative businesses to recover from the covid-19 pandemic. A release explained: "The aim is to foster growth and help the UK economy build back better and ensure UK industry receives the support it needs.  The financial scheme will be targeted to UK regions and will be focussed on supporting both recovering and growing SMEs." UKIPO CEO Tim Moss said: "IP touches everything that makes modern life more enjoyable, easier, safer, and more prosperous. It gives researchers, inventors, creators and businesses the confidence to invest their time, energy and money in doing something new. We face a once in a generation opportunity to help businesses to recover from the economic shock of Covid-19. Intellectual property is essential to building a better future: IP will enable our creative and technological industries to confidently deliver the economic growth we need. The IPO Corporate Plan sets out how we will contribute to making this happen in 2021-22." (TL)
DPMA launches new functions to prepare goods and services – The German Patent and Trademark Office (DPMA) has introduced new functions to its DPMAdirektWeb tool to help users select goods and services more effectively. According to the registry, goods and services "are now sorted by topic, which creates and shows the links between the generic terms and the individual terms assigned to them". This allows "a specific search for groups of goods and services, and it makes clear that a number of goods and services can be claimed with a few generic terms", the office says. (TJL)
USPTO announces new covid-19 pilots –  In June 2020 the USPTO initiated the Covid-19 Prioritised Trademark Examination Programme in response to the global pandemic. The office has now announced that, to further support efforts to combat covid-19, it is initiating the Pilot Prioritised Review Programme For Appeals Related to Covid-19, under which the TTAB will expedite the review and issuance of ex parte appeal decisions for applications examined under the original prioritised programme. Additionally, it is initiating the Conference Pilot Programme for Oppositions Against Applications Related to Covid-19. Under this scheme, a TTAB attorney or judge may participate in the parties' mandatory settlement and discovery planning conference, as is always available upon request of a party, if the involved application was examined under the Covid-19 Prioritised Trademark Examination Programme. Additional information on these programmes is available in the USPTO's official notice. (TL)
On the move:
O'Melveny hires senior USPTO official – William Fink, a senior legal adviser to the director of the USPTO, has joined O'Melveny as a partner in the IP and technology practice. The IP litigator will be based in the firm's Washington DC office. During his time at the USPTO, Fink also served as vice chief judge, lead judge and judge at the PTAB. "It is a great pleasure to welcome Tim to the team," said Ryan Yagura, chair of O'Melveny's IP and technology practice. "He will be an invaluable asset to our clients on USPTO matters and increasingly complex PTAB petitions. He will also help lead high-stakes patent litigation for major clients in district court and before the US International Trade Commission. He is a highly accomplished and versatile advisor." (BD)
And finally...
WTR launches major new Special Report series – Whether they are specific individuals or particular jurisdictions, the rise to prominence of mass filers over the past few years has had a significant impact on the trademark landscape. For the first of our new quarterly Special Reports, WTR has taken a deep dive into the data behind the trend, charting the rise of mass filers, analysing their activity, investigating the real-world effect that they are having and, crucially, exploring how rights holders and registries can mitigate their impact on brand development and protection efforts. The report is the first of a new series of quarterly offerings, which will deliver an in-depth exploration of a key theme or topic, with practical takeaways and unique insights. The full report is available exclusively to WTR subscribers here, and in the WTR Report Centre.