Chile to allow non-traditional trademarks; Spanish government pledges IP commitment; GRILLOUMI dispute – news digest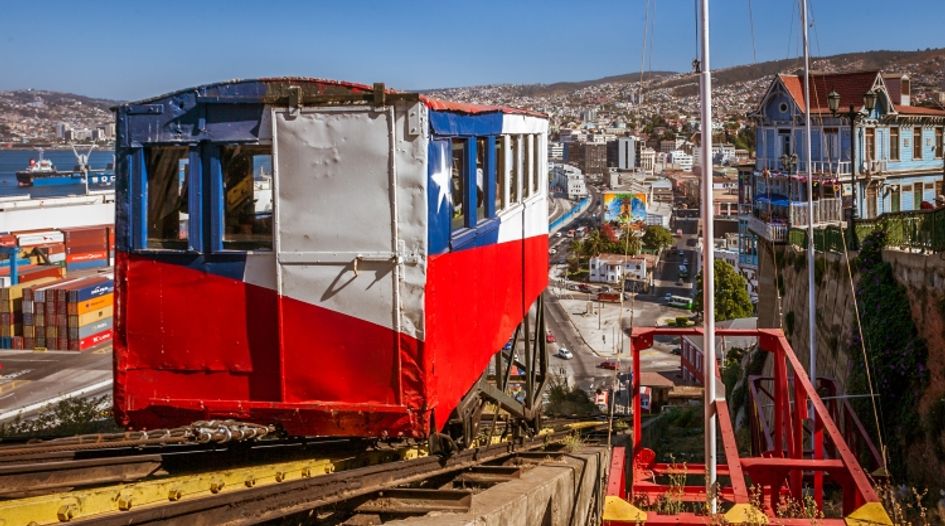 Every Tuesday and Friday, WTR presents a round-up of news, developments and insights from across the trademark sphere. In our latest round-up, we look at Chinese officials obtaining registered trademarks for the entire South China Sea, Dubai Customs recycling 134,000 counterfeit items, Bed Bath & Beyond launching new in-house brands, and much more. Coverage this time from Victoria Arnold (VA), Bridget Diakun (BD), Tim Lince (TJL) and Trevor Little (TL).
Market radar:
China 'trademarks the entire South China Sea' – Officials in the Chinese city of Sansha, located in the Hainan province and responsible for administering China's claims in the South China Sea, have reportedly secured hundreds of registered trademarks related to the region. As explained on Wikipedia, several countries – including China, Vietnam and the Philippines – claim sovereignty over islands and waters within the South China Sea. It was revealed this week by BenarNews that officials in China have taken "the unusual step" of registering trademarks related to "281 specific rocks, reefs, shoals, and other contested features as well as entire regions of the South China Sea". Each mark covers the name of a feature of the area in stylised Chinese calligraphy, with many also including an illustrated logo. One academic claims the trademarks "could potentially help the Chinese government wield lawsuits to control how Chinese and foreign companies use South China Sea branding". (TJL)
Scamadviser unveils new foundation partner – Scamadviser, which every month helps over 2.5 million consumers to discover whether a website is legitimate or a scam, has announced that Group-IB has joined as a foundation partner. This brings the foundation roster to three organisations, Group-IB joining React and Trend Micro. Scamadviser states that it, together with Group-IB, will work on improving the Russian version of Scamadviser.com and its underlying algorithm in order to better inform and protect consumers in Russian-speaking areas. (TL)
Anaqua launches Business Innovation Suite – IP management technology provider Anaqua has announced the launch of its Business Innovation Suite to support inventors and empower organisations to enhance their innovation capabilities. Offered as both part of Anaqua's AQX IP management platform and a standalone product, the suite offers features including a branded portal to help capture and submit ideas, workspaces for ideation and collaboration, and a configurable review process and ratings for decision making. "There are a number of studies that cover effective, as well as ineffective innovation processes," said Vincent Brault, senior vice president of product and innovation at Anaqua. "Insufficient collaboration and the lack of rigor in assessing ideas are two obstacles frequently cited as impeding success. By launching the Business Innovation Suite, we are addressing this disconnect and empowering organisations with a solution that will improve collaboration, enable better and faster assessment of ideas, and help steer innovation to meet their business objectives." (TL)
Spanish government expresses IP commitment for the first time – In a move timed to mark World IP Day (26 April), the Spanish government has expressed "its commitment to Intellectual and Industrial Property rights as levers to stimulate creation, innovation and technological and scientific development". According to the Spanish Patent and Trademark Office (OEPM), it is the first time that the government has expressed such a view. (TJL)
BCMA publishes influencer marketing guidelines – The Branded Content Marketing Association (BCMA) has published comprehensive guidelines for influencer marketing best practice, reflecting the current position in the United Kingdom. The BCMA Influencer Marketing Best Practice Guidelines are aimed at all brands, clients, creators and agencies that wish to engage in influencer marketing activity and have been compiled following a period of consultation with experts across the community. The organisation states: "The guidelines cover all aspects of the influencer marketing industry including, contracting and briefing, rules of advertising, reporting and measurement. They promote complete transparency in order to support the industry to engage with suitably vetted and informed creators, clients and providers. It [also] promotes transparency and accuracy in the exchange of all data relevant to the relations between contracting parties." (TL)
Dubai Customs recycles 134,000 counterfeit items – Dubai Customs has recycled around 134,000 counterfeit products covering 42 brands, with a street value of Dh1.018 million (approximately $277,000) as part of its efforts to combat counterfeiting and promote sustainable development, according to Gulf News. The recycled products included bags, clothes, watches, gloves, glasses and car filters. "Recycling counterfeit goods is a great option for brand owners that protects their rights and prevents any illegitimate competition to their products," stated Yousef Ozair Mubarak, director of the Dubai Customs IP Rights Department. What is more, being part of the effort to convert counterfeit goods into usable items is a practical step that IP owners can take to build on brand image at a time when consumers are increasingly concerned about environmental issues such as sustainability. (VA)
Brand radar:
Top UK brands take £30 billion battering due to covid-19 – The total value of the United Kingdom's top 150 brands has declined by over £30 billion in the first year of the covid-19 pandemic, dropping from £356.8 billion in 2020 to £326.7 billion in 2021, according to the Brand Finance UK 150 2021 report. The nation's most valuable brand is Shell, which despite a 12% brand value decline, continues to lead the list comfortably (with a brand value nearly double that of second-place BP). Perhaps unsurprisingly, airlines and hotels are among the worst affected sectors, with total brand values falling by 38% and 22%, respectively. However, some brands did experience rises in value. Home delivery brands are one beneficiary of the national lockdown, with Deliveroo recording a 52% brand value rise (to £2.2 billion) and ASOS and Ocado – pioneering home delivery brands in fashion and groceries, respectively – performing well as a result of the pandemic. ASOS is up 38% to £1.1 billion and Ocado 28% to £600 million. Health and hygiene brands have also performed strongly. Home-cleaning brands Finish, Dettol, Airwick and Lysol all increased in value by around 20%, while brands focused on personal health have also seen significant increases, including The Body Shop (up 21% to £557 million) and Boots (up 18% to £2.4 billion). Meanwhile, AstraZeneca has seen significant brand value gains of 17% to £2.4 billion. However, Brand Finance opines that, given the fact that governments have purchased billions of doses of its covid vaccine and the business has received widespread praise from UK politicians and clinicians, the increase in brand value might have been higher. Richard Haigh, managing director at Brand Finance, explains: "AstraZeneca chose to manufacture its vaccine at cost and the forgone revenue makes this a costly decision in terms of short-term brand value growth. However, the goodwill generated amongst the medical community, governments, and patients make it a very shrewd one in the long term, generating preference for the brand by end users and supporting the company's 'license to operate' – smoothing relationships at a governmental, societal, and business-to-business level." (TL)
Bed Bath & Beyond launches new in-house brands – Bed Bath & Beyond is launching its own set of brands as part of a "three-year transformation" strategy, chief merchandising officer Joe Hartsig has told Modern Retail. The eight new in-house brands will be a standalone to the private labels that the company carries and one brand will be launched per month over the next six months (Nestwell and Haven have already been announced). They are designed to fill white spaces in the marketplace and address customers' "newfound" habits. The new brands will be part of a further overhaul of purchasing and merchandising, with the aim of achieving a cohesive approach across stores. "Bed Bath & Beyond is an iconic brand, but it lost its way in past years by not catering to emerging trends and customer needs," said Hartsig. "Building out our offerings to cater to these changes is the first step. We think there is a lot of headscape we can tap into, including better products and a wide range of price points." The company is hoping that, after investing in its stores and website, the new in-house brands will help to further sales. (BD)
Disney strikes deal with Sony to stream films such as Spider-Man – Just two weeks ago Netflix secured "exclusive US rights" to new Sony films after they leave cinemas, including the upcoming releases in the Jumanji and Spider-Man franchises. Now Disney has announced that it has reached a deal with the Japanese multinational to bring the new Spider-Man movies and other films to its streaming services and US TV networks after they appear on Netflix. According to Reuters, the agreement means that Disney will begin to offer Sony films, including any new installments in Marvel's Spider-Man and Venom series, from 2023. The movies will first play in cinemas before being offered on DVD and video-on-demand. They will then appear on Netflix for an exclusive 18-month period before Disney will pick them up. The timing of this deal is an indication of the high level of competition within the streaming space and shows that the major players are betting on popular brands to keep an edge in the market. (BD)
Legal radar:
Swedish food company loses GRILLOUMI registration – Swedish food products supplier Fontana Food AB has lost its right to register the trademark GRILLOUMI on the grounds of confusion. The Foundation for the Protection of the Traditional Cheese of Cyprus named Halloumi first objected to the mark in February 2017 but lost its case before the EUIPO and the Fourth Board of Appeal on the basis that the Grilloumi product bears no similarity with halloumi in name and taste. The EU General Court has now annulled that decision and ordered the EUIPO to bear its own costs and pay those incurred by the foundation. The decision marks the end of another tasty dispute over the geographical indication. (VA)
Saudi Arabia introduces harsher penalties for counterfeiting – The Saudi Ministry of Commerce has announced new penalties for those found guilty of trademark counterfeiting, including a one-year jail term and/or fine of up to SR1 million. Ministry spokesperson Abdul Rahman Al Hussein said that the new penalties will apply to anyone in violation of the Trademark Law, including those who forge registered trademarks and those who exhibit, sell or possess products bearing a forged or counterfeit mark. The announcement sends a clear message to counterfeiters that fake goods will not be tolerated in the region. (VA)
Office radar:
(For more of the latest coronavirus-related updates from national IP offices, please read our dedicated article which is being continuously updated.)
Chile IP office lauds legal modifications – The Chilean government's Chamber of Deputies has approved legal modifications to the country's IP system which, according to the National Institute of Industrial Property (INAPI), "aim to facilitate processing, modernize processes and, above all, contribute to the harmonization of international standards". In terms of trademarks, a new "conceptual definition" has been introduced that excludes the requirement for graphical representation. This means that non-traditional trademarks will be registrable in Chile. According to INAPI national director Loreto Bresky, "three-dimensional brands, like a new bottle with sufficiently distinctive attributes, could be protected as a distinctive sign in Chile, which opens a wide range of possibilities for users". Expanding on the wider implications of the vote (which passed with 129 votes in favour against one against and one abstention), Bresky added: "The approval of this law constitutes a qualitative leap, which allows us to face, with more and better tools, our country's challenge of becoming an increasingly relevant actor in terms of innovation, at the international level." (TJL)
In memoriam:
Colleen Ann Kearney – An obituary has been published for Colleen Kearney, who passed away earlier this month. Kearney worked at the USPTO for over 15 years, having initially joined as a trademark examining attorney, before working as an attorney adviser in the office of the commissioner for trademarks. Before joining the USPTO, she worked as a pro bono attorney for Lawyers for Children. According to her obituary, she also "loved all kinds of music and was an accomplished bassoon player" and a member of the Washington Conservatory Orchestra. Instead of flowers, the family has requested that any donations be made in her memory to the non-profit Metavivor.
On the move:
Brainbase announces new CMO – IP management software company Brainbase has hired its first chief marketing officer (CMO). Jim Ensell has held marketing leadership positions in various public and privately held companies, ranging from start-ups to billion-dollar-plus enterprises in numerous markets delivering software-as-a-service, cloud, enterprise software and open source solutions. Most recently, he was CMO at Chili Piper. Reflecting on his new employer, he states: "Brainbase is disrupting an intellectual property industry that is ripe for the taking. Simplifying and automating the entire lifecycle from trademark filing to protecting and monetizing IP is a bold and exciting vision that Brainbase is uniquely positioned to deliver on." (TL)
And finally...
WTR launches major new Special Report series – Whether they are specific individuals or particular jurisdictions, the rise to prominence of mass filers over the past few years has had a significant impact on the trademark landscape. For the first of our new quarterly Special Reports, WTR has taken a deep dive into the data behind the trend, charting the rise of mass filers, analysing their activity, investigating the real-world effect that they are having and, crucially, exploring how rights holders and registries can mitigate their impact on brand development and protection efforts. The report is the first of a new series of quarterly offerings, which will deliver an in-depth exploration of a key theme or topic, with practical takeaways and unique insights. The full report is available exclusively to WTR subscribers here, and in the WTR Report Centre.