Call for USPTO to "pound its fist more loudly" in efforts to tackle trademark solicitation scams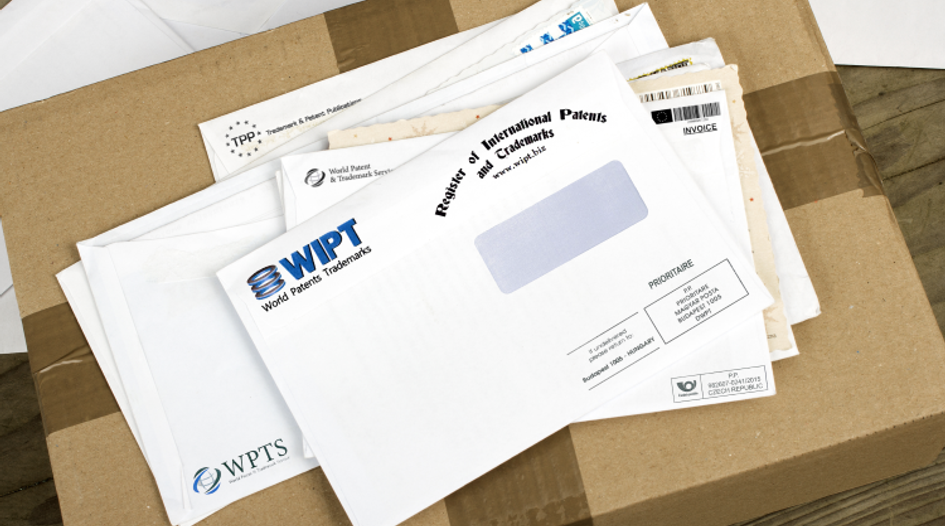 Efforts to tackle trademark solicitations have not been effective enough, says IP lawyer
USPTO should establish a dedicated task force, engage other organisations
IP professionals must also play bigger part in relaying information to their clients

The USPTO has been urged to form an inter-organisational task force to foster greater cooperation in tackling the problem of trademark solicitation scams, bringing the Federal Trade Commission (FTC), US Postal Inspection Service and others into a more active role. Erik Pelton of Erik M Pelton & Associates, who has emerged as one of the leading commentators on the scourge of solicitation scams, has also stressed the need for the trademark profession to do more to educate customers on this issue.
Trademark solicitation scams have become an increasingly significant problem over the past few years, with letters being sent to brand owners in asking them to pay substantial fees in order to have their trademark 'registered' or 'recorded' – usually in a journal or database that offers no value. These letters often bear names that are confusingly similar to official source (for example, 'WIPO, World Intelligent Property Office') and dupe users into believing they are paying for official services. As we have written previously, these campaigns have tricked many companies into parting with cash; in New Zealand, roughly 8% of recipients are said to have paid the scam invoices they received from one fraudster. That many brand owners continue to receive scam notices, which Pelton states ought to be a source of "persistent outrage", illustrates that they must be successful in deceiving rights holders.  
With many solicitations targeting US companies, the USPTO has declared its commitment to remedying the problem. It hosted a roundtable event in July 2017 to discuss strategies - as well as its own senior staff, this included representatives of the Trademark Public Advisory Committee (TPAC) as well as professional organisations, such as the Intellectual property Owners Association, and government agencies like the FTC. In late October USPTO Trademark Commissioner Mary Boney Denison said that the USPTO had "taken the bull by the horns", placing warning about fraudulent solicitations on its website and seeking to have its own staff placed at the US Department of Justice's (DOJ's) fraud section.
But, Pelton argues in a recent blog, scam letters "continue to proliferate", despite the USPTO's warnings and a handful of criminal convictions. Therefore, more effective measures are possible and more needs to be done to combat the problem, he contends.
Speaking to World Trademark Review about the type of initiatives he would like to see, Pelton expanded: "The best thing the USPTO could do is form some sort of task force or committee that pulls in outside agencies, bar associations, trademark practitioners and people from other countries. This could be a forum to discuss the causes of this problem and the most effective approaches to solving it. It would help the various parties to work together and share best practices. To me, that would be a great first step."
"The DOJ and USPTO should be pounding their fists more frequently and loudly to inspire others to get more involved in these efforts", he continued: "The FTC, which works on scams as part of its core mission, and the Postal Service, which has a unite investigating postal fraud, should both be prompted to be more active on this matter. To the best of my knowledge, neither is particularly engaged in these efforts. I have never seen any articles or warnings, press releases, from these other agencies about this problem. Somebody needs to mobilise them."
"I don't want to pick on the USPTO," Pelton qualifies. "They are doing more than they have done before. But clearly it is not having a tremendous impact. What has been done so far has made a dent, but not a tremendous dent, in the problem. We now need to double down and think outside the box. It will be difficult to eliminate the problem, but if the scams become unprofitable at some point, they will largely disappear."
Of course, getting other government agencies to engage more in tackling scam solicitations will be challenging given the competing priorities and obligations that DOJ, Postal Service and FTC have. This only underscores how important it is for the USPTO to bang the drum more loudly on this issue and to seek formal commitments from other organisations.
But, as Pelton notes, there may also need to be more effective efforts on behalf of trademark professionals and their representatives, such as the American Bar Association and International Trademark Association. "We need to ask ourselves what is more effective? Stopping letters from being sent in the first place or educating potential recipients? Perhaps you will never be able to stop people from trying to scam, so education is very important. The USPTO's warning letters go to counsel, but the scam solicitations go to brand owners. We need to make sure there is an effective relay of this information to our clients."
This battle will not be won overnight. But, with rights holder continuing to be targeted and practitioner frustration rising, it would be encouraging to see initiatives, giving new momentum to the fight against scam solicitations.