Call for community to help choose the 2020 IP Hall of Fame inductees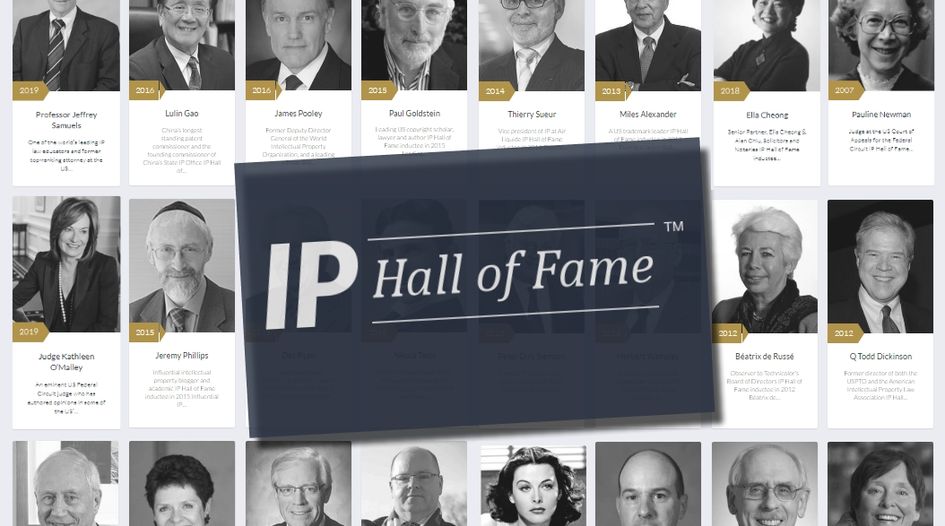 IAM has launched its annual search to identify outstanding individuals to induct into the IP Hall of Fame. A number of trademark industry luminaries are currently recognised by the project – the community now has an opportunity to nominate other leading lights to join them.
The IP Hall of Fame was established over a decade ago by our sister title IAM as a not-for-profit project, created to recognise those individuals who have made a significant contribution to IP law and practice. Since 2006, then, the IP Hall of Fame has been honouring those individuals – living or dead – who have had a major positive impact on the IP landscape, whether as a lawyer, academic, business executive, inventor, politician, or in any other capacity. A list of the luminaries who have already been included can be found here.
A number of the trademark industry's trailblazers have been inducted into the IP Hall of Fame since its inception in 2006. Last year, Jeffrey Samuels, emeritus professor of law at The University of Akron and previously head of the USPTO's trademark operations, was announced as an inductee. Samuels is one of the US's leading IP law educators, having directed the university's IP law programme for 16 years, during this time it has acquired a nationwide reputation. Before that, Samuels worked as a trademark attorney and was appointed to the highest trademark position (now the Commissioner of Trademarks) at the US Patent and Trademark Office by President Ronald Reagan.
In 2017, Antonio Campinos, previously president of the EUIPO, was voted in and joined such names as INTA past president and former Richemont chief IP counsel Frederick Mostert, Canadian trademark law doyen Daniel Bereskin, former INTA executive director Alan Drewsen, former USPTO director David Kappos and veteran trademark jurist J Thomas McCarthy. Famed trademark lawyers to have made the grade include Dolores Hanna, Miles Alexander, Stephen Ladas and Peter DirkSiemsen.
Now, IAM is seeking nominations to identify who will represent the 2020 class. Once the nominations process comes to an end on 20 March, all valid nominations will be sent (anonymously) to the IP Hall of Fame Academy, whose members – composed of past inductees and celebrated IP thought-leaders – will vote on which of the nominees to induct this year. The three nominees to receive the most Academy votes will be announced in April and will be honoured at IPBC Global, Chicago, in June.
Click here to nominate now.