Cadbury and Glaxo purples suggest that colour marks can still be a grey area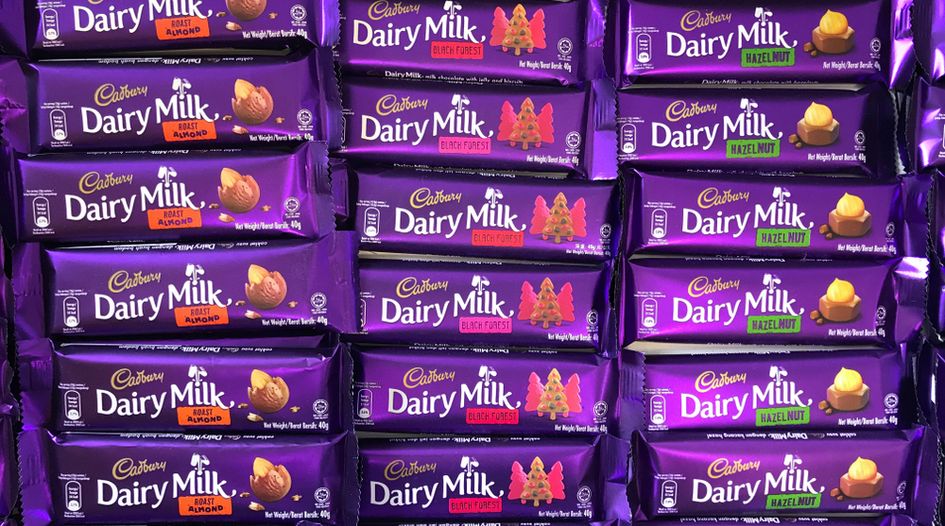 Rights holders are increasingly turning to non-conventional colour marks to protect the colours associated with their brands against use by competitors. Although colour marks remain difficult to obtain, brand owners can take certain steps to enhance their chances of success.
Recognising that colours can significantly improve brand recognition, brand owners are increasingly turning to non-conventional colour marks to protect the colours associated with their brands against use by competitors. These marks are often considered to be of great value to the owners. However, it has not proved easy to obtain such protection. Although in theory it is possible to trademark a colour or combination of colours, there is still little guidance regarding the requirements for valid colour marks, and few succeed. 
Research shows that over the past three years, although 43 colour trademarks were filed at the UK Intellectual Property Office, to date only five have been registered. Even once registration is obtained, the courts have consistently taken a narrow approach to the validity of such marks. The latest Court of Justice of the European Union (CJEU) decision in Red Bull v EUIPO (Case C‑124/18 P) has done little to clarify matters.
Registration red lines
Colour marks must overcome two main hurdles:
the colour must have acquired distinctiveness; and
the mark must be satisfactorily represented in the application for registration.
Acquired distinctiveness
Colour is generally seen as a decorative property of goods, rather than a sign which conveys a message to consumers as to the origin of a product. Therefore, in order to be registrable, a colour mark must have become distinctive of a particular brand through extensive use. As with other types of non-verbal trademark, applicants for an EU trademark must be able to demonstrate the mark's distinctive character throughout the European Union. 
Cadbury purple
Following a hard-fought battle with Nestlé, earlier this year Cadbury surrendered its 1995 registration for "Cadbury purple" (ie, Pantone 2685C) "applied to the whole visible surface or the predominant colour applied to the whole visible surface of the packaging of the goods" (see Figure 1). The distinctiveness of its characteristic purple, which has been used in various permutations for over 100 years (and even adorns the train station serving Cadbury's Bourneville base), was not contested. However, the UK Court of Appeal had previously found the trademark to be invalid because the "predominant colour" language was found to cover an unknown number of potential signs (Nestlé v Cadbury [2013] EWCA Civ 1174).
A subsequent attempt to separate out a valid mark for purple applied to the ''whole visible surface'' of the packaging failed in 2018 (Cadbury v Comptroller General of Patents Designs and Trade [2018] EWCA Civ 2715).
Glaxo v Sandoz
It might seem that the chances of obtaining a valid registration are higher where, rather than monopolising a single colour, a trademark consists of a combination of two or more colours. However, in another recent UK case concerning the colour purple (Glaxo v Sandoz [2016] EWHC 1537 (Ch)), the High Court found that Glaxo's mark for the two shades of purple used on its blockbuster inhaler (see Figure 2) was invalid because it covered a multitude of different forms. Therefore, the mark was held not to be sufficiently clear, precise and uniform.
This decision was upheld by the Court of Appeal ([2017] EWCA Civ 335) based on its determination that the registered mark was not merely the visual representation of these colours as used on the inhaler, but also the more abstract description provided by the applicant which referred to a darker purple applied to "a significant proportion of an inhaler" and a lighter shade applied to the remainder.
Practical tips for colour mark success
Although it is clear that the law envisages that colour marks, including combination colour marks, are capable of registration, the question of how an applicant can describe the application of the colour or the combination of several colours with sufficient precision to obtain a valid trademark remains.
In the meantime, when looking to file a colour mark, brand owners should consider the following options:
Include a description: The Cadbury and Glaxo cases suggest that if the description of how the colour (or colours) is used is too narrow, it may not cover infringing uses and indeed may be little different to registering a figurative mark. On the other hand, overly broad descriptions are more likely to be found to be invalid.
File multiple forms: Brand owners registering colour trademarks for colour combinations would be well advised to make multiple filings showing the colours arranged in different orientations and configurations.
Rely on other forms of protection: In light of the difficulties in registering colour marks, it would be wise to file figurative marks setting out the way in which a brand's colours are most commonly used at the same time, or prior to, filing any colour marks.
This is an abridged version of an article examining  how rights holders can enhance their chances of success when seeking to register colour trademarks. The full article will be published in the next issue of WTR,  available to subscribers at the start of October.