Brexit warning for trademark lawyers, Yeezy Busta interview, and UK IP minister uncertainty: news digest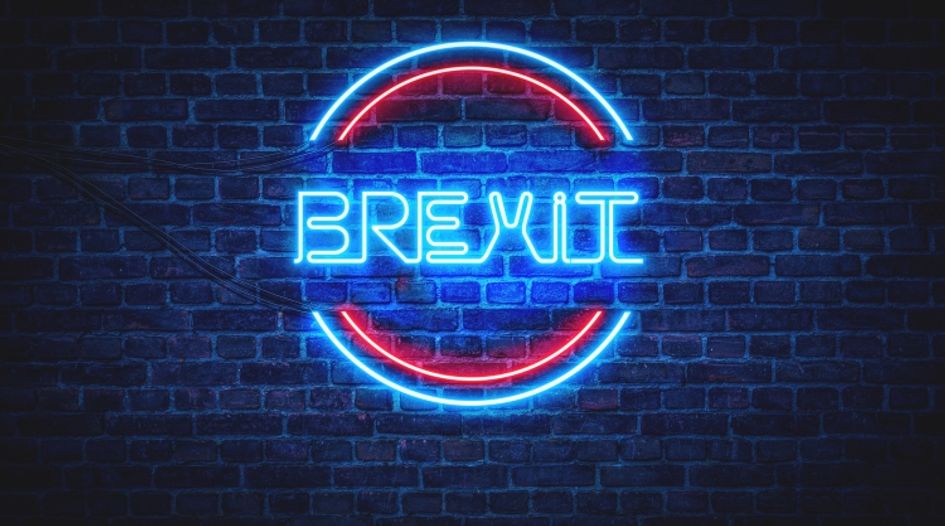 Every Tuesday and Friday, WTR presents a round-up of news, developments and insights from across the trademark sphere. In our latest edition, we look at a win for adidas, thousands of counterfeits being confiscated in Malta, the TTAB stubbing out federal marijuana trademarks again, a YouTube star attempting to sell fake goods as genuine, the USPTO re-pledging its paperless commitment, and much more. Coverage this time from Trevor Little (TL), Bridget Diakun (BD), Jonathan Walfisz (JW)  and Tim Lince (TJL).
Market radar:
"No one cares" about how Brexit will impact lawyers – The Law Society of England and Wales has published a report warning that Europe's biggest international provider of legal services, the UK, could take a £3.5bn hit from a no deal Brexit. Speaking at the launch of the report, Law Society president Simon Davis stated: "According to our estimates, the volume of work in legal services would be down £3.5bn – nearly 10% lower than under an orderly Brexit. Our sector contributed £27.9 billion to the UK in 2018 – 1.4% of GDP – and in 2017 posted a trade surplus of £4.4 billion, according to the Office for National Statistics. Much of this balance of payments surplus is down to access provided by EU Lawyers' Directives. That is why we are urging the UK government to negotiate a future agreement that enables broader access for legal services so that English and Welsh solicitors can maintain their right to practise in the EU." We have previously reported on calls for UK trademark practitioners to retain the ability to represent clients before the EUIPO and in EU court proceedings (and the report does consider the impact for IP specialists and firms). However, with the UK government currently planning for a no deal exit, time is running out to secure such an arrangement – even if the political will is there. For some, even that is questionable – with Aaron Wood of Wood IP taking to Twitter to lament: "We are seen as comfortable so no-one cares. Some IP practitioners get half (or more) of their income from EU trademarks… that will disappear… jobs will go." (TL)
Uncertainty continues over UK IP minister appointment – New UK prime minister Boris Johnson has appointed his brother, Jo, to the position of Minister of Business, Energy & Industrial Strategy. A post on the Virtuoso Legal website considers the revolving door that the Minister for IP role has proven in recent years, noting: "Jo Johnson being reappointed to this role means that he is once again the Minister responsible for intellectual property." However, while it appeared that way when it was first announced, that isn't actually the case. Speaking to WTR earlier today, a spokesperson for the UK Intellectual Property Office confirmed: "The Department for Business, Energy and Industrial Strategy has yet to confirm who will hold the UK IP portfolio". Whoever takes on the role will have a lengthy 'to do' list. For now, the wait goes on to discover who will be handed the keys to that particular office. (JW)
Liverpool FC attempts a trademark hattrick – WTR previously covered Liverpool Football Club's attempt to register a trademark for their home city's name, Liverpool. Now it has been reported that the team has filed applications with the United Kingdom IP Office (UKIPO) for ALLEZ ALLEZ ALLEZ and SIX TIMES. The application for the tri-repeated French term is a reference to the lyrics of a football chant sung by fans. However, Sam Cunningham from iNews points out it is a chant that at least six other clubs have sung (the second application is a reference to the team's sixth victory at the European Cup). The application inevitably drew some online heat, despite it being withdrawn last year. It serves as a reminder, though, that when sports and trademarks intersect, the results often go viral – and from a public relations standpoint, can often score an own goal.  (JW)
Thousands of counterfeits confiscated in Malta – Custom officers in Malta seized thousands of counterfeit items over the span of a few days. Specifically, they intercepted a total of four containers which were filled with fake perfumes and shampoos among other things. Approximately 26,500 bottles of fake perfumes were in one container, and another had over 42,000 bottles of shampoo. The other containers contained empty perfume bottles, which customs believe were meant to be filled with fake perfume. Over nine brands were affected and these companies are now expected to go after the offenders in court. (BD)
Jamie Vardy's trademark registration rejected – In more football news, Premiership player Jamie Vardy has reportedly had a trademark application rejected by the UKIPO. The Leicester City striker attempted to register the phrase "Chat s***, get banged", which he first used in a Facebook post in 2011. Since then, the phrase has gained international clout, showing up in a collaboration track by British grime artist Stormzy and grim British artist Ed Sheeran. Vardy's attempt to protect the phrase was rejected on grounds that the phrase contains an expletive. Had he attempted to file in the United States, he may have had less trouble due to the recent SCOTUS ruling on offensive trademarks. (JW)
Myanmar Arbitration Centre to go live – The Myanmar Arbitration Centre (MAC) will launch tomorrow in the city of Yangon. The MAC will be the central seat for arbitration disputes in the jurisdictions in accordance with Myanmar Arbitration Law 2016. In a client alert, Zico Law notes that, to date, Myanmar-based companies have been at a disadvantage as foreign arbitration may be too costly. It adds: "With the establishment of the new MAC, both foreign and local companies alike can resolve their disputes in Myanmar's commercial capital of Yangon, saving significant time and money, and allowing Myanmar-based arbitrators to resolve more disputes based on local laws. In addition, the College of Myanmar Arbitrators has been established to oversee everything from selection, training, and certifying of industry veterans to become qualified arbitrators." The MAC will be launched by the Union of Myanmar Federal Chambers of Commerce (UMFCCI) and Industry. It follows a recent WTR article on the "transforming" IP market in Myanmar, and the potential opportunity for canny law firms. (TL)
Legal radar:
TTAB stubs out federal marijuana marks again – The US Trademark Trial and Appeal Board (TTAB) has rejected trademark filings for marijuana vaporisers at the federal level. The 16 July decision was against Canadian company Canopy Growth Corporation's trademarks for JUJU RX and JUJU HYBRID. Although marijuana is legal in some individual states, it is still classified as an unlawful drug in others. For a trademark to be filed at a federal level it must be based on actual or intended use in lawful commerce, disqualifying marijuana products that can still only be registered at a state-level. (JW)
Chinese national gets three year sentence over counterfeit Apple goods – This week the US Department of Justice has announced that a Chinese national living in the United States on a student visa was sentenced to 37 months in prison, followed by one year of supervised release, for his role in a scheme to traffic and smuggle counterfeit Apple products (including fake iPhones and iPads) from China into the United States. From July 2009 through February 2014, Jianhua 'Jeff' Li, working through his company Dream Digitals, conspired with other defendants to smuggle more than 40,000 electronic devices and accessories, along with labels and packaging bearing counterfeit Apple trademarks, into the US. Proceeds from the sale of the goods were funnelled to conspirator accounts in Florida and New Jersey via structured cash deposits, with a portion then transferred to conspirators in Italy. Over $1.1 million in sales proceeds were wired from US accounts into accounts Li controlled overseas. The other defendants had been sentenced previously and on Tuesday, Judge McNulty of the Newark federal court handed down Li's sentence. (TL)
adidas wins against Addicted mark in UK – The Fashion Law has reported on a win for adidas against Addicted Original Ltd at the UKIPO. Addicted Original registered a mark in 2017 for adults and children's clothing that featured a marijuana leaf and the word "addicted" below it. The German sportswear company argued for invalidation claiming there was a likelihood of confusion between the marijuana leaf and its Trefoil logo, used in the UK since the 1950s. Although the court noted that consumers were unlikely to confuse the drug symbol with the brand that sold 4,000 million pairs of "adidas Originals" trainers in 2016, the mark was still invalidated on grounds that the mark would "cause detriment to the repute of [adidas'] mark". The decision to invalidate because of unfair advantage due to the mark parodying adidas' did not invoke the parody exception for trademarks in the UK. (JW)
Office radar:
WIPO's Madrid e-renewal service revamp completed – WIPO's improved Madrid e-Renewal Service – introduced earlier this year – has replaced its former service as of 1 August 2019. The enhanced service, accessible to WIPO account holders, provides a full online experience with, says the organisation, "benefits including greater clarity and instant tracking of international registration renewals". (TL)
USPTO goes completely paperless for trademark filings – As of 5 October, the USPTO will no longer accept paper filings for trademark applications. From that date, users will have to file through the USPTO's Trademark Electronic Application System (TEAS). The USPTO therefore now asks applicants and registrants to maintain an accurate email address as well as a postal address to remain capable of receiving correspondence. Specimens will also be affected by this rule change. The aim is to make the USPTO more efficient and less wasteful of paper. (JW)
Media watch:
Popular YouTuber tries selling fakes to fashion reseller – In a newly-published video from the YouTube channel Legit Vlogs, which has 1.1 million subscribers, influencer Tim Sanchez-Vega went to a fashion reseller to "return fake Supreme Louis Vuitton". In the video, Sanchez-Vega explained that he had three items – a Louis Vuitton/Supreme belt, hoodie and suitcase – that, if legitimate, would be worth upwards of $20,000. But he admitted they were fake, and told viewers he planned to try and sell them for thousands of dollars at a fashion retailer. Later on, helped with a hidden camera in the store, viewers watched as Sanchez-Vega tried to convince the storekeeper that the items were legitimate – but the worker was not convinced. While telling the storekeeper that he wanted $20,000 to be able to afford a party for his sister, the shopkeeper told him bluntly: "With this stuff, you'd be able to maybe get the icing on the cake." The video currently has 100,000 views. While labelled as a 'prank' at the end of the video, such fraud – of people selling fake goods as legitimate – is a real problem for retailers. (TJL)
Vice publishes feature on 'counterfeit hype economy' – Major media outlet Vice, which has 11 million subscribers on YouTube, has posted an interview with influencer and fashion entrepreneur Yeezy Busta. In it, Yeezy Busta – who is part of a collective of social media accounts that focus on educating followers on the prevalence and quality, or lack thereof, of counterfeit goods – spoke openly about why raising awareness about fakes is something he's so passionate about. "I want to use my platform to spread the sneaker culture and show that it's more than a pair of shoes," he said. One tactic that Yeezy Busta conducts is 'busting' celebrities when they are caught wearing fake footwear – something considered controversial by some. However, he denies it is mean-spirited, adding that buying fakes can often be unintentional. "My intention was never to make people feel bad about what they're wearing," he explains. "My whole intention was to [point out] that you can get scammed, even your favourite celebrity can get scammed, so be careful." Indeed, the video is a reminder of how influential these social media accounts are. Yeezy Busta currently has over 700,000 followers on Instagram and 527,000 subscribers on YouTube, with videos often getting over one million views. Crucially, though, his message is a positive one that rights holders – and IP associations – should get behind (we pointed out the same thing when we interviewed him in 2017). "A lot of money that's made from fake stuff is circulating in drugs and sex trafficing – a lot of fakes factories use child labour, for example," he said in the Vice interview. "Because it's illegal, a lot of illegal businesses use it to their advantage, and it made me realise fake stuff is much more than a random dude wearing fake shoes, it's much deeper than that." (TJL)
Domain radar:
GoDaddy revenue up in Q2 – Domain registry company GoDaddy released its Q2 earnings, reports Domain Name Wire. Q2 2019 brought in $737.2 million in revenue, up 13.1% from last year. Domains revenue was $334.4 million, up 9.7% from 2018. Additional news came in the resignation of CEO Scott Wagner who is to be replaced by Aman Bhutani, the previous president of Brand Expedia Group. (JW)
On the move:
INTA unveils new Washington DC office director – INTA has announced the appointment of Jennifer M. McDowell as director, government relations in its Washington DC office. In the press release announcing the hire, the association notes that McDowell will serve as its liaison with federal and state policy makers and government officials, as well as contributing to the development of INTA's positions on national and global IP issues, and supporting related INTA committees. She brings to INTA more than 16 years of experience in developing, negotiating, and implementing domestic policy and international commitments regarding IP rights at the Office of the US Trade Representative and the USPTO. Staying in the DC office, INTA has also announced the retirement of Deborah Cohn, senior director of government relations, effective today (2 August). (TL)
Iberbrand expands IP team – Manuel Garcia Torres-Trueba has joined IP boutique Iberbrand as partner. He brings 15 years of experience to the firm. (BD)
Farella gives technology industry group a boost – According to a press release on Farella Braun + Martel's website, the firm has hired three attorneys to its technology industry practice. IP attorney Sushila Chanana will be joining the group, and is welcomed as special counsel. She is described as a high-stakes litigator and tackles a number of issues including matters pertaining to patents, trademarks and copyrights. Chanana was formerly a partner at Bunsow De Mory. (BD)
Womble Bond Dickinson bolsters Houston office – IP attorney Karthika Perumal has joined Womble Bond Dickinson's Houston office as a partner. She is particularly experienced with patent and IP transaction matters, and also prosecutes trademark applications. (BD)
And finally…
Get the inside track on brand protection online – WTR is pleased to announce that, following a sold-out debut in Chicago, its Brand Protection Online event is heading to London on 14 October. A unique forum for brand professionals to discuss solutions to the challenges that arise when protecting trademarks online and share insight on how to prioritise enforcement efforts, the event programme will cover:
Developing a state-of-the-art online brand protection strategy
 Fighting infringement on e-commerce sites
Brand protection strategies for social networks and apps
Managing the changing domain name landscape
Data privacy and GDPR: working within the rules
Delegate places at the event cost £495 (excluding VAT) but – until 6 September – a saving of £100 is available when using the following code: BPO100. To register for Brand Protection Online Europe, click here.