BrewDog trademark dispute regret; CJEU rejects wine bottle; Clarivate acquires Hanlim IPS – news digest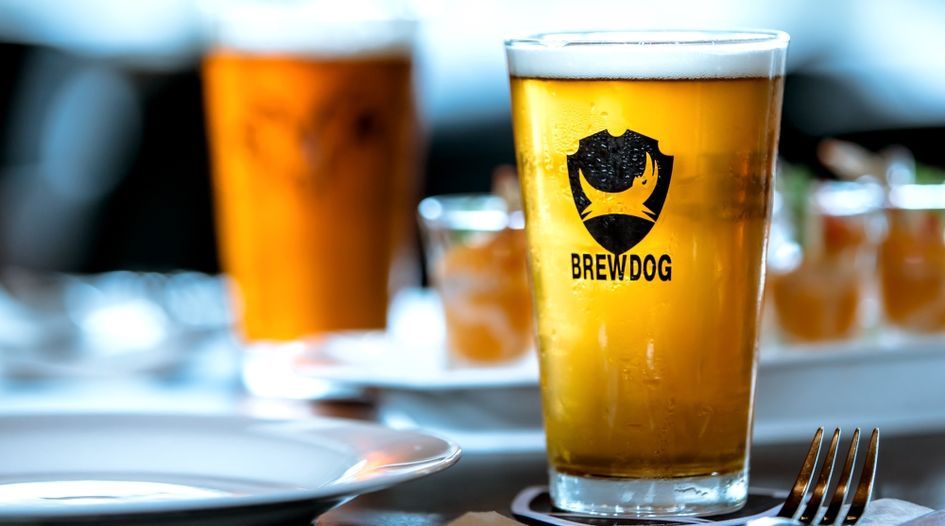 Every Tuesday and Friday, WTR presents a round-up of news, developments and insights from across the trademark sphere. In our latest round-up, we look at spoon-bender Uri Geller giving his permission to use a Pokemon after a two-decade dispute, Spin Master signing a licensing deal with Warner Bros, Dr Reddy's picking up brands from Glenmark Pharmaceuticals, and much more. Coverage this time from Trevor Little (TL), Bridget Diakun (BD), Jonathan Walfisz (JW) and Tim Lince (TJL).
Market radar:
AAFA issues tips on how consumers can spot fakes – To coincide with Cyber Monday, and in advance of the Christmas holiday shopping season, the American Apparel & Footwear Association (AAFA) has issued advice to help consumers to shop safely and ensure they are purchasing authentic products. Its safe shopping checklist is designed to help consumers ensure they are purchasing legitimate products, offering such tips as asking whether the online marketplace is an authorised retailer of the brand, identifying who is selling the product (and where it is coming from), scrutinising reviews and scouring the product listings for such red flags as misspellings or references to 'replica' or 'inspired' brands. Steve Lamar, president and CEO of the association, reflected: "Counterfeits directly threaten American ingenuity and American jobs. Further, counterfeit products unnecessarily put consumers in harm's way. There is no incentive for counterfeiters to follow safety regulations regarding chemical management, flammability, or choking hazards. In the past, marketplace 'red flags' were easier to detect and consumers could elect not to buy the items in question; however, constraints of online shopping boost the likelihood of consumers unknowingly purchasing fakes. This is why AAFA has prioritised safe authentic shopping as part of our brand protection efforts." (TL)
Spin Master signs licensing deal with Warner Bros – Spin Master, a Canadian toymaker, has signed a global licensing agreement with Warner Bros Consumer Products that allows the company to develop products based on the Wizarding World franchise. The financial terms of the agreement were not made available, but the toys are expected to be on shelves by next autumn. Last month Spin Master agreed to purchase Rubik's Brand, the owner of the Rubik's Cube, for $50 million. (BD)
CNIPA highlights the role of IP in alleviating poverty – Gan Shaoning, deputy head of the China National Intellectual Property Administration, has spoken about the importance of intellectual property rights in helping poverty alleviation. At a press conference, Gan explained that the IP authorities have launched website services to facilitate access to, and the utilisation of, IPR information resources in poverty-stricken regions. CNIPA, in partnership with WIPO, has also established 51 Technology and Innovation Support Centres nationwide. Turning to particular rights, he explained: "Geographical indications bear the public interests of specific regions. Compared with developed regions, poverty-stricken regions normally have more abundant GIs resources."  With that in mind, Gan explained that CNIPA has launched 21 projects to promote GI applications in poverty-impacted regions since 2019. In this way, Gan concluded, GIs can play a role in alleviating poverty. (TL)
Dr Reddy's picks up brands from Glenmark Pharmaceuticals – Dr Reddy's has entered into an agreement with Glenmark Pharmaceuticals to acquire the following brands: Momat Rino (for Russia, Kazakhstan and Uzbekistan), Momat Rino Advance (for Russia), Momat A (for Kazakhstan and Uzbekistan), Glenspray and Glenspray Active (for Ukraine). Included in the agreement are the trademarks, dossiers and patents for the territories mentioned. (BD)
Sycamore Partners to pay $540 million for some of Ascena's brands – In the latest divestiture by Ascena Retail Group after having filed for Chapter 11 bankruptcy earlier in the year, the Wall Street Journal has reported a $540 million agreement with Sycamore Partners that will see the changing hands of the Ann Taylor, Lane Bryant, Loft and Lou & Grey brands (subject to approval from the bankruptcy court). The company has already sold its Justice and Catherines brands out of bankruptcy, for approximately $90 million and $40.8 million respectively, as online-only businesses. (BD)
Clarivate acquires Hanlim IPS – Clarivate has acquired South Korean IP service provider Hanlim IPS Co. Clarivate states that by joining forces with Hanlim IPS, it is strategically positioned to address the rapid growth in IP demand in South Korea and meet the needs of customers in other jurisdictions looking to file in the country. Jeff Roy, president, IP Group, Clarivate, said: "Combining market leading solutions and global footprint of Clarivate with deep understanding of local customers, leading South Korean capabilities and excellent talent from Hanlim IPS means we can better support customers to significantly accelerate innovation both in South Korea and worldwide. Asia is an important hub for innovation, and by joining forces with Hanlim IPS we are better positioned on our mission to be a trusted, indispensable partner to innovators worldwide." (TL)
SFERRA Fine Linens acquires Pratesi – SFERRA Fine Linens, a luxury linens and home lifestyle company owned by the Dallas-based private investment firm Highlander Partners, has announced the purchase of "ultra-premium Italian-luxury linens brand" Pratesi. SFERRA is looking to reintroduce Pratesi into the marketplace through international channels, as well as a newly developed Pratesi website that will allow for a better, and easier, connection with its customer base. It has been a common trend for buyers to push their new brands in e-commerce as the coronavirus keeps people at home and retailers face the pressure of paying for, oftentimes pricey, physical locations. Jeff L Hull, President and CEO of Highlander, indicated that the company was on the lookout for more deals. "We are very excited to be the steward of two iconic Italian luxury brands in the bedding and home category," said Hull. "We believe SFERRA and Pratesi combination has the potential to become the preeminent luxury linens provider globally. We are looking forward to continuing to implement a selective "buy-and-build" investment approach and finding complementary M&A opportunities for this business in the luxury goods category." (BD)
Legrand signs up with Anaqua – Anaqua has announced that France's Legrand will move to its AQX platform. Legrand, a manufacturer of electrical and digital solutions for commercial, industrial, and residential markets, opted for Anaqua when replacing its previous IP management system. A press release form the service provider notes that the company will leverage Anaqua's AQX software to streamline its IP management lifecycle, from idea capture through prosecution to portfolio management and monetisation. "We are excited to be working closely with Legrand to provide them with an integrated IP management system that will support and enhance their global innovation and operational excellence," said Bob Romeo, CEO of Anaqua. "Anaqua is honored to welcome Legrand to our client community. Their joining reflects our continued growth as a global IP management provider and our industry expertise in the European region." (TL)
Arcadia's brands could soon be up for grabs – Arcadia, which owns Topshop, Burton and Dorothy Perkins, has gone into administration, according to the BBC. The retail group, like many others, has struggled throughout the pandemic and it failed to secure extra funding to pay its debts. The administration will give it a bit of breathing space while a buyer is sought out for all parts of the business. Fashion retailer Boohoo has been identified as a potential buyer for some of Arcadia's household brands such as Topshop. It would not be the first time Boohoo bought out struggling brands having already acquired Oasis, Warehouse, Karen Millen and Coast. It would not be a surprise if there was an auction for Arcadia's brands as well as its trademarks and consumer data, given the potential to acquire recognisable brands with strong equity. While no doubt stressful for the staff involved at Arcadia, the situation is a potential opportunity for online retailers to build up their brand portfolios. (BD)
US Customs sends Christmas shoppers counterfeit warning – The US Customs and Border Protection (CBP) has warned holiday shoppers to heighten their vigilance for counterfeit goods. This year, CBP seized 26,503 shipments containing goods that violated IP rights, estimated to be worth nearly $1.3 billion. CBP executive director John Leonard said: "What these goods would cost if they were legitimate shipments, legitimate items is over $36 million. To give you a sense of how busy those officers are right there at that hub in Cincinnati in a normal 24-hour span, they're working almost 200,000 individual shipments each day." (JW)
Legal radar:
CJEU rejects 3D mark for wine bottle shape – Brasserie St Avold met with the news last week that they could not register the 3D shape of their wine bottle as a trademark. The brand first applied for the EU trademark in March 2018 as a 3D mark for the shape of a dark bottle with a label. This application was rejected by the EUIPO. Brasserie St Avold appealed the decision and took it to the Court of Justice of the European Union (CJEU) where it was again found that (translate from French by Google Translate): "The shape of the dark coloured bottle, crowned with a cap, would be usual in the beverage industry." Furthermore, while the bottle came with a more unusual white label, the CJEU found that the public would still be more likely to rely on the words on the label, than the position of the label itself. With the appeal lost, the EU wine industry can sleep soundly in the knowledge that – for now – rather traditional wine bottle shapes are still not protectable as trademarks. (JW)
Domain Radar:
EURid updates post-Brexit '.eu' treatment – EURid, has provided an update on a recent change agreed with the European Commission with respect to '.eu' domain names assigned to UK registrants. The Brexit withdrawal agreement provides for a transition period until 31 December 2020, during which time UK-based organisations could continue to be able to hold and register a .eu domain name. With all eyes on 21 January, EURid has announced that, on 21 December 2020, all UK registrants who have not yet demonstrated continued compliance with the eligibility criteria will be notified of the risk of forthcoming non-compliance with the .eu regulatory framework. On 1 January will then notify all UK registrants and their registrars that their domain name is no longer compliant with the '.eu' eligibility criteria and is 'suspended' until 31 March 2021. A day after that deadline, on 1 April, they will be notified that their domain name has been moved to the 'withdrawn' status. On 1 January 2022 such domains will be revoked and placed back into general availability. EURid's Brexit Notice page has been updated with full details. (TL)
Media Watch:
BrewDog CEO writes trademark case was one of his biggest mistakes – In a candid LinkedIn post, BrewDog CEO James Watt wrote about the 10 biggest mistakes he's made while running the craft brewery business. Notably, at number two was the 2017 trademark dispute between the Lone Wolf bar and his brand. He wrote: "We had a trademark dispute in March 2017 with a bar called Lone Wolf, which is also the name of our gin brand. We took legal action against them on the name. This was a mistake on my behalf: there was never going to be any confusion between their bar and our gin, and I was completely wrong to take action." At the time, the legal action was considered as trademark bullying and Watt accepts it wasn't the kind of move he wanted associated with BrewDog. As he continues: "I very quickly and publicly admitted the mistake, stopped the legal action and covered their costs and in addition we invited them to Ellon to make a special batch of gin together as an apology. I was definitely in the wrong here and the mistake hurt. Lesson learned." (JW)
Uri Geller gives Pokemon card blessing – Spoon-bending magician Uri Geller has ended a two-decade legal rift with Nintendo by retracting a ban on using a Pokemon that appeared to use his name. According to The Gamer, the Pokemon 'Kadabra' has the Japanese name 'Yungerer', which reads "very closely" to 'Uri Geller'. On top of that, Kadabra is pictured bending a spoon – an apparent reference to Geller's famous spoon illusion. In 2000, Geller sued Nintendo and requested that Kadabra never be used on Pokemon cards. That request has been followed for the past 20 years. However, following recent media interest, Geller has confirmed that he has not given Nintendo permission to use Kadabra with its original name and image. "Due to the tremendous volume of emails I am still getting begging me to allow Nintendo to bring back Kadabra/Yungeller, I sent [...] a letter to the chairman of Nintendo giving them permission to relaunch the Uri Geller Kadabra/Yungeller worldwide," he says. (TJL)
And finally...
Free-to-attend Brand Strategy China event takes place next week – WTR has unveiled the programme for the fifth annual Brand Strategy China event, which will provide attendees with a series of talks delivering practical, actionable takeaways for professionals tasked with protecting the integrity and maximising the value of their brands across Greater China. This year, the free-to-attend event will be held as a dedicated virtual programme comprising four sessions spread across two half days next week (10 and 11 December) and timed to facilitate evening attendance from US-based trademark professionals. All sessions will be bilingual with simultaneous English and Mandarin translations. Among the confirmed participants are experts from 3M, Amazon, Chanel and Richemont. To secure your place now, free of charge, click here.