Brazil GDPR-esque legislation; USPTO trademark fee drop; Uncle Ben's new name – news digest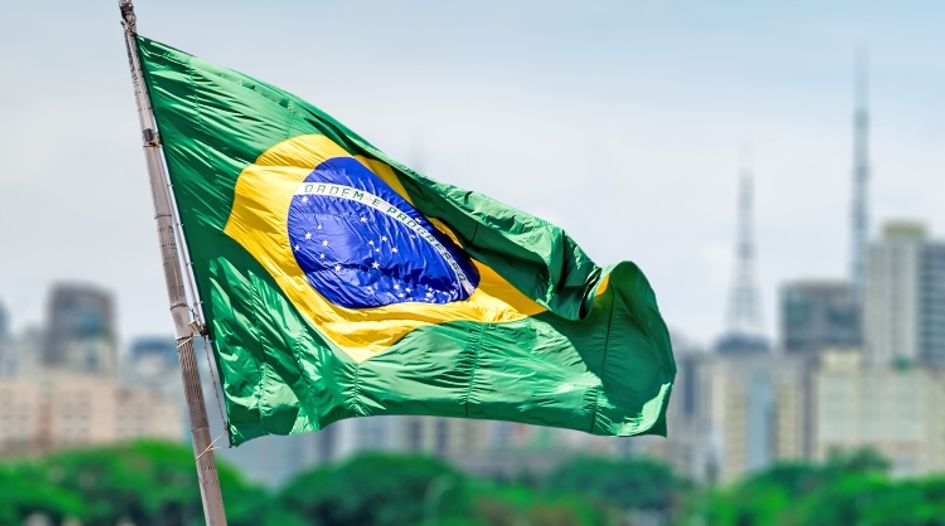 Every Tuesday and Friday, WTR presents a round-up of news, developments and insights from across the trademark sphere. In our latest round-up, we look at Volkswagen mulling a sale of the Bugatti brand, British Brands Group launching a Brexit preparedness programme, counterfeit buyers debating the ethics of buying fakes, and much more. Coverage this time from Trevor Little (TL), Bridget Diakun (BD), Joyce Ng (JN), Jonathan Walfisz (JW) and Tim Lince (TJL).
Market radar:
Volkswagen mulling the sale of the Bugatti brand – Volkswagen has a diverse portfolio of automotive brands including Audi, Porsche, Bentley and Lamborghini, but according to The Wall Street Journal the German carmaker is looking to realign its assets. The company is in talks over the potential sale of its luxury sport car brand Bugatti. Croatia's Rimac Automobili is the buyer in question, although there is no guarantee that a deal will be reached. Volkswagen purchased the Bugatti trademark in 1998 for an undisclosed price (three years after the company had ceased production), and it also bought Lamborghini in the same year. The German automaker was looking to build up its luxury brands in order to compete against the likes of BMW and Mercedes-Benz. However, the combination of the diesel emissions scandal, the coronavirus and general technological transformations impacting the sector means that it is open to divesting some of these assets. (BD)
Uncle Ben's new name announced – Back in June, Mars Inc declared that it would be making changes to its Uncle Ben's brand – which had faced stereotyping accusations in the wake of the ongoing Black Lives Matter social movement. "We don't yet know what the exact changes or timing will be, but we are evaluating all possibilities," a brand spokesperson stated at the time. This week, Mars Inc revealed that the new product name will be "Ben's Original" from 2021 onwards. "We listened to our associates and our customers and the time is right to make meaningful changes across society," a spokesperson said. "When you are making these changes, you are not going to please everyone. But it's about doing the right thing, not the easy thing." (TJL)
Legal radar:
Tiffany & Co. gets a leg up in its battle with LVMH – When luxury powerhouse Louis Vuitton (LVMH) tried to pull out of the $16.2 billion deal to acquire Tiffany & Co, the American jewelry maker quickly sued to keep the merger on the table. In an update on the case, The Fashion Law has reported that Tiffany has been successful in getting the case fast-tracked, with a Delaware Chancery Court judge setting a 5 January 2021 date for the four-day trial. Even though the date for the case comes a few weeks after the 24 November 2020 deadline set out in the parties' merger agreement, it is before the relevant antitrust approvals start to expire next year. Although Tiffany had originally made a bid for the case to be heard before the November deadline this was denied by Delaware Chancery Court vice chancellor Joseph Slights. Instead, he arranged for the trial to take place early next year, stating that this date will give LVMH and Tiffany time to engage in discussions which could potentially allow them to reach a deal outside of court. This will be a case worth watching given the high-brow status of these luxury heavyweights. (BD)
Brazil's privacy legislation comes into effect – This week on WTR we presented analysis of India's proposed Personal Data Protection Bill, which has a lot in common with Europe's General Data Protection Regulation (GDPR). Staying in the realm of data privacy, Brazil's Lei Geral de Proteção de Dados (LGPD) has now come into effect, defining what data needs to be protected and how companies have to comply with certain requirements. It has also established a new national data protection authority (Autoridade Nacional de Proteção de Dados) responsible for the supervision, guidance, and enforcement of its administrative sanctions. "People's right to anonymity and privacy is a very important topic nowadays. The fact that users and their data in Brazil are now protected by law should be applauded and set as an example to other countries," says Daniel Markuson, a digital privacy expert at NordVPN. The new law contains a number of provisions, including that the controllers and processors of users' information must adopt security measures and administrative techniques to guarantee the protection of that data, and that organisations report data breaches to the local data protection authority. "In case of fraud or theft of users' personal information, not only the hackers can be punished and held liable, but also the companies and organisations that handle that information if they don't comply with the security measures defined by the new legislation," warns Markuson. (TL)
Voodoo works its magic in court Paris – This week mobile game developer Voodoo celebrated a legal win after a French Court ordered Rollic and Hero Games to pay Voodoo €125,000 in economic and reputational damages, as well as remove their Wood Shop game from the Google and Apple stores. The dispute centred on two games, Voodoo's Woodturning 3D, which was released on 20 December 2019 and Rollic's Wood Shop, on 19 December, which allowed players to carve logs of wood to meet a presented shape. In its original form, Wood Shop was seen as a more basic version of the two games but an update earlier this year resulted in Voodoo alleging that the changes constituted an identical copy of the main features of the Woodturning 3D. After unsuccessfully filing a takedown notice through Apple to withdraw Wood Shop from the Apple App Store, Voodoo decided to take the case to the French court which ruled in its favour earlier this month. Alexander Shea, publishing manager of Voodoo, commented: "We welcome the decision from the French court, which supports our view that Rollic updated its game to imitate key features of our popular title, Woodturning 3D. We hope today's decision will highlight an important message for the mobile gaming industry that copycats are unacceptable." (TL)
British Brands Group launches Brexit preparedness programme – The British Brands Group has launched a new initiative – Brands for Trade – which is designed to help suppliers get ready for the UK leaving the EU on 31 December 2020. The programme is open to suppliers of all sizes, whether or not members of the group, and covers three key themes: regulatory preparedness, customs and intellectual property. Each is developed in collaboration with specialist organisations in the respective areas, with firms including Bird & Bird, Brandright, Bristows, Gowlings WLG, IP Together, Irwin Mitchell, Lewis Silkin and Withers & Rogers contributing to the IP module. The programme itself will run for six months and is designed for all management involved in this transition including supply chain experts, sales & marketing professionals and general managers. (TL)
Office radar:
(For more of the latest coronavirus-related updates from national IP offices, please read our dedicated article which is being continuously updated)
Iancu warns of $12.3 million drop in trademark fee collections – This week USPTO director Andrei Iancu, in remarks to the Intellectual Property Owners Association's 2020 Virtual Annual Meeting, expanded on the "healthy V-shape recovery" in trademark filings at the office, following a precipitous decline earlier this year. Through the end of August 2020, trademark filings are 3.2% above filings for the same period last year, the month being the office's biggest ever for trademark applications to date. However, he warned: "Trademark renewals have been lower than expected, and we now project a decrease in collection of $12.3 million. As the mix of filers shifts more towards pro se, one-time filers, and foreign filers, we expect lower trademarks renewal rates in the future." (TL)
WIPO launches new free database of IP judicial decisions – The World Intellectual Property Organisation has launched WIPO Lex-Judgments, a new database providing free-of-charge access to leading judicial decisions related to IP law from around the world. WIPO states that the project contributes to a greater overall understanding of how courts are handling these issues, by making available judgments – selectively curated by the relevant authorities in participating member states – that establish precedent or offer a persuasive interpretation of IP law in their jurisdiction. At launch, WIPO Lex-Judgments contained over 400 documents from 10 countries. "WIPO Lex-Judgments will provide an important support for the adjudication of IP disputes in a globalised world where courts and policy makers, challenged by the dynamic nature of the IP discipline, can use the information gained from foreign judgments and judicial practice to inform their own search for domestic judicial and policy solutions," said WIPO Director General Francis Gurry. WIPO Lex-Judgments further enhances the offerings of WIPO Lex, which is the organisation's portal to a comprehensive global collection of IP laws and treaties.(TL)
Media Watch:
Counterfeit buyers debate ethics of fakes – Over on Reddit, the FashionReps community – the largest online message board dedicated to fake goods – has been debating the ethics of buying counterfeit goods. In the post from earlier this week, a user claims that joining the community has made them "spot so much BS in the 'authentic industry'", claiming that "the markup on 'high end' clothing is so ridiculous and they are only able to do so because many don't seem to know any better". Examples given by the user include replica Canada Goose and Tone Island products, in which he claims "their quality isn't far off" the original goods, "so what's the point on spending so much on authentic pieces when there are reps that are extremely similar?". However, in response, many users disputed this view. One user, for example, said it was a bad take – especially due to the claims about Canada Goose and Stone Island. On the former, the user said that high prices are because "of how much R&D goes into their product", and with the latter, he said some products are "margin builders" that allow the brand to put money into developing better designs. Another user noted that, when it comes to quality, it is clear some people have never compared the two. "[Some] people have obviously never held or owned authentic items of their replica pieces, [because] I can tell you that you'll immediately tell the difference," the user said. "Just because replicas of high-end items have gotten better over the years in quality doesn't mean it resembles or is even better, that's a reach." The debate is an interesting window into the world of counterfeit buyers, and how some are well aware of why purchasing fakes is unethical, harmful to the legitimate brands, and of a lower quality. (TJL)
On the move:
Deans IP launches in the Middle East –  A new law firm based in the Middle East, Deans IP, has been officially unveiled. Founding principal Rob Deans has practised as an intellectual property lawyer since 1994 and he has been based in the Middle East since 2003, most recently at Clyde & Co. However, it is time for change. Deans explains: "The goal when I arrived in the Middle East was to build the best IP practice in the region. At the time, it was enough to deliver high quality work. However, while providing work of the highest quality is essential, this is no longer enough. The new firm provides a platform where the infrastructure is designed around our clients and their needs. This enables us to grow with and for our clients, by maintaining our focus where it should be – listening to our clients and delivering solutions that work for them." Deans IP is headquartered in the UAE, and its coverage extends across the Middle East. The firm undertakes a full range of intellectual property related work including the prosecution, enforcement and commercialisation of rights. (TL)
Lowndes strengthens life sciences team with new IP attorney – Clay Shorrock has joined Lowndes's life sciences and intellectual property groups in the firm's Orlando office. Shorrock is a registered patent attorney and has prosecuted patents in biological, supply chain, mechanical, communications and software arts. He also handles matters relating to corporate law and governance, complex commercial transactions, corporate securities works and mergers and acquisitions. (BD)
And finally...
How WTR is connecting trademark leaders next month – WTR recently unveiled the first  participants for WTR Connect, a series of high-level online events taking place across two weeks in October. Experts from companies including Abercrombie & Fitch, Burberry, Novartis, Starbucks, Under Armour and Walmart joining the roster, with Christian Archambeau, executive director at the EUIPO, and David Gooder, trademark commissioner at the USPTO, confirmed to deliver keynotes. The ground-breaking digital concept offers a series of individual interactive digital sessions organised around major themes. Comprised of a series of hubs, each session is designed to facilitate discussion, benchmarking and the sharing of best practice around key topic areas and challenges facing trademark and brand leaders. To find out more and to secure your place at WTR Connect, click here.