Brazil calls for '.amazon' delay, Swatch and Samsung face-off, and Lithuanian open IP data: news digest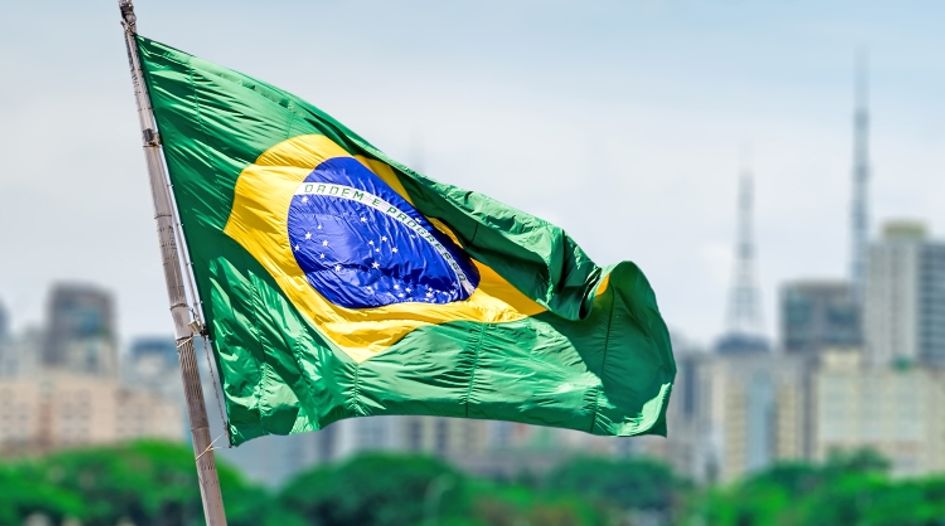 Every Tuesday and Friday, WTR presents a round-up of news, developments and insights from across the trademark sphere. In our latest edition, we look at Jerry Seinfeld filing a lawsuit over a 'counterfeit' Porsche, a draft policy in India that could empower platforms to blacklist sellers of counterfeits, the IP offices of the Philippines and US discuss trademark issues, a debate between Kenyan associations over the destruction of fakes, and much more. Coverage this time from Trevor Little (TL), Adam Houldsworth (AH), Bridget Diakun (BD) and Tim Lince (TJL).
Market radar:
India's draft e-commerce policy empowers platforms to blacklist sellers of counterfeits – Released on Saturday, a draft of India's new e-commerce policy says that those who sell fake goods should be blacklisted from the platform on which they operate for a specified period of time. The All India Online Vendors Association (AIOVA) has commented that the move to have online marketplaces blacklist sellers is "alarming". One issue, the AIOVA claims, is that the power to blacklist sellers is given to the platform, such as Amazon or Flipkart, but does not discuss any appeal or dispute resolution mechanism if this situation arises. AIOVA alleges that in the past they have received complaints from individuals who were blacklisted over an item, yet they did not know it was a counterfeit. Another cause of concern for AIOVA was the mention of the "creation of financial disincentive" for sellers by platforms, however there was no elaboration on this matter in the draft. A spokesperson also drew attention to the fact that the policy had not mentioned any domestic e-commerce players that are not backed by foreign direct investment. Although some have described the overall policy to be protectionist in nature, others may see this as an encouraging sign to online marketplaces to step up action to take down sellers of counterfeits. (BD)
India suffers second illegal alcohol poisoning in as many weeks – Also in India, as many as 150 people have died and over 100 hospitalised as the result of being poisoned by bootleg spirits in the north-east state of Assam, Securing Industry reports. This comes just two weeks after a similar tragedy in which 103 people died after consuming illicit alcohol in Uttar Pradesh and Uttarakhand. Illegal alcohol is a significant problem in India, with an estimated 40% of all alcohol drunk in the country being from illicit sources. Recent fatalities, though not related to counterfeiting, highlight the dangers of of illegal trade in alcoholic beverages. (AH)
Kenyan agencies tussle over counterfeit destruction – According to an article on Daily Nation, agencies in Kenya are "locked in a tussle" over the destruction of counterfeit goods. Specifically, in May last year, 400 tonnes of illicit sugar "was poured into the salty Indian Ocean in Mombasa as a way of getting rid of the contraband that had been declared unfit for human consumption". But this method has been criticised by some parties, especially in terms of how it could affect local marine life. According to the country's Anti-counterfeit Agency (ACA), the Kenyan National Environment Management Authority (NEMA) failed to give "reasonable" methods to destroy the sugar. "When the first two options were off the table, we were left with one more way to destroy the sugar. Pour it into the ocean and sweeten the waters," commented the ACA's assistant director of enforcement, Lindsay Kipkemoi. "But that was not so much an environmentally friendly option from Nema's perspective but our only way out." In the past 12 months, there's been a lot of debate about the destruction of counterfeits (such as anger following Burberry reporting its burning of fakes). It's clearly a subject that needs more discussion. (TJL)
Seinfeld sues over 'counterfeit' Porsche – Earlier this month, Classiccars.com reported on a legal action filed against comedian and car collector Jerry Seinfeld, which alleged he had sold, at auction, an "inauthentic" Porsche 356 Speedster Carrera. While representatives for the celebrity branded the law suit as "frivolous", this week it emerged that he has filed his own lawsuit against a California classic car dealer which sold him the vehicle, challenging its certificate of authenticity. The Associated Press' Larry Neumeister notes that the lawsuit states: "Mr Seinfeld, who is a very successful comedian, does not need to supplement his income by building and selling counterfeit sports cars." Seinfeld owns one of the largest private collections of Porsche cars, and is highlighted as a fan of the brand on the Porsche website. The company will itself no doubt be monitoring the series of law suits, with the issue of counterfeit cars no laughing matter for the prestigious brand. (TL)
Operations against INLA activities end in seizure of thousands of fake cigarettes – In Ireland, a crackdown which targeted the activities of the Irish National Liberation Army has led to the arrest of a 65-year-old man, and the discovery of more than 28,000 illicit cigarettes and nearly 20 kilograms of hand-rolling tobacco. The operation took place in the Londonderry area and was carried out by HM Revenue and Customs (HMRC) officers and the Police Service of Northern Ireland (PSNI). Since November, illicit cigarettes have been found in 17 different shops in the Londonderry and Strabane areas. (BD)
Legal radar:
Swatch claims Samsung has infringed its smart watch faces – Swatch Group has filed a complaint against Samsung claiming that one of Samsung's watch faces "bear identical or virtually identical marks" to is own trademarks. The brands which the Swiss watchmaker says are affected are Longines, Omega, Swatch and Tissot. Swatch has filed a complaint to the Southern District of New York, and aside from claiming infringement it also alleges unfair competition. (BD)
Indian court imposes restraining order on Amazon – A court in Bangalore, India has slapped an interim restraining order on Amazon India, preventing it from using film star Vijay Devarakonda's trademarks and "passing off" his Rowdywear apparel is its own product. It has been reported that the famous actor lodged a complaint with the City Civil Court in the city alleging his Rowdywear brand is being sold on 'Amazon.in' under the description "generic", and that his right to privacy was being violated by the fact his image was being displayed on packaging used to sell the infringing t-shirts. The interim injunction has been put in place until the case is heard on the merits at the end of March. (AH)
Office radar:
Philippines and US registries discuss trademark issues – Last week, the Intellectual Property Office of the Philippines (IPOPHL) and the United States Patent and Trademark Office (USPTO) conducted a two-day workshop discussing key trademark issues. According to an IPOPHL blog post, the two offices gave updates on new developments in trademark practice and jurisprudence. Interestingly, the USPTO's attorney-advisor of its Office of Policy and International Affairs, Cynthia Henderson, revealed at the workshop that the USPTO "is mulling mandatory electronic filing for trademark applications this year". (TJL)
Lithuanian IPO publishes trademark and design data – According to a blog post, Lithuania's State Patent Bureau (SPB) has published trademark and design register data in an open XML format. The office states that the data "corresponds to the information contained in national trademark, design databases, TMview and Designview databases". The full trademark data – available here – can be downloaded in a 77mb ZIP file and contains over 80,000 XML files. Such open data is a positive move and has been encouraged by numerous third-party service providers. (TJL)
Domain radar:
Brazil calls for delay on '.amazon' gTLD decision – In January, we reported that ICANN's board of directors has voted to impose a March deadline on talks over the future of the '.amazon' gTLD – stating that, if a breakthrough is not made by the next ICANN meeting, which takes place in Japan on 9-14 March, the ICANN board will "make a decision" on the fate of the application. This week, Achilles Zaluar director, department of technological promotion ministry of foreign affairs of Brazil, called for a delay on that decision after an invitation to ICANN to join Brazil and several other Amazon Cooperation Treaty Organization (ACTO) member states in a video conference was not accepted. Zaluar states that the "goal is still to find a mutually acceptable solution" for the applications but – having lost the opportunity to present a multi-government joint position on the management of the domain - now "kindly request[s] that the ICANN Board postpone a final decision on the '.amazon' applications to ICANN 65, with a view to allow the eight Amazon countries and Amazon Inc to find a mutually acceptable solution". ICANN has yet to respond. (TL)
On the move:
Fish & Richardson debuts Shenzhen office – Fish & Richardson has opened a location in Shenzhen, China. The firm has a track record of assisting Chinese companies to obtain and enforce intellectual property rights in the US and Europe, and this office will help it to further assist clients from on the ground in China. Fish principal Ryan McCarthy is the firm's chief representative in Shenzhen, and he is joined by Yong (Eric) Peng. (BD)
Duane Morris welcomes IP partner – John Benjamin has joined Duane Morris as a partner in the firm's intellectual property practice group in the London office. Benjamin joins from DWF, where he led the firm's data protection and cyber security practice, as well as the London commercial and technology team.  Benjamin focuses his practice on intellectual property, technology and privacy law, dealing with both transactional matters and litigation. He has extensive experience in data protection and freedom of information matters, including the General Data Protection Regulation (GDPR) and uses of big data. (TL)
Latimer LeVay Fyock recruits new IP co-chair – Chicago general practice firm Latimer LeVay Fyock has hired a new co-head of IP practice, Colin TJ O'Brien, who joins from Partridge Partners. O'Brien is experienced in trademark, copyright, domain name and internet law matters, having acted in numerous UDRP and URS disputes and overseen several trademark transactions. (AH)
DLA Piper boosts its IP teams in New York and Washington – DLA Piper has announced that Michael Furrow and Brian O'Reilly will join the firm's New York office, while Edward J. McAndrew will divide his time between the Wilmington and Washington DC offices. Both Furrow and O'Reilly are IP litigators who have been appointed to partner. Furrow was formerly at Venable, and O'Reilly joins from a self-titled boutique. McAndrew has been appointed to the IP team as a partner, and his practice focuses on cybersecurity matters.
And finally…
Obtain high-level trademark management and brand protection insights – WTR is hosting two events, on consecutive days, in Chicago, next week.  The Brand Protection Online: Strategies for Ethical Enforcement and Managing Trademark Assets USA events will deliver high-level insight and practical takeaways for those tasked with managing, protecting and monetising brands. On 5 March 2019, Brand Protection Online event will take a deep dive into practical strategies for fighting infringement on ecommerce sites, navigating the changing domain landscape and managing reputation online. Taking place at the same venue the next day, the fourth annual Managing Trademark Assets USA will again focus on the cost-effective management of international portfolios, and comes at a time when it is more important than ever for brand owners to ensure they are integrating innovative and disruptive strategies into their trademark operations. To register for Brand Protection Online (or both events) click here. To register for Managing Trademark Assets USA (or both events) click here. (TL)