Brands embracing Pride, DanTDM calls out fakes, and UAE slashes trademark fees: news digest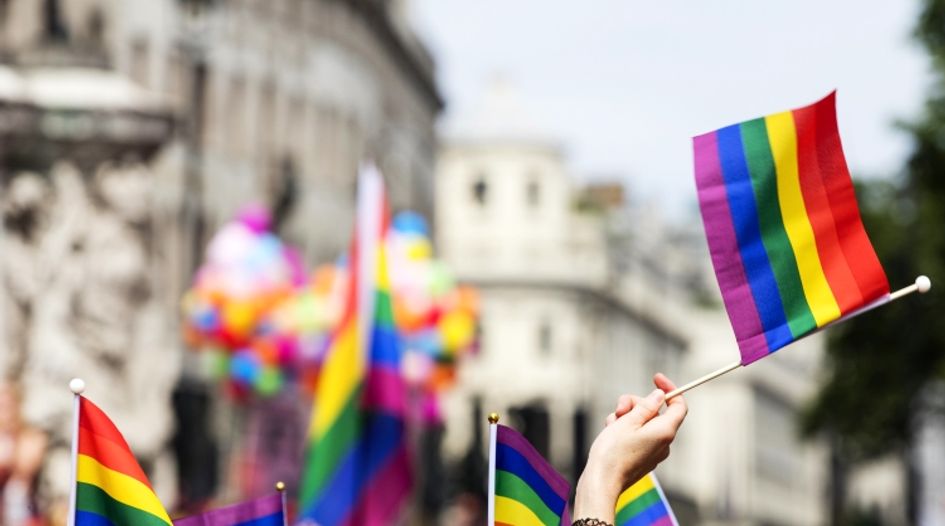 Every Tuesday and Friday, WTR presents a round-up of news, developments and insights from across the trademark sphere. In our latest edition, we look at British Airways being hit with a sky-high fine for a GDPR violation, counterfeit seizures in South Africa and Tanzania, Prime Inc accusing Amazon of trademark infringement, China's trademark office growth continuing, and much more. Coverage this time from Trevor Little (TL), Bridget Diakun (BD), Jonathan Walfisz (JW)  and Tim Lince (TJL).
Market radar:
Chinese brands urged to tell a story – An article in Xinhua this week includes comments from Doreen Wang, global head of BrandZ, on why Chinese brands "need to improve their story-telling skills to better interact with target consumers and strengthen brand building in overseas markets". According to Wang, Chinese products are flying off the shelves all over the world – but that doesn't mean many consumers are buying them because of an affinity to the brand. "Having your products there in the market does not mean that you have a brand. You have great products, but nobody knows your brands. You still have to sell maybe only one tenth the price of your Western counterparts. Brand building is not happening overnight. So that's why we're seeing Chinese brands, like Alibaba, Tencent, Meituan and Didi, they are all working very hard to build their equity day in and day out. There is a long way to go." Indeed, such a message could be repeated for companies hoping to expand outside of their local market – that a story is an important element for any strong brand. (TJL)
143 containers of fakes seized in Tanzania in past 12 months – The Fair Competition Commission (FCC) in Tanzania has announced that 143 containers of counterfeit goods were seized in the 2018/2019 financial year. Speaking at an event last Friday, FCC law enforcement director Deo Nangela confirmed that a total of 3,312 containers were inspected across the 12 months, with 143 found to contain fake products. Furthermore, Nangela urged consumers to "cooperate with traders in the market to ensure that they get feedback regarding their products and report to the commission in case of any fake products so that they can be withdrawn from the market". (TJL)
Mass counterfeit seizure in South Africa – Eastern Cape police have seized a container filled with counterfeits that was destined for London. The shipping container held more than seven thousand pairs of sunglasses, 400 Gucci bags, among other brands. All together, goods worth over $3 million were confiscated. This bust highlights the need for police to monitor borders but also South Africa's ports. (BD)
EUIPO looks to the horizon – The EUIPO has unveiled the programme for its IP Horizon 5.0 event, which takes place in Alicante on 26-27 September. Co-organised by the EUIPO and the McCarthy Institute, the event will cover developments and artificial intelligence initiatives in the field of IP, including discussions around global e-commerce, new technologies and the future of IP jobs. As well as speakers from the EUIPO, WIPO and a range of IP offices (including the USPTO, Korean IP Office and Intellectual Property Office of Singapore) representatives from Alibaba, Microsoft, Toyota and Amazon will be part of the speaking faculty. (TL)
TrademarkNow records over 2 million AI-powered searches – Artificial Intelligence trademark search platform TrademarkNow has passed a milestone of 2 million trademark searches. The announcement comes as part of a press release celebrating seven years since the company's creation. TrademarkNow's AI-search platform is part of an IP software market that is estimated to grow to over $5 billion by 2024. "We are very proud to offer our customers the tools they need to work more efficiently." TrademarkNow CEO & co-founder Mikael Kolehmainen says. "We hope to reach over 10 million trademark searches with our customers by our 10th birthday." (JW)
Venezuelan law firms partner up to combat IP office "log jam" – Two Venezuelan law firms, IP boutique Antequera Parilli & Rodríguez and general practice firm Leĝa, have announced an alliance to "obtain expedited judicial decisions for trademark and patent owners with matters pending before the Venezuelan Registry of Industrial Property". According to the press release, the initative could help rights holders that have pending trademark matters at the registry, some of which may have been unresolved for years or – in "many cases" – decades. The two firms claim that Leĝa has pioneered a strategy of litigation in the Venezuelan administrative courts in order to obtain final decisions in pending cases – and has found "success in unblocking the IP registry's log jam by using the courts to compel action". For brand owners with seemingly never-ending matters in Venezuela, this tie-up could be one worth looking into. (TJL)
British Airways hit with sky-high fine for GDPR violation – The Information Commissioner's Office (ICO) has issued a £183 million fine to British Airways (BA) after infringing EU-wide General Data Protection Regulation (GDPR). The penalty is the result of a security breach that led to the personal data of 500,000 customers being stolen. The penalty figure represents 1.5% of BA's annual revenue, lower than the maximum 4% of revenue that can be imposed. The fine – which can be appealed – is the first major financial penalty since the limit was changed from the previous £500,000 maximum Facebook was levied after the Cambridge Analytica scandal. While trademark professionals still try to wrangle with the impact of GDPR on WHOIS databases, this serves as a stark reminder why the domain industry is taking the regulation seriously. (JW)
Legal radar:
USPTO seeks to book Supreme Court review of 'generic.com' decision – The USPTO has petitioned for a writ of certiorari at the Supreme Court for the USPTO v Booking.com dispute. In terms of background, the office previously rejected an application to register BOOKING.COM on grounds that the mark was generic for online hotel reservation services. However, after the TTAB affirmed, at District Court level it was held that Booking.com demonstrated that the mark had acquired secondary meaning, with the Fourth Circuit subsequently affirming (and rejecting a per se rule proposed by USPTO that adding '.com' to generic term is necessarily generic). The office contends that the Fourth Circuit holding contravenes established principles of trademark law, and conflicts with decisions of the Federal and Ninth Circuits, the only other courts of appeals that have considered the protectability of 'generic.com' terms. The Supreme Court is due to respond to the petition by 7 August. (TL)
Supreme adversary speaks out – On WTR, we have extensively covered the battle for the Supreme brand, with US fashion company Supreme swinging into action against Supreme Italia, which has – since 2015 – been registering the Supreme name and logos in a number of countries around the world. The US company has had a number of recent wins – just last month the Chinese Trademark Office (CTMO) revoked two trademarks registered by 'Supreme Italia' (China being a key battleground, with the US-based Supreme having accused Supreme Italia of trademark infringement after the latter opened two retail stores in Shanghai). This week, hotnewhiphop.com reported on a Wall Street Journal piece that featured comments from Supreme Italia's Michele di Pierro, who contends that "our success is not based on the box logo. It's the quality." He added: "When I filed for registration in Italy, I did it in good faith. I didn't know it even existed. It wasn't popular in Italy. There wasn't even a store." Such contentions will hold little sway with the US company, which will continue to challenge the Italian's registrations and take on the concept of so-called 'legal fakes'. (TL)
Prime Inc accuses Amazon of infringement – Prime Inc has filed a lawsuit in federal court in the Western District of Missouri against Amazon for alleged trademark infringement. The company is seeking 'the greater of three times Amazon's profits or three times any damages' that it has suffered as a result of the tech giant's actions. Prime Inc claims that it notified Amazon of infringement over two years ago, and says that the use of 'prime' on its trucks is confusing to customers. (BD)
Office radar:
China trademark growth shows no sign of stopping – The wait seemingly goes on for a slowdown in the pace of China trademark registrations, with Xinhua reporting that the office China completed 3.52 million trademark registration reviews in the six months of 2019, a 67.8% increase year-on-year. At that point, the register exceeded 22.74 million marks, which is the equivalent of every market entity in possession of one mark on average. (TL)
UAE slashes trademark fees – The United Arab Emirates Trademark Office has significantly reduced some of its fees, bucking a trend in a region where IP fees have been moving upwards over recent years. According to law firm Clyde & Co, official fees were originally doubled in 2015, but the UAE office has now implemented a 33% reduction on trademark registrations and renewals. The firm adds that these fee reductions "have not yet been officially announced", but are effective immediately. "At this time, it is not known if any reductions will be applied to other trade mark official fees, or if reductions will be applied for patent and design matters," the firm concluded. (TJL)
Media watch:
Debate over brands embracing Pride – An article earlier this week on Refinery29 has looked at the mixed feelings of the LGBTQ+ community to brands embracing Pride. Research has found that 29% of UK companies that conducted a Pride campaign in 2019 have never done so in the past. However, it also found that 64% of companies running a Pride campaign are actually donating to an LGBTQ+ charity – suggesting some brands are using Pride as a solely marketing opportunity (such as adding the rainbow flag to shop store window displays, special products or social media logo images). For that reason, another study found that 89% of those in the LGBTQ+ community "think at least some brands use these campaigns to sell products rather than help the queer cause", with 96% adding that "brands should be more supportive of Pride all-year-round – not just during summer Pride season". For brand owners, this has potential reputational issues – if a brand is perceived to be 'cashing in' on a social campaign like Pride, consumer won't be happy and a backlash could follow. (TJL)
Prominent YouTuber warns against fake merch – A popular gaming YouTuber, DanTDM, has publicly warned against the purchasing of fake goods. DanTDM, who has over 21 million subscribers on YouTube, posted on Twitter earlier this week about items being sold outside venues as part of his current tour: "Please don't buy merch from outside the venues! They are fake, terrible quality and it's illegal to sell things with my face, images and trademarked creations on. If you can't make an honest living, don't make one at all." The post is a reminder of the intellectual property issues that YouTube personalities often face. We've reported before on the increasing number of YouTubers seeking trademark protection – examples like this are proof of why such a move is necessary. (TJL)
Domain radar:
Time runs out for 5-year reservation period to register .uk domains – Domain name registry Nominet has ended its 5-year reservation period for owners of third-level .uk domain name owners to register for a second-level .uk domain. The reservation period allowed '.co.uk' domain owners to register the equivalent .uk domain free of charge. As of the beginning of the 5-year period in 2014, there were 10 million domains with rights reserved. Despite emails and advertising campaigns on the London Underground and in the Telegraph, there are roughly 1.8 million domains that have not been registered. After the deadline closed on 25 June, the registry was opened up for applications. In the following week, 40,000 domain names were registered. Many of the registrations included generic words and some famous brands. Speaking to WTR, Nick Wenban Smith, general counsel at Nominet, explains why brand owners might not have rushed to secure the '.uk' domain. Nominet's Dispute Resolution System (DRS) allows for UK domain owners to tackle cyber squatters. Alongside their zero-tolerance policy for criminal activity, Nominet can help with domain owners operating with similar trademarks. "If someone has speculatively registered similarly to your trademark and have used it abusively, then you can get it back, quickly and cheaply." Wenban Smith says. "With Nominet, they know they have the DRS and it's not a friendly environment to cybersquatters, so they don't feel the need to defensively register because they know that if there's a problem, it's quick and inexpensive to do something about it." Nick Wood, executive chairman & co-founder of Com Laude, believes that brands were given ample opportunity to sign up. "The Right to Registration concept was sensible." He says. "Could Nominet have provided a safety net for brands that somehow missed the opportunity? Maybe a fast track version of its excellent DRS? Perhaps – but after five years of priority for rights owners, Nominet might feel that investing more resources helping those who don't or won't help themselves is not going to make a difference." (JW)
On the move:
Hogan Lovells expands IP practice with four hires – Krista Schwartz, Patrick Michael, Robert Underwood and Kristen Connarn have joined Hogan Lovells as partners within the IP, media and technology practice, according to two separate press releases on the firm's website. Scwartz and Michael previously worked as Jones Day and will both work out of the San Francisco office. Underwood and Connarn will be based in the Boston office and join the firm from McDermott Will & Emery. (BD)
Ballard Spahr boosts team with IP litigator – Ballard Spahr has announced the appointment of Noah S. Robbins to partner within the IP practice. He is a litigator, managing copyright and trademark disputes. (BD)
Reed Smith builds out Paris office with IP addition – Reed Smith has continued to expand its Paris office with the hire of Marianne Schaffner, according to a press release on the firm's website. Schaffner has been appointed to partner and will act as the head of the IP team in Paris and of the patent practice in Europe. She was formerly a partner at Dentons where she was both the European head of patent litigation and national co-heard of the firm's IP & technology group. (BD)
And finally…
Get the inside track on brand protection online –  WTR is pleased to announce that, following a sold-out debut in Chicago, its Brand Protection Online event is heading to London on 14 October. A unique forum for brand professionals to discuss solutions to the challenges that arise when protecting trademarks online and share insight on how to prioritise enforcement efforts, the event programme will cover:
Developing a state-of-the-art online brand protection strategy
 Fighting infringement on e-commerce sites
Brand protection strategies for social networks and apps
Managing the changing domain name landscape
Data privacy and GDPR: working within the rules
Delegate places at the event cost £495 (excluding VAT) but – until 6 September – a saving of £100 is available when using the following code: BPO100. To register for Brand Protection Online Europe, click here.