Brand responses to coronavirus are having tangible effect on consumer behaviour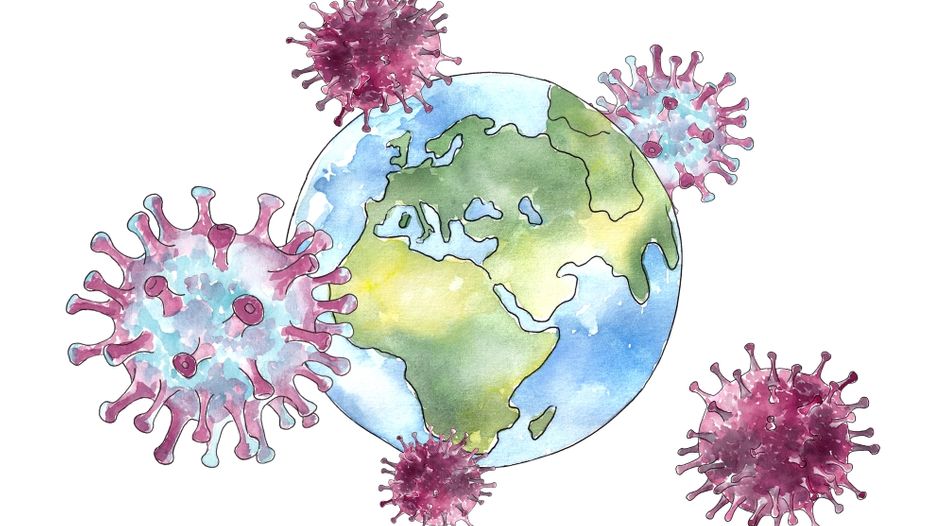 Brands' responses to crisis will have huge impact on likelihood of purchases in future
90% say brands must do everything to protect wellbeing of employees/suppliers
One-third of respondents have convinced people to stop using a brand
A new global report by Edelman, entitled "Brand Trust and the Coronavirus Pandemic", has found that brands' responses to the coronavirus emergency are not only having an overwhelming effect on consumer trust, but will continue have a significant impact on future purchasing decisions. 65% of respondents stated that how well a brand responds to the crisis now will have a huge impact on the likelihood of them buying its products in the future, with goodwill already being rewarded as 37% of respondents have recently used a new brand as a result of its innovative or compassionate response to the outbreak.
The online survey interviewed 12,000 individuals across 12 countries between 23 March and 26 March and found that consumer expectations on brands to do the right thing at this critical time are soaring. However, brand loyalty and future profits should not be the driving motivation here. With the world in turmoil, the most important thing is for people to be looking out for one another. It comes as no surprise, then, that 71% of respondents emphatically agreed that any brand seen to be putting its profits before people during the crisis will lose their trust forever.
"The new world will have trust at its core," states Edelman CEO Richard Edelman, "with the brand mandate expanded to solve problems for all, protect all, care for all, collaborate with all and innovate in the public interest". Now, more than ever, brands need to be stepping up and doing their bit for society – whether that is protecting employees, collaborating with the government and other industry players to develop essential products and support supply chains, or providing key services.
Indeed, 62% of respondents believe that their country will not make it through the crisis without brands playing a critical role. And expectations are mounting – one-third of respondents admitted that they have already convinced people to stop using a brand that they believed was not acting appropriately to the crisis, and the Internet is rife with calls to boycott certain brands when all this is over.
One brand that found itself in the firing line was UK retailer Sports Direct, which announced that it would be keeping its stores open just 30 minutes after the UK prime minister made his lockdown statement to the nation. Unsurprisingly, there was significant backlash, with many employees left outraged and confused. The apparel giant has since made a U-turn on its decision, with CEO Mike Ashley forced to apologise, but the company's warehouses and factories – where steps to implement protective measures have been reportedly slow – are continuing to operate.
Protecting employees
Sports Direct is just one of thousands of employers now tasked with an unprecedented responsibility to protect its employees. Amid threats to job security around the world, the most important way for brands to do their part is to support their employees – both emotionally and financially – as much as possible.
"Brands that act in the interest of their employees, stakeholders and society at large will reinforce their expertise, leadership and trust and immeasurably strengthen the bond they have with consumers," states Edelman.
In this regard, 90% of survey respondents agreed that brands must do everything they can to protect the wellbeing and financial security of their employees and suppliers, even if that means suffering significant financial losses until the pandemic is over. What is more, 78% feel that businesses have a responsibility to ensure that their employees are both protected from the virus in the workplace and prevented from spreading the virus in the community.
One brand to have come under attack for failing to do this is UK pub chain Wetherspoons. Company boss Tim Martin outraged employees and customers alike when he posted a video statement claiming that he would only pay staff until the date that pubs closed in the United Kingdom, telling workers: "If you're offered a job… if you think it's a good idea, do it." The backlash was immediate, with graffiti appearing on Wetherspoons premises, demanding that the company pay its staff and customers boycott the chain when pubs eventually reopen. Wetherspoons has since reversed its decision, but the pay situation for its 40,000-plus workers – and the long-lasting damage to the brand's reputation – remains unclear.
A number of airlines have also come under scrutiny for their treatment of employees, with Air Canada staff raising concerns that the company has not been doing enough to inform people of their exposure to infected passengers, and Virgin Airlines boss Richard Branson critised for asking employees to take eight weeks' unpaid leave while the company grounds 80% of its flights. Only last week, TIME magazine reported that more than a dozen US flight attendants had described, through interviews and emails, "a continuing shortage of basic protection and a confounding lack of guidance over how to do their jobs [which are exempt from current quarantine guidelines] without spreading the disease". 
But perhaps the biggest public uproar towards an airline decision has been against Easyjet, which has secured a £600 million loan from the UK Treasury and Bank of England's emergency coronavirus fund, while simultaneously going ahead with a £174 million dividend payout to shareholders. CEO Johan Lundgren took a grilling by BBC host Nick Robinson on the BBC Radio 4 Today Programme, while Labour MP David Lammy described the move as "greedy super capitalism at its worst". On the streets, activist group Led By Donkeys set up a billboard in Poole comparing the work of an NHS nurse (labelled "hero") to easyJet's request for a state loan (labelled "zero"), which was posted online with the caption: "When all this is over let's remember who looked out for us. And who didn't."
Developing essential products and supporting supply chains
But not all brands have been perceived negatively. According to the Edelman survey, 89% of respondents would like to see free or lower-priced products offered to healthcare workers, high-risk individuals and those whose jobs have been affected, and UK coffee shop chain Pret a Manger has been doing just that, by offering NHS employees free hot drinks and a 50% discount on all other transactions.
Another 89% of Edelman survey respondents want to see brands shifting their focus to produce products that help people meet challenges raised by the crisis. A prime example of this has been the sheer number of companies that have already committed to producing or donating additional face masks for healthcare workers amid dwindling supplies. Prada, Zara and Louis Vuitton are among the fashion brands amending operations to manufacture and supply surgical masks, while Apple CEO Tim Cook took to Twitter this week to say that the company has sourced more than 20 million masks and is working with suppliers to design, produce and ship face shields to healthcare workers. In addition, Unilever has committed to contributing €100 million, including €50 million worth of soap, sanitiser, bleach and food.
That said, ratings app Yelp suffered a major backlash after it began setting up unauthorised GoFundMe campaigns for a number of businesses by adding unapproved donation buttons to their Yelp pages. Arguing that this was a goodwill gesture to provide "a fast and easy way for people to support their favorite local business", the company came under serious scrutiny for failing to obtain consent from the relevant business owners. With thousands of users taking to the Internet to complain, the company has since begun taking down the buttons, but the case proves that brands perceived to be profiting from charitable causes will not be taken lightly.
Whatever actions companies take, clear visibility and communication are obviously key. According to the Edelman survey, 89% of respondents believe that brands should be keeping the public fully informed about how they are supporting their employees and customers, while 88% expect to be kept informed on how brands are changing their day-to-day business operations. Email communication was voted the second-best way for brands to keep consumers updated, after traditional news services (ie, TV, radio or newspapers).
Providing key services
As well as shifting their operations to develop new products or support those in need, brands are also now expected to provide other key services that many did not before. At a time when people are being constantly bombarded with information, 84% of survey respondents stated that they want brands to act as a reliable news source, keeping people informed about the virus and the progress being made in the fight against it. What is more, 85% want brands to provide an educational service, offering information about the virus and instructions on how people can protect themselves from it.
One of the best – and easiest – ways to achieve this is through social media. With millions of people living in lockdown, there has been a huge surge in the use of Facebook, Instagram and WhatsApp, as people try to stay connected with the outside world. These sites provide an important platform for brands as well as individuals to build a sense of community and offer support to people who may be struggling to get by.
Well-known brands are in the unique position of already holding the trust of the general public in a way that some governments or experts may not, and that gives them the power and responsibility to help people by relaying trustworthy information while connecting with them from a pre-established vantage point within the home.
Essential do's and don'ts
Ultimately, the Edelman report highlights four key instructions for brand owners trying to navigate the current climate – and the PR minefield that comes with it:
"Show up and do your part" – brands need to be seen to be acting immediately, not ignoring or shying away from their responsibilities.
"Don't act alone" – joining forces with other companies and organisations, especially the government, is essential if a brand is going to make a genuine positive impact.
"Solve, don't sell" – brands should be finding meaningful solutions to the myriad problems that people are now facing, rather than being seen to be capitalising on changing demands.
"Communicate with emotion, compassion and facts" – people are reassured by brand actions and an empathetic tone will bring much-needed comfort while conveying important information.
Following these guidelines will be key to protecting both people and businesses in the tumultuous times ahead, as well as keeping brands in consumers' good books long after the storm has passed. Most importantly, though, if it is done right, it will enable brands to give back to communities at a time when we all need each other more than ever.