Brand Lionel Messi: the IP implications of the footballer's FC Barcelona departure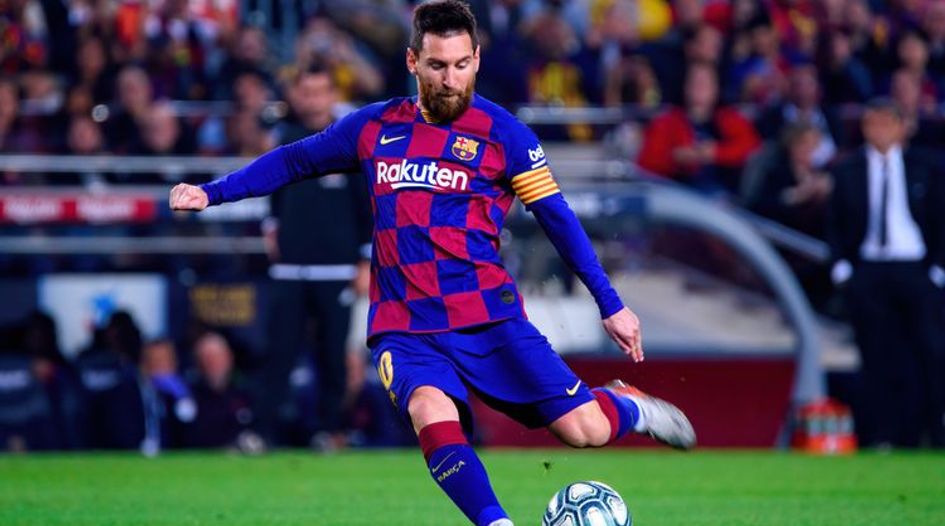 Football legend Lionel Messi leaving FC Barcelona after two-decade association
Valuation firm predicts move will cause Spanish club to lose €137m in brand value
Messi has trademark portfolio of 136 marks, bigger than any other football player
Spanish football club FC Barcelona could see its brand value fall by €137m in the wake of the departure of Lionel Messi, often regarded as the greatest to ever play the game. As WTR reveals that Messi owns the most trademark registrations of any football player, his next move will be a commercial boon for whatever club manages to secure his services.
On Saturday, Messi held an emotional press conference to confirm he is ending his 21-year association with FC Barcelona. The announcement was relatively unexpected after it was revealed two weeks ago that the two parties had agreed to a new contract. However, with FC Barcelona in dire financial straits, it is understood the club could not afford to honour the new contract they agreed with him because of the Spanish football league's (La Liga) salary limit. In its official statement, the club stated that "both parties deeply regret that the wishes of the player and the club will ultimately not be fulfilled".
The move is a gigantic blow for FC Barcelona. As well as implications on the pitch, Brand Finance today revealed that the exit of Messi could see FC Barcelona's brand value fall by 11%. This would mean, as well approximately €137m being knocked off its current valuation of €1.26 billion, the club's brand value would fall below that of arch-rival Real Madrid.
Brand Finance further claim the loss of Messi will lead to "diminished fan perceptions", with "the club's global following at risk of shrinking". The reason for that, the valuation firm adds, is because Messi – as the highest profile player in the club's history and a 'living legend' of the sport – "is expected to have direct adverse effects on Barcelona's future sponsorship income, merchandise sales, and matchday revenue".
Expanding on the impact of Messi's exit on the club's brand value, Brand Finance's head of sports services Hugo Hensley added: "Messi is synonymous with the Barcelona brand and has been the club's talisman since bursting onto the scene 15 years ago. His presence at the club has no doubt allowed it to attract additional fans, better players, managers, commercial deals, and win silverware. His departure can cost the club as much and result in a painful brand value decrease."
However, it isn't just FC Barcelona's brand that will be impacted by this week's actions. Whatever club Messi ends up at could see its brand value (and on-the-pitch quality) rise significantly. At present, Paris Saint-Germain are the purported frontrunners (with Messi himself admitting it's "a possibility, but nothing is agreed"), with Manchester City and Chelsea also rumoured to be interested.
What is particularly notable, though, is how Messi's personal brand rivals that of nearly all of the world's biggest clubs. As WTR revealed earlier this year, the superstar holds more registered or filed trademarks than any other football player – and by a long way. When we investigated in May, Messi's 115 trademarks was nearly double the number of marks than player rivals Neymar Jr (with 60 trademarks), Cristiano Ronaldo (53), and Paul Pogba (46). Interestingly, Neymar currently plays for Paris Saint-Germain, while Pogba is rumoured as being in talks to join the French team – suggesting the club's transfer targets bring significant commercial potential as well as playing ability.
New analysis finds that Messi now has 136 registered trademarks. Of those, a majority (80) are single class trademarks in his home country of Argentina, with 22 being in China, seven in Brazil, EU and Malaysia, six in the UK, three in Spain, and other single marks in Canada, Chile, and the US. The most common goods and services represented in Messi's trademark portfolio are class 25 (clothing and footwear), class 28 (games, toys, and sporting apparatus) and class 9 (computer software). However, a vast number of goods and services are captured, with 18 classes filed in multiple applications. Finally, of the 136 registered trademarks, 96 are word marks (usually LIONEL MESSI or MESSI), while others are for his personal logo (which can be viewed at the EUIPO's website).
The building of the portfolio has not been all smooth sailing,. The player was embroiled in a long-running dispute with the owner of the EU word mark MASSI over the 2011 application for a figurative MESSI sign covering sports and gymnastics clothing, footwear and equipment. The multi-year legal saga appeared to come to an end last year, as the Court of Justice of the European Union (CJEU) dismissed appeals and allowed the mark to be registered (a decision described by one expert as "unfortunate" and "throwing away all principles of trademark law").
Outside of the courtroom, the size and breadth of Messi's trademark portfolio is unprecedented in the football arena, and it is being used in a range of ways. Firstly, the player has launched 'The Messi Store' which has a variety of merchandise containing the Messi logo. Furthermore, via his legal entity Leo Messi Management, he has set-up a diverse licensing programme that includes such products as children's nightwear and gym equipment. At 34, his playing career is at least nearing its end, but such licensing and brand deals could continue well into the future – as retired football star David Beckham has shown.
As Messi is currently a 'free agent' after his FC Barcelona contract ended a few weeks ago, such licensing deals will also ensure the player maintains a lucrative income as he weighs up his future playing options. No matter what club he chooses to join, his trademark activity proves he is keenly aware of the commercial power of his own personal brand.