Brand-backed legislation seeks to add new anti-counterfeiting weapon to US Customs and Border Protection's armoury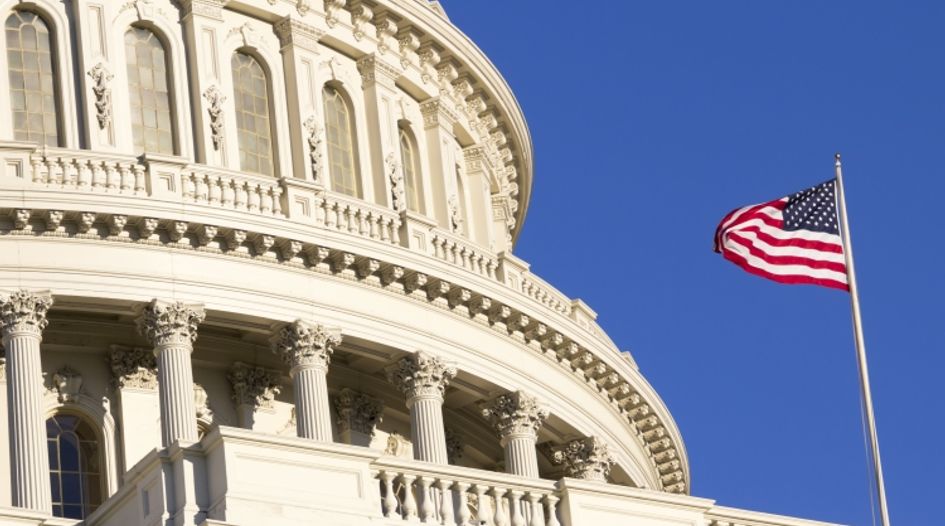 Bi-partisan bid to extend powers of CBP to cover design patent infringement
Seeks to close loophole currently being exploited by counterfeiters
INTA, IPO and AIPLA come out in support, call for bill to progress
Bipartisan legislation to allow US Customs and Border Protection (CBP) to seize imported merchandise that infringes a design patent has been introduced by four US Senators. The move has received the backing of major brands and associations, and would close a loophole that is being exploited by counterfeiters.
Introduced yesterday by Senators Thom Tillis (R-NC), Chris Coons (D-DE), Bill Cassidy, M.D. (R-LA) and Mazie Hirono (D-HI), the 'Counterfeit Goods Seizure Act of 2019' would authorise CBP "to seize imported merchandise that infringes a design patent, and for other purposes". Thus, the term 'design patent' would be added to existing legislation, giving CBP the power to approach design patent violations as it currently does for trademark and copyright infringement.
Reflecting on the proposed legislation, Senator Hirono explained: "While Customs and Border Protection has the authority to seize products that infringe copyrights and trademarks at the border, it lacks this same authority for products that infringe a design patent. Counterfeiters exploit this loophole by importing counterfeit products separately from labels containing an infringing trademark, only attaching the label once the counterfeit product has cleared customs. The Counterfeit Goods Seizure Act of 2019 closes this loophole by giving CBP the authority to seize counterfeit products that infringe design patents at the border. This simple change will go a long way toward protecting American consumers and businesses from harm."
Overnight, several media outlets have highlighted support for the bill from such companies as 3M and Nike. Major IP associations have also come out in its favour. In November, for example, INTA wrote to Coons and Tillis to express "whole-hearted" support for the planned legislation. Yesterday, the Intellectual Property Owners Association (IPO) and the American Intellectual Property Law Association (AIPLA) sent a letter, noting that without change CBP's authority to act on design patent infringement is limited to enforcing exclusion orders issued by the US International Trade Commission (ITC), which are rare and expensive to obtain.
The two associations write: "We support this legislation because it makes the straightforward change required to adapt CBP's existing enforcement mechanisms and tools to include the enforcement of design patents. The current trademark and copyright recordation system could be readily extended to permit the recordation of design patents and provide CBP field officers with instantaneous access to information about each protected right."
Crucially, extending the powers of CBP to design patents would not be a stretch in terms of their role and responsibilities. The IPO and AIPLA note that several US trading partners – including the European Union, Japan, South Korea, China, India, Mexico, Turkey, Argentina, South Africa, Switzerland, and Panama – have established procedures enabling the enforcement of design rights by their customs agencies: "Updating US law to do the same would bring the United States in line with international norms and would give CBP greater ability to help protect domestic markets from counterfeit and knockoff goods."
This is a relatively simple bill that has the support of industry, is not without precedent and would provide rights owners with additional support as they seek to stem the flow of counterfeit goods. The next question is: will it pass?
Like virtually any piece of legislation, there will inevitably be opponents. Nonetheless, it is hard to see the framing of the legislation – ie, that it will protect American individuals and businesses – as one that policymakers will reject. It also comes at a time of heightened tensions between the US and China, so plays well in that environment, with Senator Hirono summarising: "Counterfeit products from China and other countries flood our country at an alarming rate. These products steal sales from American companies and damage the brands those companies have worked so hard to build. Even more concerning, counterfeit products put the health and well-being of American consumers at risk."
The wheels of legislative change tend to revolve slowly (and the political world is nothing if not unpredictable) but if pressed to wager on the likelihood that this bipartisan proposal will become law, I would bet big on it doing so.