Brand associations provide a blueprint for educating consumers on counterfeits and piracy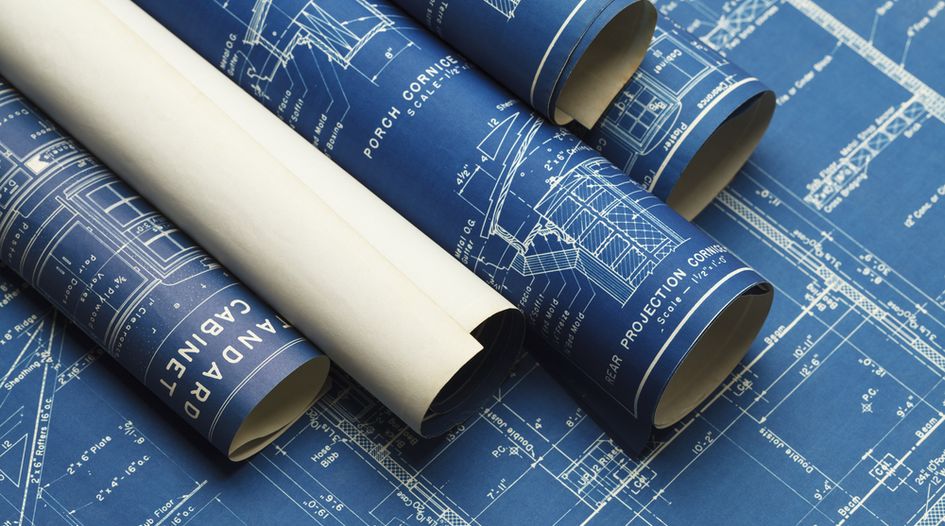 USPTO comment period on counterfeiting awareness campaign plans closes
AAFA, IACC, INTA and UL among the organisations making submissions
Brand associations offer insight into how message can be taken to masses
While absent from the submission process, a number of brand associations have highlighted the need for social media companies and online platforms to step up anti-counterfeiting messaging in efforts to educate US consumers.
In June 2020 the USPTO partnered with the National Crime Prevention Council to launch its "Go For Real" campaign, which was aimed at raising awareness of the dangers of counterfeit products such as cosmetics, personal grooming products, electronics and sports gear. Five months earlier the Department of Homeland Security released its "Combating Trafficking in Counterfeit and Pirated Goods" report, which included an action plan to establish a national consumer awareness campaign.
In November a public comment period was opened to gather input relevant to the development of the guidelines, action plans and best practices for establishing a public-private national consumer awareness campaign designed to educate consumers on the direct and indirect costs and risks of counterfeit and pirated goods. That comment period closed last week, with a range of submissions from brand owners and associations.
In terms of the message that will resonate with consumers, the International Anti-counterfeiting Coalition recommended "a thoughtful approach, grounded in hard data", suggesting that a comprehensive survey of US consumers be undertaken "to determine a baseline for consumers' grasp of the relevant issues, their present ability to distinguish between authentic and counterfeit offerings in the marketplace, the motivations underlying their decisions to purchase, and an assessment of factors that might alter those decisions". Elsewhere, however, submissions focused on what should, or has been proven to, work. 
The American Apparel and Footwear Association (AAFA), for example, suggested that messaging should focus on highlighting the "ripple effect" of consumers buying counterfeits. With previous consumer surveys having found that the biggest fears among the public are purchasing a low-quality product and the risk of misuse of credit card or personal data, the AAFA stated that an awareness campaign should focus primarily on how counterfeiting can affect health and safety, as well as consumer finances.
For INTA, there is also a need to accentuate the positive. "A well-rounded national campaign for awareness program should include messaging that educates consumers about both the positives of intellectual property and the negatives of counterfeiting," the association stated. "Messaging around the benefits of intellectual property protection should discuss its role in protecting and encouraging innovation."
With the right messaging in place, the next step is reaching consumers. While noting that a strong government-supported campaign would broaden outreach in a way that existing stakeholders are not in the best position to do, INTA identified the need for governments to involve brand stakeholders in the effort – whether through interviews to determine real-life examples of how counterfeit products affect a brand, obtaining physical items as examples of seized counterfeit products or volunteer support.
As to the forum in which to spread the message, a number were proposed by INTA. First, it highlighted events such as the USPTO's annual trademark expo, arguing that it "is a great start, but we would encourage the same types of events outside of Alexandria in major American cities and schools".
Alongside this, the association identified the need for a catchy slogan that works for all audiences. Among various examples it pointed to the "Got Milk?" and "Just Say No" campaigns in which short, punchy phrases were used in advertisements targeted at both adults and children. The slogan could also be used as part of a TV advertising campaign, which INTA argued provides a great audiovisual format to explore the negative impacts of buying counterfeits. "For example, an ad campaign can highlight the fact that counterfeiting frequently has a negative impact on the very social issues that consumers and corporate social responsibility programs champion," it stated.
Such a slogan could also be used on social media as a hashtag – INTA pointing to the success of "Get Out The Vote" as a best practice, since the campaign partnered with well-known public figures and celebrities to amplify its messaging on social media. "There are a number of celebrities who have been vocal about protecting their intellectual property rights in some form, whether it's about unauthorized downloads of a movie or album, or a fight for the master's rights to a song," INTA noted. "More likely than not, there will be some who are potentially willing to participate in a national anticounterfeiting awareness campaign."
The AAFA similarly noted that social media companies have a key role to play thanks to their "unique ability to connect users around the globe and to quickly spread information". However, the AAFA was also one of a number of respondents to highlight the role that social media has in promoting fake goods: "When developing an awareness campaign, it is important to harness the power of social media platforms to disseminate messaging that will reach many consumers, especially younger shoppers who are likely to be active on these channels. At the same time, however, it is necessary to make it known that many of these very platforms enable the sale of counterfeit goods and to warn consumers of the potential risks of purchasing counterfeits through social outlets."
In a similar vein, a number of submissions highlighted the need to focus messaging around e-commerce platforms. UL pointed to the promotion of 'red flag' indicators for suspicious listings, while the AAFA suggested highlighting the importance of buying from authorised sources and the need to exercise caution when purchasing via online marketplaces. It also argued, as part of the USPTO's programme, that platforms themselves "should use their global reach and technological resources to provide online education on counterfeits to their customers", adding: "Platforms should prominently display messages on their home pages, as well as on high-risk item pages, warning customers about the dangers of counterfeits. It is critical that the online marketplaces feature this kind of messaging prominently on their websites so that it is easily accessible to consumers."
These suggestions come at a time when social media and e-commerce platforms are coming under greater scrutiny from legislators. However, they undoubtedly have a crucial role to play in educating consumers about the dangers of counterfeits, including those sold via their own platforms. With the comment period over, attention will now turn to how to structure the national consumer awareness campaign on counterfeiting and piracy. What is evident from the comments received is that, as well as a range of willing partners, there is a clear blueprint to be followed.