Brand Action 2023: inside a trademark community effort to support people in times of crisis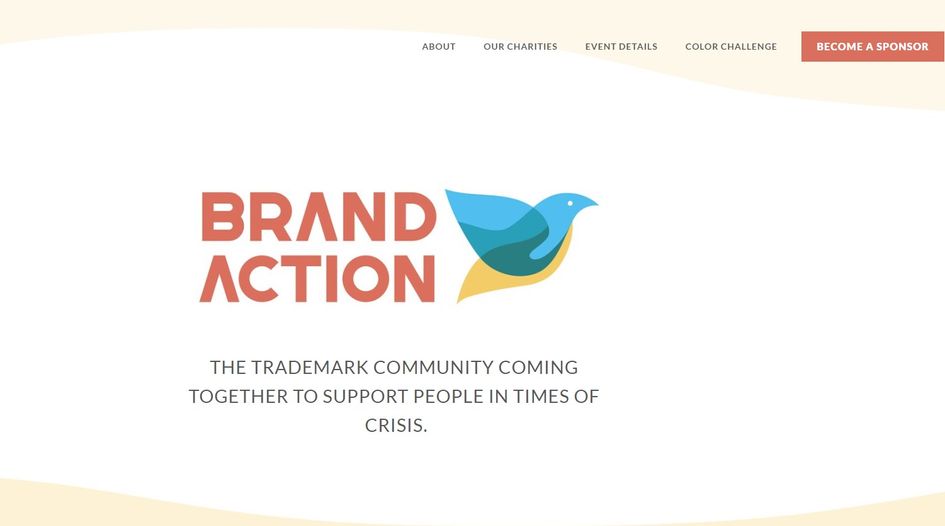 Brand Action to host 2023 fundraising event, accompanied by social media challenge
Volunteer team and supporters expand on plans for coming year
Call made for trademark community to get further involved to raise funds for selected charities
Brand Action first launched in April 2022 as a new trademark community initiative to raise funds to provide on-the-ground help to the people of Ukraine following Russia's invasion of the country. The initiative focused on a fundraising event held in Washington DC during the 2022 INTA Annual Meeting, which ultimately raised over $80,000 for the group's selected charities. Attention then shifted to the future of Brand Action and how to keep the momentum going. This week WTR sat down with members of the volunteer team to get the inside track on plans for 2023, and how the trademark community can get involved.
During the INTA Leadership Meeting 2022, volunteers and sponsors met in Miami and unanimously backed the organisation of a second Brand Action fundraising event. On Thursday 18 May a fundraiser will be held in Singapore, supporting World Central Kitchen (WCK) and the Leleka Foundation. 
"By supporting two different charities, we can direct donations to different causes where help is needed most in a given year," explains Taras Kulbaba, managing partner of Brussels-based law firm Bukovnik & Kulbaba IP Guardians. "WCK – one of the charities we supported in 2022 – is an amazing non-profit that provides fresh meals to those affected by disasters and emergencies worldwide. WCK's motto is that food is a universal human right and we, at Brand Action, share the WCK's intention to deliver help where people are left without food. In the past year, WCK has been on the ground delivering much needed food in places as diverse as Turkey, Syria, Pakistan, Ukraine, Chile and California, United States. Brand Action is proud to support WCK once again this year."
Kulbaba continues: "As Brand Action originated last year to support the people of Ukraine after the Russian invasion, we also want to make sure that we don't forget about the ongoing challenges faced by the people of Ukraine. While in 2022 we were focusing on delivery of medical equipment to Ukrainian hospitals [Support Hospitals in Ukraine being one of the selected charities], this year we are shifting our focus on delivery of tactical medicine to the frontline. In order to do so, this year Brand Action is supporting Leleka Foundation, which has been providing medical supplies and first-aid to those affected by the Russian aggression in Ukraine since 2014."
In terms of the funds raised, sponsorship donations will be directed at supporting the Leleka Foundation, while ticket revenue and proceeds from Brand Action Color Challenge bracelet sales will be channeled directly to WCK.
The 2023 colour challenge
The Brand Action Color Challenge is a new dimension to the group's fundraising efforts.
"We knew that a lot of people would unfortunately not be able to make the trip to Singapore in May and we wanted to give everyone an opportunity to be a part of Brand Action, from anywhere in the world," explains Jackie Stelling, owner of JMS Legal. "With the Brand Action Color Challenge, we are hoping to bring the trademark community together to engage in a truly international virtual event, where we will have fun, connect with colleagues, and raise money for the charities we are supporting."
For a minimum donation of $25, supporters receive a Brand Action bracelet in one of four colours (yellow, blue, green or red). Once enlisted to a team, recipients are invited to post pictures on social media with objects that include these colours, others wearing their bracelets or sponsors wearing their multi-coloured wristbands.
"We'll award some nominal prizes in a few different categories when the challenge ends, including one for the team that raises the most money," Stelling notes. "But collectively, we'll all win by being part of something that helps to deliver even more meals in Ukraine, Turkey and Syria and other regions where people are in a time of crisis."
"The challenge is a fun way for the entire trademark community to get involved in supporting WCK and the Leleka Foundation, even if you can't make it to Singapore," continues Paulina Rius, lawyer at Macdonel, Uribe, Cuesta, Llaca & Esquivel in Mexico. "It was conceived to involve everyone who wants to help the causes we are supporting, and do so in a fun and creative way. All you need to do is make a minimum donation of $25 to get a cool bracelet in one of the four Brand Action colours, and you're in! Take some creative photos with your bracelet and share them on our Instagram (@brandaction_tm) to help raise money for a great cause."
Sponsors and volunteers rally round
Rius joined as a volunteer this year. "It was a natural decision for me as it combines my two greatest passions: helping others and being a part of the trademark community," she says. "I have always been drawn to supporting causes that make a positive impact in the world and Brand Action provides an opportunity to do just that. With its unique blend of camaraderie and international perspective, I believe that the trademark community is well suited to respond to global crises."
Francine Tan of Francine Tan Law Corporation has offered on-the-ground support in Singapore, helping to source the venue for the 2023 event. "I am grateful to be able to play a small part in this global IP community effort to support those in need," she explains. "The Ukraine crisis and, more recently, the earthquakes in Turkey and Syria have moved many to action. Painful and difficult as it has been to see so many directly affected, there has been beauty and good come out of it, even in the midst of the tragedy and grief. If I had to distil the essence of what motivates me, I would say it is the Japanese concept of Ikigai, which is what gives our life meaning, purpose, or worth. I see the IP community and its unity as a powerful force for good."
One of the first firms to come onboard as a sponsor last year was Caribbean IP, which is continuing its support in 2023. Looking back on the 2022 effort, members Katherine Hely and Patrick Hely reflect: "We were heartbroken when the invasion of Ukraine began but a bit unsure of how we could contribute in a meaningful way. When Phil [Cox, founder of Phil Cox – Business Development for IP Attorneys] reached out about last year's event, we both immediately said 'yes'. We were enthusiastic to help, however we could, to get things off the ground. It was amazing to see not only how the initial planning group put together the Brand Action event in DC so quickly, but how incredibly successful it was in raising money and engaging the greater INTA community. We were surprised by the amount of money raised in a short amount of time, but not at the genuine care that our trademark community has for each other and those across the world. We have always known we work with some great people, but I think the passionate response goes to show how united our international trademark community really is and how we're there to step up for each other when the need arises."
Steven Cooper, partner at Ware Fressola Maguire & Barber, concurs. "We sponsored the Brand Action event last year and were blown away not only by the IP community's response and support, but also by the tremendous amount of time spent and sacrifice made by the founding volunteers to create this opportunity for the rest of us in the IP profession to collaborate and give back," Cooper says. "So in 2023, we wanted to again sponsor the event, but are also excited to be donating more of our time helping with some behind-the-scenes work in its lead-up. We hope to support the ongoing efforts of the founding volunteers so they can keep innovating the Brand Action with new and creative ideas, and hopefully sustain it for years to come."
More support needed
This support is critical – and more is needed. "All sizes of businesses must be able to get involved in this industry-wide movement," insists Cox, one of the founder volunteers. "So, we created six sponsorships starting from just $1,000. We know that not everyone is going to Singapore, so we created the Brand Action Color Challenge and I think some of the most exciting sponsorships involve this. However, most have benefits including IP industry press coverage, social media coverage, recognition on our beautiful website, swag for your staff, and more."
"If a sponsorship is a little too much, then the best way to support Brand Action is to simply buy a ticket to the event, or buy a wristband if you aren't going to be in Singapore," Cox concludes. "Also, to make this work, we need people to play along! And that means promoting these efforts by posting on social media, and emailing friends and colleagues that you are supporting this and that they should think about it too."