Bordeaux wine win in China; USPTO seeks TPAC nominations; Iskcon declared well known – news digest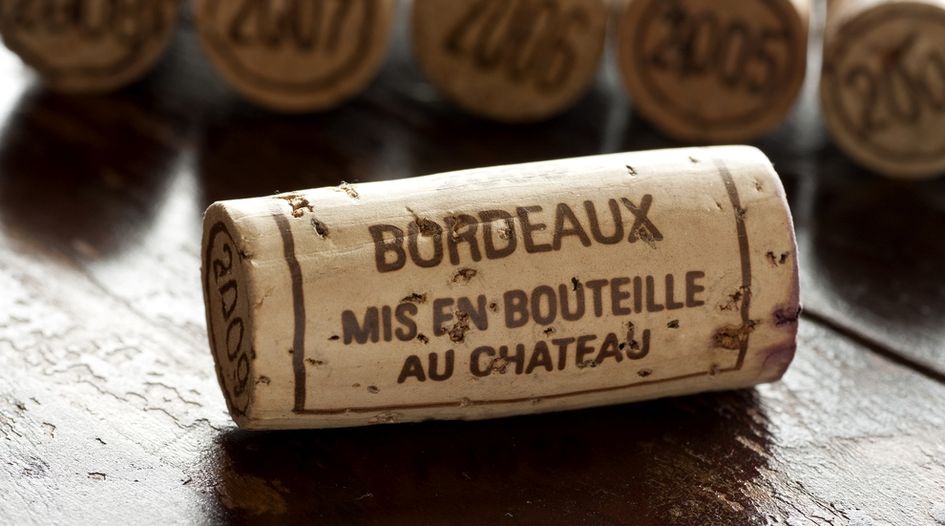 Every Tuesday and Friday, WTR presents a round-up of news, developments and insights from across the trademark sphere. In our latest edition, we look at the Qatar versus Saudi Arabia piracy battle escalating, former employees of Hermès appearing in court for counterfeiting, a legal blow for Stan Lee's daughter, New Zealand joining DesignView, and much more. Coverage this time from Trevor Little (TL), Bridget Diakun (BD), Joyce Ng (JN), Jonathan Walfisz (JW) and Tim Lince (TJL).
Market radar:
Qatar v Saudi Arabia piracy battle escalates – Last week we reported on a Saudi Authority for Intellectual Property (SAIP) crackdown that resulted in the identification of 231 websites that violated intellectual property law by illegally streaming movies and sports. The move came following a WTO the panel report in the case brought by Qatar in Saudi Arabia — Measures concerning the Protection of Intellectual Property Rights (DS567). That report concluded that Qatar had established that Saudi Arabia has taken measures that, directly or indirectly, have had the result of preventing sports media company beIN from obtaining Saudi legal counsel to enforce its IP rights through civil enforcement procedures before Saudi courts and tribunals. The actions in question were directed at Saudi-based beoutQ, which allegedly illegally broadcasts a range of sports content, including Premier League football content. In recent days the dispute escalated, with the State of Qatar accusing  Saudi Arabia of making a number of "blatantly false assertions" about the findings of the WTO report in a bid to "spread disinformation and obscure the truth". Qatar makes a number of statements to back up its assertions, concluding "In a statement, Saudi Arabia makes a commitment to "do its part" to stop copyright piracy. If true, Saudi Arabia should accept the WTO Panel Report and take immediate remedial action. Regrettably, Saudi Arabia's statement suggests that it has not yet drawn the necessary lessons from the Panel's devastating findings and will follow similar steps to what beoutQ has done in the past." This particular battle over online piracy is clearly escalating and can be expected to generate more headlines in the coming weeks. (TL)
Legal radar:
Former Hermès employees appear in court for counterfeiting – Last week a group of former Hermès employees were defendants in a case centred on a counterfeiting ring that was first discovered in 2012, reports The Fashion Law. The Paris court saw seven former Hermès employees accused of trademark infringement as well as criminal breach of trust. The counterfeiting operation was discovered after Hermès funcovered fake products that were of a higher standard than usual for counterfeit handbags. In 2012, they uncovered a counterfeit ring in Paris was manufacturing high-quality counterfeit bags with authentic materials thanks to the help of former Hermès employees. It is suspected the operation has generated tens of millions of dollars in revenue. The defendants face up to seven years' imprisonment and fines of up to €750,000. (JW)
Iskcon declared a well-known mark in India – The Bombay High Court has decided that ISKCON is to be registered as a well-known trademark belonging to the religious organisation International Society for Krishna Consciousness. The mark came to light when the religious organisation launched legal action against clothes manufacturers Iskcon Apparel. The organisation sought a permanent injunction and although the company was issued a summons to change its name, it continued to trade under the Iskcon brand. The Bombay court then restricted the company from further use of the name and granted the organisation the well-known mark as the organisation's name has acquired sufficient reputation in India. (JW)
North Korea registers 'Masikryong Hotel' trademark with WIPO – According to Korean news site Yonhap, North Korea had registered the trademark of a luxury hotel on 2 April. Located at the eastern coastal town of Wonsan, the hotel is built within the Masikryong ski resort, which is a "pet project" for the country's leader Kim Jong-un. WIPO records show that the mark was registered in French by Pyongyang-based Samcholli Trademark Agency. (JN)
Pow! A legal blow delivered to Stan Lee's daughter – On WTR, we have written previously on the bitter legal disputes between JC Lee, the daughter of the late comic book legend Stan Lee, and POW! Entertainment, focused on the former's efforts to, among other things, collect damages and claim name and likeness rights, as well as domain names and websites (Pow! characterising the allegations as "frivolous actions which are truly nothing more than family drama"). Courthousenews.com is now reporting that a  federal judge in California has hit Lee's with a $1 million sanction after finding she filed a frivolous  lawsuit regarding issues that have long been resolved. Her lawyers have stated they will appeal, based on "a range of procedural and substantive errors". This is long-running (non-comic book) series looks set to continue. (TL)
Bordeaux wine clinches victory in China – The Bordeaux Wine Council (CIVB) has won "a landmark victory" in China, with a counterfeiter being given an 18-month prison sentence. According to The Drinks Business, this is the first time criminal proceedings have prevailed against a Bordeaux wine counterfeiter located in China. The forger showed the fake wine at the Chengdu Wine Fair last year, and was sentenced at a court in Pudong in Shanghai. "This conviction is a very significant step forward in the fight against counterfeiting that the CIVB has been waging for more than 10 years," a CIVB representative said in a statement. "This case could act as a catalyst and encourage the various Chinese authorities to pursue similar cases and bring them to a successful conclusion. Prison sentences will constitute a significant deterrent for counterfeiters." Indeed, a similar sentiment was stated by representatives from Under Armour in an article on WTR yesterday. (TJL)
Office radar:
(For more of the latest coronavirus-related updates from national IP offices, please read our dedicated article which is being continuously updated)
USPTO seeks TPAC nominations ­­– The USPTO is seeking nominations to fill upcoming vacancies for Trademark Public Advisory Committee and Patent Public Advisory Committee. The committees were created in 1999 to advise the Secretary of Commerce, as well as the Under Secretary of Commerce for Intellectual Property and Director of the USPTO, on the management of patent and trademark operations, including goals, performance, budget, and user fees. Each committee has nine voting members who each serve a three-year term. Nominations must be postmarked or electronically transmitted on or before July 31, 2020. Submission details can be found in the Federal Register Notice. (TL)
IPOPHL urges SMEs to make use of country's IP systems ­­– The Intellectual Property Office of the Philippines's (IPOPHL) director general Rowel Barba has publicly implored micro, small and medium enterprises (MSMEs) to obtain IP protection through the IPO. He promoted IPOPHL programmes that can help MSMEs to gain those rights, such as the Juana Make a Mark Programme which waives trademark application fees for MSMEs. Others included Inventor Assistance Programme which provides free legal advice on patent applications, and the IP Depot through which MSMEs can freely market IP-protected products. The IPOPHL will also partner with the Department of Trade and Industry's (DTI) MSME training academy to further assist MSMEs to develop IP strategies. (JW)
New Zealand joins DesignView – The EU Intellectual Property Office (EUIPO) has confirmed that, as of 29 June 2020, the New Zealand IP Office (IPONZ) has added its data to the DesignView search tool. The move means that there are now 16.2 million designs in total on the DesignView search platform. (TJL)
On the move:
Phelps adds IP partner to team – Warner Delaune has joined Phelps as a partner. Delaune is a registered patent attorney who advises clients across the spectrum of IP rights. He handles patent, trademark and copyright prosecution, and also assists wiith license agreements, joint ventures and other technology transactions. Delaune was previously a mechanical engineer, and before beginning a career in law he designed and tested infrared systems for military vehicles at Texas Instruments. He will be based at the firm's Baton Rouge office. (BD)
Kilpatrick Townsend strengthens patent bench with new hire – Kilpatrick Townsend & Stockton has appointed Nathan Maki to partner within the firm's Seattle office. He will be a member of the electrical engineering and software team, which falls under the IP department. Maki is a registered patent attorney who helps technology companies to develop and execute global strategies. (BD)
Perkins Coie bolsters technology transactions practice – David Dagget has joined Perkins Coie's Seattle office as a partner within the technology transactions and privacy practice. He is a member of the patent bar and is admitted to practice before the USPTO. His practice focuses on complex technology and related commercial transactions, with a special focus on cloud-based products and services, IP, commercial issues in M&A, and technical standard setting. Dagget was previously a partner at Davis Wright Tremaine. (BD)
Brian Bembenick joins McDonald Hopkins – McDonald Hopkins has announced the hire of Brian G Bembenick to the firm's IP department. Bembenick joins as of counsel and will be based in the firm's Cleveland office. He has broad expertise, helping clients with matters pertaining to patents, trademarks and copyright. (BD)
Nutter boosts IP team with partner hire – Mark S Leonardo has joined Nutter as a partner within the firm's IP department. He has a diverse practice, advising clients on various IP related matters including commercial exploitation and management of patent and trademark portfolios, patent and trademark procurement, patent and trademark litigation and providing opinion counseling on complex legal and technical issues. Leonardo also has experience in negotiating licensing and technology transfer agreements. He can be found at the firm's Boston office. (BD)
And finally...
Free-to-view anti-counterfeiting intelligence now available – WTR has published the 12th edition of Anti-counterfeiting: A Global Guide, which provides comprehensive guidance on anti-counterfeiting laws, procedures and strategies in key jurisdictions around the world. Presented in a simple, easy-to-use format, this indispensable publication analyses the anti-counterfeiting frameworks in place in 18 jurisdictions, with a regional chapter identifying wider trends and best practices in the Western Balkans. In addition, an industry insight section offers guidance on protecting brands in the digital world, as well as industry-focused pieces offering insight into anti-counterfeiting strategies and best practice in the electronics and consumables, and luxury goods sectors. To access the new edition, click here.