Booking.com sparks range of reactions; ICANN 68 puts key issues under the spotlight; Sky v Skykick rages on; and much more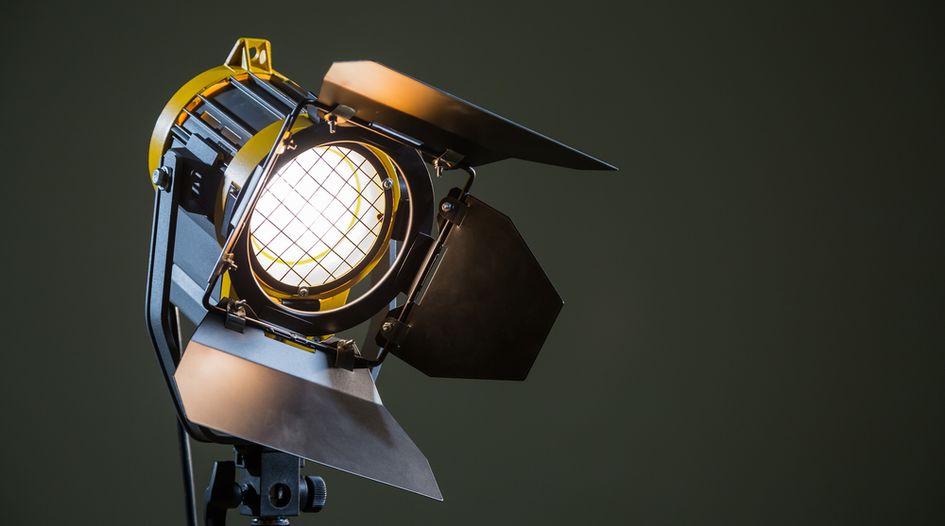 Everything we covered on WTR over the past seven days – and all you need to know from the world of trademarks to set yourself up for the start of another busy week.
Monday 29 June
In our latest opinion column, we considered how the #StopHateforProfit campaign, which has led to more than 160 organisations withdrawing from Facebook advertising this month, highlights the power – and expectations – of brands in society. Read more here
Under Armour has prevailed in a long-running dispute with clothing firm Uncle Martian in the Supreme People's Court of China. We spoke to the representing attorneys, who explained why the decision "sends an important message" to counterfeiters in the region. Read more here
Tuesday 30 June
On Tuesday we were delighted to unveil WTR Connect, a series of high-level online events taking place across two weeks in October, with in-depth sessions timed to accommodate participation from around the world.  To find out more about our early bird offer and secure your place, click here. Alternatively, read more about the unique offering here.
In the first news round-up of the week, we reported on "a landmark victory" for Bordeaux Wine Council in China, the USPTO seeking nominations for upcoming vacancies, the escalating Qatar versus Saudi Arabia piracy battle, former employees of Hermès appearing in court for counterfeiting, and much more. Read more here
After the IP Office of Singapore (IPOS) successfully settled its first trademark dispute using virtual mediation, and with WIPO now offering free IP mediation services until the end of August, we asked whether virtual mediation could be the alternative dispute resolution of the future. Read more here
In an extract taken from an upcoming WTR 84 feature, director of the IPOS hearings and mediation department Mark Lim explained how the office has been instrumental in developing Singapore into a global IP dispute resolution hub that is attractive to foreign businesses. Read more here
Booking.com celebrated a significant win this week when the US Supreme Court rejected the USPTO's 'sweeping rule' that the combination of a generic word and '.com' is automatically generic. According to one legal expert, the decision confirms that "the consumer is king when it comes to brand names". Read more here
Wednesday 1 July
With the Indian authorities making a renewed effort to hold the right people accountable for IP infringement, we published an extract from an upcoming feature on brand protection in India, offering three ways in which brand owners and the government can work together to combat counterfeiting. Read more here
Cambodia is fast becoming an important market. Speaking with local practitioners, WTR highlighted the factors to consider before engaging a Cambodian firm, either directly or to conduct work on behalf of clients. Read more here
WTR vocalised some of the industry's immediate responses to the US Supreme Court opinion in USPTO v Booking․com, with views ranging from "a victory for any brand owner" to "extremely disappointing". Read more here
In a guest analysis, Gabriela Salinas, global managing director of the Brand Finance Institute, presented the essential findings of a new paper exploring the ways in which diversity and inclusion activities can affect brand strength and perception. Read more here
Thursday 2 July
As the novel coronavirus epidemic continues to spread across the globe, we reported on the latest measures that national IP offices have launched in response. Read more here
Cesare Galli of IP Law Galli explained why a dynamic injunction order issued by Italy's Court of Bologna could be vital to rights holders. Read more here
Despite USPTO restrictions, cannabis brands are thriving. We asked how long federal trademark legislation will lag behind this rapidly growing market. Read more here
Experts from Winterfeldt IP Group presented the key takeaways from ICANN 68, including those on issues related to rights protection, Domain Name System abuse and WHOIS. Read more here
We introduced a new WTR poll, asking readers whether non-legal trademark services suppliers are delivering what you need. Read more and complete the poll here
Friday 3 July
The UK High Court decision to give both parties permission to appeal in Sky v Skykick  has kept the long-running dispute alive, with the appropriate ramifications for partial bad-faith filings effectively still on the table. Read more here
A new trademark law in Cyprus, Burger King trolling McDonald's (again), Uber looking to bolster its food delivery unit, China approving 33 IP centres, and much more featured in our Friday news digest. Read more here
WTR's analysis of this year's CNBC Disrupter 50 list revealed that trademark strategy is an early focus of the world's top disruptors, with Didi, Coupang and Airbnb among the busiest filers. Read more here
As opportunists look to cash in on alleged cures for covid-19, we spoke to IP practitioners in India about the controversy surrounding Coronil and why applications for the name may be hard to fight at the Indian registry. Read more here
WTR presented insights from INTA on the association's digital transformation strategy, plans for this year's combined Annual and Leadership Meeting, and how virtual offerings may play into future association events – including San Diego 2021. Read more here
Saturday 4 July
In the latest edition of our series delving into WTR's unrivalled archive of trademark content, we headed back to the first issue of WTR magazine – proving that the more things change, the more they remain the same. Read more here