Booking.com heads to Supreme Court, Kylie Jenner denies cease and desist, and new look CPA: news digest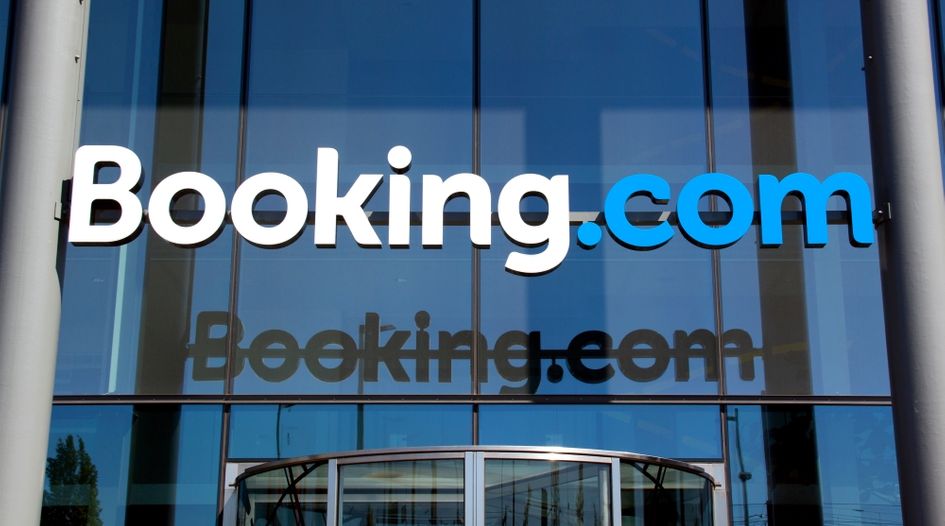 Every Tuesday and Friday, WTR presents a round-up of news, developments and insights from across the trademark sphere. In our latest edition, we look at another record-breaking Singles' Day for Alibaba, VDM Alloys fighting legal action from VDM Metals, the 'trademark rumour mill' receiving criticism, a Taiwanese trademark overturned for adidas similarity, and much more. Coverage this time from Trevor Little (TL), Bridget Diakun (BD), Jonathan Walfisz (JW)  and Tim Lince (TJL).
Market radar:
CPA announces reorganisation – Following the merger and integration with ipan/Delegate Group (which closed in May 2019), CPA Global has announced that it will now operate as two core business divisions – Software and Tech-Enabled Services – which it states will harness the expertise and product offerings of the newly-combined businesses, and ensure the group is organised to best meet the needs of its growing international customer base. Simon Webster, group chief executive of CPA Global, will take the additional interim role of divisional CEO of software, while Gordon Samson (COO) will become divisional CEO of the tech-enabled services division. Webster states: "We see a future where the ideas that change the world are never constrained by the IP machinery that manages them. We call this Frictionless IP – which means helping businesses make better, more informed decisions about their IP and providing seamless, integrated task execution so that when decisions are made - value can be realised efficiently and effectively. This ambition is the foundation of our business, informing our corporate strategy, products and services, culture and, fundamentally, the merger with ipan/Delegate." (TL)
DA swoops on falsely labelled 'Made in the USA' products – A criminal complaint unsealed in federal court in Brooklyn last week charged surveillance and security equipment company Aventura Technologies, and seven current and former employees, with selling Chinese-made equipment with known cybersecurity vulnerability to government and private customers while falsely representing that the equipment was made in the United States. A release from the US Attorney's Office for the Eastern District of New York, alleges that the company has generated more than $88 million in sales revenue since November 2010, with the charged scheme has been ongoing since 2006. The arrests came in the run-up to Veteran's Day (at a time of heightened sensitivity with respect to potential Chinese surveillance), with district attorney Richard P Donoghue stating: "As alleged, the defendants falsely claimed for years that their surveillance and security equipment was manufactured on Long Island, padding their pockets with money from lucrative contracts without regard for the risk to our country's national security posed by secretly peddling made-in-China electronics with known cyber vulnerabilities. With today's arrests, the defendants' brazen deceptions and fraud schemes have been exposed, and they will face serious consequences for slapping phony 'Made in the USA.' labels on products that our armed forces and other sensitive government facilities depended upon." (TL)
US CBP makes mass counterfeit haul – US Customs and Border Protection (CBP) has announced the seizure of counterfeit goods at Washington Dulles International Airport. The seized products would have had a retail price of over $2 million if authentic. The shipment, that arrived in 18 boxes from China at the end of September, was meant to be sent off to Flushing, New York. Inside the air cargo were 2,601 coin purses, 459 purses and 3 backpacks. The brands affected were Louis Vuitton, Gucci, Chanel, Dior, Prada and Hermes. CBP officers worked with their counterparts from the Consumer Products and Mass Merchandising Centers for Excellence and Expertise to seize and verify the shipment. (BD)
Another record breaking year for Alibaba's Singles' Day – This year Alibaba's Singles' Day surpassed $30 billion in sales during a 16.5 hour trading period. The firm claims that it achieved $1 billion in just over 1 minute and reached $12.01 billion within the first hour. When the online shopping event first launched in 2009 there were just 27 merchants on board, and this year over 200,000 brands participated. Although there were fears that US brands would be shunned during the sale, the US was the second country by gross merchandise value (GMV) in terms of countries selling to China. This does not necessarily indicate that Chinese consumers did not boycott American brands, as there has been no comparison to last year nor is the GMV amount actually listed. (BD)
Legal radar:
Taiwanese trademark overturned for adidas similarity – Singapore's High Court has overturned a decision allowing a Taiwanese manufacturer to register a trademark in Singapore, reports the Straits Times. Lutong Enterprise Corp's mark was found to be too similar to adidas' famous three stripe logo. Lutong's mark was three sloping lines in an inverted pyramid with a circle at one end. Previously, principal assistant of trademarks, See Tho Sok Yee found that adidas' mark resembled a pyramid, and Lutong's a shuttlecock. In the High Court appeal, Judge Lim ruled the marks were both comprised of three trapezoids of staggering heights in the shape of a triangle and noted that both companies sold goods that are similar, if not identical. (JW)
SCOTUS to hear Booking.com trademark case – The USPTO will argue against the trademark registration of Booking.com before the Supreme Court of the United States (SCOTUS). A 4th Circuit court previously allowed the registration of the trademark in 2011 and 2012 for the Dutch travel reservation company. The USPTO argues that 'booking' is too generic to be registerable for their services and that adding '.com' to the word does not render it distinctive. Similarly rejected registrations include 'hotels.com', 'mattress.com' and 'lawyers.com'. Fighting their case, Booking Holdings Inc appealed with a survey showing 74% of consumers identified Booking.com as a brand name. (JW)
Seventh Circuit changes trademark attorney fees to reflect patent standard – The US Seventh Circuit Court of Appeals has changed its standard for awarding attorney's fees in trademark cases, reports Bloomberg. Now, fees will be paid according to the "exceptional case" standard applied in patent cases. Typically, fees have been awarded in trademark cases only when an "abuse of process" has been observed. This ruling relaxes the standard applied and will no doubt lead to more attorney's fees being awarded in trademark cases in the Seventh Circuit. (JW)
VDM Alloys fights legal action from VDM Metals with a new suit – VDM Allows BV has filed a trade name infringement suit against Thyssenkrup and VDM Metals International GmbH. The Dutch company VDM Alloys has produced metal powders since 2008, while the German VDM Metals which was previously owned by Thyssenkrup has been working in manufacturing since the 1930s. VDM Metals originally engaged the Dutch company with legal action and sought out a settlement. VDM Allows, however, finding this settlement to be unsuitable has now countersued, reports tct magazine. (JW)
Media watch:
Anti-Kardashian trademark tweet goes viral, and receives denial – Over the weekend, a tweet from a UK-based writer accusing the Kardashians of being "pure scum" has gone viral following reports that Kylie Jenner sent a cease-and-desist letter in relation to her RISE AND SHINE trademark. "Kylie Jenner is a literal 22 year old billionaire putting working-class families out of their jobs because she had the money to trademark 'rise and shine'," the tweet states. "This is how billionaires make their wealth. Billionaires are scum. Stop defending them." It followed a report from East Coast Renaisance claiming that a family business had been issued a lawsuit due to a 'rise and shine' shirt it has been selling since 2017. But days after the report emerged, Kylie Jenner actually stepped in, replying to the tweet that it was "lies", and tweeting on her own account: "Guys, please don't believe everything you read. I have not sent any Rise and Shine cease and desist letters. Rise and Shine was an unexpected moment. I had a lot of fun with it, and I have laughed so hard seeing everyone's memes since the video came out a few weeks ago. There are no lawsuits, no cease and desist letters." Of course, in theory, Jenner will need to enforce any 'rise and shine' related trademark or risk losing it – so such cease and desist could become reality in the future. For now, though, debate will continue about the merits of Jenner's trademark application. (TJL)
Trademark rumour mill criticised – Over on videogame publication Polygon, Morrison Rothman founding partner Ryan Morrison – referred to as the 'video game attorney' on social media – has hit back at outlets that base news stories on trademark filings. It followed reporting on Electronic Arts abandoning a trademark for the term SKATE, which seemed to suggest a much-hoped video game sequel would definitely not happen (it turns out that EA still has another registered trademark for the term). "99 times out of a 100, you're dealing with a publisher or a major company that has in-house legal teams that are on monthly retainers that are just sitting there bored all day," Ryan stated in the article, adding: "They're sending takedowns, they're threatening clones on the app stores, but part of it also is filing trademarks for everything and anything they can possibly conceive or come up with, because why not? There's no downside to doing it." He further claimed that reports on abandoned trademarks meaning all rights are lost is "irresponsible" and could "cause so many problems", noting: "They still have common law rights and protections, unless they are expressly abandoning the mark and putting out a news release saying 'We no longer claim ownership to the word 'Skate'. Everything is not some tell or tip of the hand – just because lawyers are making maneuvers means nothing for the business side." The article is a powerful argument against news articles claim to reveal business plans based solely on new trademark filings. Nonetheless, such speculative articles will continue. (TJL)
Domain Radar:
ICANN's 73rd meeting to take place in Puerto Rico – ICANN will hold it's 73rd public meeting at the Puerto Rico Convention Center in San Juan from 5-10 March 2022, reports Domain Incite. This is the third time ICANN has visited Puerto Rico and the same venue visited in March last year. ICANN 57 was also originally scheduled to take place in Puerto Rico in 2016, but was moved to India because of the Zika virus. 2020's schedule of meetings is currently Cancún, Kuala Lumpur and Hamburg. (JW)
On the move:
Rouse appoints dispute resolution head – Rouse has announced the appointment of Doug Clark as global head of dispute resolution. A litigation expert with over 25 years' IP litigation and commercial law experience in China, Clark will be based in Rouse's Hong Kong and Shenzhen offices, commencing January 2020. He will lead the company's dispute resolution practice, with particular focus on multinational cross border disputes and the development of Rouse's IP arbitration practice. He will also form a part of Rouse's strategic IP consultancy offering globally, Rachel Tan, general manager of Rouse Hong Kong, commented: "We are thrilled to have Doug join our Hong Kong office. Doug is a leading light in the China IP industry and embodies the same pioneering spirit we have at Rouse. We can't wait to work alongside him and for our clients to experience the depth and breadth of his unrivalled expertise". (TL)
Neal Gerber Eisenberg strengthens litigation bench – Timothy M Nitsch has joined Neal Gerber Eisenberg as a partner and litigator within the firm's IP practice, according to a press release on the firm's website. Nitsch handles both prosecution and enforcement matters relating to patents. He specialises in internet-based software, cellular and telecommunications devices, electronic medical devices, automation hardware and software, cellular charging devices, and database analytic software. Nitsch joins the firm from Freeborn & Peters where he was an IP litigation partner and also served as co-chair of the IP litigation practice group. (BD)
And finally...
Managing Trademark Assets returns to London – Following the success of this year's event, WTR's  Managing Trademark Assets Europe will be returning to London on 28 January 2020. The event provides an opportunity for attendees to hear best practice and insight from leading in-house counsel from the world's biggest brands as they discuss their approaches to critical areas, as well as share their own insights with peers and colleagues. For the upcoming event we are also increasing the interactive nature of the programme, introducing informal, small-group discussions on dispute resolution scenarios - allowing participants to workshop possible responses with their peers and colleagues. Among the other areas to be explored are budget management, dispute negotiation tactics, best practices around diversity and team building, and how to fight counterfeits on a finite budget. The current registration rate for the event is £395 (excluding VAT). To sign up to attend Managing Trademark Assets Europe, click here. (TL)