Beyoncé prevails; brand licensing increase; counterfeits and organised crime – news digest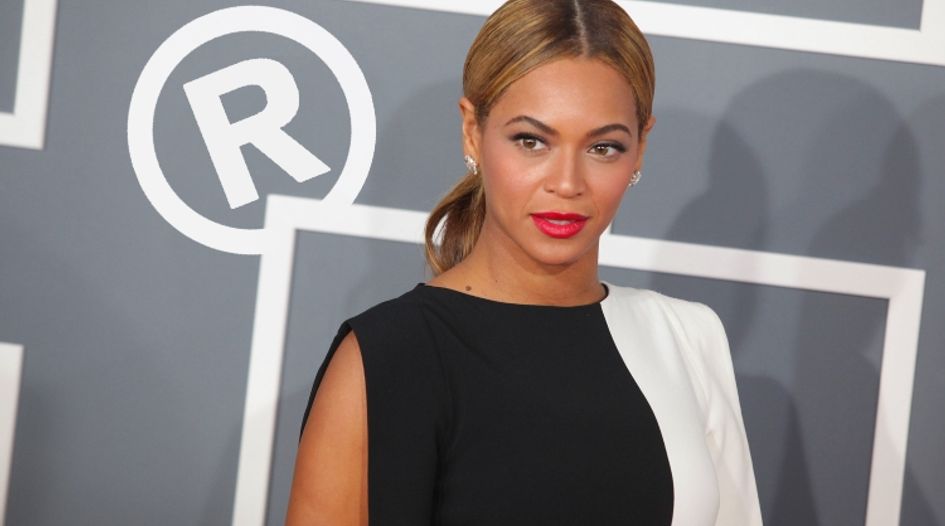 Every Tuesday and Friday, WTR presents a round-up of news, developments and insights from across the trademark sphere. In our latest round-up, we look at the latest Redskins name development, a new Diageo announcement showing further commitment to sustainability, the UKIPO advertising for examiner roles, a children's book on IP to be released, and much more. Coverage this time from Trevor Little (TL), Bridget Diakun (BD), Joyce Ng (JN), Jonathan Walfisz (JW) and Tim Lince (TJL).
Market radar:
Pre-pandemic, brand licensing was on the up – Licensing International's 2020 Global Licensing Industry Study has revealed that global sales revenue of licensed merchandise and services grew to $292.8 billion in 2019, a 4.5% increase over 2018. The growth is the largest percentage increase for the industry over the past six years. Of course, next year's report – which will reflect the impact of the covid-19 pandemic – may paint a different picture, but Licensing International opines that the 2019 data "shows that the licensing industry entered 2020 with a strong, productive, and profitable business model that bodes well for continued success as the world economy works its way out of the shockwave that interrupted commerce for all but essential goods". (TL)
New Diageo announcement shows commitment to sustainability – The world's biggest spirits maker announced on Monday that its Johnnie Walker scotch whisky will be available in paper bottles from early 2021, reports Reuters. Consumers are increasingly demanding that companies act sustainably and work proactively to protect the environment, and many are willing to pay a premium for brands that do so. Diageo's plastic-free bottle announcement is certainly a step in this direction, and it is even looking to share its new design with other (non-competing) businesses. The new bottle was born out of a partnership with venture management company Pilot Lite, and the pair have further launched a sustainable packaging company called Pulpex Ltd to develop the paper bottle and collaborate on R&D. Pulpex will also be developing branded paper bottles for non-direct competitors including Unilever and PepsiCo. These are all expected to come to market next year. Diageo, along with other big name consumer product companies, has set tangible targets to reduce and recycle their plastic in packaging, which is part of its commitments to the United Nations Sustainable Development Goals program. The launch of the Johnnie Walker plastic-free bottle will help improve Diageo's standing with consumers who value sustainability, and its additional efforts to assist other brands in reducing their plastic usage will further enhance their image as a corporate leader in this movement. (BD)
Battery JV turns to Anaqua to power operations – Innovation and intellectual property management solutions provider Anaqua has announced that a new Panasonic-Toyota automotive battery joint venture, Prime Planet Energy & Solutions (PPE&S), has selected its AQX platform to help manage its global IP portfolio. A release from the company notes that PPE&S will leverage AQX's workflows and templates as part of an effort to manage the joint venture's innovation and IP lifecycles on the Anaqua platform. Bob Romeo, CEO of Anaqua, said: "PPE&S has an important mission to develop next-generation automotive batteries that will enable the expansion of the use of electric vehicles and help create a cleaner environment. We are delighted to be working with them to support their innovation in this area." (TL)
US consumers 'trust brands more than the government' – A new survey has found that, with 2020 being shaped by covid-19 and protests over systemic racism, consumers in the United States are changing the way that they are interacting with brands. According to MediaPost, the survey (which was conducted by Suzy between 30 June and 1 July 2020) discovered that 38% of people "now trust brands more than they trust the government", with a significant proportion of respondents "feeling frustrated about government guidance" (with 48% feeling confused and 28% feeling angry). Other findings in the research include 71% of US consumers saying "technology is essential to their happiness" and 48% claiming that they are "struggling to stay mentally healthy" and 44% "struggling to stay physically healthy". (TJL)
Legal radar:
Beyoncé wins Blue Ivy Carter trademark for daughter – American pop singer Beyoncé has emerged victorious in her trademark bid for her daughter's name, BLUE IVY CARTER, in 14 classes (including bags, print media, entertainment services and baby consumer products). Morales, owner of event planning company Blue Ivy Events, had registered BLUE IVY with the USPTO in 2012, but filed a notice of opposition claiming that Beyoncé did not have a bona fide intention to use the mark in commerce. She also claimed that the mark will cause consumer confusion. The Trademark Trial and Appeal Board (TTAB) rejected these claims, stating that "the goods and services are not identical" and there is "no evidence suggesting they are related". (JN)
Office radar:
(For more of the latest coronavirus-related updates from national IP offices, please read our dedicated article which is being continuously updated)
UKIPO advertises trademark examiner roles – The UK's IP office is looking to hire 10 trademark examiners based in Newport, according to a LinkedIn post. It seems that the office is as busy as ever despite the crisis caused by the pandemic, which should come as a relief to many practitioners. Our latest data focused piece, up later today, takes a deep-dive in the UK's trademark landscape, shedding light into recent filing trends as well as identifying the top corporate and firm filers, and much more. (BD)
Media Watch:
Redskins alternative name filer offers marks for free to NFL – After the National Football League (NFL) team decided to drop its offensive 'Redskins' name this week, Martin McCaulay – who has applied for a number of alternative team names – has come forward to say that he's not been trying to exploit the team, reports CBS. Instead, McCaulay, who has filed for names such as the Washington Red Wolves, Washington Redtails, Washington Monuments, Washington Americans and Washington Veterans, claims he wants to "give them to the NFL for free to facilitate the name change". McCauley has filed multiple trademark applications over the course of six years and even sold merchandise with the brand names through his own website. Yet, he insists that he is more than happy for the NFL to take one of the names, provided they speak out soon. A recent tweet said: "I think ten days of offering to give the NFL my trademarks for free is enough. My new answer will be something vague like I never expected anything but I will entertain any offer they want to make." (JW)
Corsearch discusses IP counterfeiting's connection to organised crime – In a blog post on the Corsearch website, president of brand protection Daniel Bennett hqs discussed how counterfeiting is far from a "victimless crime". Bennett explains that organised crime gangs (OCGs) benefit from IP crime through "support pathways" and "parallel pathways". Some OCGs are using IP crime to support the actions of other serious crimes such as narcotics and terrorism, while other OCGs are relying on parallel pathways to commit acts of counterfeits alongside activities like drug smuggling. (JW)
Children's book on IP to be released – A children's book detailing the wonderful world of intellectual property will be released by Scarlet Oak Press. 'Do You Draw Pictures?: A Little Gavels Guide to Intellectual Property', written by Becki Lee, counsel for Seyfarth and illustrated by Walter Jackowski will teach children how to protect their ideas whether they're chemical compounds or crayon composition. The book is available for pre-order and expected to be released on 1 October 2020. (JW)
Content creator unboxes 'most expensive fake sneakers' – YouTube creator ToNYD2WiLD – who has over 600,000 subscribers on the video platform – posted a video this week wherein he unboxes a counterfeit pair of Nike sneakers known to be 'the world's most expensive fakes'. In the video, the creator discovers the fakes are packaged in a large tin branded as a Ben & Jerry's tub, with the sneakers said to be near-indistinguishable from the legitimate 'Ben & Jerry x Nike SB Dunk Low Chunky Dunky' footwear (a collaboration that released earlier this year). "Don't fall for the funk, keep your head up," ToNYD2WiLD warned at the end of the video. "There are fake dunks out there that are identical to the real ones." (TJL)
On the move:
Paul Maeyaert leaves Altius to go 'fencing' – Paul Maeyaert has left Altius, after almost two decades at the outfit, to co-found a new IP boutique with Jeroen Muyldermans. Maeyaert  notes that the name of the firm, Fencer, "refers to the 'fences' that are built to protect clients' creations and, if necessary, to assist them in enforcing their IP rights as a true 'fencer'". The firm offers a range of legal services in the IP, media & advertising, and distribution spheres, as well as related areas of law. We hope that our paths will cross again in the future. Joining Maeyaert and Muyldermans are associates Andreas Reygaert and Caro Van Wichelen. (TL)
Armstrong Teasdale bolsters trademark practice – Renee M Reuter has joined Armstrong Teasdale's intellectual property practice group in St Louis as senior counsel. Reuter has a broad practice that focuses on trademark law. She advises clients on trademark, copyright and domain name matters, helping with the selection of new marks as well as developing registration, renewal and enforcement strategies. Reuter also has experience in licensing and leading due diligence of IP assets during M&A deals. She has extensive in-house experience having served as the first in-house IP attorney at a large car rental company. Reuter was in this role for over 20 years, and aside from leading protection efforts for the company's trademark, patent, copyright and domain name portfolios, she also led on trademark licensing matters, and managed trademark litigation and opposition matters, among other things. (BD)
Forresters adds IP partner in London office – Forresters has appointed Rupert Knights to partner within its London office. Knights is a UK chartered patent attorney and European patent attorney who specialises in the drafting and prosecution of patent applications, both on a domestic and international level. He is also experienced in opposition and appeal proceedings before the European Patent Office. (BD)
Stout expands advisory firm with IP practice – Stout has announced the addition of an Intellectual Property Advisory & Transactions practice to its offering. The firm now claims to have the "only fully integrated team of investment bankers, valuation and dispute experts, attorneys, and technical experts with the ability to execute a full spectrum of IP services required by IP-rich technology companies and special situations investors." The practice will be led by managing director Mitch Rosenfeld who has over 30 years of patent experience. He will be joined by senior vice president Supreet Saini and vice presidents Lyubomir Uzunov and Alda Hanjalic. (JW)
And finally...
How WTR is connecting trademark leaders this October – WTR is delighted to unveil WTR Connect, a series of high-level online events taking place across two weeks in October, with in-depth sessions timed to accommodate participation from around the world. The ground-breaking digital concept offers a series of individual interactive digital sessions organised around major themes. Comprised of a series of hubs, each session is designed to facilitate discussion, benchmarking and the sharing of best practice around key topic areas and challenges facing trademark and brand leaders. Each day will start with a keynote address from a major industry figure. This will be followed by live breakout discussions lasting for a maximum of 60 minutes. These will be in a variety of formats including masterclasses, open discussion forums, solution rooms and closed-door, invite-only boardrooms. To find out more and to secure your place at WTR Connect, click here.