Ben & Jerry's gets political; Brazil to decide on iPhone mark; another Amazon anti-counterfeiting measure – news digest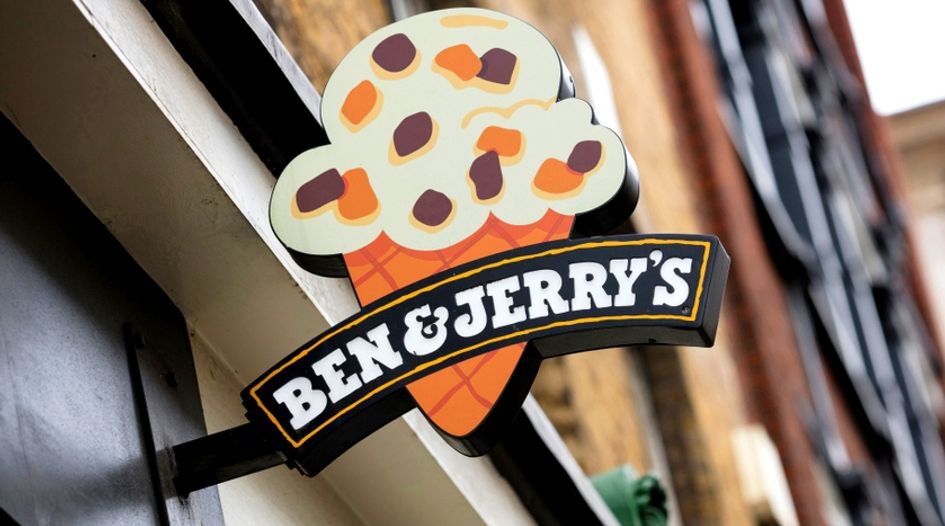 Every Tuesday and Friday, WTR presents a round-up of news, developments and insights from across the trademark sphere. In our latest round-up, we look at the Saudi Authority for Intellectual Property looking to regulate its IP industry, Corona ranked the world's most expensive beer brand, Disney ditching the Fox brand name, Instagram's new Reels brand facing a trademark lawsuit, and much more. Coverage this time from Trevor Little (TL), Bridget Diakun (BD), Joyce Ng (JN), Jonathan Walfisz (JW) and Tim Lince (TJL).
Market radar:
SAIP looks to regulate the IP industry – The Saudi Authority for Intellectual Property (SAIP) is currently inviting views on a draft regulation for licensing the intellectual property business, reports Arab News. The new regulation would allow entities to present intellectual property cases before the authority on behalf of their clients – one aim of the move being to increase the number of qualified intellectual property agents, and oversee their activities. The closing date for submissions and comments is 23 August. (TL)
Stilted negotiations due to GIs – On WTR we have written at length about how geographical indications and protected designation of origin have caused challenges in a range of recent trade deal talks – for instance in Brexit negotiations between the UK and European Union, as well as the  US-Mexico-Canada Agreement. It is with a sense of déjà vu, then, that this week GIs hit the headlines for erecting a roadblock in another set of trade negotiations, this time between the UK and Japan. The BBC reports that progress on the deal has slowed after International Trade Secretary Liz Truss requested better terms for British blue cheeses. The Financial Times contends that the move may be a symbolic one, sales of blue cheese to Japan from the UK amounting to only £102,000 last year. However, itsuggests the demands are an effort to claim a more favourable deal than the one the EU secured with Japan last year. The stand-off is unlikely to scupper the deal but it illustrates how GIs remain a political hot potato. (TL)
Another cheesy decision – Staying in the world of cheeses, The Consortium for Common Food Names (CCFN) and a coalition of US dairy stakeholders have prevailed in their  opposition to efforts by French and Swiss gruyere associations to trademark the term "gruyere" in the United States. The US Patent and Trademark Office's (USPTO) Trademark Trial and Appeal Board rejected that application finding that the term gruyere is a generic style of cheese. CCFN Executive Director Jaime Castaneda declared: ""This is a victory for consumers as it preserves a variety of choices for shoppers in the cheese case by safeguarding a term that has been used by cheesemakers outside of Europe for many years. We support the rule of law, which clearly guided the USPTO in making this decision." (TL)
China's Jilin province has invested nearly Rmb6 million in IPR education in schools – To promote intellectual property education in primary and secondary schools, the Jilin Intellectual Property Office has invested nearly Rmb6 million (about $864,000) in an outreach project since 2016. By June this year, there were 103 province-level pilot primary and secondary schools for IP education, and another 99 model schools. The office strongly believes in encouraging a comprehensive understanding of IP in youths, and thus takes the lead in guiding educational institutions in their IP curriculum. (JN)
Corona most valuable beer brand, despite coronavirus – New research from Brand Finance has found that Corona is the most valuable beer brand in the world, "despite sales in China declining in the first half of the year due to lockdown and the unfortunate name clash with the coronavirus". According to Drinks International, the Corona brand is worth upwards of $8.1 billion. Elsewhere in its alcohol brand value report, Chinese spirit brands "continue to dominate the top positions", with Moutai ($39.3 billion brand value), Wuliangye ($20.9 billion) and Yanghe ($7.7 billion) leading the list – although Irish brand Baileys was name the fastest growing spirits brand by value, with 105% growth in the past 12 months. In the wine sector, Moët et Chandon is the most valuable brand, with a value of $1.4 billion. (TJL)
Disney ditches Fox – One of the most recognised brands in the entertainment field, 20th Century Fox, has been dropped by its new owner, Disney. According to CNN, Disney confirmed this week that it would be rebranding the TV studio from "20th Century Fox Television" to "20th Television" – therefore cutting both 'Century' and 'Fox'. It's notable that, despite the words being ditched, the iconic logo and 'spotlights' title will remain. In the statement announcing the rebrand, Disney's TV studios president, Craig Hunegs, said: "Our new studio names and logos mark a new day for ABC Signature, 20th Television and Touchstone Television while honoring their rich histories and the creative power of The Walt Disney Company." (TJL)
Legal radar:
Amazon teams up with KF Beauty for new anti-counterfeiting action – This week we reported on the extension of Amazon's Project Zero to seven new countries. Days later came news that the company Amazon and KF Beauty had jointly filed a lawsuit against four companies and 16 individuals for allegedly counterfeiting KF Beauty's WUNDER2 beauty products– and offering the infringing products for sale in Amazon's stores, in violation of Amazon's policies and KF Beauty's intellectual property rights and various trademarks. The lawsuit was filed in the United States District Court for the Western District of Washington and alleges the defendants conspired and operated in concert with each other to counterfeit KF Beauty's products. If the defendants are found liable and a judgement is collected, KF Beauty will receive the proceeds, while Amazon states that It has refunded the purchases of all customers who received counterfeit KF Beauty products. This litigation follows the recent  joint lawsuit with Maison Valentino against counterfeiters of Valentino's Valentino Garavani Rockstud Shoes, who offered the infringing products for sale in violation of Amazon's policies and Valentino's intellectual property rights.In a statement, KF Beauty CEO Agnes Hjelmer said: "Our closely monitored and regulated processes – from product development to manufacturing to distribution – are put in place to ensure customers receive carefully controlled products that meet the highest standards. We greatly appreciate our close relationship with Amazon as a responsible trading partner, and their support in this matter has allowed KF Beauty to protect our WUNDER2 brand, our products and our joint customers, delivering on our promise of putting our customers first." (TL)
Château Lafite Rothschild Winery wins out in Beijing court – The Beijing Intellectual Property Court has awarded Château Lafite Rothschild 5 million RMB in a trademark infringement case against Huailai Lishihongya Company, reports National Law Review. Lishihongya is a real estate development company that was using the trademark CHATEAU LAFITE on the gates of its complexes and support facilities, as well as in its marketing material. Rothschild has registered trademarks in China for both LAFITE and 拉菲, the brand's Chinese translation. The court duly found that Lishihongya had infringed upon Rothschild's well-known trademarks and awarded the company damages as well as ordered the defendants to publish a public apology. (JW)
Brazil's supreme court to decide on iPhone trademark – The Supreme Court in Brazil will assess a long-standing dispute between Apple and IGB Electrônica over the 'iPhone' trademark. In March 2000, seven years before Apple launched its flagship smartphone, IGB submitted an application for IPHONE to the Brazilian Institute of Intellectual Property (INPI) and started producing the device in a joint venture with Nokia before selling it to them for $416 million. Despite the application in 2000, the mark was only granted in 2008, albeit with retroactive protections. Apple argues that the mark should not have been granted as at that point, their product was already on the market. (JW)
Instagram's Reels versus ReelzChannel – The Hollywood Reporter has reported on a trademark dispute between ReelzChannel and Instagram's new short-video platform Reels. It is claimed that ReelzChannel claims that Reels infringes on its longstanding trademark, and states in its complaint: "Unless stopped, Facebook's and Instagram's pervasive use of 'Reels' will completely swamp the distinctive brand identity that Plaintiffs have built up for their own, pre-existing REELZ media services." The company is therefore suing for trademark infringement, trademark dilution and unfair competition – and seeks an injunction to ban both Instagram and its owner Facebook from using the term Reels for its new platform. (TJL)
Media Watch:
UK politicians get in argument with an ice cream brand – For the past few years, WTR has written extensively about the opportunities and risks of brands voicing political views to its customer base. For some companies – like Starbucks and Chick-fil-A – it is a key part of their brand identity.  For others, they prefer to stay out of the fray, but sometimes get pulled into the political arena through no choice of their own (as happened with brands including Skittles and TicTacs at the 2016 US Presidential Election). This week, one brand definitely chose to get into politics – and ended up in an argument with a prominent British politician. Earlier this week, in a series of tweets, Ben & Jerry's urged the UK government to show more "humanity" when it comes to the dangerous crossing of migrants from France to the UK. "We think the real crisis is our lack of humanity for people fleeing war, climate change and torture," the ice cream brand stated, while adding various links to news articles about the situation. "Let's remember we're all human and have the same rights to life regardless of the country we happen to have been born in." First to respond was UK MP James Cleverly, who didn't address any specific points made by Ben & Jerrys, but did attack the brand's product: "Can I have a large scoop of statistically inaccurate virtue signalling with my grossly overpriced ice cream please." That was followed by a reported response from UK home secretary Priti Patel, who again decided to criticise the brand's ice-cream as "overpriced junk food" rather than respond to the points made in the tweets. Ultimately, Ben & Jerry's certainly placed itself under the spotlight of British politics with its Twitter thread – as BBC political correspondent Chris Mason says, the move had "obvious risks" but ultimately got people talking about the brand: "In a space that revels in the pithy, binary and divisive, to proclaim is to pick a side - and so potentially irritate a sizeable chunk of your customers. So why do it? To stand up for something you believe in, sure - but also to act as a brand multiplier, to get people talking about you and your stuff." (TJL)
On the move:
Litigation veterans launch new boutique – Three litigators have formed a new boutique, Cadwell Clonts & Reeder, to support a range of business sectors in commercial disputes, intellectual property matters, and corporate transactions. Kevin Cadwell was previously a partner with Baker Botts in California and Texas, but has now teamed up with David Clonts and Michael Reeder, who both previously worked at Akin Gump Strauss Hauer & Feld to launch the new firm. Caldwell states: "Companies face unprecedented challenges and uncertainties today. We team with clients to craft and implement creative solutions that further their business and legal goals.  And we deliver results, with the personalised attention and customised financial arrangements that large law firms find difficult to provide." (TL)
And finally...
How WTR is connecting trademark leaders this October – WTR recently unveiled the first  participants for WTR Connect, a series of high-level online events taking place across two weeks in October. Experts from companies including Abercrombie & Fitch, Burberry, Novartis, Starbucks, Under Armour and Walmart joining the roster, with Christian Archambeau, executive director at the EUIPO, confirmed to deliver a keynote. The ground-breaking digital concept offers a series of individual interactive digital sessions organised around major themes. Comprised of a series of hubs, each session is designed to facilitate discussion, benchmarking and the sharing of best practice around key topic areas and challenges facing trademark and brand leaders. Each day will start with a keynote address from a major industry figure. This will be followed by live breakout discussions lasting for a maximum of 60 minutes. These will be in a variety of formats including masterclasses, open discussion forums, solution rooms and closed-door, invite-only boardrooms. To find out more and to secure your place at WTR Connect, click here.