Azerbaijan pledges IP reforms, plain packaging in Singapore, and Ecuador plans mediation center: news round-up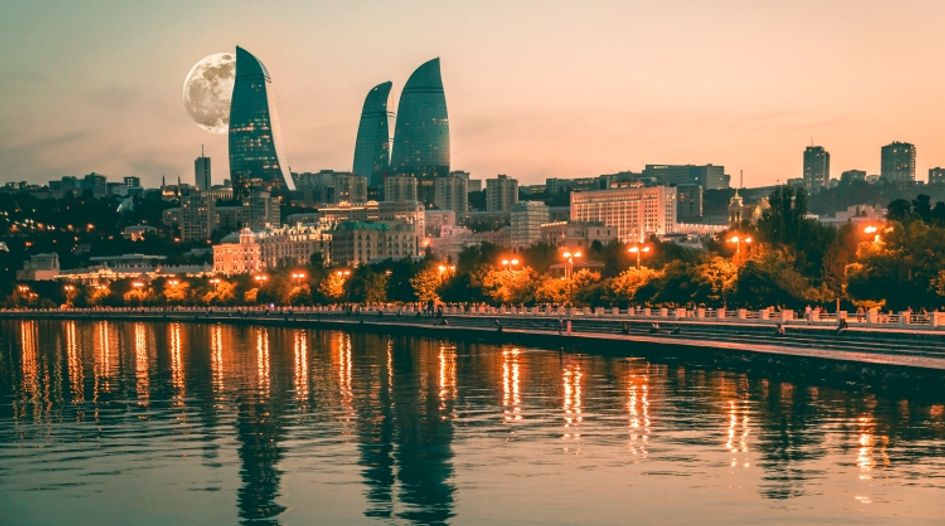 Every Tuesday and Friday, WTR presents a round-up of news, developments and insights from across the trademark sphere. In our latest edition, we look at the JPO offering a commemorative certificate for long-time rights holders, how counterfeiting is damaging India's economy, fashion brands stepping up their technology game, the seizure of fake Mercedes parts, a new director at the Tunisian IP Office, and much more. Coverage this time from Trevor Little (TL), Adam Houldsworth (AH), Bridget Diakun (BD) and Tim Lince (TJL).
Market radar:
Singapore to introduce plain packaging – According to media reports, Singapore may soon require tobacco products to be sold in plain packaging with graphic health warnings covering at least 75% of the packet. It follows an announcement from Singapore's Ministry of Health that it will introduce standardised packaging as part of the country's ongoing efforts for a tobacco-free society. The proposed measures will apply to all tobacco products, including cigarettes, cigars and roll-your-own products. All logos, colours, brand images and promotional information will need to be removed from tobacco packaging – with brand names allowed in standard format. The move was quickly commended by the World Health Organisation (WHO), who released a statement stating: "WHO recommends tobacco plain packaging as part of a comprehensive approach to tobacco control under the WHO Framework Convention on Tobacco Control. It reduces demand for tobacco products by reducing the attractiveness of tobacco products, restricting use of the pack as a form of advertising and promotion, limiting misleading packaging and increasing the effectiveness of health warnings." If passed, the move will see Singapore joining a growing list of countries that have introduced plain packaging on tobacco products. (TJL)
Fashion brands pairing with Google technology – An article published by Glossy showcases the benefit of Google's open policies regarding licensing of software, and how luxury fashion brands are taking advantage of partnerships with Google's voice assistant and smartwatch platform to grow their offerings in these areas. For example, Asos introduced a voice shopping assistant, Enki, earlier this month through Google Assistant, which enabled it access to a new range of consumers. Kate Spade and Louis Vuitton also use Google Wear OS for the creation of their smart watches. While Amazon offers a similar relationship to fashion brands, Apple seems less inclined to this type of integration. In the case of Google, both parties benefit from the relationship, and fashion brands are able to create unique tech-infused products which keep them ahead of the consumer market. However, trademark practitioners at such brands should be mindful of such moves – broadening such horizons may need an expansion of protected rights.  (BD)
Counterfeiting and smuggling damaging India's economy, say officials – Industrial growth, government revenue and employment in India have been adversely affected by illicit sales of counterfeits and smuggled goods, the country's Secretary for the Department of Legal Affairs commented yesterday. Speaking at anti-counterfeiting event called MASCRADE-2018, Suresh Chandra also emphasised the damage done to consumers who were being charged high prices for poor quality products, some of which pose safety risks. His comments were echoed by India's chairman of the Central Board of Indirect Taxes and Customs, who said that globalisation and technological development had created new opportunities for criminals to engage in activities that threatened national security. (AH)
London police join force with ICE HIS in the fight against fakes – According to a US Immigration and Customs Enforcement (ICE) news release, an agreement has been signed by the City of London Police (CoLP) to join the National Intellectual Property Rights Coordination Centre (IPR Centre). The purpose of this arrangement is to increase collaboration in anti-counterfeiting efforts, and the CoLP is the fifth international law enforcement agency to join; others include: the Mexican Revenue Service, Royal Canadian Mounted Police, Interpol and Europol. The pledge made by IPR Centre Director Alex Khu and CoLP Commissioner Ian Dyson is to 'combine resources to tackle the illegal importation and distribution of counterfeit goods that threaten the health and safety of consumers, wreak havoc on local and national economies, and fund criminal organisations involved in various illicit activities'. (BD)
Nearly $2 million of fake Mercedes parts seized in the US – The US Customs and Border Patrol (CBP) has seized a shipment of knock-off Mercedes Benz parts valued at $1.8 million in Philadelphia. Imported from China, it is said to have contained more than 5,100 automotive items including mirrors, fan blades, headlights, rear lamps and bumpers. It was originally intercepted in New Jersey in September, when CBP officers had suspicions about the quality, origin and destination of the parts; and it was officially seized on 17th October. (AH)
Legal radar:
US law creates new powers to tackle illicit drug imports – The SUPPORT for Patients and Communities Act, signed into US law last week, gives the Food and Drug Administration (FDA) new powers to stop imports of illegal drugs. It will now be easier for the agency to detain, refuse and destroy unlabellled and undeclared imported products found to contain active ingredients (or analogues of those ingredients) that are in FDA-approved medicines, said FDA commissioner Scott Gottlieb. "This new authority will allow us to much more quickly remove these potentially dangerous drug products from the supply chain."  SUPPORT will also require the US postal service to scan all packages arriving in the country and provide information relating to 70% of international packages (and 100% from China) by the end of 2018, rising to 100% of all packages by the end of 2020. The FDA will also be given extra powers to bring actions to prevent those convicted of importing illegal drugs from bringing products into the country, it has been reported. Above all, these measures are intended to help authorities tackle illicit imports of fentanyl, a synthetic opium found in many dangerous counterfeit medicines and responsible for large numbers of overdose deaths. (AH)
Azerbaijan pledges IP reforms – The government of Azerbaijan has pledged to carry out reforms in relation to intellectual property protection, according to the country's first deputy minister of transport, communications and high technologies, Ali Abdullayev. According to local media, the move will streamline processes, and comes a year after WIPO suggested it was considering opening an office there. "Azerbaijan has seen an increase in the protection level of IP  rights," Abdullayev expanded. "Last year, for example, the law was amended according to which information that violates intellectual property rights entered into the trademark register is prohibited." While it appears that significant strides still need to be taken, this announcement appears to be a positive one for impending IP improvements in Azerbaijan. (TJL)
Office radar:
TM5 meeting in Korea – Five of the leading IP offices in the world met in Seoul of this week for its annual meeting. The goal of the conference is to 'align the conventional trademark and industrial design systems with the fourth industrial revolution', as outlined by the Korea Herald. Meetings are being held from Thursday to Tuesday, and the attendants include the IP offices of Korea, Japan, China, the European Union and the United States, which together account for over 70% of the world's trademark and patent applications. A number of cooperative projects will be discussed, including 'USPTO's suggestion to facilitate overseas trademark registration by creating a common list of acceptable goods and services, and KIPO proposal on providing information on how TM5 members describe goods and services'. (BD)
New director at Tunisian IP Office – Tunisia's National Institute of Standardisation and Industrial Property (INNORPI) has announced the appointment of Riadh Soussi as its next managing director. As described on the registry's website, Soussi has worked a bulk of his career at Tunisia's Ministry of Industry in roles including head of service, deputy director, and director of support for innovation. He has experience in the fields of intellectual property, technology transfer, certification and standardization. He hopes to use his expertise in industrial strategies and the business ecosystem to "pursue the INNORPI's development at the national, regional and international levels and to improve its services". (TJL)
Ecuador to open IP mediation center – It was confirmed today that the Ecuador's National Service of Intellectual Rights (SENADI) has signed a pledge to open a mediation center dedicated to intellectual property issues. WIPO general director Francis Gurry met with SENADI head Santiago Cevallos to sign a memorandum of understanding in regards to the implementation of such a center. According to the registry, the center's objective will be for the "immediate solution of IP conflicts, avoiding the lengthening of the judicial processes with their high costs that sometimes take years without being able to be solved". The first step will be for WIPO to conduct training to mediations that will be part of the center. The move should be seen as a positive, both for legal practitioners on the ground and for brand owners who can use such a place to quickly – and hopefully amicably and at less cost – resolve IP disputes in the country. (TJL)
JPO offers up commemorative certificate for long-time rights holders – In a novel move, the Japanese IP Office (JPO) is offering certain registered trademark holders the opportunity for a memorial certificate that is designed to imitate the trademark registration card used in the Japanese Meiji era (which began in 1868). As described on the JPO's blog, the move corresponds to the 150th anniversary of the first Meiji period – and it is offered to rights holders who have held their trademark from that era (therefore, obtained before July 30 1912). Of course, the JPO reminds users that such a certificate – which looks handwritten but will be printed – are purely souvenirs and have no legal effect. But nonetheless, it's a fun, fitting initiative from the JPO to celebrate an anniversary and to recognise long-time domestic rights holders. (TJL)
On the move:
Gardner finds a new home – IP litigator Elizabeth Gardner has joined Robins Kaplan, with the press release stating that she is a welcome addition to the New York office, where she will focus on litigation involving patent and trade secret protected technology. (BD)
Friday catch-up:
Every Friday in our news round-up we will provide a quick rundown of the latest news, analysis and intelligence posted on World Trademark Review. Over the past week we:
At the beginning of the week, we looked at the ICANN board deciding that Amazon's application for the '.amazon' TLD should be moved from the 'will not proceed' designation, paving the way for future delegation of a string that has been in limbo for five years;
In our Tuesday round-up, we reported on stories including Singapore eyeing up fast-tracked IP litigation, Samsung hitting a snag with its GALAXY trademark, and report of fake Remembrance Day poppies;
We analysed Clarivate Analytics snapping up Australian company TrademarkVision, and how the move is fundamentally a trademark industry acquisition, the move could also open up access to new industries and customers;
Featured exclusive guest analysis from the president of ICANN's Intellectual Property Constituency, Brian J Winterfeldt, of the major talking points from last week's ICANN meeting in Barcelona;
Explored the possible IP implications of right-wing candidate Jair Bolsonaro's victory in Brazil's recent general election, including its potential to complicate the country's accession to the Madrid Protocol;
Provided insight into current brand valuation trends and the methodologies used by prominent valuation rankings;
And finally, we published an exclusive guest analysis on last week's IP Statistics for Decision Makers event in Spain, which saw trademarks take centre stage for the first time.
And finally…
Get the inside track on cost-effectively managing trademark portfolios – WTR is pleased to announce that Managing Trademark Assets Europe will be heading to London on 28 January 2019. The event will present cutting-edge strategies for the creation, protection and monetisation of strong brands, with attendees hearing senior in-house counsel across a range of industries discuss how best to manage risk, ensure continued brand protection coverage and communicate the value of brands to the business in a bid to secure multi-stakeholder support. Delegate places cost just £795 but registrants using the code ONLINEEB before 7 December can save £200 on this rate. Click here to register. (TL)