"Avoid the perception of requests falling into a black hole": how to build an effective relationship with marketing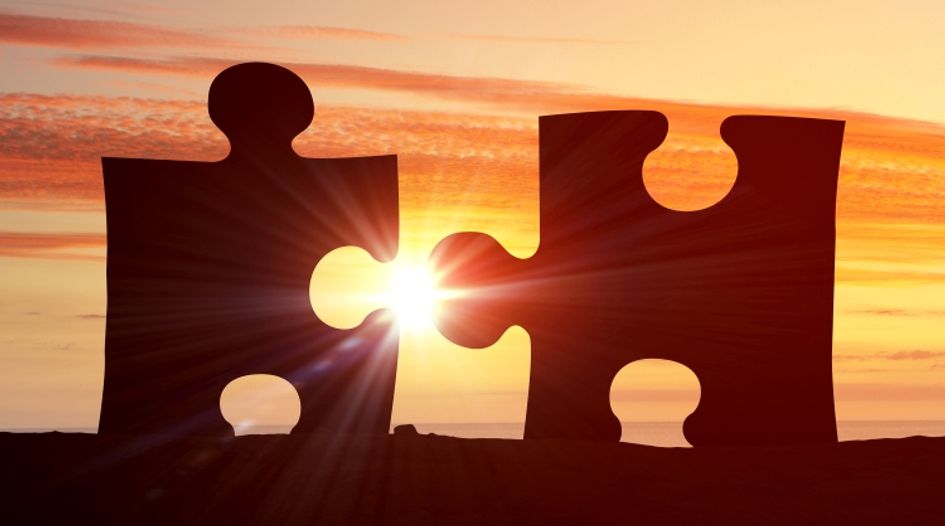 For many trademark counsel, less contact with marketing is becoming the norm
Pure Storage team share guidance on how to facilitate a collaborative environment
Naming committee, defining roles and encourage engagement recommended
The ongoing effort to facilitate a positive working relationship with marketing remains a key challenge for many trademark professionals. In exclusive insight published on WTR, in-house experts from Pure Storage Inc have laid out a blueprint for how to encourage buy-in and build a fruitful relationship with marketing colleagues – with the naming committee concept central to these endeavours.
In this year's Global Trademark Benchmarking Survey we polled in-house trademark counsel around the world. While the marketing/brand team was the internal department that respondents had the most interaction with (cited as such by 48% of in-house professionals), this was the lowest level for three years (compared with 61.3% in 2016 and 53.1% in 2017). The trend, then, appears to be towards less contact with marketing. Therefore, it was perhaps not a surprise that, when asked which department they would welcome increased support from, marketing led the way – cited by a fifth of respondents.
Against this backdrop, four in-house IP experts at Pure Storage Inc (Michael Moore, Michele Ardizzone, Joe Kucera, and Judy Shie) have shared practical insight into how they facilitate a collaborative relationship, observing: "Ultimately, it is the responsibility of the legal team to support and understand marketing's overall business goals."
Their full piece is currently available to WTR subscribers, with one recommendation being the establishment of a naming committee to clarify responsibilities and streamline what can often be the cause of the barriers between the two departments – legal saying 'no' to new product and services names. They note that, at outset, it is advisable to determine upfront who is the ultimate business owner responsible for the success of the product or service launch, and to have that executive decide on the final name. Ultimately, there needs to be one stakeholder makes the final naming call and is responsible for the outcome.
They expand: "A naming committee can filter through all name suggestions and possible variants, and screen for pre-existing marks or brands that may conflict with the proposed names. In fact, the naming committee can do most of the legwork by shortlisting three or so names for the business owner to decide from. To preserve privilege on the internal communication and decision-making process of the naming committee, an attorney should be part of the initial set-up of the committee, and all internal work by the committee should be performed at attorney direction and under the attorney's supervision."
That provides a forum in which decisions can be made, but in order to filter the right name suggestion to the committee in the first instance, the team suggests that legal and marketing work together to prepare clear guidelines around suggesting and approving names, as well as laying out clear gatekeeper roles and responsibilities. Additionally, a trademark clearance form linked to the company's IP management platform could be "crucial to tracking name suggestions, dispositions, filings, rankings and comments on names", meaning that "the output of the trademark IP management platform can then be screened and fed to the naming committee on a regular basis. This is to establish a formal review and follow-up process to ensure timely feedback to submitters and brand managers, and to avoid the perception of requests falling into a black hole".
However, collaboration should also take place outside this automated process, with legal and marketing working together to develop a pipeline of names. In this way, the legal team becomes a collaborative partner, offering both legal and reputational insight: "[For example, one] factor is where the name has a potentially embarrassing or unfortunate connotation as a slang word or phrase, or in other languages or areas; a famous example of this is the Chevy Nova automobile, whereby "no va" means "it won't go" in Spanish."
Such an approach – which combines formalised process with productive collaboration – would operate to clearly defined responsibilities, and should go some way to facilitating a robust relationship with marketing. Of course, sometimes saying 'no' is the only option, and in such instances, the Pure Storage team also recommends that negative news is communicated verbally where possible. They conclude: "Proper engagement and planning can help to avoid miscommunication and potential blame in the (unlikely) event of a marketing mishap."
The full article authored by the Pure Storage Inc team is available here.
Overcoming the marketing versus legal divide will be one of the focuses of the upcoming Managing Trademark Assets USA event, taking place in Chicago on 6 March 2019. One session will feature an interactive Q&A in which a senior creative executive will provide insight into how marketers view the trademark function and how the relationship can be win-win rather than zero-sum. Details of the event are available here.