Arrest over fake Tokyo 2020 medals; counterfeit lemons seized; Indonesia trademark rise – news digest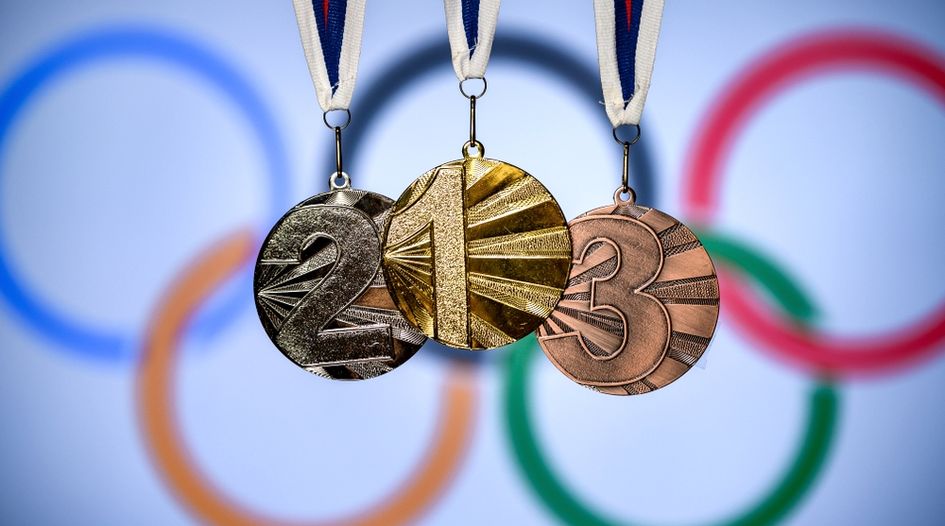 Every Tuesday and Friday, WTR presents a round-up of news, developments and insights from across the trademark sphere. In our latest round-up, we look at the Chinese government bringing live-streaming for IP services to Douyin (the Chinese version of TikTok), a shipment of counterfeit belts being seized in Louisville, a counterfeit ruling in Argentina during covid-19 crisis, the relationship between Yeti Data and Snowflake getting frosty, and much more. Coverage this time from Trevor Little (TL), Bridget Diakun (BD), Joyce Ng (JN), Jonathan Walfisz (JW) and Tim Lince (TJL).
Market radar:
Chinese government brings IP livestreaming to Douyin – Dongguan, a major manufacturing city in China, has opened the country's first center for IP livestreaming, which covers an area of nearly 2,000 square meters with 20 rooms for live broadcast. The project was jointly initiated by the Administration for Market Regulation (AMR) and Commerce Bureau, with the aim of providing one-stop IP services for innovators and market players, especially those in the city's key industrial sectors. On the day of its inauguration, the center attracted 14 companies that offer IP services to take part and make suggestions for IP livestreams. The center aims to hold at least three live broadcasts on IP every month – it had its first one yesterday on Douyin (the Chinese version of TikTok) yesterday, where made-in-Dongguan IP insurance and patented products were introduced. This is not the first time that the Dongguan government has taken to the internet to promote the city and its products. In April, it partnered with Pinduoduo, a Chinese e-commerce platform, to promote Dongguan-made consumer products, with the goal of achieving Rmb100 billion (around $14.4 billion) in online sales. (JN)
A belting counterfeits seizure – US Customs and Border Protection (CBP) officers in Louisville have seized a shipment of counterfeit Louis Vuitton Belts valued at nearly half a million dollars. The action, announced this week, saw officers seize a shipment of 216 counterfeit belts in a parcel arriving from Hong Kong and destined for Atlanta, Georgia. If the items were real the appraised total MSRP of the shipment was $453,600. Chief customs and border protection officer Brian Lick proclaimed: "CBP Officers in Louisville are committed to protecting the American consumer, the economy, and the facilitation of legitimate business. The sad reality is that counterfeiting is linked to crimes such as terrorism funding, human trafficking, and child labor." In stats accompanying the press release on the haul, the agency notes that, on a typical day in 2019, CBP officers seized $4.3 million worth of products with Intellectual Property Rights violations. (TL)
When life gives you lemons, make.. counterfeits? – Produce Report this week carried a story focused on a seizure of counterfeit lemons by customs officers at Shenzhen's Shekou Port. Specifically, the authorities recently confiscated 150 cases of counterfeit Unifrutti-branded lemons due for export – the second time this year that 'IP-infringing lemons' have been discovered at the port. The outlet reports on data from China Customs, which reveals that between March and April this year the legitimate company exported in excess of 43,000 tons of lemons from China. However, Produce Report also notes that counterfeit Unifrutti-branded fruits have emerged on the Chinese market several times in recent years, with some appearing in overseas markets as well. (TL)
Man arrested due to fake Tokyo 2020 medals – The Tokyo Metropolitan Police Department has arrested a person on suspicion of selling fake medals related to the Tokyo 2020 Olympic and Paralympic Games. According to Inside The Games, 54-year-old Kiyoyuki Wada was arrested earlier this week for allegedly being in breach of Japan's Trademark Act. However, Wada denies such a charge, claiming he was unaware of breaking any laws when he purchased the medals through a Chinese website for approximately $19. It is understood that 21 fake medals were recovered, while he is accused of selling 63 medals in total, with a claim that he sold them for approximately $5,300. According to Chantal Koller, managing director, trademarks for Novagraaf in Switzerland, the story highlights how every organisation should have a nimble enforcement strategy: "While the trademarks of the Olympic and Paralympic Games are legally protected in Japan by the Trademark Act, this case highlights the importance of setting up a trademark protection and watching strategy that extends outside your home country, even for not-for-profit organisations." (TJL)
Legal radar:
Frosty relationship turns litigious in tech sector – This week big data tech company Yeti Data has served Snowflake, the Silicon Valley cloud-based data-warehousing startup set for an IPO, with a trademark infringement lawsuit (Yeti Data v Snowflake, 2:20-cv-06595-PA-AFM [CD Cal, 2020]). The dispute centres on the Snowflake' name, Yeti Data pointing to EU and UK trademarks for SNOWFLAKE, as well as US federal trademark registrations for YETI DATA and YETI SNOWFLAKE. "In light of Snowflake's continued encroachment onto its turf, which even saw Snowflake change its business type filing with the California Secretary of State, and Snowflake's recalcitrance to settle this matter amicably, Yeti Data was left with no choice but to take on this David v Goliath battle and resort to the courts." said Christian W. Liedtke of acuminis, who is handling this case for Yeti Data. In pre-suit correspondence cited in media reports, Snowflake has pushed back on infringement claims, pointing to use of the name (without objection) in recent years and the contention that it does not sell competing products. Given the IPO backdrop, this is a case that will generate more media headlines as the dispute progresses. (TL)
China's Phoenix Television awarded Rmb5 million in damages – In a first-instance judgement, Phoenix Jiayi Company has been ordered by the Beijing Haidian Court to immediately cease all infringing activity and pay Phoenix Television (凤凰卫视) Rmb5 million (around $720,000) for causing economic losses. Partially owned by the state, Phoenix Television first aired in 1996 and has since become a household name in China, with trademarks registered for its name, logo and website. However, Phoenix Jiayi Company had used phoenix-related logos without permission on multiple platforms including websites, conferences and name cards. They also falsely publicised themselves as phoenix-related companies, such as "Phoenix News Service". Not only did the court rule that the two logos were highly similar, so was the distinctive part of their name "凤凰" ("Phoenix"), which had the same characters, pronunciation and meaning in Chinese. Thus there was a strong basis for trademark infringement, public confusion, false publicity and unfair competition too. (JN)
Argentinian court pro-trademark ruling, despite covid – An injunction has been granted by Argentina's Chamber of Appeals, rejecting a prior decision of the First Instance Courts which had considered the reproduction and sale of a trademark 'was not urgent to be granted in view of the covid-19 pandemic'. In the initial dispute (docket number 2610/2020), the owner of the famous Argentine patagonia chocolates Mamuschka took on Arcor SAIC, with the court indicating that the design of a Russian mamushka doll used as a trademark is 'not considered of common use', despite the company having registered rights on the mamushka designs. Talking to WTR, Santiago O'Conor from O'Conor & Power, who represents the Mamuschka business owner, said the decision is an important one for all brand owners with registered rights in Argentina: "Despite the covid-19 pandemic, the courts understood that the trademark rights should be protected and thus enforced." (TJL)
Office radar:
(For more of the latest coronavirus-related updates from national IP offices, please read our dedicated article which is being continuously updated)
Moldovan IPO participated in GI seminar – Earlier this week, on 4 August, Moldova's State Agency on Intellectual Property (AGEPI) took part in a seminar focused on geographical indications and other related IP issues. The seminar was organised by Moldova's Chamber of Commerce and was aimed at raising awareness of GIs to SMEs, especially around the potential opportunities they could provide. (TJL)
Indonesia's online system helped to increase IP applications in H1 2020 – According to statistics released by Indonesia's Directorate General of Intellectual Property (DGIP), the country witnessed a 4% increase in IP applications (42,501), including trademarks, patents, industrial designs and utility model, during the first six months of 2020. In the same period last year, the office had received 40,961 applications. Trademark applications saw a healthy increase of 7%, from 33,543 to 35,980. Freddy Harris, director general of registry, attributed this growth to the implementation of online IP registration in August last year, calling it a "positive effect" enabling the number of applications to increase despite the covid-19 pandemic. The public is also more trusting of the online system as it reduces the practice of illegal levies. (JN)
On the move:
Michael Murray joins FisherBroyles – Michael M Murray has left Winston & Strawn, where he practiced as a partner, to join FisherBroyles' New York office. Murray is a highly experienced intellectual property litigator who's practice focuses on patent disputes in high technology fields. (BD)
K&L Gates adds IP partner in San Francisco – K&L Gates has announced the appointment of H Thomas Anderton to partner within the firm's IP procurement and portfolio management practice. Anderton, formerly of Squire Patton Boggs, joins the firm's San Francisco office. He specialises in the life sciences space and counsels clients on a range of IP-related matters. Anderton has extensive in-house experience having held the role of general counsel at Zonare Medical Systems (which was later acquired by Mindray Medical International), and also served as vice president of IP and legal affairs and Presidio Pharmaceuticals and associate general counsel and chief patent counsel at Monogram Biosciences. Bob Barrett, co-leader of K&L Gates' global intellectual property practice area said, "Tom's addition not only allows us to add another outstanding attorney to our IP roster, but furthers two strategic goals: adding to our burgeoning life science offering; and growing our California IP practice." (BD)
Keystone Law recruits Simon Chalkley from Wiggins – Simon Chalkley is one of 15 new partners to join Keystone Law in its latest recruitment round. Chalkley has almost 30 years' of experience as an intellectual property and commercial lawyers. He handles trademark, design, copyright, patent and trade secret matters, among other things. Chalkley advises clients on their IP strategies and is specialised in transactions relating to the commercial exploitation of IP rights. He joins Keystone Law from Wiggins. (BD)
Finnegan announces new office managing partners in Boston and Palo Alto offices – Finnegan, Henderson, Farabow, Garrett & Dunner's Eric Raciti and Ming Yang have been appointed to managing partners in the firm's Boston and Palo Alto offices, respectively. Raciti has over 20 years of experience advising clients on IP matters and has a background in industrial systems engineering. Yang's practice includes litigating patent and trade secret disputes, counseling companies on licensing and portfolio management matters as well as advising on inter partes reviews, opinions of counsel and IP strategies. He has a broad range of technical expertise including in artificial intelligence, wireless communications, semiconductors and integrated circuits, software, storage, and network technologies. Raciti and Yang's new roles became effective on 1 July. (BD)
Baker Botts boosts IP team in Palo Alto – Christopher J Palermo has joined Baker Botts as a partner within the firm's intellectual property department in the Palo Alto office. Palermo has over 25 years of experience in patent prosecution and counseling. He primarily works with companies within the areas of artificial intelligence and machine learning, e-procurement, security, networking, telecommunications, object-oriented software, and the internet. He also manages a number of large international trademark portfolios. (BD)
Gibson, Dunn & Crutcher snags partner from Haynes and Boone – Ken Parker, formerly of Haynes and Boone, has joined Gibson Dunn as a partner within the firm's Orange County office. Parker is an intellectual property trial lawyer who focuses on patent and trademark litigation. (BD)
And finally...
How WTR is connecting trademark leaders this October – WTR recently unveiled the first  participants for WTR Connect, a series of high-level online events taking place across two weeks in October. Experts from companies including Abercrombie & Fitch, Burberry, Novartis, Starbucks, Under Armour and Walmart joining the roster, with Christian Archambeau, executive director at the EUIPO, confirmed to deliver a keynote. The ground-breaking digital concept offers a series of individual interactive digital sessions organised around major themes. Comprised of a series of hubs, each session is designed to facilitate discussion, benchmarking and the sharing of best practice around key topic areas and challenges facing trademark and brand leaders. Each day will start with a keynote address from a major industry figure. This will be followed by live breakout discussions lasting for a maximum of 60 minutes. These will be in a variety of formats including masterclasses, open discussion forums, solution rooms and closed-door, invite-only boardrooms. To find out more and to secure your place at WTR Connect, click here.