ARIPO elects new director general; INTA elects 2021 president; Mars acquires Kind brand – news digest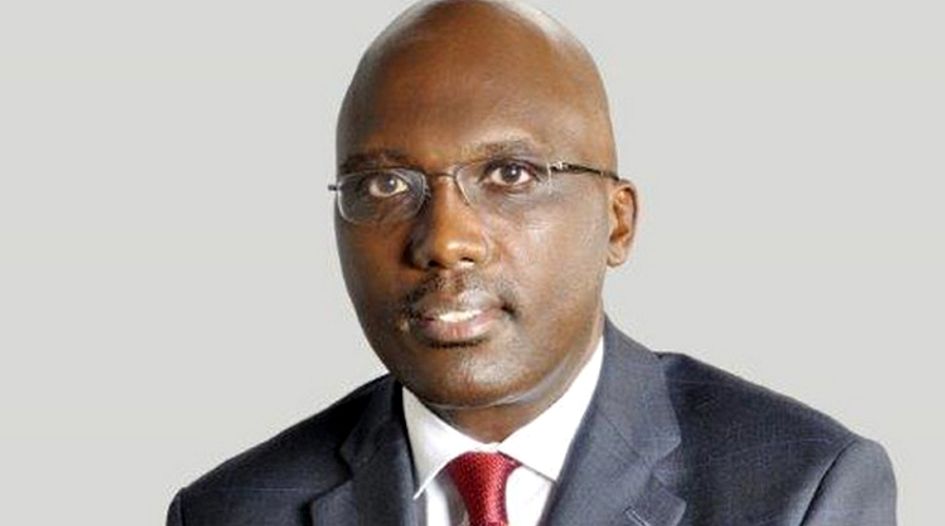 Every Tuesday and Friday, WTR presents a round-up of news, developments and insights from across the trademark sphere. In our latest round-up, we look at the IP risks in the esports industry being revealed in a new report, João Negrão appointing a president of Boards of Appeal at the EUIPO, GoDaddy launching a new IP tool, and much more. Coverage this time from Trevor Little (TL), Bridget Diakun (BD), Jonathan Walfisz (JW) and Tim Lince (TJL).
Market radar:
INTA elects 2021 president – INTA has announced the election of Tiki Dare as the 2021 president of the association and the chair of its board of directors. Dare, assistant general counsel at Oracle Corporation, assumes her one-year term on 1 January 2021. As the 2021 president, she will lead INTA in advancing its priorities on IP policies around the world and help shepherd the 2022-2025 Strategic Plan, which will guide the association's direction and set its priorities for the coming years.  "I'm honored to be named INTA's President, and I look forward to taking on the challenge of successfully leading the Association into a new era," she stated. "Brands and intellectual property practice are evolving rapidly amid both challenges and opportunities, offering INTA the enormous potential to weigh in on key issues as well as adapt the organization itself to successfully embrace change." At its November meeting, the board also elected Zeeger Vink, intellectual property director at MF Brands Group, as president-elect and Jomarie Fredericks, deputy general counsel and chief intellectual property counsel of Rotary International, and Dana Northcott, associate general counsel and vice president, intellectual property at Amazon.com, as vice-presidents. (TL)
Mars to acquire Kind North America – Mars has agreed to purchase the owner of Kind snack bars, Kind North America, reports Bloomberg. The companies have an existing relationship having partnered to push develop Kind products and push them in new geographies and categories (such as frozen and refrigerated). Kind's founder and executive chairman Daniel Lubetzky will continue to play a key role in Kind's development and will also maintain a financial stake. According to Mars' press release, "KIND North American will join KIND International to create one organisation operating across 35 countries, functioning as a distinct and separate business within the Mars Family of Companies." Financial terms were not released, but when The New York Times initially reported the deal it said Mars placed a $5 billion valuation on Kind. Kind was founded in 2004 and has been building its presence in the snacking category by marketing itself as a healthier snack option. (BD)
IP legal risk remains a key concern in esports industry – Foley & Lardner has released its 3rd Annual Esports Survey Report. Completed by over 250 industry executives, the report highlights how the spotlight afforded by covid-19-related shutdowns and restrictions will generate increased investment and deal activity for esports in the near term. However, as was the case in last year's report, respondents viewed intellectual property and licensing (48%) and cybersecurity (41%) as the legal issues posing the most risk to the esports (although both dropped by around 10 percentage points compared to last year). In addition, most respondents (60%) feel that the control a small number of game developers have over esports – and the potential for these parties to exert their IP rights – is a barrier to the industry's growth and development.  "As various stakeholders in the esports industry become more concerned with protecting their personal brands, trademark-related issues are moving more to the fore," said Julie McGinnisa member of Foley's IP practice and sports & entertainment group. "Given the complexity of the esports ecosystem, along with the unique dynamic created by publishers owning the IP for games, it's no surprise that IP issues remain high on the radar of survey respondents." (TL)
Spanish anti-counterfeiting start-up raises €10 in funding round – Smart Protection, a Madrid-based start-up, has raised €10 million in its latest funding round towards its anti-counterfeit software venture, reports Tech.eu. The funding came from Knight Capital and Swanlaab Venture Factory. The company's platform tracks down IP right infringing content from streaming websites and marketplaces. (JW)
Legal radar:
Procter & Gamble see first foreign IP owner Customs seizure in Indonesia – Earlier this month we presented guest analysis from Rouse's Nick Redfearn, which presented crucial customs strategies for brand owners, focused on Southeast. In that piece he noted that Indonesia has a new customs system, and outlined how to approach enforcement in the jurisdiction. This week, over on Lexology, he brought news of the first foreign IP owner customs seizure in Indonesia, with the authorities seizing 185 cartons containing 390,000 GILLETTE branded razors and 521,280 razor heads, imported by PT. LBA from China. The seizure took place at Tanjung Emas, Semarang, on the north coast of Java. He notes: "This seizure is a first for a foreign company as only a couple of foreign IP owners have secured customs recordals under the new recordal system so far." The seizure led to an application to the Semarang Commercial Court for a request for a temporary suspension of the goods, followed by a full physical examination at Tanjung Emas Customs. Witnesses from both the IP Office and Procter & Gamble, owner of the Gillette brand, were present. (TL)
Office radar:
(For more of the latest coronavirus-related updates from national IP offices, please read our dedicated article which is being continuously updated)
ARIPO elects new DG – The African Regional Intellectual Property Organisation (ARIPO) has voted Bemanya Twebaze from Uganda as its next director general. His four-year term will begin on 1 January 2021, and he takes over from Fernando dos Santos from Mozambique, whose eight-year term will end on 31 December 2020. "I will give my best energy to make meaningful transformations at ARIPO," said Twebaze at the close of the voting. (TJL)
João Negrão appointed president of Boards of Appeal at EUIPO – João Negrão has been unanimously appointed as president of the EUIPO Boards of Appeal by the Council of the European Union. Negrão is currently director of the International Cooperation and Legal Affairs Department at the EUIPO, a post he has held since 2011. Under his direction, the EUIPO expanded its European cooperation with the national and regional intellectual property offices of the EU, creating the European Union Intellectual Property Network, and investing in advanced IT systems and tools to modernise the IP landscape in the EU. He also led the creation of the convergence programme, which harmonises practices at EU level, and oversaw the expansion of the EUIPO's international cooperation activities. He succeeds Théophile Margellos and will take up the post on 1 April 2021. (TL)
Colombia accepts divisions of international registrations with WIPO – Colombia has withdrawn the notification to WIPO made under Rule 40(6) of the regulations under the Madrid Protocol. This means that, from 4 January 2021, Colombia will accept the divisions of international registrations for trademarks sent by WIPO. Discussing the effect of this decision, Margarita Castellanos, a partner at Castellanos & Co told WTR: "This will permit international registrants to separate the prosecution of the different classes of the international registration, when there is an obstacle present in only one or some classes and not in other(s). In this manner, the non-objected class or classes can proceed to registration in Colombia." (JW)
Domain Radar:
GoDaddy launches new IP tool for VIP brand owners – Domain registrar GoDaddy has announced the launch of a raft of new tools for domain management. The first is GoDaddy Corporate Domains, a management solution that builds off of Brandsight's platform – acquired by GoDaddy in February. The new platform will allow large organisations to optimise their domain portfolios with streamlined workflows, powerful reporting, and advanced security solutions. Alongside GoDaddy Corporate Domains, the company has also launched GoDaddy Verified Intellectual Property (VIP) programme to provide pre-vetted, well-known and famous brands an escalation path to address IP abuse. The programme is invitation only for famous and well-known brands. Elisa Cooper, head of marketing and product, told WTR: "The number of programme participants will be dependent on the interest from qualified brands. Although not all applicants will be guaranteed acceptance in the programme." If a brand can get access to the exclusive service they will have "an escalation path for addressing abusive or fraudulent domains registered with GoDaddy, and infringing sites hosted with GoDaddy. Participants are provided with a custom email address, where requests for assistance may be sent. While we encourage IP owners to leverage our existing reporting mechanism, the programme provides an escalation path for addressing the more challenging instances of abuse and infringement that famous and well-known brands face." (JW)
Media Watch:
Trump 'about to lose brand in Mexico' – According to The Yucatan Times, US President Donald Trump has lost some trademark rights in Mexico. The article states that some trademarks expired in 2015, and another expired in September. Last year, WTR exclusively reported on the 'truly global IP portfolio' of the Trump family, finding nearly 1,200 trademarks across the world (and presenting them all in a searchable document). Of those, around 50 originate in Mexico, around half of which are owned by Donald Trump's daughter, Ivanka. (TJL)
On the move:
David Hale joins Brownstein in DC – Brownstein Hyatt Farber Schreck has announced the hire of David R Hale. Hale was formerly the chief privacy officer at TD Ameritrade and will spearhead the firm's privacy practice. He has been appointed to shareholder within Brownstein's Washington, DC, office, and will join the firm's intellectual property department. "In a hyper-connected world, saying cybersecurity is a priority is an understatement," said Rich Benenson, managing partner of the firm. "When we were looking to add additional firepower to our IP team, David was at the top of the list. His executive-level experience and high-caliber counsel will be invaluable in helping our clients protect one of their most valuable assets - their data." (BD)
Barnes & Thornburg bolsters its IP practice – Three Reed Smith lawyers have moved to join Barnes & Thornburg's Chicago office to work in the IP practice. John Cullis joins as a partner with IP litigation as the main focus of his practice. Lawrence James also joins as a partner and brings with a wealth of experience advising on contentious USPTO matters and federal court proceedings. Finally, Robert Browne joins as of counsel. Browne has over 50 years' experience and is an accomplished practitioner in patent and trademark prosecution matters. (JW)
And finally...
Free-to-attend Brand Strategy China event – WTR has unveiled the programme for the fifth annual Brand Strategy China event, which will provide attendees with a series of talks delivering practical, actionable takeaways for professionals tasked with protecting the integrity and maximising the value of their brands across Greater China. This year, the free-to-attend event will be held as a dedicated virtual programme comprising four sessions spread across two half days (10 and 11 December) and timed to facilitate evening attendance from US-based trademark professionals. All sessions will be bilingual with simultaneous English and Mandarin translations. Among the confirmed participants are experts from 3M, Amazon, Chanel and Richemont. To secure your place now, free of charge, click here.