Are you in Singapore? Come and learn more about WTR, IAM and Docket Navigator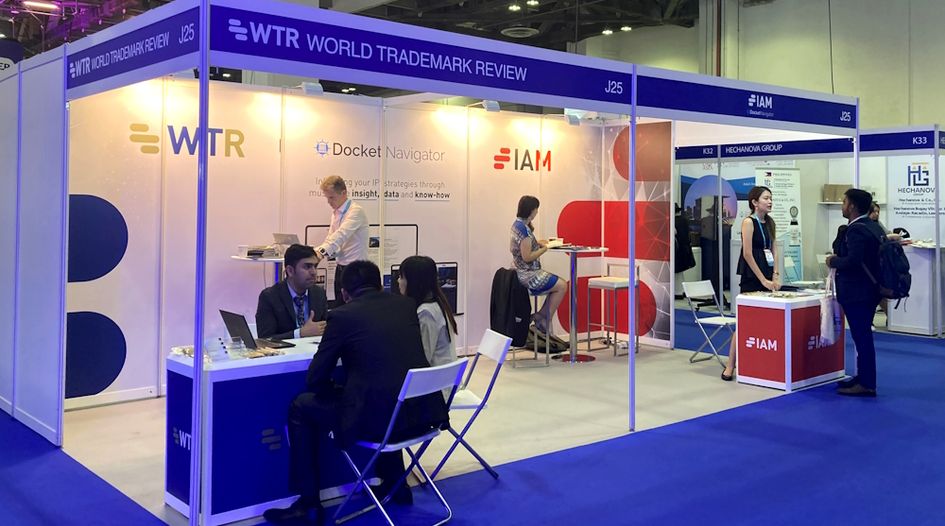 WTR has arrived in Singapore for this year's INTA Annual Meeting Live+. If you are in town, visit us at booth J25 in the Innovation Marketplace to meet the team and find out more about our content plans and our sister platforms, Docket Navigator and IAM.
Over the past year, WTR has continued to present the data and analysis that truly matters to brand professionals. Our Special Reports series has focused on topics including how to support diversity, equity and inclusion in the IP industry, what brand protection will look like in the next five years and how to more effectively combat the growing trade in fake goods.
Elsewhere, our Data Hub presents critical insight into emerging trademark filing trends, online and offline counterfeit hotspots that need policing and the latest IP office tools and services available to users.
Turning to the professional landscape, the WTR 1000 is a unique guide identifying the top trademark professionals in key jurisdictions around the globe. Meanwhile, the WTR 300 shines the spotlight on exceptional corporate leaders.
On stand J25, the Law Business Research team will be on hand to talk your through all of these offerings and demo the company's other IP brands:
IAM – the renowned intelligence platform for the global IP market, providing news, analysis and data on the management of intellectual property as a key business asset; and
Docket Navigator – the leading US litigation analytics platform covering patents, trademarks, copyright, trade secrets and antitrust.
We will be posting regular updates on the WTR platform throughout this year's INTA Annual Meeting. We look forward to seeing you in the Lion City.