Apple versus Prepear; IP Australia teams up with National Rugby League; 'China quit India' campaign launched – news digest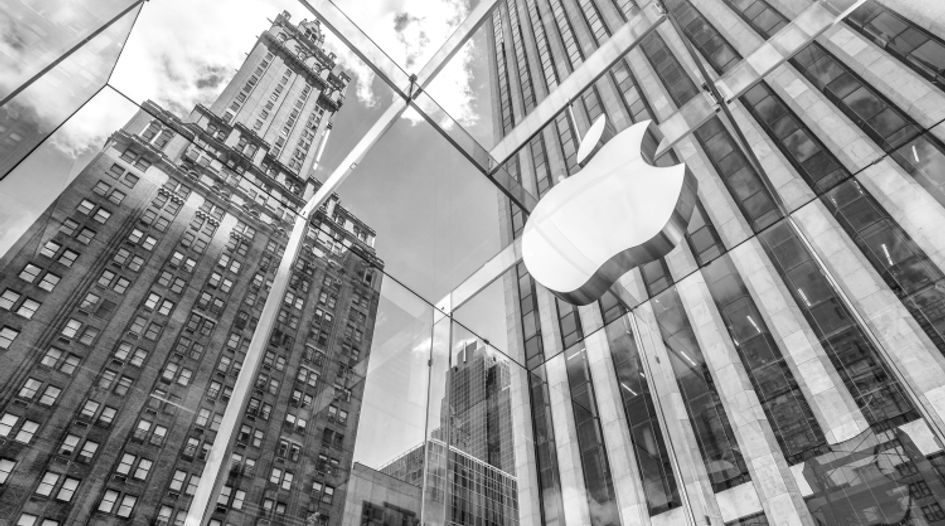 Every Tuesday and Friday, WTR presents a round-up of news, developments and insights from across the trademark sphere. In our latest round-up, we look at WhatsApp and Google being used by scammers to dupe consumers, ICANN heads to Kuala Lumpur, Lao joins TMclass, and much more. Coverage this time from Trevor Little (TL), Bridget Diakun (BD), Joyce Ng (JN), Jonathan Walfisz (JW) and Tim Lince (TJL).
Market radar:
IP Australia enters the anti-counterfeiting scrum –  IP Australia has teamed up with the National Rugby League (NRL) to trial its new Trust Badge. The Trust Badge provides visual proof that products are authentic by digitally linking between the online store and the brand's registered trademark, verifying the website to give consumers greater confidence in their purchase. In collaboration with the NRL, IP Australia applied the Trust Badge to the NRL Shop and Savvy Supporter websites. The office states that initial findings from the trial indicate that consumers understood the purpose of the Trust Badge and that it would increase their confidence shopping online. It expands: "The Trust Badge is built on our award winning Smart Trademark platform, which uses type technology and Application Programming Interfaces (APIs) to connect information about the trademark. With successful preliminary findings from this trial, we are working towards making Smart Trade mark publicly available by continuing to trial the platform and ensure it meets the needs of businesses." To find out more about the trust badge, visit here. (TL)
'China quit India' campaign to boycott Chinese goods launched on Sunday – The Confederation of All India Traders (CAIT) launched a 'China quit India' movement to boycott Chinese goods on 9 August, the 78th anniversary of the Quit India movement (when the country came together under Mahatma Gandhi to protest against the British Raj). Protests were also held in 600 locations across the country. In a statement, CAIT Secretary-General Praveen Khandelwal "urged the central government to carry out an all-round siege of China and its activities in India". He went on to ask the government to introduce "a lucrative policy" to encourage Indians to invest in local startups, which had received "large investments" from Chinese companies. He further suggested that imports from China should be closely monitored and higher customs should be imposed on dumped or non-essential goods. This worsening Indian sentiment against China, and its brands, comes on the heels of the country's widening ban on Chinese apps, which now includes search engine Baidu Search and social media platform Weibo, bringing the total of banned apps to 106. (JN)
… but Chinese products sold out during India's Amazon and Flipkart events – Chinese smartphone and consumer electronics brands saw their sales rise by double digits, with some products running out of stock, during Amazon and Flipkart sale events over the past week. For instance, the recently launched OnePlus Nord smartphone was the highest-selling handset throughout a two-day Amazon Prime Day sale. Hundreds of thousands of Xiaomi smartphones in four models were "sold out within seconds/minutes" too, tweeted Manu Kumar Jain, the company's managing director in India. TCL India also reported that its new premium television models sold out within a couple of hours on Flipkart, with sales growing 47% and nearly 40% year-on-year in June and July respectively. (JN)
WhatsApp, Google and Amazon most used by scammers – New research has found that brands including Google, Amazon, WhatsApp and Amazon are most used by scammers and hackers to lure people into sharing people information and details. The research found that Google and Amazon are used in 13% of scam emails, followed by WhatsApp and Facebook imitated in 9% of Microsoft in 7%. According to Bolnews, the hackers "use a scheme that involves copying the brands' website or by creating the same webpage of the official website of the giants' website". (TJL)
Legal radar:
Drink dispute fizzes up – In what the Economic Times describes as "a rare incidence of a local company taking action against a multinational for alleged trademark violation", India's Parle Agro has launched litigation against Walmart India for selling an Apple drink that allegedly used an identical font, style and colour scheme" as its Appy Fizz product. In an interim order, the Bombay High Court reportedly issued an interim order directing Walmart India to stop selling the product. The next hearing is due later this month. (TL)
Office radar:
(For more of the latest coronavirus-related updates from national IP offices, please read our dedicated article which is being continuously updated)
Lao goes to class – The Department of Intellectual Property under the Ministry of Science and Technology of the Lao People's Democratic Republic (DIP-LA) has joined TMclass with goods and services in both Lao and English. TMclass allows users to search and translate goods and services to and from any of the 44 available languages available. This latest addition brings the total number of national and regional intellectual property offices, including ARIPO, OAPI, WIPO and EUIPO, in the tool to 82. The integration of DIP-LA in TMclass is a concrete result of the ARISE Plus Intellectual Property Rights (ARISE+ IPR) programme funded by the European Union and implemented by the EUIPO. (TL)
1,047 trademarks registered in the UAE in July – According to the latest figures released by the Ministry of Economy, 1,047 trademarks were registered in the UAE during July, reports the Emirates News Agency. They were filed by international companies across sectors, including food, service, retail, technology and oil. Over 500 trademarks were renewed in May as well. This trend in intellectual property follows from a 15% increase in companies that established their headquarters in the UAE last year, which reflects the continued significance of the country as a regional center for Arab and global businesses. (JN)
Domain Radar:
ICANN pencils in Kuala Lumpur meeting – The Internet Corporation for Assigned Names and Numbers (ICANN) has announced that Kuala Lumpur, Malaysia, has been selected as the location for ICANN75. The Annual General Meeting will be held from 17-22 September 2022 at the Kuala Lumpur Convention Centre (KLCC). ICANN holds three Public Meetings each calendar year in different regions around the world. The Kuala Lumpur meeting will represent the Asia Pacific region in this rotation, the organisation stating: "ICANN Public Meetings are a central part of ICANN's multistakeholder model, and provide a venue for progressing policy work, conducting outreach, exchanging best practices, negotiating business deals, and interacting with other members of the ICANN community, Board, and organisation." (TL)
A bumper April for domains – Over on Domain Name Incite, Kevin Murphy reports that the domain industry had a record-breaking April in terms of new domains sold in gTLDs. He notes that there was a total of 5,291,077 domain adds in April, across all 1,253 gTLDs currently filing transaction reports with ICANN. This is up almost 100,000 on April 2019 and is the best April since the first new gTLDs started coming into circulation in 2013. (TL)
XYZ motors up in preparation for new launches – Top level domain company XYZ has won the auction for the '.car', '.cars' and '.auto' TLDs, reports Domain Name Wire. XYZ founder Daniel Negari told the outlet that he was unable to reveal the purchase price due to non-disclosure terms for the auction, but added: "XYZ continues to be active in M&A, expecting to launch five new domain endings in 2021: '.Beauty', '.Hair', '.Skin', '.Makeup' and '.Quest'. The XYZ Registry now owns and operates 18 domain extensions, including the most utilized new domain extension '.xyz'". (TL)
Media Watch:
Small company fights back against Apple's opposition with petition – Prepear, a mobile application for meal planning created by Super Healthy Kids nearly five years ago, has started a petition "Save the Pear from Apple! End Apple's Aggressive Opposition of Businesses with Fruit Logos", which has gathered over 37,000 signatures, to garner public support against Apple. Back in March, the tech giant had filed a notice of opposition, claiming that Prepear's logo is likely to cause confusion and dilute Apple's famous mark. In response, founder Nathalie Monson took to Instagram for support, writing that she feels "a moral obligation to take a stand against Apple's aggressive legal action against small businesses" and to "send a message that bullying small businesses has consequences". She also alleged that Apple has "done this to dozens of other small business fruit logo companies, and many have chosen to abandon their logo, or close doors". The dispute will be heard in the appropriate forum but this is another example of a dispute that spills online and is framed in a 'David v Goliath' narrative. (JN)
And finally...
How WTR is connecting trademark leaders this October – WTR recently unveiled the first  participants for WTR Connect, a series of high-level online events taking place across two weeks in October. Experts from companies including Abercrombie & Fitch, Burberry, Novartis, Starbucks, Under Armour and Walmart joining the roster, with Christian Archambeau, executive director at the EUIPO, confirmed to deliver a keynote. The ground-breaking digital concept offers a series of individual interactive digital sessions organised around major themes. Comprised of a series of hubs, each session is designed to facilitate discussion, benchmarking and the sharing of best practice around key topic areas and challenges facing trademark and brand leaders. Each day will start with a keynote address from a major industry figure. This will be followed by live breakout discussions lasting for a maximum of 60 minutes. These will be in a variety of formats including masterclasses, open discussion forums, solution rooms and closed-door, invite-only boardrooms. To find out more and to secure your place at WTR Connect, click here.