Apple MEMOJI lawsuit, Malaysia joins Madrid System, and TMview adds OAPI: news digest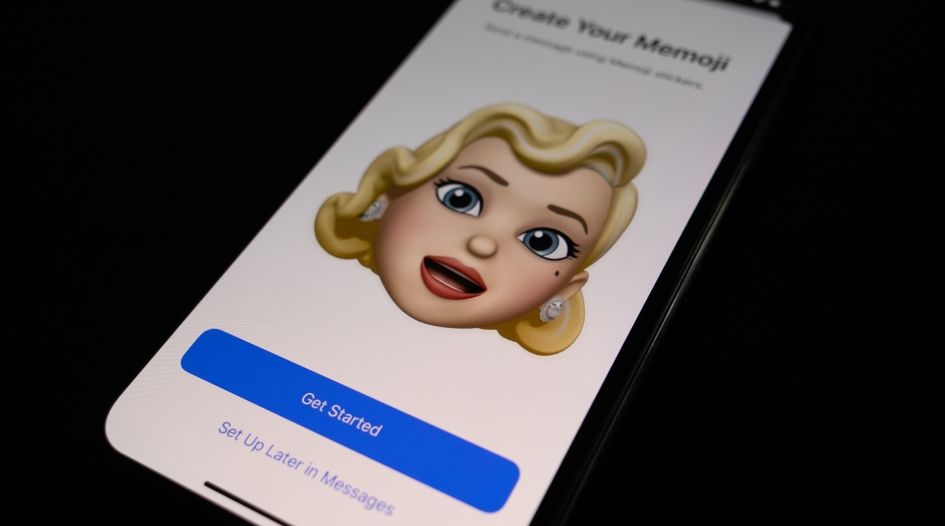 Every Tuesday and Friday, WTR presents a round-up of news, developments and insights from across the trademark sphere. In our latest edition, we look at Huawei filing a lawsuit against a rival Chinese mobile maker, WIPO seeking to put AI into the IP office, POW! Entertainment hitting back over a Stan Lee IP lawsuit, Alt Legal acquiring MarkTend, Saudi Arabia investigating IP infringements, and much more. Coverage this time from Trevor Little (TL), Bridget Diakun (BD), Jonathan Walfisz (JW)  and Tim Lince (TJL).
Legal radar:
POW! Company hits back over lawsuit centered on Stan Lee IP – This week, a number of media outlets reported on the news that JC Lee, the daughter of the late comic book legend Stan Lee, had launched a new legal action against POW! Entertainment. The filing aims, among other things, to collect damages and claim name and likeness rights, as well as domain names and websites – and comes after a previous billion dollar lawsuit, subsequently dropped, alleging that POW! executives had taken advantage of Lee's deteriorating health in an attempt to sell his intellectual property, name, and likeness rights to Chinese holding company Camsing International. This week, reports comicbook.com, POW! hit back, stating: "It is truly unfortunate that Stan Lee's name has to be involved in these continued frivolous actions which are truly nothing more than family drama." The company's statement points to previous such actions, which have led to decisions "confirming without question POW! is the legal and proper owner of these rights". It added: "The reality is that Stan Lee himself left specific instructions, including legal declarations, specifying that JC Lee is not to have any control, say, claim, right, or interest in or to the intellectual property that Stan left behind. Stan's own instructions dictate that JC Lee is not to have any involvement whatsoever in the commercial development of Stan's intellectual property. POW! is now, and always has been, Stan Lee's company and his legacy and will be forever, the way he wanted it to be."  We previously interview Relani Belous when she was general counsel of Stan Lee's POW! Entertainment, our discussion focusing on the protection of what was deemed the company's most important asset – the Stan Lee name. Almost one year after his passing, that challenge remains. (TL)
Apple sued for trademark infringement with 'Memoji' mark – Atlanta-based company Social Technologies has filed a suit at the US District Court for the Southern District of New York against Apple. Social Technologies alleges Apple has been fraudulently identifying 'Memoji' as a registered trademark by using the 'R' symbol without having registered the mark at the USPTO. Social Technologies contends that it created the Android app Memoji and registered the mark in September 2018 after initially filing in April 2016. Apple currently does have two Memoji marks – one filed in April 2017 and another filed in October 2018. Social Technology complain that in a 2018 lawsuit between the two parties, Apple did not have a trademark listed on June 17, the day before Apple were scheduled to give a deposition. The list was updated after the deposition to include the Memoji designation. Social Technology claims Apple intended to undermine their registered trademark rights and have listed four causes of action: false designation of a trademark as federally registered, the dilution of the Memoji trademark, unfair competition, and a violation of New York General Business Law. (JW)
Nintendo gets injunction on ISPs selling jailbreaking technology – As reported by the IPKat, Nintendo has successfully obtained an injunction at the UK High Court against five UK ISPs to block access to four websites. The websites advertised and sold devices that could circumvent the technical protections on the Switch games console. Two of the websites were operated by the parties who developed the devices. Although Nintendo sought the injunction on the typical basis of their trademark rights, they also relied upon the protections against circumvention of copyright protection measures – which are not IP rights in themselves. The court found that the websites had infringed on Nintendo's trademarks as each site used the marks without consent and with likelihood of consumer confusion. Regarding the circumvention of their technical protection measures, Justice Arnold agreed that Nintendo had claims under sections 296 ZD and 296 of the Copyright, Designs and Patents Act 1988 as they had reason to believe the websites would "be used to make infringing copies – (i) manufactures … any means the sole purpose of which is to facilitate the unauthorised removal or circumvention of the technical device; or (ii) publishes information intended to enable or assist persons to remove or circumvent the technical device". (JW)
Market radar:
Malaysia joins Madrid – WIPO has announced the addition of Malaysia to the Madrid Protocol, making it the 106th member of the Madrid System. The Protocol will enter into force in Malaysia from 27 December 2019. In total, the Madrid System now covers 122 countries. (TJL)
Alt Legal acquires MarkTend – It was announced today that IP docketing software company Alt Legal has entered into an agreement to acquire MarkTend, an automated cloud-based trademark docketing and monitoring service. The acquisition will be effective later this month, with MarkTend shutting down its docketing software business and transitioning its docketing customers to Alt Legal. Commenting on the news, Alt Legal CEO Nehal Madhani said: "As a company whose mission is to provide automated and affordable trademark docketing software, we're thrilled to have found a partner whose mission aligns with ours." (TJL)
Huawei sues rival Chinese mobile maker for IP theft – Huawei has filed a suit alleging intellectual property theft against Transsion. The case was filed at a court in Shenzhen, Guangdong – where Transsion is based. Until now, Transsion has been the biggest mobile seller in Africa. The news follows Transsion's initial public offering (IPO) on the Shanghai Stock Exchange which helped push their valuation to around 46.2 billion CNY. (JW)
Blockchain company partners New Balance to tackle counterfeits – A partnership between New Balance and blockchain company IOHK has been announced by IOHK's CEO. Charles Hoskin revealed that they intended to use IOHK's Cardano blockchain to verify the authenticity of shoe products. Further details of the partnership are expected from New Balance on 14 October. (JW)
Office radar:
WIPO seeks to put the AI into the IP office – Opening the Fifty-Ninth Series of Meetings, WIPO director general Francis Gurry has revealed that the organisation is in rude financial health, observing: "The financial situation of the Organisation, driven by market use of our Global IP systems, is sound and stable. We ended 2018 with a surplus of 42.5 million Swiss Francs.  At this stage of the year, we expect that 2019 will also result in a healthy surplus." However, he noted that a number of challenges lay ahead, with new tools required to assist IP offices in dealing with the increase in the volume of IP applications. Perhaps unsurprisingly, AI was identified as a focus – Gurry stating that  the Organisation has been "at the forefront of the development and deployment of new artificial intelligence (AI) applications for this purpose". He added: "Artificial intelligence is coming to our rescue," going on to outline a series of new AI applications developed by the organisation, such as WIPO Translate, a brand image search system and an improved system to manage records of meetings. Last week, we reported that the USPTO is seeking its first dedicated artificial intelligence (AI) hire. Clearly, AI is the new buzzword in the IP office landscape. Time will tell just how impactful and widespread its deployment truly is. (TL)
Saudi Arabia investigates IP infringements – The Saudi Authority for Intellectual property (SAIP) has launched an investigation against IP infringing commerce. The campaign comes after the SAIP ran awareness campaigns about IP laws in the Kingdom. The inspection campaign will uncover infringing stores with the SAIP reiterating that violators will face the relevant penalties. "We are determined to establish the principles of respecting intellectual property rights, and combating the infringement of these rights in the Kingdom," said Yasser Al Dabbasi, executive director of the IP Rights Protection Department at the SAIP. (JW)
Thailand and OAPI join TMview – The EU Intellectual Property Office (EUIPO) has announced the addition of data from the Thailand IP Office (DIP) and African IP Office (OAPI) to its TMview search platform. With the addition of both, TMview now provides access to more than 54.8 million trademarks in total. According to the EUIPO, the addition of Thailand's data is "a concrete result of the IPKey South-East Asia programme", while the OAPI data addition is a "result of the International Cooperation programme managed by EUIPO in collaboration with its international partners". (TJL)
New TMview version launched in beta – A radically different version of the TMview platform has been released by the EUIPO in beta version. According to the office: "The improvements are a core part of EUIPO's European Cooperation activity in the framework of its Strategic Plan 2020, and have been developed in collaboration with the national and regional intellectual property offices of the EU." The interface of the new TMview has been completely redesigned, and improved features include allowing two or more trademarks to be selected and placed side-by-side and better export functionality. Users are invited to send feedback on the beta to allow further improvements before the official launch. It is understood a specific deadline for feedback has not been set. (TJL)
On the move:
Lewis Brisbois expands Atlanta office – Lewis Brisbois has hired trial lawyer Daniel C. Norris as a partner in the firm's Atlanta office. He joins the complex business and commercial practice. In this role he will work with the class action & mass tort, IP and technology and products liability teams. (BD)
Campos Mello Advogados hires new IP partner – Campos Mello Advogados, which works in cooperation with DLA Piper, has hired a new partner to its patent and life sciences group. Domiciano Noronha de Sá is looking to grow out the patent and life sciences litigation practice, which is a new service provided by the firm. He joined along with nine attorneys from his previous firm. (BD)
Locke Lord boosts litigation capabilities – Locke Lord has appointed Steven Trybus to partner within the firm's IP pharmaceutical practice group. He is a litigator who focuses on complex patent disputes and is highly experienced within the pharmaceuticals, biotechnology and life sciences sectors. He can be found at the firm's Chicago office. (BD)
Kilpatrick Townsend adds associate to trademark and copyright team – Kilpatrick Townsend has announced the appointment of Tiffani Otey to associate within the firm's Winston-Salem office. She will be a part of the IP department as a member of the trademark and copyright team. Otey handles both prosecution and enforcement of trademark rights. (BD)
Eversheds Sutherland grows newly established San Diego office – Jaime D Choi has joined Evershed Sutherland as counsel within the IP practice group, according to a press release. She will be working out of the San Diego office. Choi has extensive experience in obtaining patents and building out strategic portfolios. She assists clients from a range of sectors including robotics, medical devices, advanced imaging and semiconductor fabrication. (BD)
And finally...
Tips from the trademark industry elite – WTR is pleased to announce the publication of the inaugural edition of WTR Global Leaders. This ground-breaking new supplement presents insights from the elite of the global trademark industry, offering guidance into career development, practice management and trademark industry trends. WTR Global Leaders is available online, and free to view, here.