Anti-counterfeiting strategy playbook: WTR Special Report out now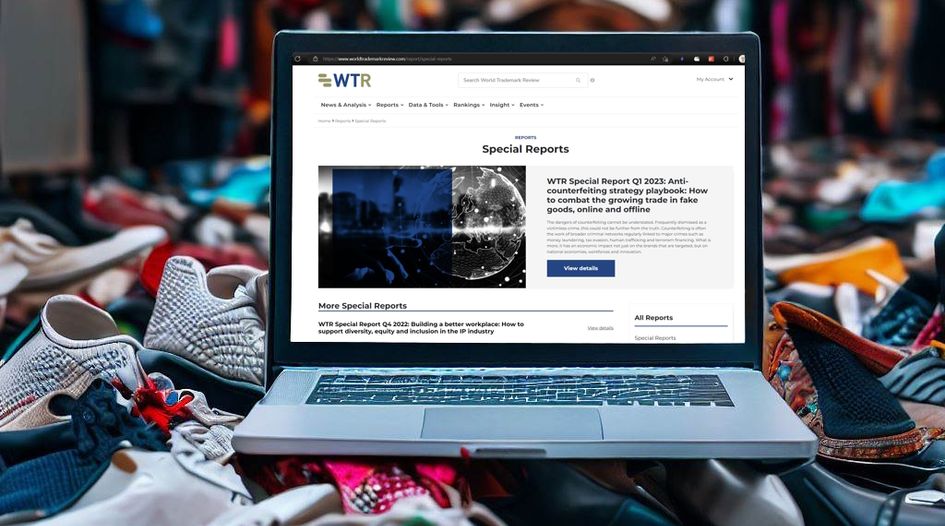 WTR is pleased to publish its latest Special Report, "Anti-counterfeiting strategy playbook: How to combat the growing trade in fake goods, online and offline", available to subscribers from today.
Brand protection professionals have long been tasked with the responsibility of keeping the market clear of counterfeit goods. But with recent reports estimating that counterfeit and pirated products now account for more than 3% of world trade, this has arguably never been more difficult.
The "Anti-counterfeiting strategy playbook" offers insight from brand experts, e-commerce platforms, law enforcement authorities and IP offices, as they come together to reveal the tools, technologies and systems in place to help IP owners combat the growing threat of fake goods, online and offline.
Using WTR Data Hub insight, we provide a rundown of some lesser-knowns domestic digital marketplaces and some of the world's most notorious shopping districts that should be on every enforcement radar. We also shine a spotlight on the latest trends across popular Asian platforms, before going behind the scenes at Amazon, Mercado Libre, Alibaba, Tokopedia and Lazada to find out what some of the biggest e-commerce platforms are doing to support brands.
But the digital landscape is evolving rapidly. Industry experts also provide key takeaways for monitoring infringement in the social media space, as well as how brands should protect themselves in the metaverse.
We then hear from brand owners under fire, as in-house experts from Canon, the Duty Free World Council and World Wresting Entertainment discuss their innovative anti-counterfeiting strategies. Meanwhile, the LEGO Group goes into more detail about teaching respect for intellectual property among its target audience.
On the enforcement frontline, agents from the City of London Police's specialist Police Intellectual Property Crime Unit and the UK Intellectual Property Office reveal how they share resources to combat IP crime, before a representative of the World Customs Organisation discusses the various steps that brand owners can take to improve collaboration with border authorities.
The rise in counterfeiting enforcement actions has also led to expanding court dockets, WTR data analysis reveals, and as counterfeiters become more sophisticated, a greater need for protective legislation too.
But as well as targeting the source of illicit trade, we have to address the demand for it. Protecting brands in the future is as much about changing consumer behaviour. EUIPO director Christian Archambeau talks frankly about the office's efforts to raise awareness of the importance of IP protection, while Christina Mitropoulos discusses the INTA Unreal Campaign's programmes to educate the younger generation.
Only through close collaboration with industry, law enforcement and online and offline marketplaces can we hit counterfeiters where it hurts while reducing the demand for fake goods, to really crack down on this criminal activity. Our Special Report provides a blueprint of what that collaboration might look like.
"Anti-counterfeiting strategy playbook: How to combat the growing trade in fake goods, online and offline" is available to WTR subscribers here and in our Reports Centre.