Annual Meeting 2020: INTA made the difficult, but right, decision over coronavirus fears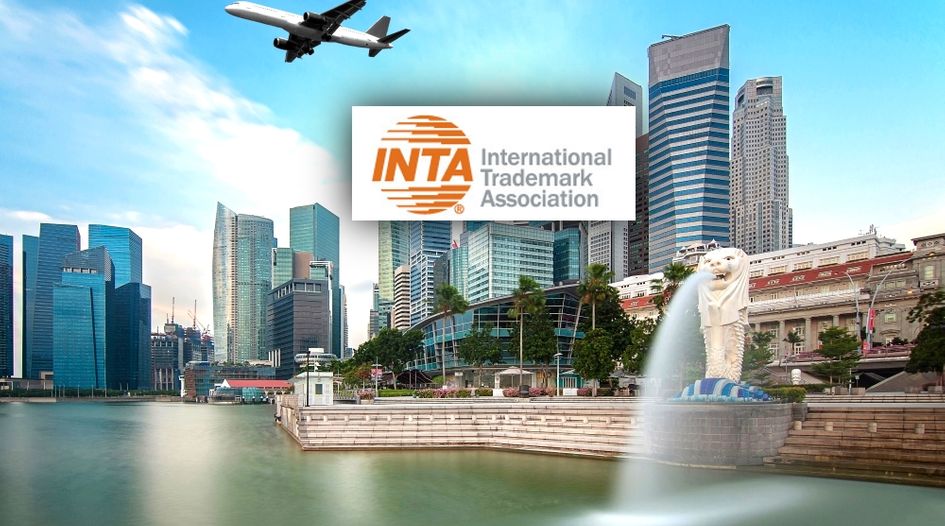 After weeks of speculation, INTA has made the (seemingly inevitable) decision to cancel its 2020 Annual Meeting in Singapore. While not unexpected, it will not have been an easy decision to take and INTA staff now face a significant challenge: pulling together an event, that usually takes years, in a matter of months.
On Saturday morning, those of us in Europe woke to the news that INTA was postponing its Annual Meeting in Singapore until 2022, and relocating the 2020 event to the United States in May or June – with association CEO Etienne Sanz de Acedo explaining: "We firmly believe that we are making the most judicious decision, so as not to jeopardise the health and safety of registrants, staff, and the public. At INTA, we pride ourselves on being a community, and we hope that you understand and support our decision. We apologise for any inconvenience this necessary change in plans has caused you and your organization." (Our coverage of that announcement is available here).
There was an inevitability about the decision. When we spoke to Sanz de Acedo nearly two weeks ago, after the association had extended its delegate cancellation refund deadline, he noted that the association was monitoring the situation and that, "as of today, the meeting is definitely taking place in Singapore" (emphasis added). That signalled that things may change and it was noticeable that – as the coronavirus emergency worsened – INTA had seemingly stepped back from promoting the annual meeting on social media. Over the time that followed that interview, WTR received a number of emails from those in the trademark community – a number arguing that the event should go ahead, but just as many adamant that it should not or that they had decided not to attend, despite registering.
One suspects INTA would have cancelled earlier but there was clearly much to be negotiated. While the Singaporean Ministry of Health has encouraged event organisers to cancel or defer non-essential large-scale events, the implications of doing so are significant – not least with respect commitments to suppliers and hotels. Thus a switch of the Singapore meeting to 2022 makes sense as it both appeases those that INTA would have had financial commitments to (at a time when Singapore is flagging a possible recession due to the impact of the virus) and ensures that the association's commitment to rotating the annual meeting geographically continues.
The latter is an important point. INTA has strived to truly internationalise the association. This has not always been easy but hosting annual meetings in Asia, and the leadership meeting in South America, have been important milestones in the organisation's journey. Maintaining that commitment will have been regarded as a priority.
So now we move to the US. On social media, some have questioned whether the annual meeting should be cancelled in its entirety. After all, while Singapore trails only China and Japan in terms of the number of confirmed cases (as of yesterday), the issue is not just about location. Rather it is about travel concerns more generally and the bringing together of a global community – hence the Mobile World Congress in Barcelona was cancelled despite being held far from Asia. However, the INTA Annual Meeting is the most significant community event in the trademark calendar, as well as an important revenue source for the association.
In 2018, the association's declared total revenue was $22,338,555. The majority (over $15 million) came from forums and meetings, of which the annual meeting is the jewel in the crown. In short, as a revenue source, the event is the petrol driving INTA's advocacy efforts and mission. While at a time like this it can seem crass to think about revenue, the association's officers have a duty to do so. With the US making up a key component of the association's membership, and – as it stands – international events in the country proceeding, relocating to the US is the obvious alternative to cancellation, and enables the association to minimise the economic impact of a Singapore cancellation.
Not that this makes the job of INTA staff any easier. Last year we noted that San Diego was rumoured to be the location for 2021. Annual meeting locations are in play years in advance because they take years of preparation. INTA staff now have a matter of months to switch location and pull together a major event. Sure, they have a programme in place – but even that will likelybe hit by the reluctance of some delegates to travel and budgets having already been spent on the now aborted Singapore gathering. In short, INTA staff have a hell of a task ahead of them and they should be applauded for their efforts. When the 2020 Annual Meeting version two rolls around, not everyone may agree with the venue. Not everything will be perfect. And not everyone will agree with the decision to cancel the Singapore event (and we have been contacted by a number that do not). But nobody can doubt the size of the challenge INTA staff face in moving such a significant event to a new continent at short notice.
The 2020 INTA Annual Meeting will feel different. Very different – likely in terms of size, delegate make-up and after-hours hospitality. The switch will also be an inconvenience to many – whether due to money lost on flights, cancelled reception plans or the inability to make the rescheduled dates (and WTR is itself one of those impacted parties). However, it is important that – health and safety concerns permitting – the event goes ahead if it can be rearranged. And it is important that INTA puts the wellbeing of its members, the trademark community and, indeed, the wider public, before the inconvenience of a smaller number of impacted parties. It was surely a difficult decision, but it – to this author – is the right decision. And here is to a heck of a party in Singapore in 2022.