And Just Like That and Peloton: from legal questions to genius marketing move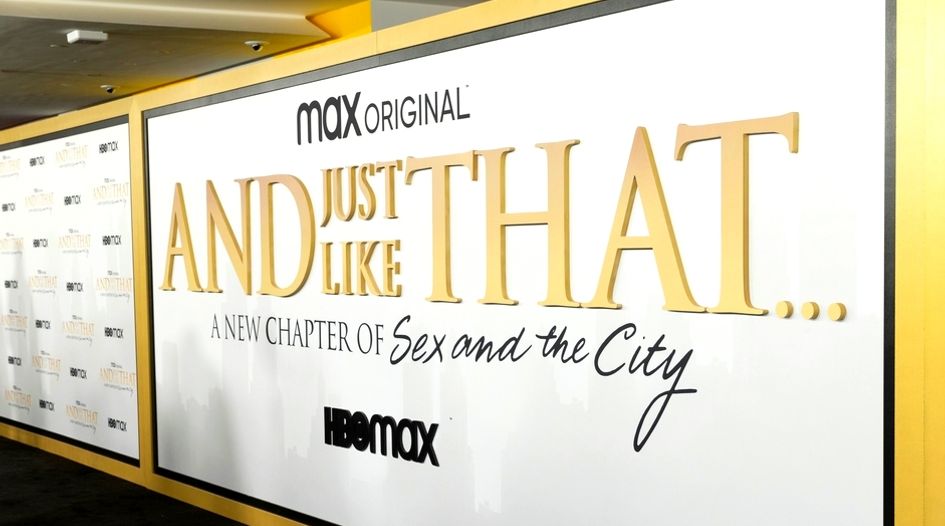 Sex and the City spin-off And Just Like That featured Peloton in storyline
After episode aired on December 9, Peloton lost over 16% share price
Following trademark questions, Peloton posted 'genius' marketing response
The first episode of the much anticipated revival of TV series Sex and the City ended with a major plot point involving a Peloton exercise bike. That moment caused a significant drop in the fitness company's stock price. What followed was mainstream media debate on whether Peloton will sue HBO and a swift marketing response that has gone viral and been labelled 'brilliant', 'masterful', and 'genius'.
Last week, the much-hyped reboot of Sex and the City, titled And Just Like That, premiered on the streaming platform HBO Max (this article contains spoilers for the first two episodes). Bringing together most of the original cast, it has been met with mixed reviews and dominated social media trends on its launch day. A major talking point was a shocking twist involving Mr Big, the long-time love interest of main character Carrie Bradshaw, dying of a heart attack shortly after exercising on his Peloton stationary bike. In the following episode, dialogue explicitly distanced the Peloton equipment from the death, with one character saying, "it wasn't the bike" as Mr Big had "gotten the okay from his cardiologist" and "exercise is good for the heart".
It wasn't just Mr Big that took a tumble on the day of the episode premiering, however. Peloton's stock price did too. On Thursday, within hours of the episode being released, its shares were in steep decline, and dropped by 11.35% to $40.70 by the end of the day. On Friday, it fell further, to $38.51. On the same day, Peloton confirmed that it had not known exactly how the product was going to be used in And Just Like That, with a spokesperson telling Buzzfeed News: "Peloton was aware that a bike would be used in the episode and that Jess King would be portraying a fictional Peloton instructor. Due to confidentiality reasons, HBO did not disclose the larger context surrounding the scene to Peloton in advance."
In another statement, a member of Peloton's health and wellness advisory council, cardiologist Dr Suzanne Steinbaum, further defended the use of the exercise equipment. "Mr Big lived what many would call an extravagant lifestyle – including cocktails, cigars, and big steaks – and was at serious risk as he had a previous cardiac event in Season 6 [of Sex and the City]. These lifestyle choices and perhaps even his family history, which often is a significant factor, were the likely cause of his death. Riding his Peloton bike may have even helped delay his cardiac event."
On Saturday, with the Peloton stock price at its lowest point since 6 May 2020, The New York Times published an article debating whether Peloton has any legal recourse following the fallout from the episode. According to intellectual property attorney Nancy C Prager, Peloton "could reasonably consider litigation", especially due to HBO not disclosing how the exercise bike would be used in the episode (it is unclear if a formal agreement was signed between the two companies). Prager adds that while nominative fair use could apply, it could be argued that the episode "tarnished Peloton's good will to consumers" – pointing to the stock price drop as evidence of that tarnishment. However, if Peloton agreed with the use knowing the confidentiality involved (understandable on HBO's part, perhaps, due to the plot involving the death of a major character), there will be lessons to learn for any brand owner that deals with product placement agreements.
Clearly seeking to turn lemons into lemonade, Peloton hit back on Sunday with what has been widely praised as a 'genius' marketing move. The fitness company posted a 30-second parody video on Twitter featuring a resurrected Mr Big asking the Peloton instructor featured in the episode if she would "like to take another ride" on the exercise bike, adding "life's too short not to". Actor Ryan Reynolds provides a voiceover on the health benefits of regular cycling. On Twitter, the video is captioned by Peloton simply: "And just like that...he's alive."
The tweet has so far garnered over 12,000 retweets and been viewed more than 2.8 million times. Reaction has been near-universally positive, with Rolling Stone calling it "clever" and users on Twitter calling it "effective", "fantastic", "brilliant", "genius", "a master class", and "masterful".
It is currently unclear whether the parody video, which features two actors from the HBO show, was filmed before the episode aired on Thursday or was produced following the stock price plummet. If it was the former, then clearly Peloton had not foreseen that the TV episode could have such a grave financial impact. If it was the latter, then it may go down as a classic swift marketing response (alongside Oreo's 'you can dunk in the dark' advert during the Superbowl blackout of 2013). The incident illustrates how, when brand reputation is threatened, a playful response can be a canny response and generate positive chatter. At Peloton HQ all eyes will be on the share price ticket today, to see if it also has a financial payback.