Amazon retains world's most valuable brand title by smashing through $200 billion barrier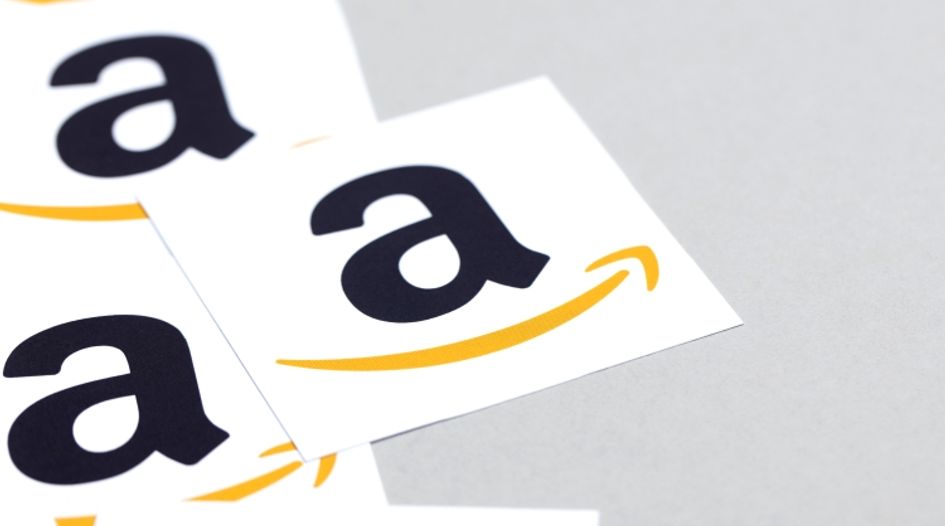 Brand Finance launched Global 500 brand valuation ranking today in Davos
Amazon sets new record and retains top spot, but number of brands take tumble
Ferrari retains title of world's strongest brand, Disney re-enters top ten
Amazon has once again be named 'the world's most valuable brand', with its brand valued at over $200 billion on the latest Brand Finance Global 500 report. However, this year's list wasn't good news for all companies, with a brand value slowdown suggesting that troubled times could lie ahead.
The headline finding in the report, launched today at the World Economic Forum in Davos, is that Amazon has retained its position as the world's most valuable brand for the third consecutive year, and also set a new brand value record at $220.8 billion. This is a jump of 18% year-on-year.
Crucially for Amazon, while it has branched out into other industries – including cloud computing, AI and content streaming – core revenue continues to be derived from online retail sales. This is worth noting because elsewhere on the list, a resurgence in physical retail can be observed, alongside a drop in value for a number of ecommerce-focused companies.
Nearly 44 retail brands feature on the Global 500 list this year, making the sector the third most valuable behind technology and banking. Retail giant Walmart saw a 14% jump in value and moved into the top ten most valuable brands, while discount supermarket chain rivals Lidl and Aldi are revealed as the fastest-growing retail brands and among the top 10 fastest-growing brands overall this year, increasing 40% and 37% respectively. By contrast, eBay's brand value fell by 9%, to $8.2 billion, and Taobao and Tmall lost 21% and 16% of value respectively.
Reflecting on this year's results, David Haigh, CEO of Brand Finance, said: "Despite the unprecedented disruption caused by e-commerce, the popular assertion that entering digital operations brings instant success while bricks and mortar stores are doomed for extinction is being proved wrong. As digital operators find they need to remain attentive to consumers and traditional retailers, such as Walmart, successfully adapt to change, we are back to normal as all players realise that ultimately the customer is king."
The 20 most valuable brands in the world (with year-on-year percentage change in brackets) are:
Amazon, $220,791bn (+17.5%)
Google, $159,722 (+11.9%)
Apple, $140,524 (-8.5%)
Microsoft, $117,072 (-2.1%)
Samsung, $94,494 (+3.5%)
ICBC, $80,791 (+1.2%)
Facebook, $79,804 (-4.1%)
Walmart, $77,520 (+14.2%)
Ping An, $69,041 (+19.8%)
Huawei, $65,084 (+4.5%)
Mercedes-Benz, $65,041 (+7.8%)
Verizon, $63,692 (-10.5%)
China Construction Bank, $62,602 (-10.2%)
AT&T, $59,103 (-32.1%)
Toyota, $58,076 (+11.1%)
State Grid, $56,965 (+11.1%)
Disney, $56,123 (+22.7%
Agricultural Bank Of China, $54,658 (-0.7%)
WeChat, $54,146 (+6.8%)
Bank of China, $50,630 (-0.7%)
A number of other trends emerged from the make-up of this year's list – not all of them positive.
In the telecoms sector, for instance, the pace of change and technology disruption is having a clear impact, with four-fifths of the industry's players that feature in the Global 500 experiencing a drop in value. For instance, AT&T fell 32% in value, and finds itself outside the overall top ten for the first time in a decade.  The company recently unveiled a plan to drive growth through 2022, including investing in strategic areas, such as 5G infrastructure. This may be a shrewd move – one needs only look at Huawei to see why. While at the centre of the trade and IP war between China and the US, its foray into 5G infrastructure and aggressive smartphone shipment targets have helped bolster its brand value and this year it broke into the top ten most valuable brands after a 4.5% jump in value.
Elsewhere, there are signs of a brand value slowdown across the board. The combined value of the Brand Finance Global 500 has increased by less than 2% year on year, and while 244 brands have increased their brand value, another 212 are down - including 95 by 10% or more. The report notes: "Those which once enjoyed long-term success are now needing to adjust in a world more unpredictable than ever, while many tech brands are suffering after failing to meet the bullish expectations of investors."
This makes Amazon's performance all the more notable – but the tech giant did not top every interpretation of the data.
While value is one way to measure brand success, it is not the only one. Sometimes a brand may be less valuable but retain allure and a loyal customer base that that supports the efficacy of a brand's performance on intangible measures. To that end, the Brand Finance report explores the relative strength of brands through a range of metrics, evaluating marketing investment, stakeholder equity, and business performance to create a 'brand strength' score. On that analysis, Ferrari, for the second year in a row, comes out top.
The brand provides insight into how revenues are not the only driver of value. While undoubtably successful in financial terms, the company is actually looking to dial back its merchandising efforts, the report noting that the company plans to reduce current licensing agreements by 50% and eliminate 30% of product categories. At the same time it is rethinking how it does market the products it wishes to focus on, and late last year it announced a tie-up with Giorgio Armani, to help push its handbag and clothing lines into the premium-price space. This will serve to preserve the exclusivity of the product and, crucially, further embed it in the consciousness of its customers as a luxury brand for the few rather than the masses. In terms of customer loyalty, this is a canny move. 
Elsewhere, sheer market prominence and dominance can serve to strengthen a brand. In this regard, it is no surprise to see WeChat and Disney in the top ten. After failing to make the top 10 world's strongest brands last year, Disney currently occupies second spot following its acquisition of 21st Century Fox and move to focus on delivering content direct to consumers via its Disney+ streaming channel. Meanwhile, WeChat boasts over one billion monthly users and has focused on vertical product integration, its WeChat Pay offering now a way of life for many of its users. Making your brand indefensible is clearly a source of strength
The world's ten strongest brands are (strength score in brackets) are:
Ferrari (94.1)
Disney (93.9)
WeChat (92.9)
Sberbank (91.6)
Deloitte (91.4)
Coca-Cola (90.9)
Tencent (89.9)
Rolex (89.8)
PWC (89.8)
PayPal (89.7)
The next edition of WTR will present in-depth analysis of the Brand Finance Global 500, and the key takeaways for trademark professionals.