Amazon to list seller names and addresses; Google launches trademark initiative; UK Intellectual Property Office Brexit preparations – news digest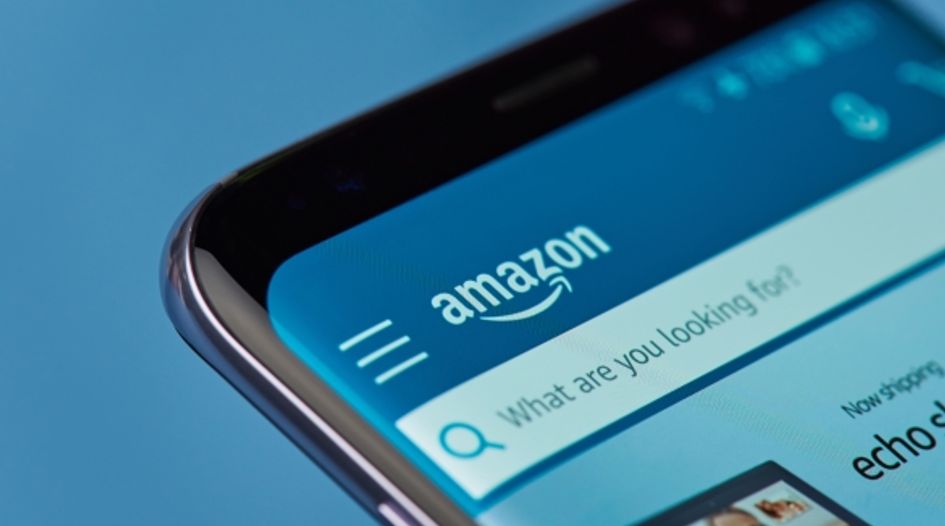 Every Tuesday and Friday, WTR presents a round-up of news, developments and insights from across the trademark sphere. In our latest edition, we look at Pier 1 Imports finding a bigger for its brand assets, Kazakhstan turning to technology to combat counterfeits, Rangers football club refreshing its brand, a Lady A lawsuit, and much more. Coverage this time from Trevor Little (TL), Bridget Diakun (BD), Joyce Ng (JN), Jonathan Walfisz (JW) and Tim Lince (TJL).
Market radar:
Amazon to list seller information – Amazon is to publicly list the names and addresses of US-based third-party sellers on its Marketplace platform in a bid to deter counterfeiters, according to a report from Business Insider. The change is due to come into effect on 1 September and is designed to make it harder for sellers to remain anonymous. In a statement subsequently given to The Verge, Amazon confirmed the policy change, explaining: "Beginning September 1, we will display sellers' business name and address on their Amazon.com seller profile page to ensure there is a consistent baseline of seller information to help customers make informed shopping decisions." Those in the brand community tasked with fighting counterfeiters will hope that the move deters sellers seeking to peddle illicit goods. (TL)
Brooks Brothers files for bankruptcy, questions remain over its IP – The coronavirus pandemic proved to be the final blow to Brooks Brothers, which filed for Chapter 11 bankruptcy on Wednesday. The apparel brand was already struggling as consumers increasingly opted for casual wear over more formal dress, and the latest disruptions to the retail sector solidified its defeat. It is not the first to file for bankruptcy protections, with Neiman Marcus Group, J Crew Group and JC Penney all doing the same. According to its court filing Brooks Brothers claimed that it has assets and liabilities between $500 million and $1 billion. The question that now can be raised is over the brand's IP and whether or not it will be auctioned off. Bloomberg previously reported in mid-June that Authentic Brands Group and Simon Property Group were in discussions with Brooks Brothers on a joint bid that would be part of a potential bankruptcy filing. Now that the time has come, it is unclear if this bid was included. (BD)
Pier 1 Imports has found a bidder for its brand assets – Retail Ecommerce Ventures has become the lead bidder to acquire Pier 1's intellectual property, data, and other assets related to the company's e-commerce business. Pier 1, now bankrupt, has been offered more than $20 million for these assets. Retail Ecommerce Ventures is an experienced buyer having acquired the brand assets of Dressbarn and its e-commerce unit from Ascena Retail Group (the parent company of Ann Taylor) last year. Pier 1 was meant to hold a bankruptcy auction on Wednesday after having received other offers, and a hearing is scheduled for 30 July to approve the sale to the best bidder. According to The Wall Street Journal Retail Ecommerce Ventures intends on making Pier 1 an online-only business. (BD)
Kazakhstan turns to tech in war against counterfeit alcohol – Bne IntelliNews has reported on the launch of a mobile app designed to help the Kazakhstan government crack down on the trade in counterfeit and illegal alcohol. The e-Sapa app can reportedly be used to check the legitimacy of alcoholic products by scanning a barcode, with information then presented on the name of the product and manufacturer, or alternatively warn if the code is invalid. Industry association KazAlcoTabak has previously estimated that up to 40% of alcohol sold in Kazakhstan is counterfeit or illegal. Thus, given the clear public health risk, the government is now stepping up its efforts to fight illicit trade. (TL)
DR Congo to launch anti-counterfeiting app to combat fake phones – The DR Congo government is set to launch an 'electronic system' to help combat counterfeit phones being sold in the country. The issue is so significant that Samsung withdrew completely from the DR Congo market in 2018. According to Christian Katende, head of the Congo's Post and Telecommunications Regulatory Authority (ARPTC), the electronic solution "will be implemented by next September at the latest will also help to protect users from mobile phone theft, phone fraud, and mobile phone cloning". (TJL)
Rangers football club is refreshed and ready – Back in 2015, WTR reported on the news that Rangers International Football Club had released a statement to the London Stock Exchange, announcing that the club has entered into agreements with SportsDirect.com Retail Limited and associated companies to provide a long-term on-going credit facility of up to £10m – with the club's registered trademarks central to the deal. The Scottish club clearly sees the value that can be built on a brand and this week the club announced it had collaborated with creative agency See Saw to develop a refreshed READY crest (echoing the original READY crest introduced in 1959) and new brand identity as club sets on global expansion. "The Rangers READY crest has been designed to add balance, power and a stronger presence to the well-known Rangers brand. Incorporating a new visual language for use in the digital age, a new custom typeface and re-energised colour palate has been created for perfect clarity, no matter where it's applied." says Maurice Hynds, See Saw's Creative Director. The new identity was Illuminated across Glasgow this week, the new crest being projected across some of the city and club's most iconic locations. Crucially, the club sees the move as a canny commercial play, James Bisgrove, Rangers' director of commercial and marketing noting: "This evolution of our brand identity is underpinned by our rich heritage and aspirational mindset, all of which will provide us a springboard to grow global audiences and, ultimately, drive greater commercial revenues." (TL)
Dentsu withdraws trademark application for Japanese anti-plague folklore character – Japanese news outlet The Manichi has reported that local companies, including advertising agency Dentsu Inc, and religious corporations have applied for more than 10 trademark registrations related to Amabie, a Japanese feudal-era folklore creature with the power to fend off plagues. A search for Amabie (or アマビエ) on J-PlatPat shows that applications have been filed since April, with the latest one on 8 June by Dentsu. Outrage on Twitter ensued and Dentsu withdrew its application, explaining: "We were considering holding a campaign using the name Amabie, and tried to get it registered. But as we decided to reconsider (the campaign), we took procedures to withdraw the application. We never thought of using the trademark in a monopolising or exclusive manner." Amabie, a feudal-era sea monster with a bird's head, human hair and a fish's scaly body, has turned viral during the covid-19 pandemic. (JN)
Google launches trademark initiative – Google has launched the 'Open Usage Commons', a programme to help open source projects with trademark protection. According to IT Pro, the initiative was developed in collaboration with academic leaders and various independent contributors, and is to help to untangle the "complicated" relationship between open source and trademark protection, says Google. Therefore, the Open Usage Commons will "help open source projects assert and manage their project identity through programmes specific to trademark management", with a Google representative adding: "One of the places we've historically seen projects stumble is in managing their trademarks - their project's name and logo. When trademarks are properly managed, project maintainers can define their identity, provide assurances to downstream users of the quality of their offering, and give others in the community certainty about the free and fair use of the brand." (TJL)
Legal radar:
Lady A ushers in new name with a trademark suit – A couple of weeks ago, and in the wake of the Black Lives Matter movement, country music group 'Lady A' opted to change its name from 'Lady Antebellum' to distance itself from historic links to slavery associated with the word 'antebellum'. Shortly afterwards, the band launched a trademark suit against a Seattle blues singer who also performs as 'Lady A', reports Forbes. The band filed the lawsuit against Anita White, who has performed under the moniker Lady A for decades, after originally approaching her to reach a solution. However, it is understood that the band chose to sue after negotiations broke down when White asked for $10 million in payment. According to the suit, the band has held a trademark for 'Lady A' since 2011, but White's use goes back at least 20 years. The band claims it is not seeking monetary damages, just the right to use Lady A legally. In a statement, the band said: "We never even entertained the idea that she shouldn't also be able to use the name Lady A, and never will – today's action doesn't change that." Two extensive Twitter threads explaining the nuances of the case have been penned by trademark experts Alexandra J Roberts and Mark Jaffe. (JW)
Office radar:
(For more of the latest coronavirus-related updates from national IP offices, please read our dedicated article which is being continuously updated)
UKIPO prepares for the future and the end of the Brexit transition period – The UK Intellectual Property Office (UKIPO) has published its Corporate Plan for 2020, with Brexit preparations – and the need to create equivalent UK rights from existing EU trademarks and designs – a key element of its plans for the next year. The document identifies four key priorities: delivering core services; supporting the UK's independent economic and political future, progressing its transformation programme and identifying the implications that future technology can have on the IP framework. As part of the second priority, in addition to the automatic creation of equivalent rights on 31 December 2020, the office points to the need to deliver any policy and legislative changes required "to ensure that the UK remains a top tier country in which to use and manage IP" and support UK businesses operating in Europe as they adjust to a changed IP environment. Elsewhere the office points to the office's intention to develop an understanding of how AI impacts the IP framework, achieve  worth at least 3.5% of core operating costs and deliver services that achieve an overall customer satisfaction at least 85%. UKIPO CEO Tim Moss stated: "IP is the backbone of innovation and creativity. The IPO has an important role in delivering the government's plan to make the UK the most innovative country in the world. It will play an essential part in our return to full strength as an innovative and creative nation." (TL)
China reports stable IP development in H1 – China's rate of intellectual property development has been stable across the first half of 2020, reports Xinhua. The figures were announced by Hu Wenhui, a spokesperson for the National Intellectual Property Administration, who noted that H1 figures were in line with expectations. More than 683,000 patent applications were filed, with 217,000 authorised. There was also an increase in individual companies applying for the patents. Around 229,000 Chinese companies applied in H1, an increase by 32,000 on last year. In trademarks there was also a new record set for the country. The number of valid trademarks reached 27.4 million. Additionally, the use of geographical indications (GI) has increased with 322 companies approved to use GIs – up from 116 in H1 of 2019. (JW)
Domain Radar:
'.brand' terminated by ICANN –  Over on Domain Incite, Kevin Murphy brings the news that Chinese consumer electronics manufacturer aigo has had its '.brand' TLD terminated by ICANN. Back in March 2018 the company was issued a breach of contract notice by ICANN (centered on non-payment, as well as other contractual infractions) and, after a lengthy mediation and arbitration process, on 25 June ICANN issued its formal termination process. (TL)
On the move:
Haynes and Boone hires patent lawyer – Philip Albert has joined Haynes and Boone as a partner in the Palo Alto office. Albert's practice focuses on patent prosecution and he is also highly experienced in the IP components of licensing and transactions. He was previously a partner at Davis Wright Tremaine in the San Francisco office. (BD)
Chris Williams joins Clyde & Co in London – Clyde & Co has appointed Chris Williams to partners within its London IP team. Williams focuses his practice on trademark infringement actions and design, as well as confidentiality and copyright disputes. He joins the firms from Blake Morgan. (BD)
And finally...
How WTR is connecting trademark leaders this October – WTR is delighted to unveil WTR Connect, a series of high-level online events taking place across two weeks in October, with in-depth sessions timed to accommodate participation from around the world. The ground-breaking digital concept offers a series of individual interactive digital sessions organised around major themes. Comprised of a series of hubs, each session is designed to facilitate discussion, benchmarking and the sharing of best practice around key topic areas and challenges facing trademark and brand leaders. Each day will start with a keynote address from a major industry figure. This will be followed by live breakout discussions lasting for a maximum of 60 minutes. These will be in a variety of formats including masterclasses, open discussion forums, solution rooms and closed-door, invite-only boardrooms. To find out more and to secure your place at WTR Connect, click here