Amazon law enforcement data pledge, Muji trademark blow, and Lazada IP takedown stats: news digest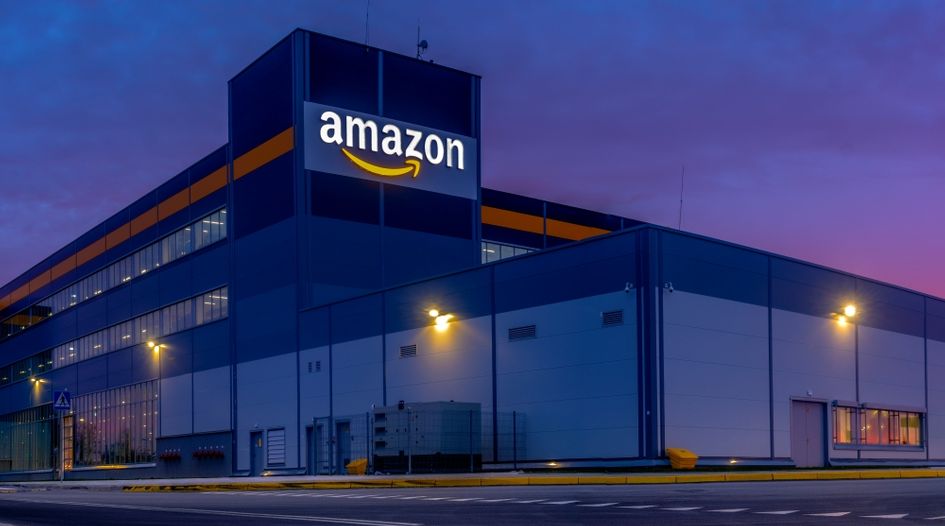 Every Tuesday and Friday, WTR presents a round-up of news, developments and insights from across the trademark sphere. In our latest edition, we look at Italian football club Fiorentina taking the lead in blockchain anticounterfeiting, trademark registrations rising in India, a SUSSEX ROYAL application being filed at the USPTO, the EUIPO launching its annual user satisfaction survey, and much more. Coverage this time from Trevor Little (TL), Bridget Diakun (BD), Jonathan Walfisz (JW) and Tim Lince (TJL).
Market radar:
Amazon to give more IP infringement data to law enforcement – Amazon is planning to ramp up the data it gives to law enforcement for counterfeit goods cases. According to a source who spoke to Reuters, the move is a "further crackdown on fakes" by Amazon. Going into specifics, Amazon has previously only informed legal authorities of counterfeit activity when there was "enough information for police to pursue a culprit". Now, Amazon will "disclose merchant information to European and US federal authorities every time it confirms a counterfeit was sold to customers". The move will therefore increase the frequency and volume of reporting to law enforcement, and should bolster the fight against fake goods being traded on the platform. (TJL)
ACF Fiorentina takes the lead in blockchain anti-counterfeiting in football – In what it describes as a 'world first', Italian Serie A club ACF Fiorentina has announced it will use blockchain technology to certify that team jerseys are genuine. In collaboration with Genuino, the shirts are equipped with chips containing a unique code to certify authenticity, the technology first used in a match between ACF Fiorentina and AS Roma on 20 December. The project was unveiled at the Consumer Electronics Show (CES), with Joe Barone, director general of the club, stating: "This project marks an important step for a club like Fiorentina, which aims to be at the forefront of innovation. The Genuino solution offers a unique product and service that will allow us to certify and authenticate the shirts of our members." (TL)
Lazada reveals IP takedown data – Ecommerce company Lazada Group, owned by Alibaba, hosted its annual IP conference in Singapore last week, with more than 80 brand representatives reportedly in attendance. Following the event, the company supplied some key data to WTR. In early 2019, Lazada Group hired Andy Chua, senior vice-president for IP protection, from Moët Hennessy. In the time since, he has built up a dedicated team to support brands on IP issues. In June the dedicated IP Protection (IPP) Platform became available to all rights holders for Lazada, and in the time since more than 500 accounts have signed up to use it. These efforts resulted in a 47.6% average monthly increase in requests processed by Lazada's IP team during the calendar year 2019 and an average takedown request processing time of 4 days (which, the company states, was fast enough to ensure the listings were removed before a first sale took place in 70% of cases). Over the coming year an IPP Plus programme will be rolled out, which will offer the rights holders which most proactively use the IPP reduced evidentiary requirements and streamlined processing. Those which consistently issue accurate takedown requests in high volume will be invited to try out the new process. (TL)
Takeaway.com victorious in fight for Just Eat – Takeaway.com and Just Eat had finalised the terms of their tie-up back in August, but this was put on hold when tech investment firm Prosus launched an unsolicited bid in October. The Dutch meal delivery company was successful in fending off its new  rival, however, after Just Eat shareholders approved its £5.9 billion all-share offer. The merger will create one of the world's largest meal delivery companies. WTR covered this deal when it was first announced, and determined that the tie-up would help Takeaway.com strengthen its presence in key markets to compete against industry leader Uber Eats. (BD)
SUSSEX ROYAL application filed in US – Last week we reported on the brand risks being faced by Prince Harry and Meghan Markle, including an unauthorised EU trademark application for their new brand SUSSEX ROYAL. Now, an IP attorney has noted, another unauthorised has been discovered, this time at the USPTO. "An individual from California filed the application on January 8," Josh Gerben said on Twitter. "The USPTO should deny the application on the grounds it creates a false connection with Harry and Meghan." More unauthorised applications are expected as the royal drama continues. (TJL)
Legal radar:
Company president vows to fight on after Muji trademark blow – This week, media outlets in Asia reported on a press conference hosted by Japanese company Ryohin Keikaku, at which president Satoru Matsuzaki reflected on the organisation's inability to 'reclaim' the Muji mark in China. The company runs the Muji chain of stores but found that a third party had registered the Mandarin pronunciation of the brand four years before the company entered the Chinese market. This is, of course, not without precedent and a legal battle ensued. As reported by the Nikkei  Asian Review, after a second appeal to an adverse 2015 decision, Muji was ordered to pay $89,000 to the Chinese company. Matsuzaki has vowed to fight on to " strive to restore its rights", and reflected: "The lesson that I have learned from this case is: secure your own rights first when you are considering expanding your business overseas… It is also important to assert your rights and make people understand them." It is a message that trademark counsel the world over will endorse. (TL)
Office radar:
Applications up but registrations down for trademarks in India last year – Figures for the year's trademark statistics in India in 2019 have been released, reports BananaIP. Both the number of applications filed and examined were up from 2018, by 8% and 4% respectively – with a whopping 384,725 trademark applications examined. However, there was a decrease by 11% of trademark applications published and a decrease of 13% of applications registered. Although the increases were attributed to the increased pace of the trademark registry, since the Trademark Rules 2017 came into effect reducing examining time by half to three months. The number of domain dispute complaints resolved was 10 fewer than 2018 at 109 in total. At the same time, there was an increase by 7% in WIPO domain name dispute complaints filed at 3,693. (JW)
EUIPO launched annual user satisfaction survey – The European Union Intellectual Property Office (EUIPO) has launched its yearly user satisfaction survey. Users should have received an email with a personalised link to a questionnaire, with specialised survey company Berent having been contracted by the EUIPO to oversee the project. The survey is now available in a record 23 official EU languages and must be completed by 31 January 2020. (JW)
Media watch:
INTA's Ladas Award deadline closing 17 January – The Ladas Memorial Award is nearing its deadline for submissions, the window closing on 17 January. The award, established in memory of Stephen P Ladas and funded by Ladas & Parry, celebrates academic papers that directly affect trademarks. There are two categories: a student award with the prize of $2,500 and registration to the annual meeting, and the professional category also takes home a registration as well as a copy of Ladas' three-volume treatise 'Patents, Trademarks, and Related Rights'. (JW)
On the move:
Former magistrate judge joins Ward, Smith & Hill – Charles Everingham IV has joined Ward, Smith & Hill as a partner. Everingham in an IP attorney and a former US magistrate judge in the US District Court for the Eastern District of Texas. He handles IP cases as well as complex business disputes, and is experienced in a variety of industries such as medical devices and computer software. Everingham joins the firm from Akin Gump Strauss Hauer & Feld. (BD)
New IP boutique Umami Law opened in Alicante – Previous Hogan Lovells senior associate, Julie Schmitt, has opened a new venture in the form of Umami Law. The new boutique IP firm is based in Alicante, Spain and offers trademark and design prosecution and enforcement services with flat fee structures aimed at start-ups. (JW)
Sterne Kessler promotes five attorneys – Specialist IP firm Sterne Kessler has announced its yearly promotions, with five attorneys being elevated to counsel. Olga A Partington and Jaume M Canaves of the biotechnology and chemical practice group, Lauriel F Dalier and Dana N Justus of the trademark and brand protection practice, and Ivy Clarice Estoesta who practices in the mechanical and design practice group and trademark and brand protection practice, were all promoted. (BD)
Sideman & Bancroft open new Paris office – California-based firm, Sideman & Bancroft has announced the opening of a new office in Paris. The office will extend the firm's Brand Integrity and Innovation Group to its EU clients. The office will be ledBéatrice Martinet who practiced IP law in France for a decade before joining Sideman & Bancroft in 2013. (JW)
Scott Johnson moves to Fredrikson & Byron – Scott Johnson has been appointed to shareholder within Fredrikson & Byron's litigation and IP groups. He is a registered patent attorney, but also handles trademark, copyright, and trade secret litigation as well as licensing matters. Further, Johnson is experienced in patent and trademark prosecution. He will be practicing out of the firm's Des Moines office. (BD)
CSG announces new year promotions – Two of Chiesa Shahinian & Giantomasi's (CSG) IP attorneys have been promoted as of 1 January 2020. Abigail J Remore has been appointed to member. She handles the spectrum of trademark matters, including litigation, licensing, due diligence as well as clearance and prosecution. Neha Bhalani was elevated to counsel in this round of promotions. Her practice focuses on trademark prosecution, helping clients with their domestic and international strategies. Bhalani also has experiencing policing IP rights, securing copyright registration and handling IP-related aspects of transactions. (BD)
And finally...
Managing Trademark Assets is just two weeks away – Following the success of this year's event, WTR's  Managing Trademark Assets Europe is back in London on 28 January 2020. The event provides an opportunity for attendees to hear best practice and insight from leading in-house counsel from the world's biggest brands as they discuss their approaches to critical areas, as well as share their own insights with peers and colleagues. For the upcoming event we are also increasing the interactive nature of the programme, introducing informal, small-group discussions on dispute resolution scenarios - allowing participants to workshop possible responses with their peers and colleagues. Among the other areas to be explored are budget management, dispute negotiation tactics, best practices around diversity and team building, and how to fight counterfeits on a finite budget. To sign up to attend Managing Trademark Assets Europe, click here. (TL)