Amazon hits back at AAFA notorious markets submission with rare public rebuttal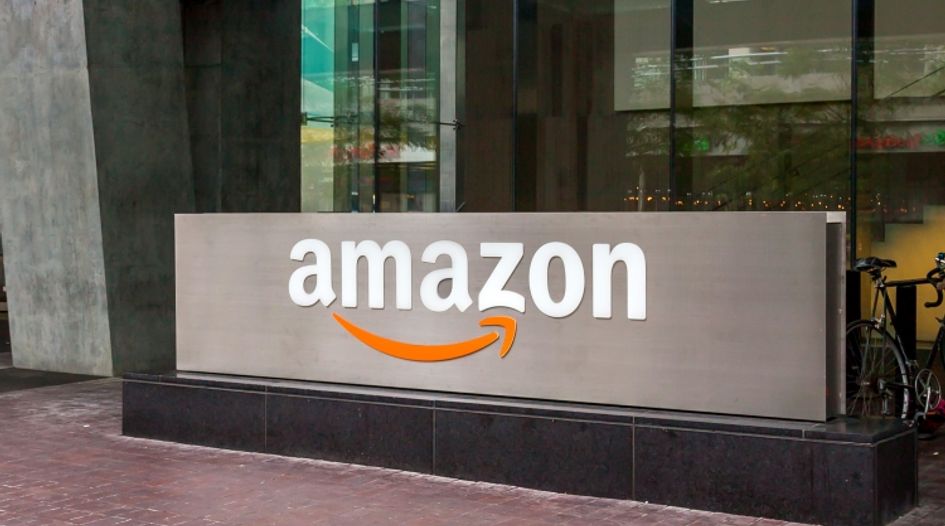 Amazon submits response to AAFA call for its sites to be listed as notorious markets
Provides brand protection data, with 3 billion infringing listings taken down last year
Contends AAFA members' lack of engagement is undermining fight against fakes
Amazon has issued a strongly-worded response to the American Apparel & Footwear Association's (AAFA) call for a number of its non-US platforms to be included in the next USTR Notorious Markets List. The document, obtained by WTR, also provides useful insight into the numbers behind the tech giant's brand protection programmes.
Earlier this month we scrutinised submissions from the comment period for the next USTR Notorious Markets List, focusing on a number of associations calling for WeChat to be included. However, many media outlets zeroed in on the AAFA's call for certain Amazon sites to be included, after the association sent out a media advisory titled 'AAFA calls out Amazon in notorious markets submission'.
The AAFA specifically highlighted 'amazon.co.uk', 'amazon.ca' and 'amazon.de' for the second year in a row, and added 'amazon.fr' and 'amazon.in' for the first time. Rick Helfenbein, president and CEO of the AAFA, explained: "Despite its role as a leader in the worldwide retail landscape, and as an important selling partner for many of our member brands, Amazon continues to present significant counterfeit challenges. Thus, we felt it was necessary to again ask USTR to list Amazon. While we are happy to have seen increased engagement with Amazon on brand protection issues during the past year, that engagement regrettably has not translated into a discernible decrease in counterfeits of our members' products on Amazon's marketplaces. We hope that Amazon will be able to dramatically expand their collaboration with our industry, significantly ramping up the commitment, resources, actions, and leadership necessary to resolve this problem."
Last year Amazon did not formally respond. However, this year is notably different, with the tech giant submitting a four-page rebuttal to the AAFA's submission, revealing detail on a number of its initiatives. At time of writing the submission is not yet available on the USTR's comment portal but WTR has obtained a copy of Amazon's response, which is authored by Brian Huseman, vice president of public policy. In it, he notes that "we go well beyond our legal obligations and invest heavily in proactive efforts to prevent counterfeits from ever reaching our stores".
In terms of detail, he reveals that, in 2018, the company invested over $400 million in personnel and employed over 5,000 employees to fight fraud and abuse (including counterfeiting) in its stores. He expands: "Our primary focus is on preventative, technology‐driven tools built on machine learning and data science to proactively scan the more than 5 billion changes submitted to our worldwide catalogue each day. We also stand behind the products sold through our stores even when third‐party sellers do not. We willingly make these investments because they are good for our customers, good for the honest entrepreneurs who account for more than 58% of the physical gross merchandise sales made through our stores, and good for the rights owners and brands that invent the hundreds of millions of products for sale in Amazon's stores". 
Further he stated that last year:
Amazon's proactive efforts prevented over 1 million suspected bad actors from publishing a single product for sale in our stores;
The company blocked over 3 billion suspected bad listings from being published on its stores;
It ensured that over 99.9% of products that customers actually viewed in Amazon's stores never have received a complaint about a suspected counterfeit from a customer or rights owner.
In terms of more recent data, he noted that to date in 2019, its Brand Registry tools have proactively blocked over 400% more listings suspected of violating IP rights than during the same period in 2018. Further, more than 200,000 brands are enrolled in its Brand Registry, and that they are finding and reporting 99% fewer suspected infringements than before the launch of the registry offering. Turning to its Transparency serialisation service (through which participating brands can apply a unique code to every product unit they manufacture, allowing participants in the supply chain to authenticate them), he notes that over 6,000 brands are currently enrolled, with none yet reporting a single counterfeit notice of infringement for Transparency‐enabled products.
For WTR's readers, the submission is worth of scrutiny for the light it sheds on Amazon's programmes and current activity levels. It is also newsworthy because it goes on to directly challenge the AAFA's own submission, making it a rare instance when the company has chosen to speak out in this way.
In terms of dialogue with the AAFA, Huseman points to "monthly engagements with a group of brands selected by AFAA to discuss our brand protection innovations including Brand Registry, Transparency, Project Zero and more, share key performance indicators, and provide feedback and guidance on Amazon's policies". As a result, he notes, participation in Amazon's Brand Registry has enabled Amazon to proactively protect AAFA members' IP, with in a 75% reduction in the number of notices of claimed infringement filed by AAFA members who participate in these meetings for the five Amazon stores it has recommended for inclusion on the watch list. Additionally, he contends that, although the AAFA has recommended Amazon's India store for inclusion, these members have not filed a single notice of suspected counterfeits on Amazon's India store in the past six months.
On that, Huseman argues that "despite Amazon's best efforts to engage with the AAFA collaborate with its members to effectively prevent the sale of counterfeits, many of its member brands have not adopted Amazon's brand protection tools". For instance, he observes that 13 members of the AAFA's Brand Protection Council have declined to enrol in Brand Registry, that just 22 (out of 51 invited) brands have enrolled in Project Zero, and none have adopted Transparency.
In sum, he states that "AAFA's suggestion that Amazon is not doing its part to eliminate counterfeits from its stores does not stand up to the data from Amazon's efforts on behalf of AAFA members" and that, "when brands refuse to use the tools that Amazon makes available to them, offer only anonymous criticism that is directly refuted by available data, or conflate concerns about counterfeits with questions like the 'unauthorized' distribution of authentic products, the shared goal of combating counterfeiting is undermined rather than enhanced".
WTR contacted the AAFA for its response, and a spokesperson told us that the organisation stands by its comments as submitted. For now, Amazon's submission represents strong pushback and an unprecedented defence of its anti-counterfeiting credentials. The move also follows an Amazon update, posted last Thursday, presenting the company's views on certain issues. These were wide-ranging – including the belief that the US minimum wage should be increased, that action is needed to tackle human-induced climate change, that the rights of LGBTQ+ people must be protected, and that the organisation strongly supports the rights of immigrants and immigration reform. From an IP perspective, though, it notably also called for counterfeiters to receive stronger penalties under US federal law, stating: "Counterfeit is one of the few crimes specifically prohibited by the US Constitution, yet bad actors are undeterred and continue to push their products through online and physical stores, harming both consumers and the retail companies who serve them."
Historically, Amazon has tended to work behind closed doors and not engage in proactive messaging in the media and public forums about its anti-counterfeiting programmes. It appears that this has now changed, and the detail will be welcomed by the IP community.