Amazon counterfeit lawsuit blitz; Apple and Prepear settle dispute; Bumble valued at $8.2 billion – news digest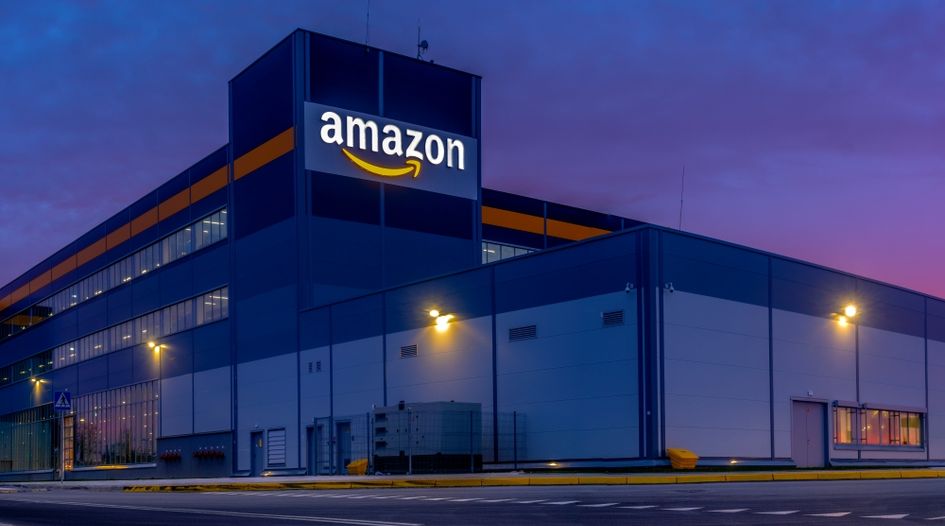 Every Tuesday and Friday, WTR presents a round-up of news, developments and insights from across the trademark sphere. In our latest round-up, we look at PepsiCo deciding on the Aunt Jemima rebrand, Washington Football Team selecting its rebrand agency partner, a USPTO public roundtable being announced, and much more. Coverage this time from Trevor Little (TL), Bridget Diakun (BD), Jonathan Walfisz (JW) and Tim Lince (TJL).
Market radar:
PepsiCo decides on Aunt Jemima rebrand – Last summer PepsiCo announced that it would change the logo and name of its Aunt Jemima brand, which had long been accused of perpetuating a racial stereotype. The decision was made in the wake of the global protests in support of the Black Lives Matter (BLM) movement anda number of companies announced brand reviews, with Mars Inc, for instance, declaring it would make changes to its Uncle Ben's brand. According to Bloomberg, PepsiCo has completed the rebrand with its Aunt Jemima pancake-and-syrup line becoming Pearl Milling Co. The company said that products with the new name will begin appearing on shelves in June, and until then it will continue to use the Aunt Jemima name – but not the image – until then. When PepsiCo first announced the change it also promised to donate a minimum of $5 million over the next five years to "create meaningful, ongoing support and engagement in the black community". As WTR noted at the time, it is important that PepsiCo has not only made moves to tackle the brand's troublesome past but to talk about the issues at hand and make efforts to go further. (BD)
Washington Football Team selects rebrand agency partner – Another brand due to change its identity is the Washington Football Team. In July last we reported that the Washington NFL team had announced that it is to retire the 'redskins' name and logo, which has long been the subject of controversy (and numerous legal challenges). It subsequently confirmed it would call itself the Washington Football Team pending adoption of a new name. This week it announced that it had selected Code and Theory as the agency partner for the next phase of its rebranding journey. Code and Theory had previously partnered with the team in the development of the Washington Football Team interim branding, along with 'No Name But Team' campaign, and now it will be leading the process to select a permanent name. "When we decided to retire the name we'd had since 1933, we wanted to move quickly to make a change in time for this season, but also take the time to really get our new brand and identity right. We worked with Code and Theory to create the 'Washington Football Team' identity and all of the accompanying branding in record time. It has been well-received by our community, our players and our fanbase," said Jason Wright, president of the Washington Football Team. "With their deep knowledge of the process thus far and incredible creative capabilities, Code and Theory is the ideal partner to continue with us in evolving the team brand to serve us and our fans for generations to come." (TL)
Total to become TotalEnergies – France's oil and gas major Total has announced a name change to reflect the growing importance of cleaner energy and its push to diversify its own renewable power and electricity production. The plan is to rebrand as TotalEnergies as it seeks to reduce oil products and improve on its environmental goals. Chairman and chief executive Patrick Pouyanne said, "By proposing this name change to shareholders, we're also fundamentally asking them to approve this change in strategy". (BD)
Bumble valued at $8.2 billion – The dating app Bumble has raised $2.2 billion from investors in its US initial public offering. The dating app, which requires women to make the first move, has seen an uptick in use throughout lockdown. And, as WTR revealed last year, its founder and CEO Whitney Wolfe Herd has greater ambitions for the brand than just being a data app. Herd has already introduced two new versions of the app, one a social network and the other a professional network, and she has also floated the possibility of skin-care products and a coffee shop and bistro. The company's portfolio is a reflection of these ambitions with trademarks filed across a range of Nice Classes. Perhaps Bumble's successful IPO will give it the boost it needs to realise these ideas. (BD)
EPO, EUIPO and Technical University of Munich join forces to promote IP  – The European Patent Office (EPO), EUIPO and Technical University of Munich (TUM) have signed a partnership agreement as part of efforts to promote IP in higher education. Under the agreement, TUM will participate in the Pan-European Seal Professional Traineeship Programme, a network of over 80 academic institutions across Europe with a pronounced interest in intellectual property that gives university graduates the opportunity to gain valuable professional experience at the EPO and EUIPO. Thomas F Hoffmann, TUM President, said: "We firmly believe that close cooperation among the stakeholders in the IP community will lead to mutual benefits and ultimately to the benefit of society through the commercialisation of technologies, which in turn leads to the development of innovative products and solutions to technical problems, generates revenue, and creates jobs." (TL)
Target's activewear line generates $1 billion in annual sales – Target has launched more than 30 private-label brands over the past five years in a bid to differentiate itself from rivals and boost sales. Its exclusive brand strategy has so far paid off, with four of these brands surpassing $2 billion in sales last year including Cat & Jack (kids apparel brand), Good & Gather (food and beverage line), Up & Up (personal care and household essentials products) and Threshold (home decor). All in Motion, a line of workout clothes and exercise equipment that Target released about a year ago, has already reached $1 billion in sales. According to CNBC, it is one of 10 Target brands to have generated $1 billion or more in sales in fiscal 2020. Retail consultant and founder of SW Retail Advisors, Stacey Widlitz, says the company has been good at "mirroring successful brands and seizing upon weaknesses of others". For example, Target expanded in intimates when Victoria's Secret began to struggle and capitalised on the popularity of Lululemon and other workout clothing brands. Aside from Target has found success in its private label strategy, but it does not rely solely on these products with a number of high-level partnerships such as with Levi's and Disney. (BD)
Haul of counterfeit guitars seized by CBP – US Customs and Border Protection (CBP) has confiscated a shipment of 36 counterfeit shipments of guitars arriving from China. Included in the seizure were celebrated guitar models including 27 Gibson, six Fender, two Martin and one Paul Reed Smith guitars. The total haul of the legitimate counterparts would have been worth $158,692. Details hiking up the projected values included one of the guitar's having a fake signature from Guns N' Roses guitarist Slash. CBP posted an image of the collection on its Twitter feed. (JW)
Legal radar:
Amazon announces blitz of lawsuits against alleged counterfeits – This week Amazon's Counterfeit Crimes Unit announced it had filed four federal lawsuits on behalf of Dutch Blitz Acquisition Corporation, a family-owned card game maker. Amazon and Dutch Blitz filed four lawsuits collectively against four individuals and two entities for counterfeiting Dutch Blitz's card game product. The defendants are alleged to have attempted to offer the infringing product in Amazon's store, violating Amazon's policies, infringing on Dutch Blitz's trademarks, and breaking the law. The suits were filed in the United States District Court for the Western District of Washington. Dharmesh Mehta, VP of customer trust and partner support, stated: "We are proud that we are able to help protect the intellectual property of small and medium size businesses such as Dutch Blitz through our Counterfeit Crimes Unit. We are tireless in our efforts to ensure only authentic products are sold in our store, and we urge brands, policymakers, and regulators to remain vigilant and continue to partner with us in our shared mission to stop these bad actors." (TL)
Apple and Prepear settle logo dispute – Apple has settled with health-food service Prepear over a logo dispute reaching back to August 2020. Apple originally opposed the company's pear-shaped logo, claiming similarity to its own despite the lack of Prepear's activities in the technology sector. Apple and Prepear have now reached an agreement and Prepear will continue to use its fruit logo albeit with an amendment to the way its leaf was drawn. USPTO records show that the new logo has a semi-circular leaf instead of the previous almond shaped leaf. The settlement comes after a Change.org petition asking Apple to "Save the Pear" received nearly 270,000 signatures. (JW)
Office radar:
(For more of the latest coronavirus-related updates from national IP offices, please read our dedicated article which is being continuously updated)
WIPO Proof APIs available for all –  It has been announced that WIPO PROOF's application programming interface (API) is available for any entity to integrate the service directly within their own applications. The system allows organisations to have definitive evidence of prior creation of creative or innovative assets through a digital stamp that certifies the owner and time of creation of the document. The APIs allow organisations to securely access the WIPO PROOF service directly from their own applications and to generate a high volume of tokens rapidly. (TL)
EUIPO and WIPO bosses hold meeting – The director general of WIPO, Daren Tang, and the executive director of the EUIPO, Christian Archambeau, held a virtual meeting this week to discuss the new EUIPO-WIPO Work Programme. Specifically, the two discussed the EUIPO's new EasyFiling tool, new technologies, artificial intelligence, and "the role of IP offices to improve the image of intellectual property towards new stakeholders''. According to an EUIPO spokesperson, "the new Work Programme reflects a common vision on the fundamental role of IP and underlines that, by working together, the two organisations can contribute to make the IP system more effective and more relevant for the benefit of users around the world. (TJL)
USPTO public roundtable announced – The USPTO has announced it will be holding a virtual roundtable to gather public input on issues relating to its implementation of the Trademark Modernization Act on 1 March 2021.  All members of the public are invited to join and share their feedback, but registration is required. In other news, the office has also reopened the comment period for  input on the development of a national consumer awareness campaign on combating the trafficking in counterfeit and Pirated Products. The initial comment period closed on 4 January 2021, but has now been reopened until 12 March. (TL)
On the move:
Mewburn Ellis announces two internal promotions to partner – European specialist IP firm Mewburn Ellis has announced the promotion of two of its senior associates to partner. Rebecca Anderson-Smith joined the firm in 2012, qualifying as a UK registered trademark attorney in 2015. She handles all aspects of trademark work including managing large portfolios, devising international filing and enforcement strategies, and negotiating settlements in brand disputes. Callum McGuinn joined the firm's Chemistry practice in 2012, qualifying as a Chartered Patent Attorney and European Patent Attorney in 2016. McGuinn is experienced in the drafting and prosecution of patent applications before the European Patent Office and worldwide. The promotions will come into effect from 1 April 2021. (TL)
Dechert strengthens life sciences team in Boston – Andrew Wilkins and Sean Coughlin have joined Dechert as partner and counsel. Both are based in Boston and join the firm's intellectual property practice. Wilkins is a patent attorney with a focus on biotechnology. Coughlin has a strong prosecution practice and specialises in life sciences, advising clients in the fields of biochemistry, biofuels, organic chemistry, nucleic acid diagnostics, cellular and molecular biology, and immunology. (BD)
Aarti Shah joins Kilpatrick – Kilpatrick Townsend & Stockton has welcomed Aarti Shah, formerly of Mintz Levin, to the firm's Washington, DC office. She will serve as a partner in the firm's intellectual property department as a member of the patent litigation team. "Aarti brings impressive, top-tier experience and depth to our ITC team," said Wab Kadaba, Kilpatrick Townsend intellectual property department chair. "Clients will benefit from her insight and unique perspective gained while serving as a senior investigative attorney at the ITC. Aarti has the ability to simplify technology for judges and juries while also devising creative and pragmatic strategies for clients. We welcome her to Kilpatrick Townsend." (BD)
Wrenn joins Clarion as partner – Trademark attorney Lindsey Wrenn has joined UK firm Clarion as a partner. She joins a nine-person team of IP specialists in the north of England. Wrenn has more than 25 years as a trademark specialist, and advises on all aspects of trademark and design protection, including brand clearance, filing and defending oppositions, invalidity and revocation actions, and the drafting and negotiating of licenses and assignments. Clarion IP partner Sue Streatfield commented: "Having known Lindsey for many years, she is one of the leading players in this specialist area and will add to our trademark and registered design expertise, as well as helping us to reinforce our international capabilities." (TJL)
And finally...
WTR Connect returns next month with five days of strategic content – The second WTR Connect series of digital events will take place the week commencing 15 March 2021. The event will offer more than 20 interactive digital sessions, each designed to facilitate discussion, benchmarking and the sharing of best practice around key topic areas and challenges facing trademark and brand leaders. The theme for the event is 'exchanging cost-effective and resource-efficient best practices' and each day will start with a keynote address from a major industry figure, which is followed by live breakout discussions lasting for a maximum of 60 minutes. Registration is free for WTR subscribers and participants can register for as many sessions as they like across the week, building their own schedule. For event timings, and to sign up to attend, please click here.