Amazon calls out Prime Bike; Denmark and India pledge IP cooperation; livestream fakes arrest – news digest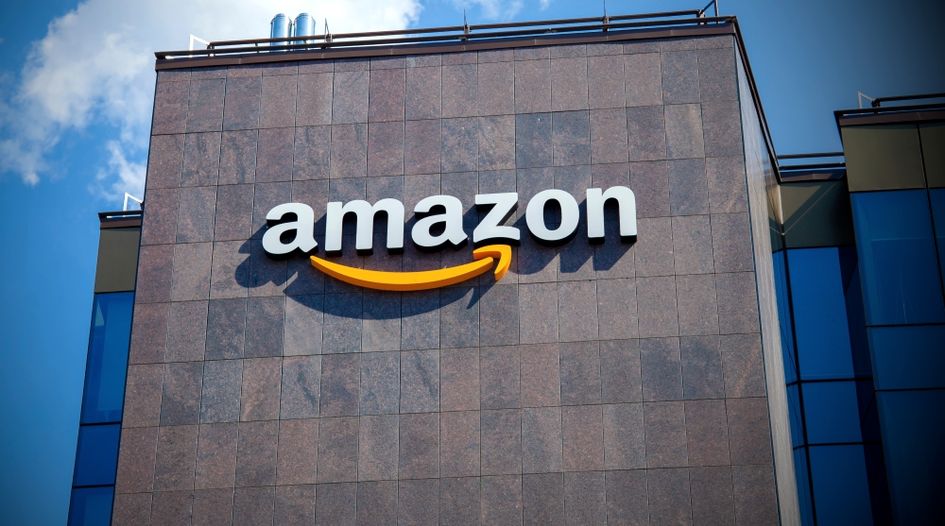 Every Tuesday and Friday, WTR presents a round-up of news, developments and insights from across the trademark sphere. In our latest round-up, we look at Deliveroo mulling a 2021 IPO, Mathys & Squire launching an online advisory platform; Royal Mint launching new anti-counterfeiting measures; the EUIPO signing a cooperation agreement with an SME alliance, and much more. Coverage this time from Trevor Little (TL), Bridget Diakun (BD), Joyce Ng (JN), Jonathan Walfisz (JW) and Tim Lince (TJL).
Market radar:
Couple selling counterfeits through social media livestream arrested in Hong Kong – The South China Morning Post reports that last week Hong Kong customs made its first arrest over the sale of counterfeit goods via livestream broadcast. A couple was detained and 2,000 suspected counterfeit items worth HK$100,000 (nearly $13,000) were seized. The suspects, both aged 30, were accused of using social media to advertise fake accessories, including earrings, scarves and ornaments, from brands like Chanel, Gucci, Christian Dior and Louis Vuitton. To avoid detection, they had employed tactics, such as not appearing on camera and holding the livestream late at night (which attracted 50 to 60 viewers at its peak). According to the Customs and Excise Department, customers were told to leave their contact information on the webpage and they were later instructed to transfer money to a specific bank account. Some of these methods had previously been covered by WTR, pointing to a worrying trend that they are becoming more widespread as counterfeiters are increasingly taking to livestream broadcasts to cover their tracks. (JN)
Mathys & Squire launches online advisory platform providing IP resources for SMEs – European IP firm Mathys & Squire has announced the launch of Scaleup Quarter, a one-stop microsite resource focused on helping startups, scaleups and SME, including through the provision of IP services  The firm has partnered with other agencies, accelerators and incubators, including GrantTree, Royal Academy of Engineering Enterprise Hub, Startupbootcamp ASPIRE, and Connected Places Catapult, to provide a range of integrated services to these entities. The Scaleup Quarter will offer access to bespoke IP advice at each stage of growth as well as building a community where these businesses, individuals, investors, supporters and advisers can come together and learn from those who have already built and scaled up their businesses. Commenting on the launch, partner Andrew White said: "Startup and scaleup businesses often overlook the vital competitive advantage to be gained by identifying, strategising, protecting and even commercialising IP at the right time in a company's development. Our Scaleup Quarter offers dynamic businesses at the frontline of innovation an opportunity to utilise our resources, created by an expert team of industry and sector specialists, and join a community of like-minded entrepreneurs." (TL)
Deliveroo mulls 2021 IPO – Deliveroo, a UK food-delivery start-up that is backed by Amazon, is reportedly in preliminary talks to explore an IPO in 2021. No decisions have been made and Deliveroo may decide against the listing plans. The food delivery services industry is one of high growth and is estimated to be worth about $100 billion. There is an ongoing battle for market share, with big names like Just Eat Takeaway.com and Delivery Hero buying up app companies with recognisable brands and strong reputations to expand into new areas. WTR reported on the branding strategies of food delivery companies last summer when Just Eat and Takeaway.com agreed to a tie-up. At the time we reported on Deliveroo, as a key player, revealing that it had a robust portfolio with broad geographic protections, likely setting itself up for international expansion. (BD)
Remington auctioned off to bidders in bankruptcy court – Remington, a 200-year old gun maker, filed for bankruptcy (again) in July and has since been auctioned off to seven bidders in court. Each buyer will take hold of a portion of the company's business. Those that have purchased intangibles include Vista Outdoor Inc, which will acquire the Lonoke communications business and certain IP assets; JJE Capital Holdings LLC which has bought the DPMS, H&R, Stormlake, AAC and Parker Brands; Franklin Armory Holdings Inc for Bushmaster brand and some related assets; and Sportsman's Warehouse Inc for Tapco brands. Intellectual property is becoming an increasingly important asset for bankrupt brands, as we reported in our deep dive of companies in the US that have filed for Chapter 11. It is not surprising, then, that Remington's portfolio has been divided among a number of  buyers who are each trying to scoop up recognisable brands through the bankruptcy process. (BD)
B&G to change Cream of Wheat packaging as companies face stereotyping accusations – B&G has announced that it will remove an image of a Black chef from its Cream of Wheat packaging, reports Bloomberg. It is the latest company to confront a brand that has racist or stereotype connotations. Just last week Uncle Ben's revealed that its new product name would be "Ben's Original" from 2021 onwards. B&G Foods, in an emailed statement, said "While research indicates the image may be based upon an actual Chicago chef named Frank White, it reminds some consumers of earlier depictions they find offensive. Therefore, we are removing the chef image from all Cream of Wheat packaging." Companies around the world have been reviewing their brands amid the Black Lives Matters movement that calls for justice and racial equality, and that trend shows no signs of slowing. (BD)
Royal Mint launches new anti-counterfeit measures for gold bullion – The UK's Royal Mint has presented a new set of gold bullion coins with new anti-counterfeit features. As demand for gold has increased due to investors seeking safe assets among economic uncertainty, the Royal Mint has issued new gold bullion coins to go on sale from 19 October that include hologram images and surface animations etched by lasers. The hologram is a latent image which will act like a hologram and shift from an image of a trident to a padlock. The surface animations of waves rolling behind the figure of Britannia with micro details including the text "Decus et Tuamen". The features are in keeping with the Royal Mint's efforts as one of the world's first Mints to utilise advanced picosecond lasers for the production of coins. (JW)
New chips will self-erase to evade counterfeiters – Newly designed computer chips have been created on a material that stores energy, changing the colour of light it emits - a development that could prove useful in the fight against fakes. The chips self-erase after a few days or can be erased on demand with blue light. The self-erasing barcode on the inside of the device will alert the owner if someone has attempted to tamper with the chip. This self-erasing mechanism is built from a three-atom-thick layer of semiconductor above a thin film of molecules based on azobenzenes – a UV light reactive molecule. When the azoebenzenes are hit with UV light, they shrink and tug on the semiconductor – causing it to emit longer wavelengths of light. Researchers content that such self-erasing chips could help stop counterfeit electronics or provide alerts if sensitive shipments are tampered with. (JW)
Legal radar:
Echelon called out for "Prime bike" – Amazon raised a red flag when Echelon announced an EX-Prime Smart Connect Bike that the fitness company said was developed "in collaboration with Amazon". The company was promoting the product, and branded it, as being developed in partnership, and it was further being listed on Amazon's platform for $500. This is much cheaper than the bikes offered by its rival Peloton. The e-commerce giant told Echelon to stop selling the bike and a spokeswoman said in an email, "This bike is not an Amazon product or related to Amazon Prime. Echelon does not have a formal partnership with Amazon. We are working with Echelon to clarify this in its communications, stop the sale of the product, and change the product branding". It is worth noting that products associated with the Amazon Prime subscription often get a sales boost. Echelon's original press release has since been removed and the product is listed as "currently unavailable" on Amazon. (BD)
Office radar:
(For more of the latest coronavirus-related updates from national IP offices, please read our dedicated article which is being continuously updated)
EUIPO and European Digital SME Alliance collaborate – In a joint initiative for support small and medium enterprises (SMEs), the EUIPO and the European Digital SME Alliance have signed a collaboration agreement. The European Digital SME Alliance is the largest European network for SMEs, representing 20,000 tech companies across 28 national and regional SME associations. The agreement intends to generate a positive change of mindset for digital SMEs towards IP systems through training initiatives such as webinars, training modules, and guides. (JW)
Denmark and India IPOs pledge cooperation – India's Department for Promotion of Industry and Internal Trade (DPIIT) has signed a memorandum of understanding with the Danish Patent and Trademark Office, with a pledge to further the objectives of IP in both countries. According to the DPIIT, the two sides will draw up a plan on specific cooperation activities for the coming months and years. "This MoU will go a long way in fostering the cooperation between India and Denmark, and provide opportunities to both countries to learn from the experience of each other, especially in terms of best practices followed in the other country," the DPIIT spokesperson said. "It will be a landmark step forward in India's journey towards becoming a major player in global innovation." (TJL)
On the move:
Honigman adds partner in new Washington D.C. office – Harold Fox has been appointed to managing partner of Honigman's new Washington, DC office. Fox specialises in strategic intellectual property counseling and patent advice. He joins from Steptoe & Johnson where he headed their intellectual property group for many years, and most recently led their USPTO practice. (BD)
McDermott Will & Emery hires Shane Nichols in Atlanta – Shane Nichols has joined McDermott Will & Emery's intellectual property practice as a partner. He will be practicing out of the firm's newly opened Atlanta office. Nichols focuses on intellectual property litigation, with an emphasis on patent and trade secrets litigation. (BD)
And finally...
How WTR is connecting trademark leaders next week – WTR recently unveiled the first  participants for WTR Connect, a series of high-level online events taking place across two weeks in October. Experts from companies including Abercrombie & Fitch, Burberry, Novartis, Starbucks, Under Armour and Walmart joining the roster, with Christian Archambeau, executive director at the EUIPO, and David Gooder, trademark commissioner at the USPTO, confirmed to deliver keynotes. The ground-breaking digital concept offers a series of individual interactive digital sessions organised around major themes. Comprised of a series of hubs, each session is designed to facilitate discussion, benchmarking and the sharing of best practice around key topic areas and challenges facing trademark and brand leaders. To find out more and to secure your place at WTR Connect, click here.