Amazon and GoPro file counterfeit lawsuit; Aldi trolls Marks & Spencer; Manchester United to be renamed – news digest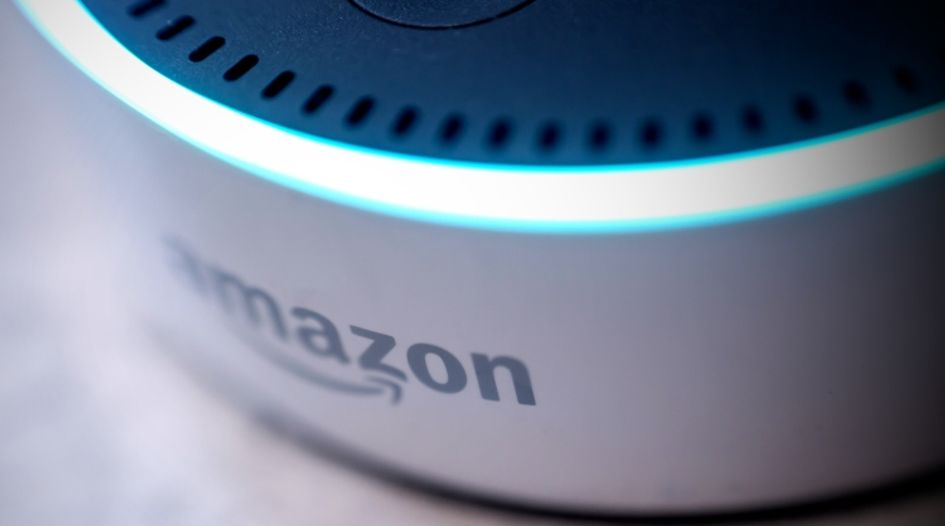 Every Tuesday and Friday, WTR presents a round-up of news, developments and insights from across the trademark sphere. In our latest round-up, we look at INTA unveiling a student moot court competition in the Andean Community, Canon USA updating its anti-counterfeiting consumer education, Maine businesses being warned over trademark scams, and much more. Coverage this time from Victoria Arnold (VA), Bridget Diakun (BD), Tim Lince (TJL) and Trevor Little (TL).
Market radar:
INTA unveils student moot court competition in Andean Community – INTA has announced its inaugural Andean Community Moot Court Competition. Held in collaboration with the Court of Justice of the Andean Community, students from law schools in Latin America, as well as other Spanish-speaking law students, are being invited to apply. The new competition focuses on issues in a specific case relating to Andean Community law and intellectual property in the region, which encompasses Bolivia, Colombia, Ecuador and Peru. The association has also announced the winners of two other writing competitions held recently: the US-based Asia-Pacific Moot Court Competition and the international Ladas Memorial Award. The best brief for the former was submitted by a team from the National University of Singapore comprising Chen Rong, Ho Kok Hean, Xiao Han Han and Song Yihang. The judges awarded second place to another group from the university, while a team from Ho Chi Minh City University of Law in Vietnam ranked third. The winners of the Ladas Memorial Award student category were Lauren Ingram at the American University Washington College of Law in Washington DC and Michael Stephenson at the University of Pittsburgh School of Law in Pennsylvania. Laura Heymann, chancellor professor of law at William and Mary Law School in Virginia, won the professional category. (TL)
Canon USA updates anti-counterfeit consumer education microsite – Canon USA is taking the opportunity to spotlight its commitment to anti-counterfeiting consumer education and safety awareness by updating its customer-facing education microsite. The site provides detailed information about regularly counterfeited Canon products, as well as the battery recognition technology that is built into certain Canon cameras and camcorders. The microsite also includes updated tips on how to spot counterfeit goods that unlawfully bear the Canon logo, as well as a discussion about the difference between grey market and counterfeit goods for consumers who may not know how to distinguish them. "At Canon, we have invested deeply to ensure our technical staff is thoroughly trained and well equipped with the knowledge and tools required to properly identify non-genuine merchandise. The specific combination of our formal processes, access to proprietary manufacturing attributes, training, and tools available exclusively to our Canon service staff, allows us to discern even the most intricate differences between genuine and non-genuine items," said Jason Fligman, senior director and general manager of customer support operations for the imaging technologies and communications group at Canon USA. "We are very aware of the quality and safety issues that are common amongst counterfeit Canon products, and committed to assisting our valued customers in ensuring the authenticity of Canon-branded items." (TL)
Maine businesses warned over trademark scams – Maine Attorney General Aaron M Frey and Secretary of State Shenna Bellows have warned Maine business, non-profit and government organisations about scams claiming that their trademarks are about to expire and requesting a renewal fee. The scourge of solicitation scams is something that has long plagued trademark applicants and efforts to extort money for supposed trademark renewals or publications from entities with names confusingly similar to the USPTO's have triggered this latest missive. "It is a sad truth these days that unscrupulous actors are getting very creative in the ways they seek to scam people, businesses, or other organizations out of money," said Bellows. "While they try to use false urgency to get you to act, make sure to pause and always think twice before sending money to anyone. Your best defense is to take the time to verify that the notice, email, or text you've received is legitimate before you act on their threat." Those that are concerned they may have received a scam notice or have sent funds as a result of one are urged to contact the Maine Office of the Attorney General at +1 207 626 8849 or '[email protected]'. (TL)
Wellspring acquires myIP – Wellspring, which provides corporations, universities and government agencies with innovation software, has acquired myIP, the largest European-based provider of technology transfer software to universities. The acquisition is Wellspring's third in recent years and strengthens the company's Europe, the Middle East and Africa presence. (BD)
Brand radar:
Large parts of Unilever's tea business are now up for grabs – Unilever has sent out a teaser to potential buyers as it looks to offload large parts of its tea business, according to Bloomberg. The unit could be valued at about £4 billion ($5.6 billion), and first-round bids are expected in September. However, there is no certainty that a deal will go through, and Unilever is also considering an initial public offering of the tea business or a partnership. If a deal is agreed, the buyer will no doubt acquire a number of recognisable brands, although those to be included have not yet been disclosed. It has been stated that a sale will not include Unilever's tea units in India and Indonesia, nor its partnerships in the ready-to-drink tea market. (BD)
Foot Locker picks up pair of footwear chains for $1.11 billion – Foot Locker has agreed to buy two sneaker companies for a combined value of $1.11 billion. The business will pay $750 million for WSS store operator Eurostar Inc and $360 million for Text Trading Co, the Japanese parent of the Atmos brand. Foot Locker is using the acquisitions to expand its presence in North America and Asia. The WSS and Atmos brand names will not change. (BD)
Legal radar:
Manchester United to be renamed (on Football Manager) following trademark spat – Sega and Manchester United have reach a settlement that will see the football club renamed 'Manchester UFC' in forthcoming instalments of the former's Football Manager game, Sky News reports. In May 2020 we reported that Manchester United was suing the makers of the Football Manager series for allegedly infringing its trademark by using the club's name "extensively throughout the game". For its part, the video games company accused the club of trying to "prevent legitimate competition in the video games field by preventing parties not licensed by the claimant from using the name of the Manchester United football team within such games". Sky now reports that the two have announced an amicable settlement. A statement from Sega states: "SEGA and Sports Interactive maintain that they do not need a licence to use the 'Manchester United' name but have made the change as a gesture of goodwill so that both parties can move on." (TL)
Amazon and GoPro file suit against counterfeiters – Amazon.com and GoPro have unsealed a jointly filed lawsuit against seven individuals and two entities for allegedly counterfeiting GoPro's camera accessories. The lawsuit (2:21-cv-00358-RAJ), filed in the US District Court for the Western District of Washington, claims that the defendants used GoPro's registered trademarks without authorisation to deceive customers about the authenticity and origin of their products and create a false affiliation with GoPro. Amazon closed the defendants' selling accounts and proactively refunded the affected customers. "When counterfeiters attempt to sell in our store, they not only violate the intellectual property rights of companies like GoPro, they also mislead consumers and harm Amazon's reputation as a place to buy authentic goods," said Kebharu Smith, director of Amazon's Counterfeit Crimes Unit. (TL)
Office radar:
(For the latest coronavirus-related updates from national IP offices, please read our dedicated article, which is being continuously updated.)
Andean Community trademark database launches – A new database has been launched to provide access to trademark data from the Andean Community countries of Bolivia, Colombia, Ecuador and Peru. Information on trademarks in Colombia and Peru is available on CAN TMview, while Ecuador is in the process of joining and Bolivia is also expected to join soon. The new tool was announced by the general secretariat of the Andean Community and the IP Key Latin America project, which is implemented by the EUIPO. The database draws inspiration from TMview. (TL)
Media Watch:
Aldi continues to troll Colin the Caterpillar lawsuit – Local press went wild when UK multinational retailer Marks & Spencer (M&S) initiated legal action against supermarket chain Aldi back in April, arguing that the latter's Cuthbert the Caterpillar chocolate cake infringed its Colin the Caterpillar trademark. While some questioned the purpose of filing legal action against an animal-themed bakery item, others wondered why M&S was targeting Aldi when other supermarkets (eg, Asda, Sainsbury's, Tesco and Waitrose) sold near-identical chocolate caterpillar cakes. Nonetheless, the public face of Aldi has taken the legal action in good spirits, often referring to it on social media. This week is no exception. Low-cost retailer Home Bargains asked on Twitter, "Anyone know which lawyers Colin the Caterpillar used?", adding a photo of a shop called 'Gr8 Bargains' that uses a logo clearly inspired by the Home Bargains brand. In response, Aldi cheekily tweeted: "Someone tell Gr8Bargains we're here if they need us x". As an aside, hundreds of responses to the original Home Bargains tweet featured photos of other independent stores that are heavily inspired by leading UK retailers – this author's favourites being fridge retailer 'Sellfridges', hairdresser 'British Hairways' and ice cream parlour 'Ken & Terry's'. (TJL)
Law firm radar:
Carstens & Cahoon opens new office in Denver – Full-service Dallas-based IP firm Carstens & Cahoon has opened a new office in Denver, Colorado. Partner James Gourley will lead the office. "Our group of attorneys brings far-reaching technical aptitude and unmatched patent experience to the Denver area," said David Carstens, one of the firm's founding partners. "We look forward to working with innovators in Colorado as they navigate the intellectual property environment, and we are looking forward to partnering with Denver-based attorneys to serve the intellectual property needs of their clients." The Denver office will offer a range of IP services with a focus on patent prosecution and litigation services, including patent, copyright, trademark and trade secret cases. (BD)
Stevens & Lee introduces IP and patent team to growing practice – Stevens & Lee PC is continuing to expand its IP practice with the addition of a team of IP and patent attorneys in New Jersey. Registered USPTO patent attorney and founder and former managing partner of IP boutique Maldjian Law Group LLC John Maldjian will co-chair the IP practice based in Bergen County and Princeton alongside a team of IP and patent professionals with expertise in biology, physics, engineering, technology and computer science. "The addition of John and his team provides us with patent capabilities that round out the services offered by our substantial and growing IP practice," said Ernie Choquette, chair, president and CEO of Stevens & Lee. The move follows the recent addition of national IP litigator and practice co-chair Mark Anania in Bergen County, an office that has grown quickly since opening last year. (VA)
Sheppard Mullin adds IP team in Washington DC – Sheppard, Mullin, Richter & Hampton has announced that a five-attorney team, led by partner Martin A Bruehs, has joined the firm's IP practice group and life sciences industry team in Washington DC. Bruehs was recently a partner at Dentons, where he was head of the chemical patent practice. Also joining from Dentons are special counsel Rajesh C Noronha and senior associates James M Turner and Ying-Hua (Betty) Sun. In addition, Gary Mangels joins as special counsel, having previously practised alongside the others at Dentons before moving in-house at Johnson Matthey. "This group's deep background in sophisticated chemical, pharmaceutical, biotech and related patents will be an enormous asset to our national and international life sciences clients," said Guy Halgren, Sheppard Mullin chair. "Martin, Raj, Gary, Jim and Betty will fit in well with our collaborative culture, and we're thrilled to add them to our thriving life sciences practice." (TL)
And finally...
WTR events announced for Europe and the United States – WTR is pleased to announce that it will be hosting a series of one-day events in London, San Francisco, Chicago and New York this December. WTR Live: The Future of Trademark Management and Brand Protection will facilitate discussion, benchmarking and the sharing of best practice around key topic areas and challenges facing brand leaders. Crucially, it will offer a glimpse into what industry leaders expect the future of trademark practice to look like. Registration is free to in-house brand professionals. Spaces are limited and should we be unable to host the event, registration fees will be fully refundable. While on site, we will be adopting the All Secure Standard to ensure that all attendees can continue to do business effectively and network with their peers safely. For full details, and to reserve a place, see the official event page.