Alibaba unveils SME Advisory Committee; why PR is an IP responsibility; QAnon applications revealed; and much more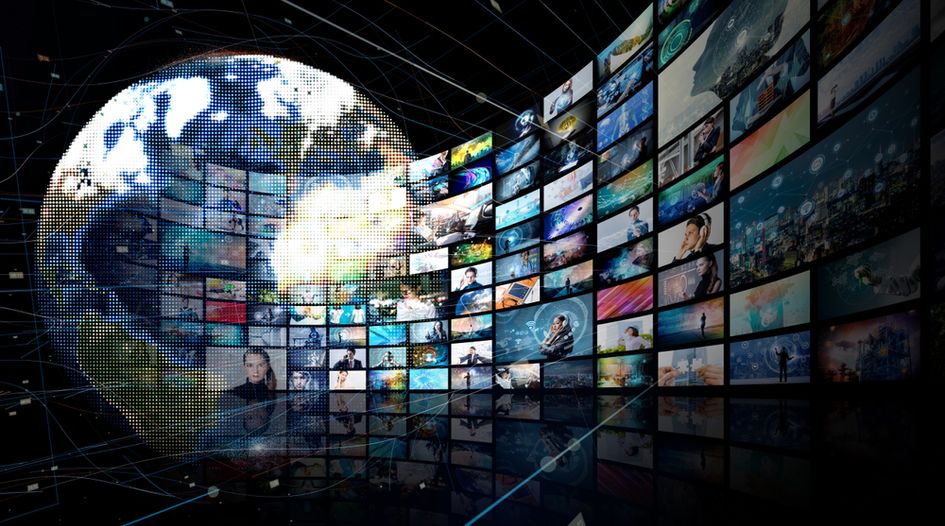 Everything we covered on WTR over the past seven days – and all you need to know from the world of trademarks to set yourself up for the start of another busy week.
The nominations window for the WTR Industry Awards 2021 and next edition of WTR 300: The World's Leading Corporate Trademark Professionals is still open. Click here to access our short survey form and ensure that your peers and colleagues receive the recognition that they deserve.
Monday 28 September
The Alibaba Anti-counterfeiting Alliance has officially unveiled its new SME Advisory Committee – an industry-led committee focused on IP protection and enforcement. We spoke to Matthew Bassiur, head of global IP enforcement at Alibaba Group, to get the inside track on the new initiative. Read more
WTR revealed that USPTO users are reporting a rise in scams and spam messages, with one victim claiming to have lost more than $30,000. Read more
Tuesday 29 September
In our Tuesday round-up, we looked at Deliveroo mulling a 2021 initial public offering, Royal Mint launching new anti-counterfeiting measures, the EUIPO signing a cooperation agreement with an SME alliance, and much more. Read more
A new Brandwatch report has revealed increasing consumer concern over the moral role that brands play, including with regard to employee treatment, ethical sourcing and durability, in light of the covid-19 pandemic. Read more
A recent WTR webinar featuring former IP counsel at Amazon and Twitter explained why "PR risk is now part of the IP job" and why trademark professionals must adapt and expand their skill set in response to coronavirus, hyper-partisanship and cancel culture. Read more
In our latest opinion piece we reflected on Fred Perry's decision to cease sale of one if its iconic shirts in North America following an unauthorised association with far-right group the Proud Boys. Read more
Wednesday 30 September
Representatives from Amazon, American Red Cross, the EUIPO and the USPTO have been announced among the roster of keynote speakers for this month's WTR Connect. Read more
A new WTR investigation has found numerous trademark applications around the world related to the controversial QAnon movement, with one applicant revealing an ambitious plan to launch a global brand to "plant trees and save the oceans". Read more
We reported on a new collective licensing model that aims to settle efforts to allow student athletes to profit from their names, images and likenesses in a way that goes further than current National Collegiate Athletic Association proposals. Read more
Thursday 1 October
With Amazon announcing the expansion of its Transparency product serialisation service to Australia and Japan, we considered the effect of the programme, which claims to have 10,000 brands enrolled and has prevented the shipment of more than 500,000 suspected counterfeit goods. Read more
Amid ongoing covid-19-related delays, the Oman Intellectual Property Department has extended all deadlines for IP actions due since 24 March to 8 October, while the Chilean National Institute of Industrial Property celebrated a 62% rise in applications in August. Read more
In an in-depth analysis, Jeremy Speres, partner at Spoor & Fisher, outlined everything you need to know about the subdomain environment, including the policing and enforcement options available to rights holders. Read more
Friday 2 October
Friday's news digest saw Daren Tang officially assuming the role of WIPO director general, William Hill accepting a $3.7 billion bid from Caesars Entertainment, Louis Vuitton being named the most-seized brand in South Korea, and much more. Read more
Exclusive WTR data analysis revealed that trademark applications in Canada are down in 2020 – but the coronavirus is not the cause. Read more
The new Myanmar Office of Intellectual Property has started accepting trademark applications as part of a 'soft opening' phase – one local practitioner explained why the office should help to strengthen the country's global IP position. Read more
Saturday 3 October
We delved into the WTR archive to present a selection of articles focused on the sometimes troubled relationship between marketing and legal, with tips on communication, buy-in and weighing up risk. Read more
Book your place at WTR Connect today.