Alibaba to unveil new SME Advisory Committee focused on IP protection and enforcement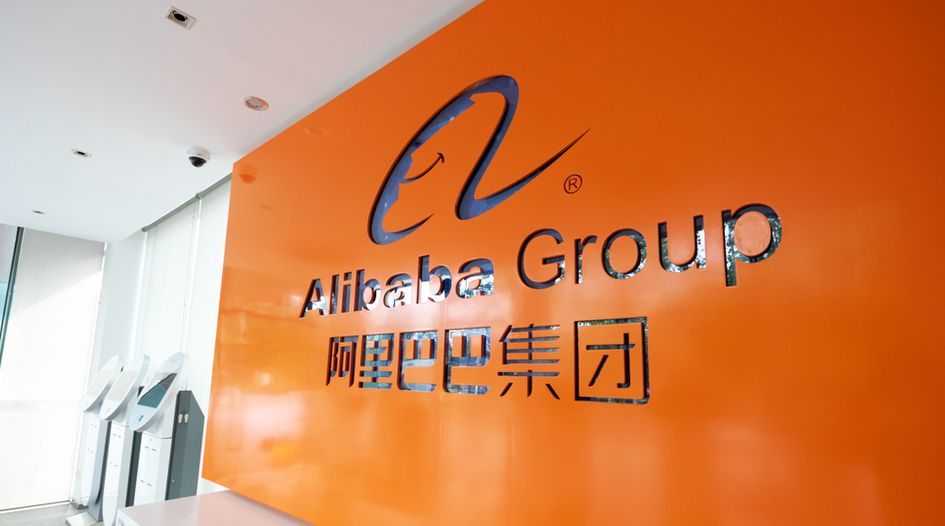 Alibaba launches industry-led IP advisory committee dedicated to SMEs
17 SMEs from around world participated in initial kick-off call late last week
IP enforcement lead tells WTR the company is "not afraid to lead the industry"
Later today The Alibaba Anti-Counterfeiting Alliance (AACA) is to officially unveil an industry-led IP advisory committee dedicated to small and medium-sized enterprises (SMEs). Last week, immediately after the kick-off call of the SME Advisory Committee (SAC), WTR spoke to Matthew Bassiur, head of global IP enforcement at Alibaba Group, to get the inside track on this new initiative.
Last year Bassiur highlighted Alibaba's emphasis on SMEs, pointing to a simple online form through which they could submit takedown requests, expedited takedown requests for all users, video instructional help, expanded telephone and email support, and livestream training efforts. The SAC is characterised as the "logical" next step in those efforts, Bassiur expanding: "We wanted to make sure there was a forum established for SMEs to raise important matters, those that are unique to them. Their voice is truly important. And we want to hear from them. So we created a forum under the AACA umbrella specifically geared to SMES. There is an international version and a domestic version in China – this is mainly due to language barriers as we want there to be a smooth dialogue. They are working on making sure that we have a 'best in class' forum for discussing the issues SMEs are facing on the IP enforcement front, and to better bring their perspective to our IP protection efforts – without them we don't have the full picture."
Thus, last Thursday 17 SMEs – from the United States, United Kingdom, France, Italy, Germany and Spain – participated in the kick-off call. The group, Bassiur explains, has parallels with the AACA's industry groups, "covering industries from accessories to alcohol and tobacco, apparel, home appliances, industrial appliances, personal care, pharmaceuticals, publishing, smart devices, toys. You name it, we are covering it."
Going forward, the plan is for SAC members to convene twice a year through in-person meetings once travel is safely resumed. Covid-19 has necessitated a virtual approach for now and has also created new pressures on SMEs, which Alibaba is paying attention to: "One of things we want to be cognisant of are the resources and time available to SMEs. We want to be respectful that, especially during trying times, they don't have too much on their plate, such that their own businesses will be neglected. We will manage our time and resources very carefully and make sure they are engaged in only the most important topics – we want this to be a member driven committee."
The programme will allow SAC members to exchange best practices on IP protection and explore areas of collaboration with Alibaba and the AACA, including offline investigations, proactive efforts and notice-and-takedown practices. Bassiur stresses: "It isn't a case of Alibaba saying 'this is what we will focus on'. We want to know what is important to them. They can look at our existing tools and help us enhance them, but we also want to know what isn't there that will be important to them. Alibaba's motto is 'we want to make it easy to do business anywhere'. We also want to make it easy to enforce your IP. SMES have their own unique needs. So this committee is designed so their voice can be heard, their opinions will matter and they can have changes that will benefit SMEs in the large number of industries they represent."
When WTR spoke to Bassiur in May 2019, he noted that, while there were SMEs in the AACA, there was a concern that smaller entities may not have the time and resources needed to really benefit from the AACA's offerings. Now, however, the SME voice will be part of the AACA's DNA: "We think it is very important to have the SAC linked to the AACA. There will be members of the committee that will sit on the AACA advisory board, so the AACA board will have SME input into decisions they make throughout the year."
As noted, the programme is regarded as an enhancement of existing SME offerings, and the SAC draws on a number of those that Alibaba has previously interacted. For example, Bassiur notes that the MarketSafe programme it operates in collaboration with the International Anti-Counterfeiting Coalition (IACC) is now geared towards SME participants: "We have had a very good experience through the MarketSafe programme – that was so successful we made it fully focused on SMEs. Some of the participants who have gone through the MarketSafe programmes and we were familiar with were invited to participate. Others are SMEs we have had interactions with before, and were recommendations from industry associations and government."
The coverage on Alizila later today will feature supporting statements form some of those organisations, with IACC president Bob Barchiesi saying: "SMEs too often lack the necessary resources to adequately protect their intellectual property. Congratulations to Alibaba for creating the SME Advisory Committee and providing them with a much-needed voice. This is yet another example of Alibaba's commitment and industry-leading approach in building a trusted online marketplace." Steve K Francis, director of the National IPR Coordination Center, adds: "Small businesses are an integral part of the global economy and their intellectual property rights must be protected at all costs. Alibaba's new SME Advisory Committee is another positive step forward in providing a venue for open dialogue and advancing meaningful action."
But what will success look like? When asked, Bassiur notes that the backdrop of the pandemic has to be taken into account: "We have to make sure our expectations are measured and that we are not trying to push, especially when SMEs have limited resources. What we will see as success is identifying some of the core issues that the committee feels are most important, then working with them on how to resolve those issues and implementing measures within the year to resolve as many as we can."
Reflecting on the development (which he notes is "as far as I am aware, the very first committee of its type, comprised solely of SMEs for the purposes of really trying to make IP rights protection and enforcement easier, better and more manageable for them, both online and offline"), Bassiur states that the company is "not afraid to lead the industry".
He concludes: "We created the AACA and no one had ever implemented such a system in the ecommerce space. This was a first but it is all about advanced collaboration: the more people you have involved who are a brain trust and seriously interested in making positive change, the better off you are as an ecommerce company and in effectuating that change. You can have robust notice and takedown systems, and proactive monitoring, as we do. And you can have some of the most advanced offline investigations in the IP space – as we do. But at end of day you need to have that advanced collaboration."