Alibaba releases 2020 IP protection statistics as engagement with anti-counterfeiting alliance grows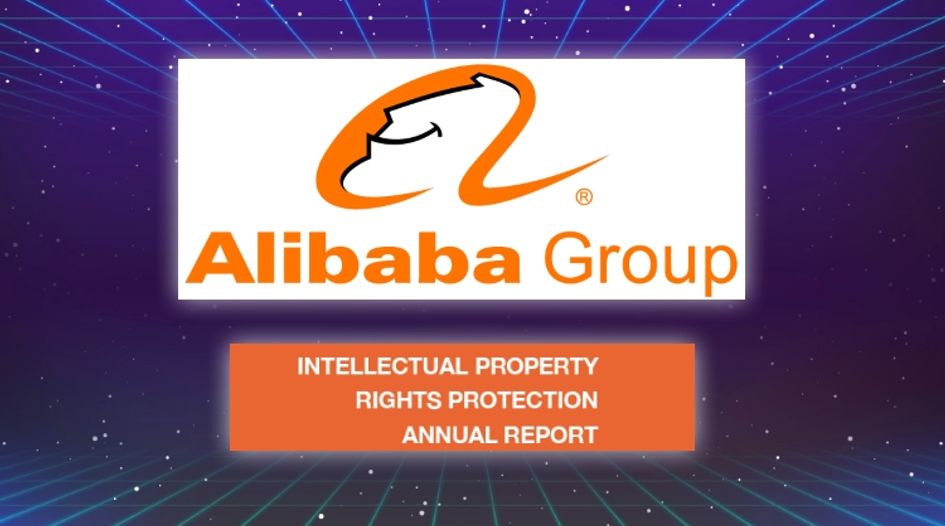 Alibaba releases its latest IP Rights Protection Report, revealing positive gains
Top-line figures show growth in proactive removal of suspected infringing listings
Technology related to its anti-counterfeiting on the rise, with 262 patents filed
Alibaba has released statistics from its 2020 IP Rights Protection Report, revealing that 96% of suspected infringing listings were proactively detected and removed after posting, before a sale could be made. The report also paints a picture of increased brand engagement with its anti-counterfeiting offerings.
The full report will be released shortly, but highlights are to be published on Alizila today. WTR has obtained the coverage in advance and, alongside the headline finding that 96% of suspected infringing listings were detected and removed before a sale could be made, it reveals the following statistics:
The number of suspected infringing listings reported by consumers fell by a third (33%) year on year.
98% of IP infringement complaints were handled within 24 hours (up from 96% in 2019).
Alibaba assisted law enforcement in analysing 2,744 offline leads, resulting in 2,927 arrests and the closure of 1,458 illicit manufacturing or distribution facilities.
Another statistic reveals that the number of rights holder accounts on Alibaba's Intellectual Property Protection Platform climbed by 40% from the previous year, highlighting the e-commerce giant's increasing collaboration with rights holders.
Specifically, it states that membership of the Alibaba Anti-counterfeiting Alliance (AACA) now stands at close to 200 companies. Moreover, the 193 rights holder members now protect over 700 brands through the programme (up from 500 last year). Geographically, members are headquartered in 19 countries, with a third originating from Europe (34%), 29% from North America, a quarter from China (24%) and 13% from elsewhere in the Asia-Pacific region.
The report also highlights the establishment of an SME Support Centre. In a bid to make IP protection simpler, one initiative of the centre saw the number of codes for demonstrating trademark infringement cut from 11 to three. As reported previously on WTR, last year Alibaba also established an SME Advisory Committee. Matthew Bassiur, head of global IP enforcement at Alibaba Group, told us at the time that the offering, which is positioned under the AACA umbrella, consists of an international version and a domestic version in China.
Another area that the report focuses on is the development and use of technology, including AI, to aid in the platform's efforts. Reflecting this, in 2020 the company increased the number of patents related to its anti-counterfeiting technology from 180 to 262.
Alongside these protection activities, Alibaba also highlights its AI trademark clearance tool, ZaoMang, which helps users to identify marks that could be applied for and access advanced governance techniques to help avoid potential bad-faith applications. To achieve this, the offering draws on data regarding trademark registrations and usage from a number of sources, including China's national trademark database and the Standards for Trademark Review and Adjudication, as well as intelligence derived from Tmall and Taobao consumers over the past five years. Currently, the tool is geared towards SMEs and has been offered to a number of licensed trademark filing agencies.
The full report is due to be published soon, but the top-line figures illustrate the efforts that Alibaba has been taking to tackle IP infringement on its platforms at a time of heightened scrutiny for platforms in the European Union and the United States. Alibaba platforms remain on the Office of the US Trade Representative's Notorious Markets List and US and EU policymakers are considering legislation to mandate best practice for e-commerce sites. For Alibaba, the preference is voluntary engagement and the annual IP Rights Protection Report is an important tool to illustrate the breadth of its activities in this regard.
This year's report is also a reminder of the about-turn that Alibaba has achieved in its reputation in trademark circles. Having previously been the focus of ire over the availability of counterfeits on its platforms, today it is often lauded for its cutting-edge systems and industry outreach efforts.